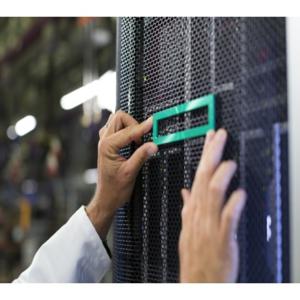 HPE Network Discovery Tool Series
The HPE Network Discovery Tool provides small and midsize businesses with fast visibility of HPE Networking and other devices on the network. This free, Windows-based tool makes it easier for organizations to complete device setup and simplify ongoing device management, reducing the need for paper-based systems.
More Information
What's New
Fast discovery and visibility of HPE networking and other network devices.
Open device's user interface to administer and manage from single location.
Quickly identify and configure new devices.
Key Features
Simplifies Network Auditing and Management
The HPE Network Discovery Tool helps small and midsize businesses quickly scan the local network as well as discover and generate a list of IP addressable devices
The tool provides visibility into the MAC address, name, contact, location, uptime and description of the discovered devices for ease of management.
Built in filters allow you to selectively view the data based on defined criteria for faster identification.
For Web-managed devices, you can click on the device IP address to open the device UI for easy management and administration from one location. Using filters, the Uptime functionality allows you to quickly identify and configure devices that may have been recently added.
Related Links
Hewlett Packard Enterprise Services
* Prices may vary based on local reseller.
Find what you are looking for?
Need help locating the right product for your business?
Our product experts would love to chat with you to find products and services that enable opportunities and resolve your business problems.
Select country to get quote
Max 4 items can be added for comparison.