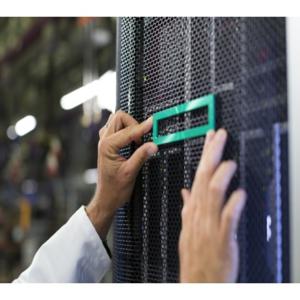 SanDisk FlashSoft
FlashSoft® software from SanDisk enables solid-state storage in the server (NVMe, PCIe, SAS or SATA) to enhance storage performance with full compatibility with currently deployed storage area network (SAN) storage systems. The software automatically places applications' most frequently accessed data on the flash device in the server and keeps the data fully synchronized with the underlying storage. This cost-effective, high-performance flash solution improves application performance, virtualization capability, and storage efficiency without requiring any changes to existing applications or data center processes.
Get Started
Financing available through HPEFS
Offered by HPE Reseller
More Information
Key Features
Application Performance
Typical 2-4X faster with no changes to existing storage by reducing latency and increasing data delivery bandwidth.
Virtual Machine Density
With reduced storage latency, virtual host servers can support 2X – 3X the number of virtual servers, at the same performance.
Storage savings by serving storage traffic from the server-based cache, FlashSoft relieves overhead from expensive storage infrastructure.
Automated Data Placement and cache allocation
Data is automatically placed in the cache and updated as access patterns change, with no additional administration.
FlashSoft dynamically allocates cache space among all accelerated volumes and VMs, optimizing SSD utilization.
Find what you are looking for?
Need help locating the right product for your business?
Our product experts would love to chat with you to find products and services that enable opportunities and resolve your business problems.
Select country to get quote
Max 4 items can be added for comparison.