HPE Continuous Access EVA Software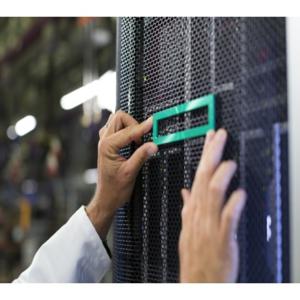 HPE Continuous Access EVA Software
Do you need to plan for advanced Disaster Recovery with simple configurations and management? HPE Continuous Access EVA Software provides an array based application that uses advanced replication technologies to replicate data over distance between HPE Enterprise Virtual Arrays. The HPE Continuous Access EVA utilizes the powerfully simple graphical user interface (GUI) provided by Replication Solutions Manager (RSM) Software to create, manage and configure remote replication on the entire HPE EVA family of storage arrays. With the combination of unique remote replication technologies and the unparalleled easy to use RSM Software interface, enterprises can be confident their information is protected in the event of a disaster. Furthermore, Continuous Access EVA Software provides the necessary components to solve enterprises business continuity objectives in a cost effective and easily deployable package.
* Prices may vary based on local reseller.
Find what you are looking for?
Need help locating the right product for your business?
Our product experts would love to chat with you to find products and services that enable opportunities and resolve your business problems.
Max 4 items can be added for comparison.