Are you a HPE OneView or HPE iLO Amplifier Pack customer who needs to update your server?

The Smart Update Tools (SUT) are a SUM extension that enables HPE OneView and HPE iLO Amplifier Pack to stage, schedule and apply updates automatically to reduce IT operations.

SUT is an operating system (OS) utility that provides the ability to perform online firmware and/or driver updates via the HPE iLO management network without the need for OS credentials.

SUT supports Windows®, Linux® (Red Hat® and SUSE®), and VMware ESXi™.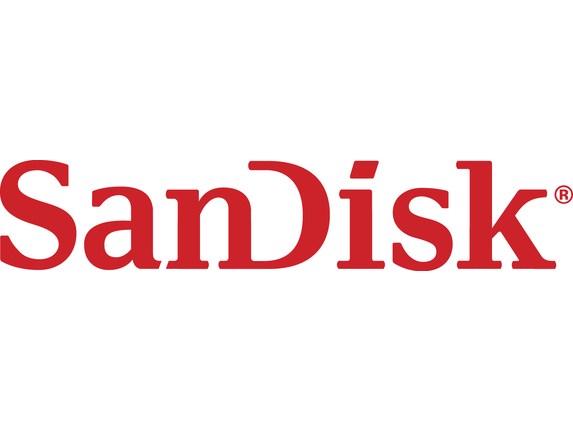 FlashSoft® software from SanDisk enables solid-state storage in the server (NVMe, PCIe, SAS or SATA) to enhance storage performance with full compatibility with currently deployed SAN storage systems. The software automatically places applications' most frequently accessed data on the flash device in the server and keeps the data fully synchronized with the underlying storage. This cost-effective, high-performance flash solution improves application performance, virtualization capability, and storage efficiency without requiring any changes to existing applications or data center processes.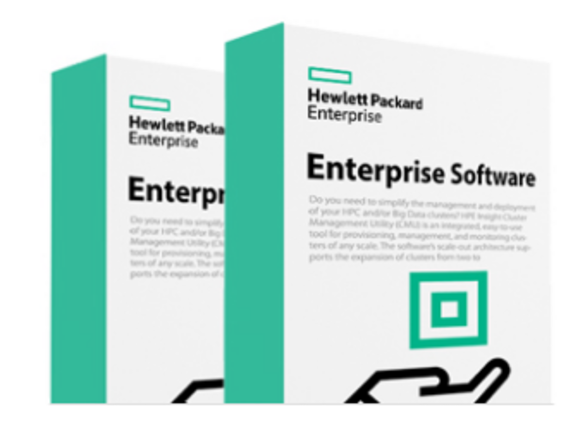 The HPE IMC Business Service Performance (BSP) Software is an Intelligent Management Center (IMC) module, targeted at support of data centers and large campuses, or remote sites that rely on centralized services. IMC BSP Software creates a holistic service health score dashboard for activity, health, availability and other factors for each individual customer-defined service.

This score uses data from the IMC platform, and optionally from SHM, APM and NTA modules to reflect the status of the application, servers, VMs, and network hardware that make up the service, giving a overall service view.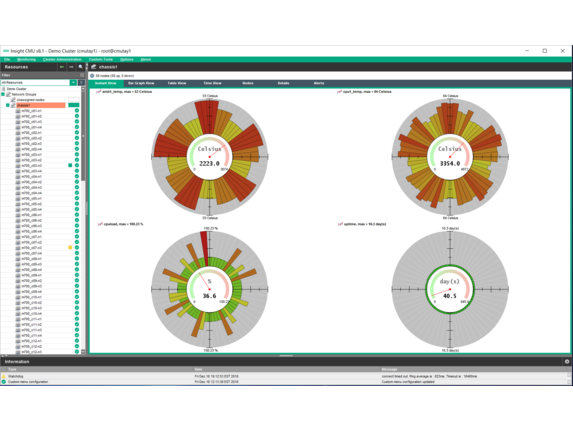 Do you need to simplify the deployment and management of your high-performance computing (HPC) and Big Data clusters? The HPE Insight Cluster Management Utility (CMU), with its comprehensive feature set and easy-to-use interfaces, simplifies Linux® system management and speeds cluster deployment. HPE Insight CMU provisions, manages, and monitors clusters of any scale, in addition to giving administrators the ability to help optimize resource delivery for target applications. The software's scale-out architecture supports moving from one node to a cluster containing thousands of nodes. Designed to increase operational efficiency, system administrators can remotely halt, boot, power off, and broadcast commands to any selected set of nodes with HPE Insight CMU.
Need to secure your server and remotely manage it? The HPE iLO Advanced license offers security and smart remote functionality without compromise for HPE ProLiant Servers. This license includes the full suite of HPE iLO server management capabilities that offer users enhanced security, improved efficiency and ease of server management. The Integrated Remote Console feature unlocked by this license lets you operate on your server from anywhere, anytime increasing productivity. It also unlocks all marque security features offered by HPE ProLiant servers such as directory integration and 2-factor authentication that complement the security features which are part of the base server offering. This license enables the complete group management capabilities provided by the iLO Federation feature. HPE iLO Advanced is available for HPE ProLiant, HPE Apollo and HPE Edgeline Servers. HPE Synergy Compute Modules include iLO Advanced capabilities, no license is needed.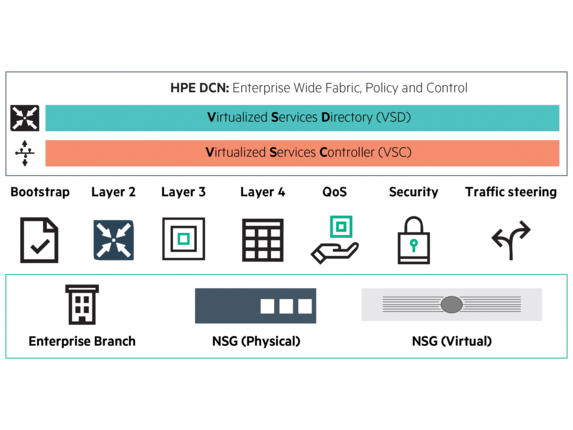 Software-defined networking has unleashed the true power of the cloud in data center networks. HPE Virtualized Network Services brings the same benefits to business connectivity by delivering a new wide area network service that provides you with the flexibility to adapt to your ever-changing business environment. Traditional VPN services are based on set functionality that can be deployed with little room for per-enterprise customization. With HPE Virtualized Network Services you can customize your branch networking to achieve network capabilities to match your specific business needs.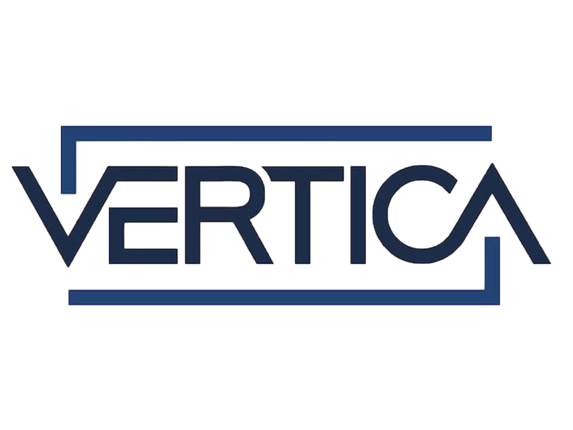 How does my organization more efficiently and effectively analyze data in my Hadoop cluster environment? HPE Vertica SQL on Hadoop offers the fastest and most enterprise-ready way to perform SQL queries on your Hadoop data. We've leveraged our years of experience in the big data analytics marketplace and opened up our platform to use the full power of the Hadoop cluster. By offering an open, fast and enterprise-ready implementation of SQL on Hadoop, users can perform analytics regardless of the format of data or Hadoop distribution used.

Click here for more details on how HPE Vertica SQL on Hadoop handles your mission-critical analytics projects by merging the best of our analytics platform with the best that Hadoop can offer.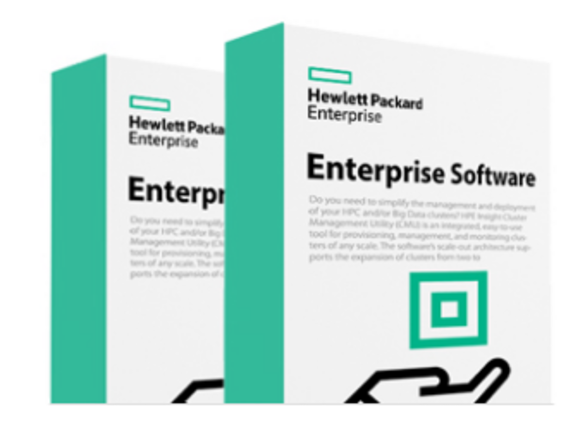 Do you need to increase your server utilization while increasing flexibility to get the most out of your existing servers?

Deploy HP-UX vPars and Integrity VM v6 to consolidate multiple workloads onto a single HPE Integrity server or hard partition (nPartition). Enhance your resource utilization and isolate workloads with unique operating systems, applications, resources and users. Use vPar guests for workloads requiring high performance, scalability, predictable resourcing and dynamic resource migration. Use Integrity VM guests for shared CPU, dynamic resource optimization and online mobility.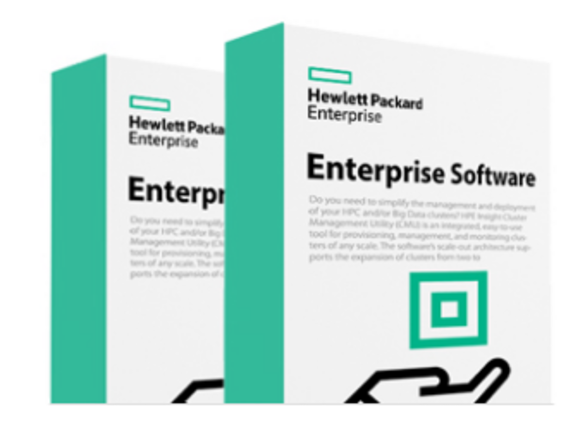 Do you need to manage your Hewlett Packard Enterprise Converged Infrastructure with VMware®? HPE OneView for VMware vCenter with Operations Manager and Log Insight seamlessly integrates the manageability features of HPE Synergy, HPE ProLiant servers, HPE BladeSystem, HPE Virtual Connect and HPE Storage with VMware solutions. You can gain deep insight and control of virtualized Hewlett Packard Enterprise Converged Infrastructure environments while reducing the time it takes to make important changes, increase capacity or manage planned and unplanned downtime. When used with the automation power of HPE OneView, best practices for Converged Infrastructure can be defined once and reused many times to provision an entire cluster with compute and storage fully configured in five easy steps. Integrations with VMware vRealize Operations, Orchestrator, and Log Insight deliver powerful analytics, automation, and deeper troubleshooting tools to your VMware administrators.
Added to Your Shopping Cart
Product Availability by Store Location
Max 4 items can be added for comparison.