Need to secure your server and remotely manage it? The HPE iLO Advanced license offers security and smart remote functionality without compromise for HPE ProLiant Servers. This license includes the full suite of HPE iLO server management capabilities that offer users enhanced security, improved efficiency and ease of server management. The Integrated Remote Console feature unlocked by this license lets you operate on your server from anywhere, anytime increasing productivity. It also unlocks all marque security features offered by HPE ProLiant servers such as directory integration and 2-factor authentication that complement the security features which are part of the base server offering. This license enables the complete group management capabilities provided by the iLO Federation feature. HPE iLO Advanced is available for HPE ProLiant, HPE Apollo and HPE Edgeline Servers. HPE Synergy Compute Modules include iLO Advanced capabilities, no license is needed.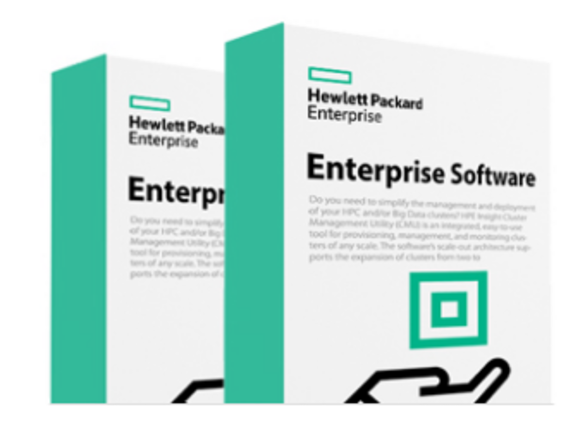 Get a platform that is proven to deliver. OpenVMS is a general-purpose, multi-user operating system that offers immunity to both planned and unplanned downtime with proven continuous computing, including disaster-tolerant, multisite clusters at an open system price. While most enterprise IT environments measure uptime in days or weeks, OpenVMS customers characterize uptime in terms of years. You can depend on OpenVMS for uncompromising reliability, availability, scalability, and security.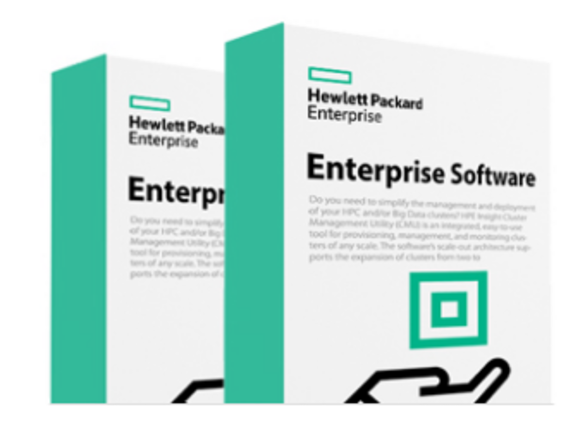 When your growing enterprise requires increased capacity, wouldn't it be easier to instantly activate that capacity rather than waiting weeks for additional resources to arrive and be installed?

Prepare ahead of time for your future IT needs by pre-installing reserve capacity through the HPE Instant Capacity (iCAP) program. With iCAP you can reduce the downtime, risks and hassles of having to order, install and reboot when adding resources necessary for the growth of your business or in the event of a failure.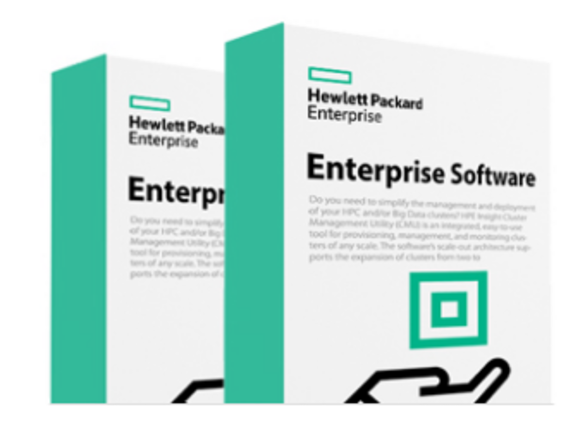 The HPE System Management Homepage (SMH) consolidates and simplifies the management of ProLiant and Integrity servers running Microsoft Windows or Linux, or HPE 9000 and HPE Integrity servers running HP-UX 11i. By aggregating data from HPE Insight Management Agents and other tools, SMH provides a secure and intuitive interface to review in-depth hardware configuration and status data, performance metrics, system thresholds and software version control information. SMH can also be used to access the HPE Lights-Out Management processor on ProLiant and Integrity servers. SMH is part of the Service Pack for ProLiant (SPP) or the Integrity Support Pack (ISP), and can be extended to meet specific system management requirements by integrating additional plug-in tools. SMH is easy to install and can be extended to meet specific system management requirements by integrating additional HPE plug-in management tools that include HPE Online Diagnostics and HPE Software Version Control Agents.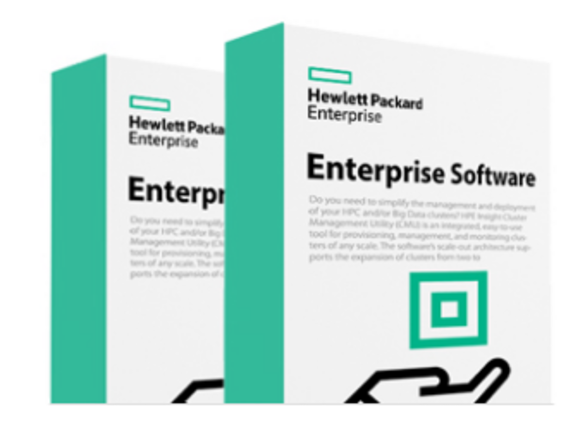 Tired of configuring each Virtual Connect module over and over?

HPE Virtual Connect Enterprise Manager centralizes connection management and workload mobility for HPE Blade Servers that use Virtual Connect to access LANs, SANs and converged network infrastructures. It increases productivity and reduces operating costs by allowing data centers to respond faster to workload and configuration changes.

Built on the Virtual Connect architecture, it provides a central console to administer network address assignments, perform group-based configuration management, and rapidly deploy and move server connections for 250 Virtual Connect domains (up to 1,000 BladeSystem enclosures and 16,000 blade servers).

Virtual Connect and Virtual Connect Enterprise Manager create a change-ready infrastructure allowing system administrators to add, replace and recover servers across the data center in minutes without impacting network configurations or availability.
Does your business need to improve its integrated data center and cloud-based platforms with efficiency and security? Microsoft® Windows Server® 2019 is the operating system that smoothly bridges on-premises and cloud storage with efficient hybrid capabilities, enhanced security, and faster innovation for applications. Storage Migration Service can help to easily and efficiently migrate servers and modernize your infrastructure combining built-in functions such as Storage Replica. These innovations further expand on the security foundations built into Windows Server 2016 to help organizations lower maintenance costs, manage privileged access, and secure the operating system. With powerful layers of security along with innovations to elevate your business's efficiency and productivity, Windows Server 2019 pairs with the HPE servers, storage, and networking solutions to provide the technology to help achieve your business goals.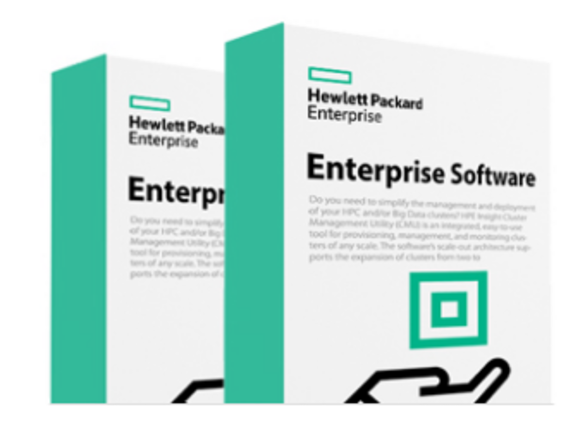 Are you struggling to manage your Edge devices in a way that you are accustomed to in a data center environment? The HPE Edgeline Infrastructure Manager Software (EIM) makes it simple to deploy and manage HPE Edgeline systems in any location. It allows administrators to aggregate the management of their Edgeline systems under a single application over wired and wireless interface (WiFi, LTE and such). The HPE Edgeline Infrastructure Manager easily conveys both routine and critical metrics in an easy-to-read graphical interface. It supports discovery, provisioning, and updating at scale to manage firmware, option settings, and networking parameters. Designed with standards-based API, HPE Edgeline Infrastructure Manager Software is an industry-leading Edgeline tool that is ideal for administrators who need to closely manage their servers and Edge systems both inside and outside the data center environment.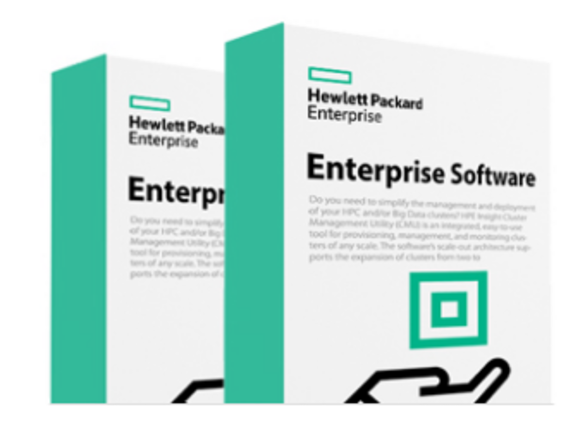 The HPE Insight Integration for CA Network and System Manager simplifies systems management by integrating the discovery and management of HPE ProLiant, AlphaServer, and Integrity servers into the Unicenter Network and Systems Management (NSM r11) application.

The HPE Insight Integration is a scalable solution that works directly with native Unicenter applications, including WorldView, Enterprise Console, and the Unicenter Agent Technology to monitor HPE servers, clients, and storage that use Unicenter as the primary management console. With the Insight Integration, you can manage events for HPE hardware and other enterprise resources from a common Unicenter interface.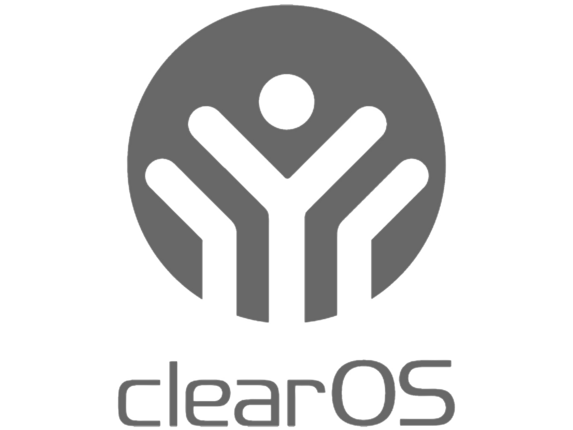 Hewlett Packard Enterprise is redefining the small business server. Your server, operating system and applications should all come together. Now they do. ClearOS and ClearVM Software from HPE is now exclusively available with HPE servers. ClearOS is an intuitive operating system with over 100 intelligently integrated applications and services. ClearVM is an intuitive physical server and virtual machine management software. With ClearOS, ClearVM, you have the technology you need to run your business. There is no upfront cost – you only pay for the software and support you value or need. HPE servers with ClearOS and ClearVM Software makes technology simple, secure, and affordable for small business.
Added to Your Shopping Cart
Product Availability by Store Location
Max 4 items can be added for comparison.