High Performance Computing Software
High Performance Computing Software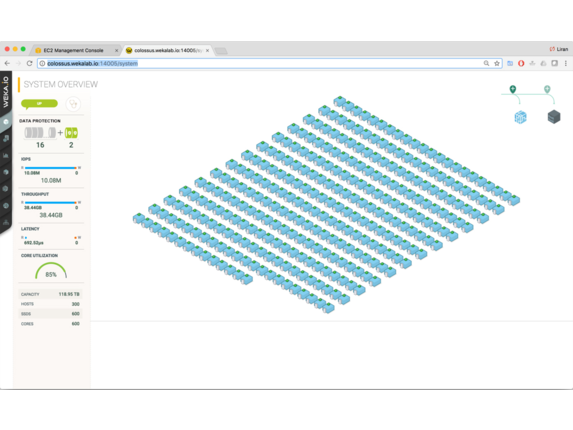 Are your HPC and AI compute workloads bottlenecked by slow storage performance? WekaIO Matrix is a high performance, scalable, and parallel file system that is ideal for AI, technical computing, and mixed workloads. The flash-native, highly resilient, POSIX file system delivers the high IOPS and low-latency throughput needed for demanding compute requirements. WekaIO Matrix provides integrated policy-based tiering, so data can span from NVMe flash to object storage in a single namespace for easy management and cost-effective economics. Native support for the industry-standard S3 interface allows integration with both on-premises and cloud environments. Your organization made a significant investment in the compute infrastructure to support your analytics workloads, not allow data accessibility be the bottleneck to the overall productivity of your solution. WekaIO Matrix delivers the performance you need, so your data analysis pipelines will never be stalled waiting for data.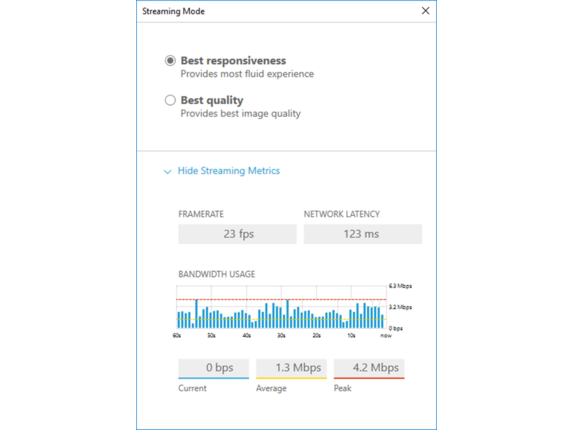 Do you need to increase high performance compute (HPC) usability and effectiveness across your entire organization? NICE Desktop Cloud Visualization and NICE EnginFrame software are aimed at company-wide management and optimization of computing and visualization resources. The solutions can be purchased from HPE individually or together.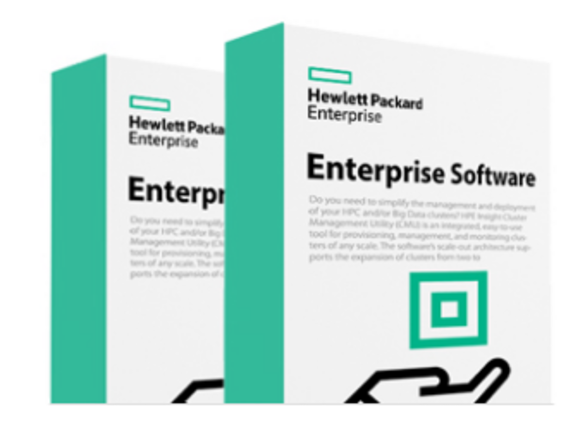 SUSE Linux Enterprise Server is a highly reliable, scalable, and secure server operating system, built to power mission-critical workloads in both physical and virtual environments. It is an affordable, interoperable, and manageable open source foundation. With it, enterprises can cost-effectively deliver core business services, enable secure networks, and simplify the management of their heterogeneous IT infrastructure, maximizing efficiency and value. The only enterprise Linux recommended by Microsoft and SAP, SUSE Linux Enterprise Server is optimized to deliver high-performance mission-critical services, edge of network, and Web infrastructure workloads.
Do you need to improve data management in your HPC and AI Linux® storage environment? The HPE Data Management Framework (DMF) provides more efficient utilization of storage infrastructure, reduced time to insight, and allows for petabyte scale backup and Point-in-Time restoration of data. A new architecture allows for extensible metadata, which allows tagging data with attributes which can be queried to allow simplified creation of data sets. Along with data set labeling, job scheduler integration and the built-in policy engine, data intensive workflows can be automated and streamlined through automatic data set creation, staging of data, and data movement for processing. This automated data management functionality allows efficient utilization of storage infrastructure by removing stale data from defined data tiers and provides a virtual storage space that appears to be unlimited in size. Needed data is automatically retrieved as needed, making storage look ""bigger on the inside.""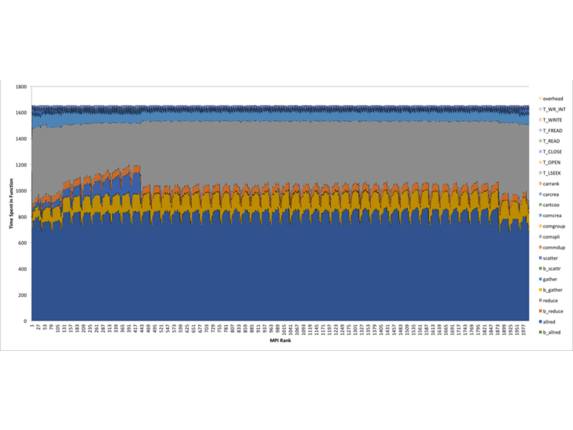 HPE Message Passing Interface (MPI) is an MPI development environment designed to enable the development and optimization of high performance computing (HPC) applications. It leverages optimized software libraries, runtime tools, and a scalable development environment to help customers tune and accelerate compute-intensive applications running on any HPE Linux-based cluster.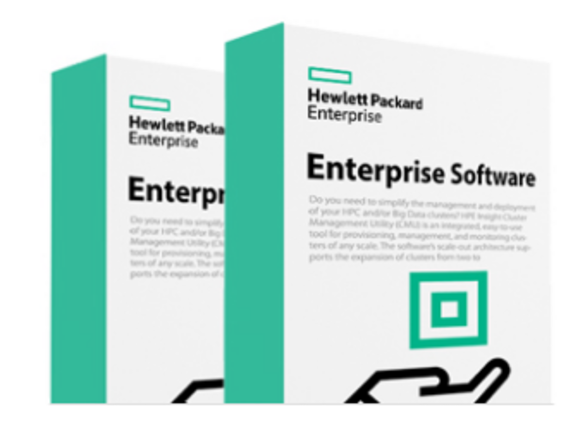 Do you require rapid access to shared data between multiple servers within a Linux® high-performance computing (HPC) cluster on a Storage Area Network (SAN)? The HPE Clustered Extents File System is designed to provide simultaneous, high speed shared access to data between clustered Linux servers connected to a SAN, where each server in the cluster has direct high-speed data channels to a shared set of disks. The servers share a single name-space within the cluster, so each server can see all files, and can access files at local to near-local speeds. HPE Clustered Extents File System can scale for bandwidth or I/O by adding additional storage or network connections and provide for high availability (HA) of data within a design that detects and automatically recovers from server or network failure.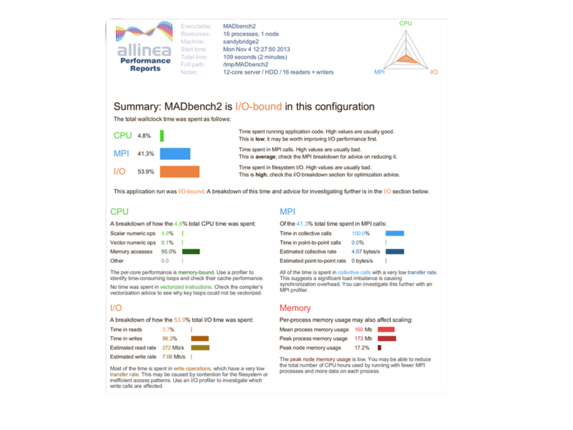 Arm high performance computing tools are market-leading solutions for software development, debugging, profiling and application performance analysis on any HPC platform. With Arm software, you can build reliable and optimized code faster and cut development and run times.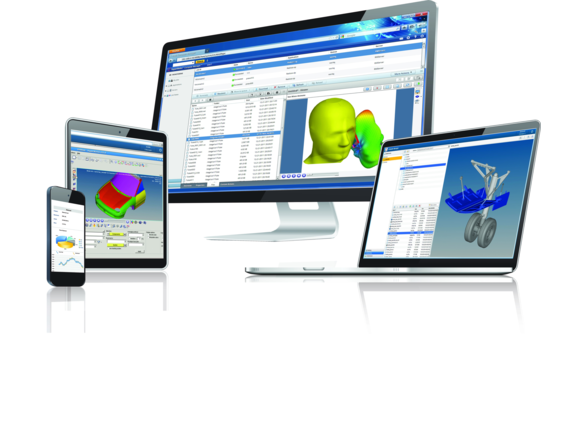 Altair PBS Professional™ offers comprehensive workload management for high-performance computing and cloud environments. The workload management suite allows HPC users to simplify their environment while optimizing system utilization, boosting application performance, and improving ROI on hardware and software investments. PBS Professional is the preferred solution for many of the largest, most complex clusters and supercomputers—and is the choice for smaller organizations needing HPC solutions that are easy to adopt and use.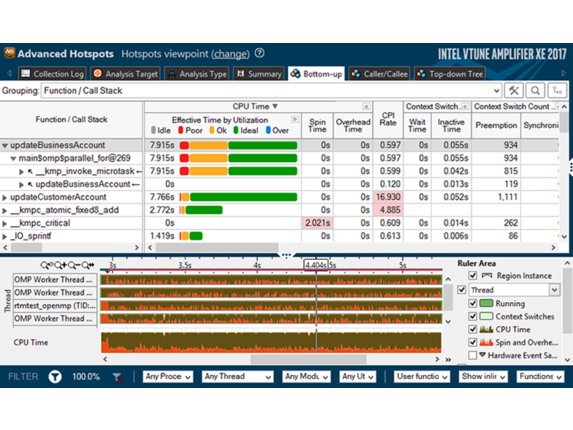 Do you need a development toolset that speeds code execution for high performance computing (HPC)? Intel Parallel Studio XE is a development suite that boosts application performance by taking advantage of the ever-increasing processor core count and vector register width available in Intel® Xeon® processors, Intel Xeon Phi processors and coprocessors, and other compatible processors. Intel Parallel Studio XE simplifies the design, development, debugging and tuning of parallel code while boosting application performance. The suite of software enables software engineers from high performance compute (HPC), machine learning, and data analysis applications to productively increase performance on hardware. The Intel Parallel Studio XE tools integrate into your development environment, allowing you to leverage existing code.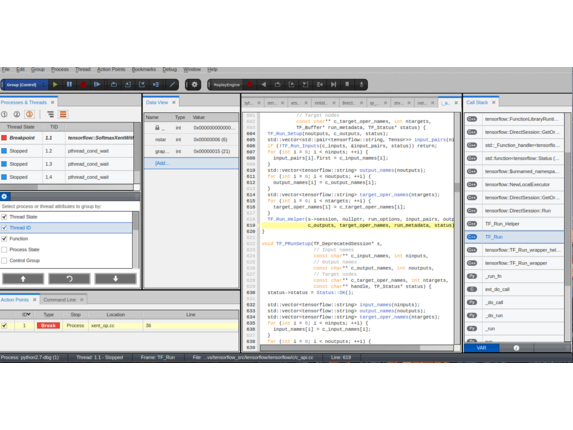 Are you looking for a suite of tools, development platforms, and components to help your team produce better code? The Rogue Wave TotalView Software development tool simplifies all aspects of the high performance computing (HPC) development lifecycle and reduces overall release times. The solution addresses the growing complexity of building great software and accelerates the value gained from code across the enterprise. It assists developers to quickly build applications for strategic software initiatives. With Rogue Wave TotalView Software, customers improve software quality and code integrity, while shortening development cycle times.
Added to Your Shopping Cart
Product Availability by Store Location
Max 4 items can be added for comparison.