Virtual Ethernet Software
Virtual Ethernet Software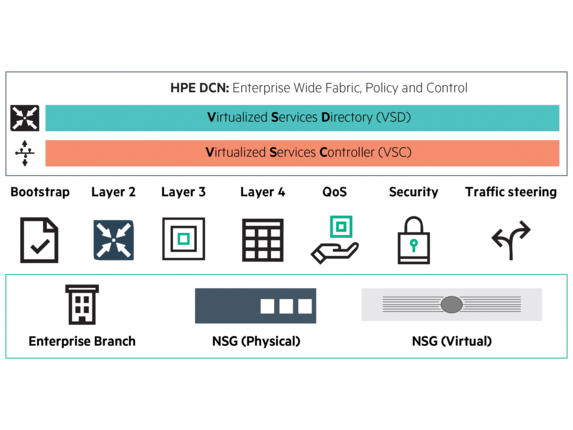 Software-defined networking has unleashed the true power of the cloud in data center networks. HPE Virtualized Network Services brings the same benefits to business connectivity by delivering a new wide area network service that provides you with the flexibility to adapt to your ever-changing business environment. Traditional VPN services are based on set functionality that can be deployed with little room for per-enterprise customization. With HPE Virtualized Network Services you can customize your branch networking to achieve network capabilities to match your specific business needs.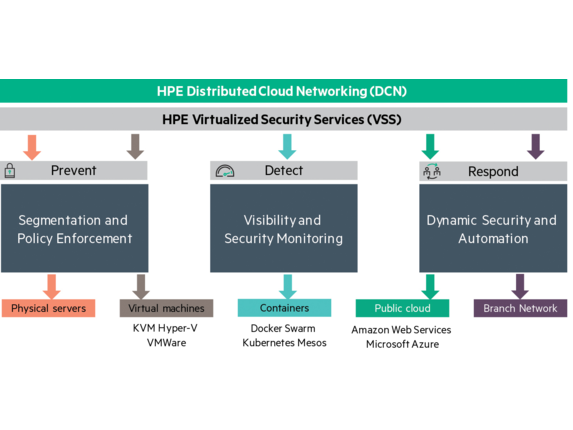 HPE Virtualized Security Services is a software-defined security solution for data centers and wide area network (WAN) environments. When combined with the HPE Distributed Cloud Networking product it helps address protection, detection, and operational security challenges in cloud environments driven by emerging security threats and multi-tenancy. Delivering end-to-end (cloud, data center, and branch) software-defined network security, visibility, and an automation solution. HPE Virtualized Security Services extends HPE Distributed Cloud Networking, a software-defined networking (SDN) platform, with value-added security capabilities that provide contextual traffic visibility and security monitoring, as well as dynamic security automation for rapid incident response. Delivers features in addition to the HPE Distributed Cloud Networking capabilities to provide enterprise level security to micro-segmentation, policy automation, and policy enforcement.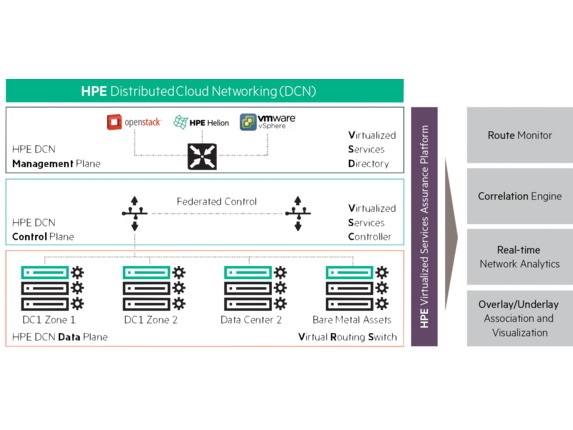 The HPE Virtualized Services Assurance Platform (VSAP) addresses the need for visibility and correlation between the networking requirements of virtual applications and workloads (the "overlay") and the physical connectivity provided by the IP network infrastructure ("the underlay"). The IP infrastructure route and path analytics generated simplify the management of SDN overlay services. Providing proactive and real-time visualization, troubleshooting and analysis of underlay IP control plane protocol changes and their impact on SDN overlay service paths. Now network operators can limit the number of problem escalations while accelerating resolutions to service affecting problems. The HPE Virtualized Services Assurance Platform is tightly integrated with HPE Distributed Cloud Networking (DCN). As a result, SDN-based overlay services can be provided to facilitate network path based on the latest analytics information derived from the underlying IP network infrastructure.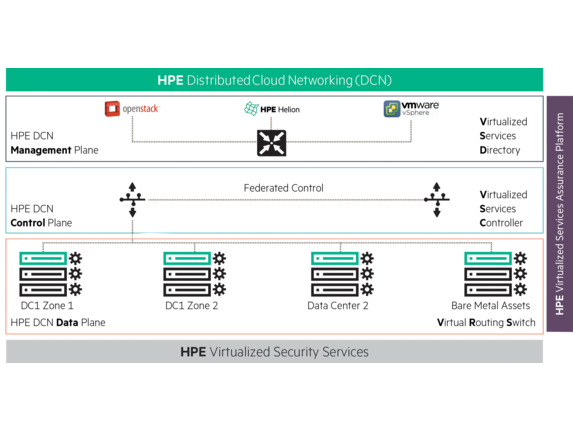 HPE Distributed Cloud Networking enables service providers and large organizations to manage a distributed, multi-data center environment in a simple, open and agile way using Software-defined Networking and network virtualization. With the underlay and overlay network fully integrated, you can lower TCO by combining intelligent workload management with policy automation. It accelerates the communication service providers' journey to Network Function Virtualization (NFV) by optimizing network resources, increasing agility and speeding time-to-market through dynamic, service-driven configuration.
The HPE Network Discovery Tool provides small and midsize businesses with fast visibility of HPE Networking and other devices on the network. This free, Windows-based tool makes it easier for organizations to complete device setup and simplify ongoing device management, reducing the need for paper-based systems.
Added to Your Shopping Cart
Product Availability by Store Location
Max 4 items can be added for comparison.