Does your data center need to scale out better?

HPE ConvergedSystem 700x offers the fastest, simplest path to converged agility and virtualization. This offering comes in a flexible configuration that can scale to meet most any data center requirements. HPE ConvergedSystem 700x melds HPE Converged Infrastructure (CI) with the VMware® vSphere® and Microsoft® Hyper-V® infrastructures.

This solution is designed for scalable performance, high availability and manageability for any virtualized application. And you get increased agility with lower OpEx. Enabling better application performance and availability, VMware vSphere and Microsoft Hyper-V set the standard in virtualization, while VMware vCenter® and Microsoft System Center automate the management of a broad pool of data center resources. With HPE Converged Infrastructure and management, this combination frees IT to focus on driving innovation.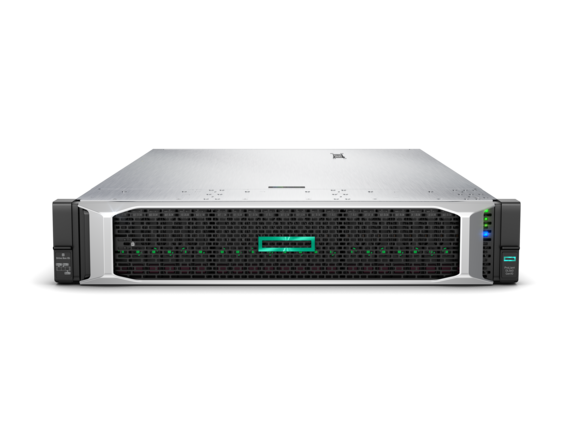 Is your business looking at a complete SAP® HANA® solution to transform your data-driven enterprise to support your business-critical analytics and S/4HANA environments? HPE ConvergedSystem 500 for SAP HANA Scale-up Configurations allow you to harness the power of in-memory computing with SAP HANA applications for real-time business results, delivered on a business-critical, optimized, high-performance infrastructure. The HPE ConvergedSystem500 for SAP HANA Scale-up Configurations are purpose built, optimized, and pre-integrated systems, designed with business-critical reliability. Certified in sizes up to 6 TB in a single memory pool, these systems offer scalability, flexibility, and grow as your needs grow. Accelerate your time to value with simplicity of manageability and seamless integration into your environment. A unified solution support offers peace of mind, and end to end consulting services help you get the more out of your investment.
Are you looking for a quick way to create private cloud solutions for your organization?

HPE CloudSystem built on ConvergedSystem 700x provides one of the most open private cloud solution on the market because as it supports multi-hypervisor, multi-OS, and heterogeneous infrastructure environments. Built on HPE Cloud OS, the OpenStack technology foundation shared by all HPE Converged Cloud offerings, CloudSystem lets you be assured your cloud journey remains integrated, while remaining open and flexible.

It is an integrated hardware, software, and services solution that allows both virtual and physical provisioning since Virtual Connect is included in the solution. You can reduce risk with an open and flexible cloud solution with OpenStack APIs and bursting capabilities to HPE Public Cloud, Windows Azure, SFR, and Arsys cloud environments.
Is your business looking for a complete SAP HANA solution for advanced, real-time analytics and the ability to turn actionable insights into a competitive advantage?

The HPE ConvergedSystem 500 for SAP® HANA® Scale-out Configurations offers industry leading mission-critical reliability, availability and serviceability features for your advanced analytical workloads on SAP HANA. SAP certified up to 68 TB, the CS500 for SAP HANA Scale-out Configurations are engineered with you in mind, offering unparalleled resiliency, fault-tolerance and performance.

It effortlessly scales as your needs grow with a fully integrated, configured SAP HANA workload optimized system, that seamlessly integrates into your environment. Get more out of your investment and accelerate your time to value with a solution that offers turn-key deployment, complemented by unified solution support, and end-to-end consulting services help you unleash the full potential of SAP HANA.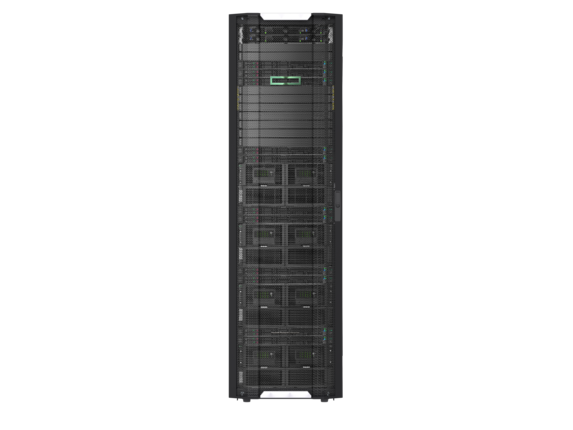 The HPE ConvergedSystem 300 for Microsoft Analytics Platform is designed by Hewlett Packard Enterprise and Microsoft® to deliver high performance and throughput, with up to 8.5 PB of capacity. Scalability and massively parallel processing (MPP) support high-volume data demands and the ability to analyze all data types with Microsoft's integrated query tool, PolyBase. PolyBase ties the worlds of relational and non-relational data together, so they operate seamlessly in this single data warehouse appliance. End-to-end integration shortens deployment from months to days and eases ongoing operations. Hewlett Packard Enterprise and Microsoft have come together to help enterprises more easily implement Big Data solutions by designing and delivering a complete solution built on a proven architecture, with a fine-tuned configuration. The collaborative support model brings faster resolution to issues if they arise.
Is SAP® the heart of your organization? Does the sprawl and complexity make it difficult to share, manage, and protect data? To compete, you need to shift your focus from maintaining infrastructure to increasing the business value of information. The HPE ConvergedSystem 900 for SAP HANA Scale-up Configurations are tightly integrated and pre-configured solutions that are easily installed with just a few clicks and in minutes.

Today, SAP customers are looking to SAP HANA® to enable real-time data access for the insight needed to respond quickly to business needs and market trends with reduced administration. HPE ConvergedSystem 900 for SAP HANA Scale-up Configurations of up to 16 TB memory are easy-to-order, easy-to-deploy, workload-optimized systems that are simple to manage and support.

They are pre-built, factory-integrated systems that are designed for high performance, built-in high availability, and unmatched scalability in a single in-memory pool.
Does your sprawling data warehousing landscape make it difficult for you to get a real-time, 360 degree view of your business?

Consolidate your warehousing landscapes, and tame your data with HPE ConvergedSystem 900 for SAP HANA Scale-out Configurations that are purpose built and performance optimized for the most demanding SAP HANA Business Warehousing or B/4HANA use cases. Optimized for speed, simplicity and efficiency, and backed by a full complement of services to get you running quickly, HPE ConvergedSystem 900 Scale-out Configurations offer massive scalability up to 192 TB of memory for large Business Warehousing on SAP HANA or B/4HANA use cases. Shape business strategies, and enable real-time business insight to stay ahead of the competition, and respond to market trends by focusing on the business outcomes, and not on managing your IT infrastructure.
Added to Your Shopping Cart
Product Availability by Store Location
Max 4 items can be added for comparison.