POPULAR SOLUTIONS
The New Edge
Wired and wireless products for enterprise networking.
Small Business Networking
A business-class portfolio for small business networks..
Security
Industry-leading network access control and analytics for enterprise network security.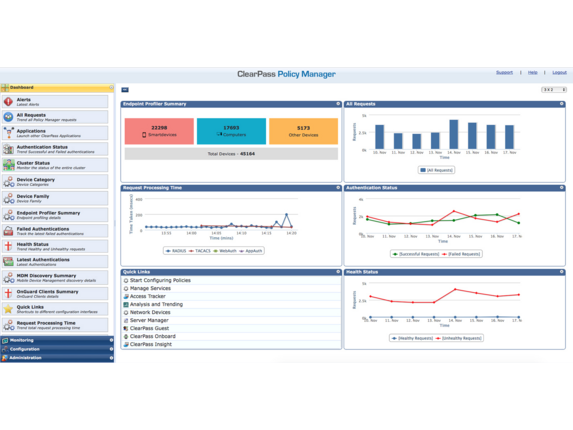 Aruba ClearPass Onboard Software
Select
Shopping Made Simple
Get real-time prices, availability and special offers on thousands of products. Compare, decide and make your purchase knowing that you are getting HPE premium products and services at competitive market prices. Happy shopping!
Find what best suits your needs now
Industry Leading Products
HPE ProLiant servers are unmatched in reliability, availability, and scalability. They are the easiest to deploy and then manage/maintain throughout their lifecycle.
Scalable Solutions
Our new solutions are engineered specifically with you in mind, allowing for quick deployment, easy management, and are affordable so that you too can enjoy the industry's most secure servers, HPE ProLiant Gen10. This allows you to focus on what's most important for your business's continued success.
Learn More
Deal of the Week
HPE OfficeConnect 1920S Switch Series
The HPE OfficeConnect 1920S Switch Series, is designed for small businesses that require enhanced performance to support bandwidth-demanding applications. They are ideal for environments that require advanced features for granular control and where smart-managed flexibility is a must for easy network configuration and management. The switches are advanced smart-managed fixed configuration Gigabit switches that are optimized for small business price/performance. They offer 8-, 24- and 48-port configurations, choice of PoE+ and non-PoE+ models, some include SFP slots for fiber connectivity.