Aruba ClearPass OnGuard Software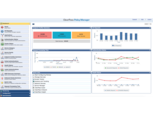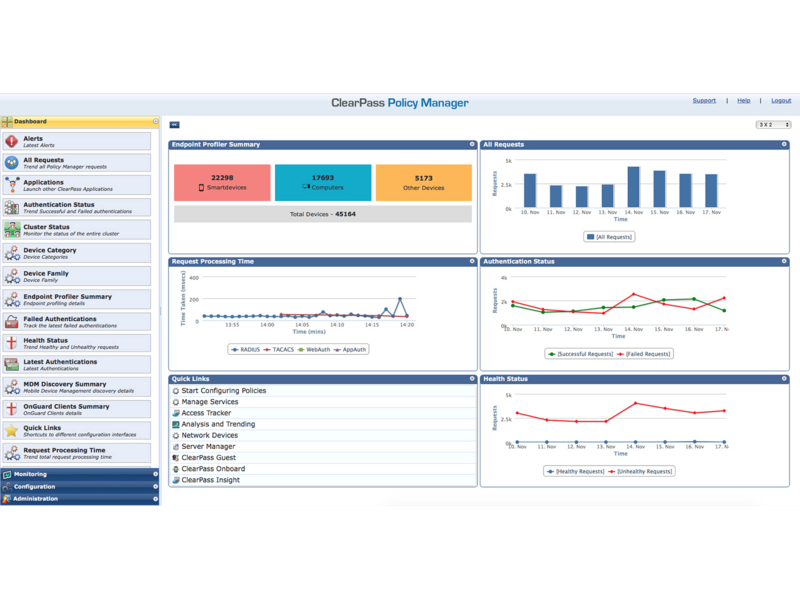 Aruba ClearPass OnGuard Software
HPE Proactive Care Advanced Service expands on HPE Proactive Care Service and is designed to help you maximize the benefits of IT investments, maintain IT infrastructure stability, achieve business and IT project objectives, reduce operational costs, and free your IT staff for other priority tasks. Your assigned HPE Account Support Manager (ASM) provides personalized technical and operational advice, including HPE best practices gleaned from HPE's broad support experience. HPE Proactive Care Advanced can help to save you time with real-time monitoring and analysis of your devices that are connected to HPE, creating personalized proactive reports with recommendations to help prevent problems in your IT infrastructure. Your ASM can also arrange specialist technical advice and assistance to complement your IT skills to assist with specific projects, performance improvements, or other technical needs. Should an incident occur, reducing business impact requires a swift and comprehensive response. A Hewlett Packard Enterprise Technical Solution Specialist (TSS) delivers an enhanced call experience intended to provide fast incident resolution. For severity 1 incidents, a Critical Event Manager (CEM) is assigned to drive the case and provide you with regular status and progress updates. HPE Proactive Care Advanced uses Remote Support Technology to monitor devices and collect data, enabling faster delivery of support and services. Running the current version of Remote Support Technology is required to receive full delivery and benefits from this support service.
More Information
IT-managed and BYOD Endpoint Compliance
Aruba ClearPass OnGuard Software persistent and dissolvable agents can be used together in environments where endpoints are owned by the organization, employees and visitors.
This ensures that all devices are assessed and granted proper privileges before accessing the network.
Automatic Remediation
Aruba ClearPass OnGuard Software sends users instructions on how to achieve compliance when auto-remediation is not used if unhealthy endpoints do not meet compliance requirements.
ClearPass persistent agents provide the same message and remediation capabilities for 802.1X and combined environments.
Complete Endpoint Compliance
Aruba ClearPass OnGuard Software offers the ability to centrally managed health-check settings and policies to simplify troubleshooting, endpoint control and compliance reporting.
Views of ClearPass OnGuard activity, including user and device data show information about each device that connects using OnGuard agents.
HPE Proactive Care Advanced Service expands on HPE Proactive Care Service and is designed to help you maximize the benefits of IT investments, maintain IT infrastructure stability, achieve business and IT project objectives, reduce operational costs, and free your IT staff for other priority tasks. Your assigned HPE Account Support Manager (ASM) provides personalized technical and operational advice, including HPE best practices gleaned from HPE's broad support experience. HPE Proactive Care Advanced can help to save you time with real-time monitoring and analysis of your devices that are connected to HPE, creating personalized proactive reports with recommendations to help prevent problems in your IT infrastructure. Your ASM can also arrange specialist technical advice and assistance to complement your IT skills to assist with specific projects, performance improvements, or other technical needs.
Should an incident occur, reducing business impact requires a swift and comprehensive response. A Hewlett Packard Enterprise Technical Solution Specialist (TSS) delivers an enhanced call experience intended to provide fast incident resolution. For severity 1 incidents, a Critical Event Manager (CEM) is assigned to drive the case and provide you with regular status and progress updates. HPE Proactive Care Advanced uses Remote Support Technology to monitor devices and collect data, enabling faster delivery of support and services. Running the current version of Remote Support Technology is required to receive full delivery and benefits from this support service.
HPE Proactive Care Advanced can help you to manage your infrastructure with features designed to provide:
Faster incident resolution from specially trained, solution-oriented advanced resources who manage the case from start to finish
Recommendations for firmware version and software patching on supported products to help prevent problems
Identification of risks and issues through regular device-based proactive scans that help ensure that configurations are consistent with Hewlett Packard Enterprise best practices