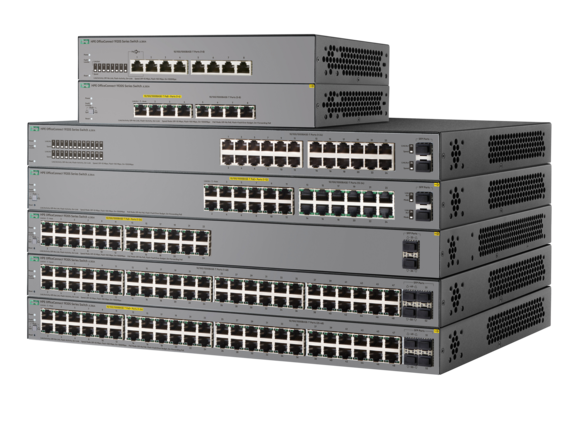 The HPE OfficeConnect 1920S Switch Series, is designed for small businesses that require enhanced performance to support bandwidth-demanding applications. They are ideal for environments that require advanced features for granular control and where smart-managed flexibility is a must for easy network configuration and management. The switches are advanced smart-managed fixed configuration Gigabit switches that are optimized for small business price/performance. They offer 8-, 24- and 48-port configurations, choice of PoE+ and non-PoE+ models, some include SFP slots for fiber connectivity.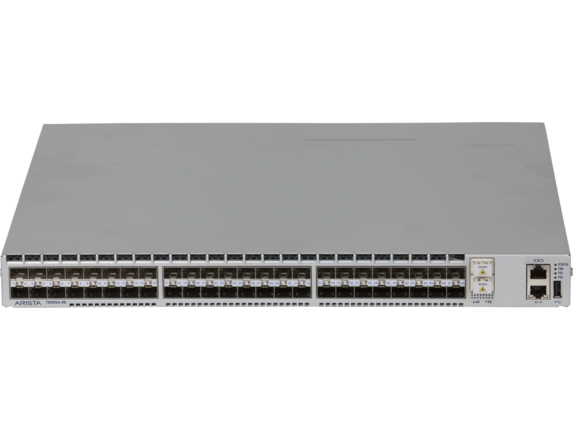 The Arista 7050SX 10/40 Data Center Switch Series offer 1RU and 2RU purpose-built 10/40GbE switches supporting wirespeed Layer 2, Layer 3, and Layer 4 performance combined with low latency and advanced features for software driven cloud networking, Big Data, cloud, virtualized and traditional deployments. This solution provides flexible options for scalable two-tier network designs and incorporates traffic control, monitoring and provisioning features that support ease of use. These switches offer wirespeed 10GbE and 40GbE versatility, plus flexibility for connecting servers and storage running business critical applications, high performance computing (HPC) and highly virtualized cloud infrastructures.
The HPE 3600 SI Switch Series delivers resiliency, security, and reliability at the enterprise edge. This Basic Layer 3 Fast Ethernet switch series supports IRF stacking, Static & RIP Routing, ACLs, IPv6, and PoE+.

The 3600 SI Switch Series can be managed with the optional HPE Intelligent Management Center (IMC) Software Platform for a single view of your entire network.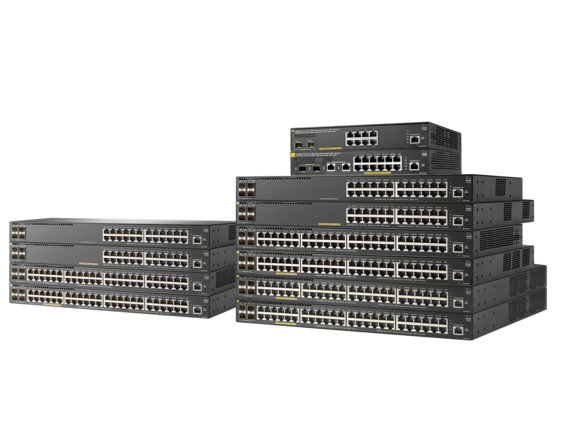 The Aruba 2930F Switch Series is designed for customer creating digital workplaces optimized for mobile users. These Layer 3 access switches are easy to deploy and manage with advanced security and network management tools like Aruba ClearPass Policy Manager, Aruba AirWave and cloud-based Aruba Central. Virtual Switching Framework (VSF) provides stacking scale and simplicity for enterprise edge, SMB and branch offices. The 2930F delivers performance and value with support for RIP routing, Access OSPF, 10GbE uplinks, up to 740W PoE+, robust QoS, and requires no software licensing.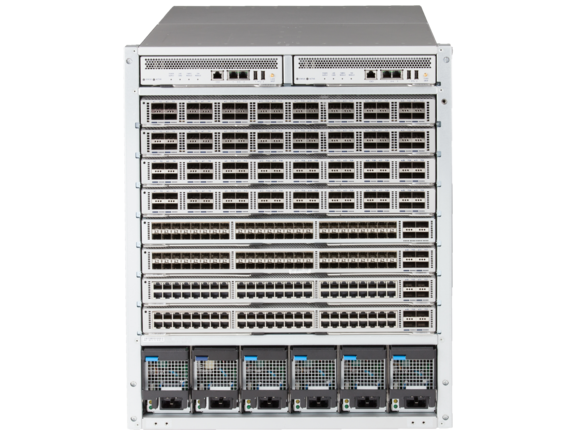 The Arista 7320X 10/25/40/50/100G Data Center Switch Series are modular switches delivering over 50Tbps of switching with up to 256 wire speed 100GbE ports to give you scalable high performance for software-defined cloud networking. With two modular systems, either a 4-slot or 8-slot, they support comprehensive features for network monitoring, precision timing and network virtualization. All Arista switches run on the same Arista EOS modular switch operating system with a unique state sharing architecture that cleanly separates switch state from protocol processing and application logic.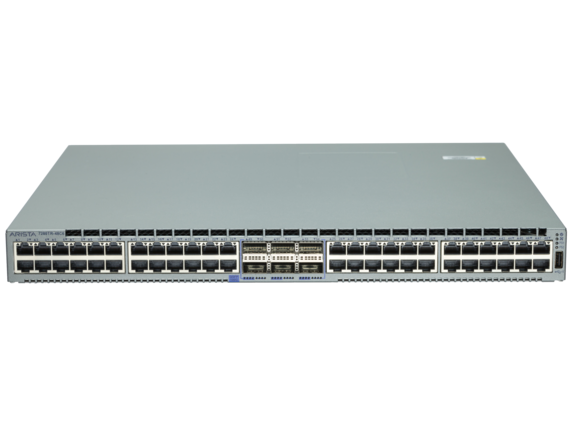 The Arista 7280R Data Center Switch Router Series are designed for storage, content delivery, leaf and spine networks and data center interconnects. This solution's fixed-configuration switches combine dynamic and deep buffering for lossless forwarding with high density, internet scale table sizes and comprehensive Layer 2 and Layer 3 features. Advanced Extensible Operating System (EOS) features for network monitoring, precision timing, VXLAN network virtualization and rich automation are combined with extensive hardware resources. A choice of density and interface types allows this router series to address the myriad different applications and traffic patterns found in modern data centers.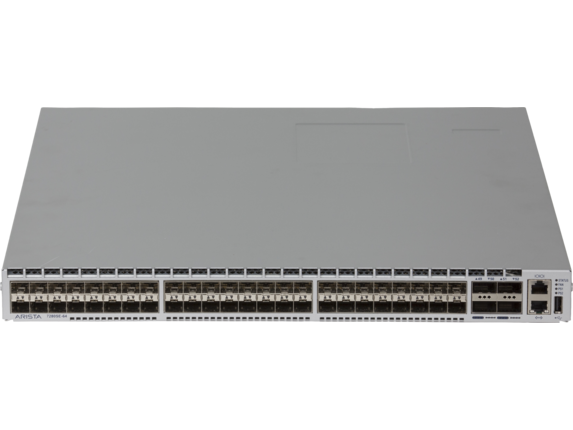 The Arista 7280E 10/40/100GbE High Performance Switch Series are 10/40/100GbE fixed-configuration systems built for the highest performance environments, where wire speed L2 and L3 forwarding are combined with advanced features for network virtualization. You get advanced features for network monitoring and precision timing to deliver deterministic network performance for data centers, cloud computing, enterprise and HPC environments. The Arista EO simplifies network administration and delivers advanced features for big data, content delivery, cloud and virtualized environments.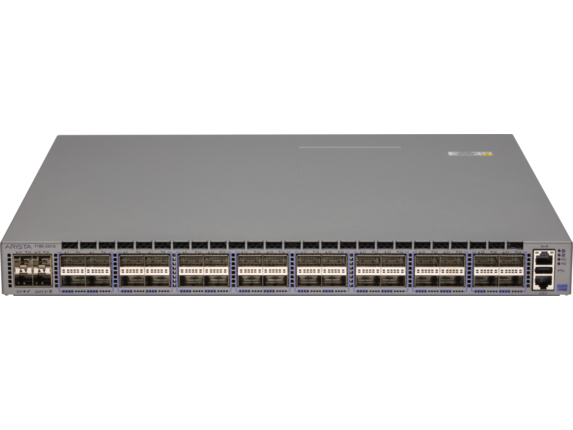 The Arista 7160 Data Center Switch Series are purpose-built, fixed-configuration 10/25GbE and 100GbE systems with wire-speed layer 2/3 features, built for the highest performance environments and the largest scale data centers. It can be deployed in a wide range of open networking solutions including cloud designs, overlay networks, virtualized or traditional enterprise data center networks. The Arista EOS simplifies administration, as it is built on top of a standard Linux kernel, all EOS processes run in their own protected memory space and exchange state through an in-memory database.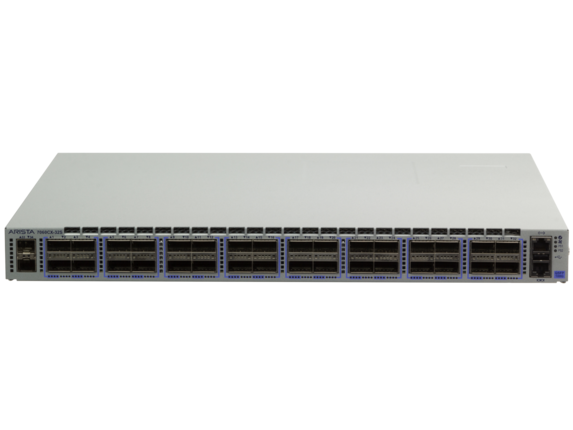 The Arista 7060X and 7260X Data Center Switch Series are purpose-built, high-density switches with wire speed L2 and L3 features for software-defined cloud networking and emerging requirements. They deliver a rich choice of interface speed and density allowing you to seamlessly evolve from existing 10GbE and 40GbE to 25GbE, 50GbE and 100GbE. With Arista EOS, advanced monitoring and automation capabilities such a Zero Touch Provisioning, VMTracer and Linux based tools can be run natively on the switch with the powerful x86 CPU subsystem.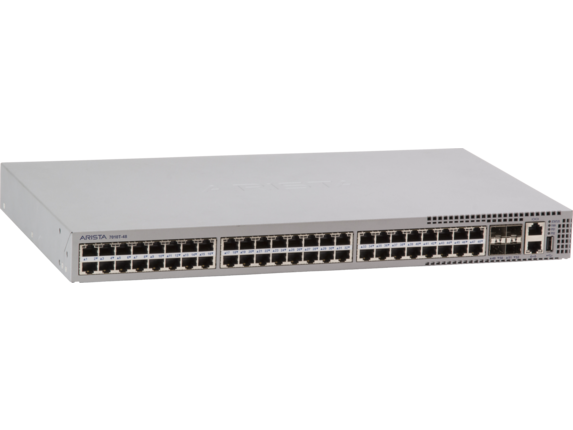 The Arista 7010T Gigabit Ethernet Data Center Switch Series combines a compact form factor, low power and cooling with 48 ports of 10/100/1000 and 4 integrated 1/10GbE SFP+ ports for high performance and flexibility. They have the flexibility to be deployed as the server edge of 1Gb Ethernet leaf and spine designs or as a dedicated management network switch. These switches have broad support for QoS, security, automation and monitoring features.
Added to Your Shopping Cart
Product Availability by Store Location
Max 4 items can be added for comparison.