HPE H241 Smart Host Bus Adapter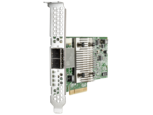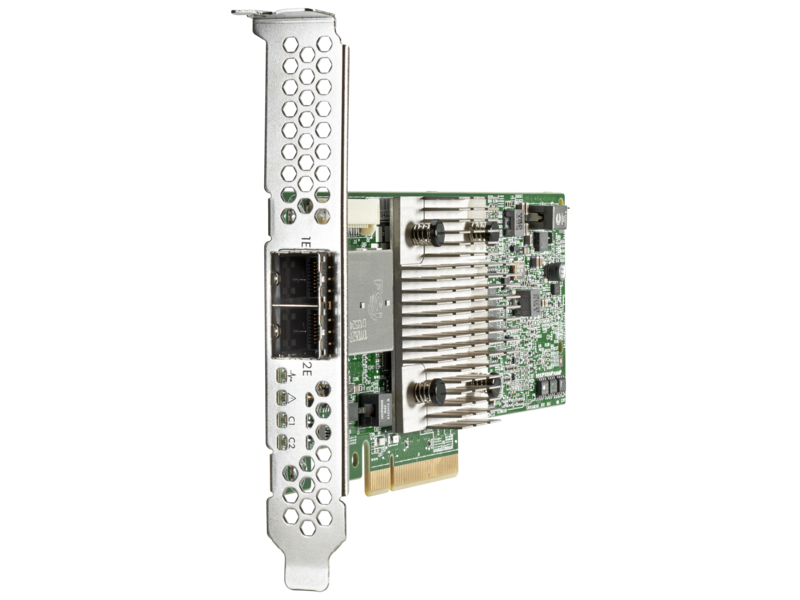 HPE H241 12Gb 2-ports Ext Smart Host Bus Adapter
Do you need a cost effective controller that provides fast access to the data on the direct attached or shared storage drives and you do not have the room in your server to add additional storage?

The HPE H241 Smart Host Bus Adapter comes in a low profile, PCIe3 x8 standup form factor that provides the Gen9 Servers a reliable, high performing SAS connectivity to the data in the direct attached or shared storage solutions. Featuring eight external physical links, it delivers 12 Gb/s SAS performance. The H241 Smart Host Bus Adapter provides flexibility to run as an HBA mode or simple RAID mode. When operating in simple RAID mode, it provides RAID 0, RAID 1, and RAID 5 with optional HPE Secure Encryption capabilities. Unlike the HPE Smart Array Controllers, the H241 does not offer any acceleration or support cache modules. The controller is also ideal for data backup to an external tape drives.
SKU # 726911-B21
Fulfilled by
More Information
0

items
selected for comparison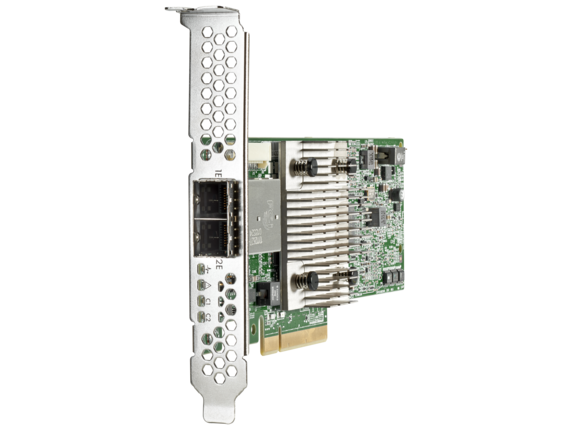 HPE H241 12Gb 2-ports Ext Smart Host Bus Adapter
HPE H241 12Gb 2-ports Ext Smart Host Bus Adapter
---
Six new advanced smart managed fixed-configuration lite Layer 3 Gigabit switches for affordable high-performance connectivity.
Non-PoE and PoE+ 8-, 24- and 48-port models for deployment flexibility.
Simple and consistent Web interface for easy switch configuration.
Limited Lifetime Warranty
Simplifies Network Deployment and Management for Small Organizations
The HPE OfficeConnect 1920S Switch Series features easy-to-use, out of the box, plug-and-play deployment.
The series offers a complete portfolio of choices for increased small business flexibility. It consists of six rack-mountable models including 8G-, 24G- and 48G-port with and without PoE+. The 24G- and 48G-port PoE+ models offer SPF fiber connectivity.
These smart-managed switches use an intuitive Web management interface, to simplify deployment and management while offering granular control of key features.
Keeps Your Business Protected with Enhanced Security
The HPE OfficeConnect 1920S Switch Series supports Energy Efficient Ethernet for lower power consumption and an enhanced feature set for more robust operation.
Enhanced security features such as Access Control List, IEEE 802.1x and VLANs guard your network from unwanted or unauthorized access.
Management security restricts access to critical configuration commands, offers multiple privilege levels with password protection and supports secure http (https).
Delivers Better Performance at a Lower Total Cost of Ownership
The HPE OfficeConnect 1920S Switch Series delivers advanced functionality in smart-managed switches, including Layer 3 static routes, SFP ports, rate limiting, link aggregation and IGMP.
The switch series includes PoE+ options to power IP devices without the cost of additional cabling.
Green features like port shutdown and Energy Efficient Ethernet compliance for greater energy-efficiency.
The switch series is covered by the Limited Lifetime Warranty with 24x7 phone support for 90 days and business hours thereafter.
Cost-Effective External SAS Storage Connectivity
The HPE H241 Smart Host Bus Adapter comes in a low-profile, PCIe3 x8 standup form factor that provides a basic building block for simple RAID storage solution for HPE Gen9 Servers.
Delivering up to 12 Gb/s SAS connectivity to the direct attached & shared storage providing increased scalability, basic data protection, and flexibility for external storage connectivity.
You get optimized performance and uptime for your entry-level storage requirements.
This HBA supports SAS, SATA, Solid State Drives (SSDs) and external tape drives for increased flexibility.
Efficient and Simple Configuration, Deployment and Management
The HPE H241 Host Bus Adapter and the shared storage devices are configured, deployed and managed by the easy to use HPE Smart Storage Administrator software which is included in the intelligent provisioning capabilities of the server.
Delivers proactive service warnings and analysis based on Solid State Drive (SSD) endurance reports from the HPE SmartSSD Wear Gauge utility.
Simplify the management of the shared storage pool with HPE Smart Storage Administrator.