The HPE XP7 Flash Module Device is a FMD unique to XP7. It combines MLC NAND flash and a SAS interface with a custom ASIC controller for superior flash performance. The FMD form factor is larger than traditional SSD and therefore is available in capacities of 1.7 TB, 3.5 TB, 7 TB and 14 TB. They are configurable in a variety of RAID types in the same fashion as other drives and is compatible with all XP7 firmware and software features.

The XP7 Flash Module Device supports wear levelling. In a flash memory each write or erase cycle stresses the cell which in turn causes deterioration of the cell over time. This might cause an imbalance in the cell activity which creates an irregular distribution of these unstable cells thereby impacting the life of flash.

The flash controller monitors the number of writes, erasures and refreshes to eliminate these imbalances by balancing the rate of deterioration in the flash memory cells. This helps in extending the useful lifetime of flash.
Do you need faster access for your virtualized environment or just faster operating system boot? HPE Qualified Options now includes HPE Flash Media Kits for USB Drive/Keys for customers requiring uncompromising quality and performance in virtualization environments or OS boot applications. HPE tests and qualifies these devices using the highest industry flash technology that provides a higher level of performance and longer endurance characteristics at an enterprise level. Each device undergoes rigorous performance testing, software validation and strict revision control to verify the highest level of quality and reliability while running on HPE ProLiant servers. Form factors including USB Key, SD Card, and microSD Card are offered allowing the flexibility to support direct OS boot or virtualization across the HPE ProLiant portfolio.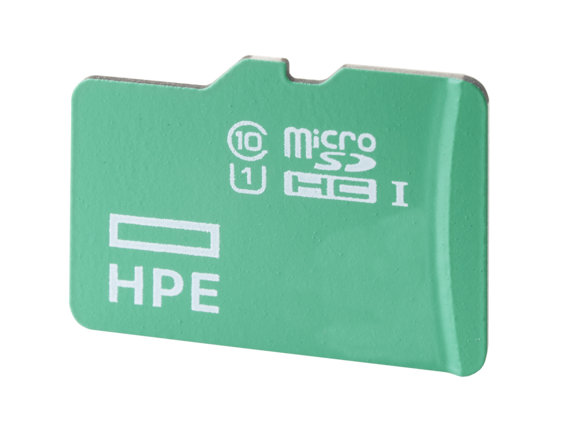 Are you needing an alternative boot solution for your HPE server(s)? HPE provides several high-performance Flash Media Kits for customers who require boot from flash solutions. Form factors include USB Flash Drives and microSD Flash Memory Cards, which offer the flexibility to support VMware Hypervisors and direct OS boot for Windows Server 2016 across the HPE ProLiant server portfolio. HPE Flash Media Kits optimized for VMware Hypervisors include the HPE 8GB USB Flash Drive, HPE 8GB Dual microSD USB Flash Drive, HPE 8GB microSD Flash Memory Card, and the HPE 32GB microSD Flash Memory Card. HPE Flash Media Kits optimized for Windows Server 2016 include the HPE 32GB microSD Flash Memory Card.
Added to Your Shopping Cart
Product Availability by Store Location
Max 4 items can be added for comparison.