HPE Apollo 4200 Gen10 Server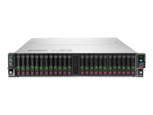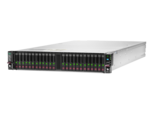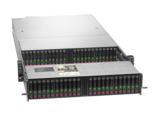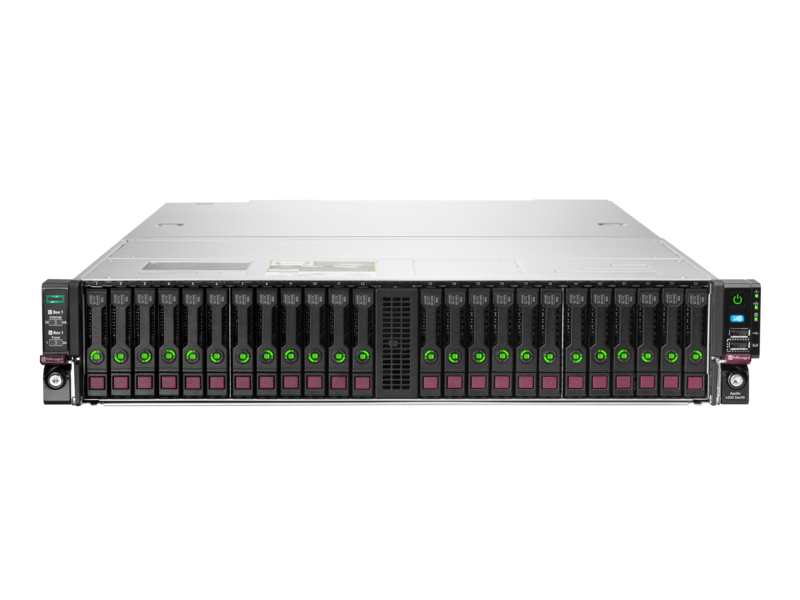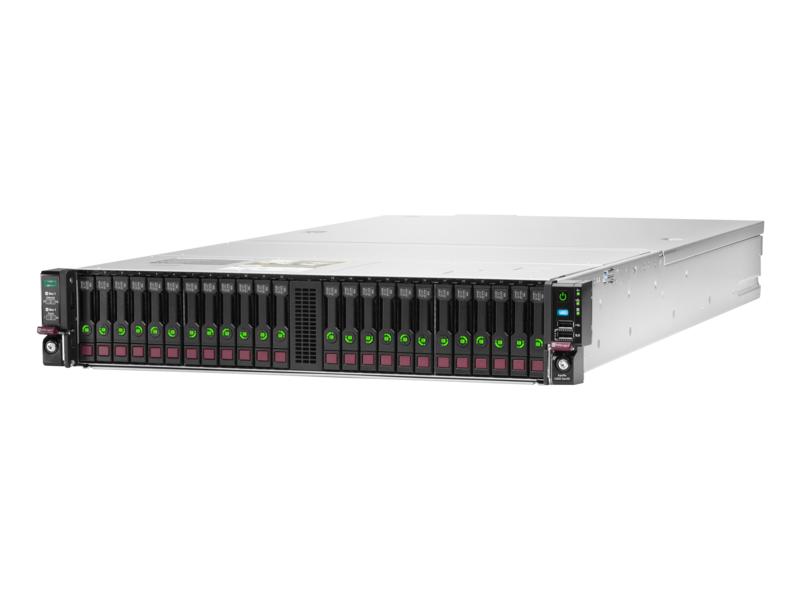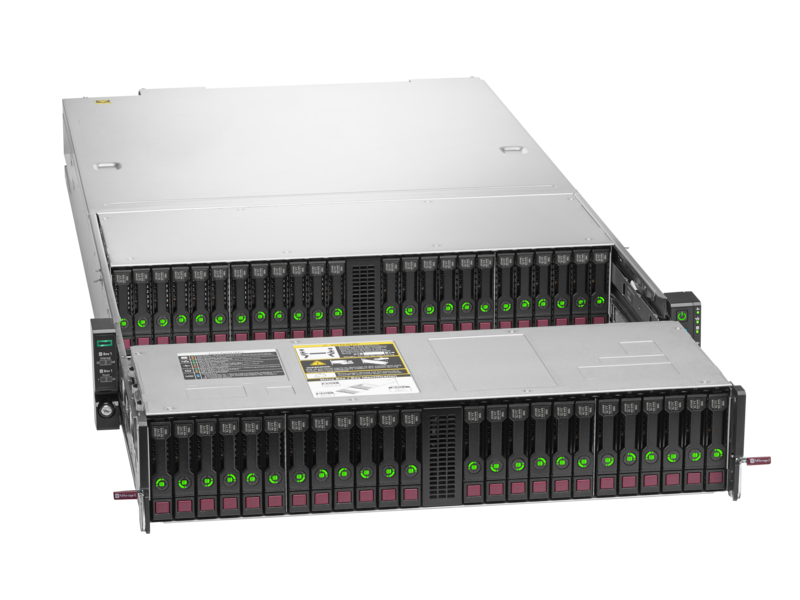 HPE Apollo 4200 Gen10 Server
Are you looking for a 2U ultra-dense and rack-scale system providing the right balance of capacity, performance, and security for your data storage intensive workloads? The HPE Apollo 4200 Gen10 Server offers an architecture optimized for Big Data Analytics, Software-Defined Storage, backup and archive, and other data storage intensive workloads. Its unique, easily serviceable 2U design saves data center space with up to 28 LFF or 54 SFF hot-plug drives. It delivers accelerated performance with a superior bandwidth and balanced architecture, Intel® Xeon® Processors, and NVMe connected SSDs. The focus on security extends from FIPS 140-2 Level 1 validated storage controllers down to the system silicon level, taking full advantage of HPE innovations in firmware protection, malware detection, and recovery. With HPE GreenLake Flex Capacity and HPE Financial Services, you can combine the economic agility benefits of consumption-based IT with the performance and security of on-premise.
More Information
Supports Intel® Xeon® Scalable Processor Family.
Optional rear storage upgrade to support up to 6 SFF NVMe solid state drives (SSDs).
Higher bandwidth and more balanced system architecture design, and without trade-offs between drive bays and I/O slots.
Firmware-level security and optional chassis intrusion options.
Flexible HPE Smart Array Gen10 Controllers support and encryption features to meet different performance requirements for storage solutions.
Support for daisy-chaining of out-of-band management network ports.
Supporting the second generation Intel® Xeon® Scalable processor family with up to a 11% per-core performance gain [3] over first generation and with memory speeds up to 2933 MT/s.
HPE DC Persistent Memory offering the flexibility to deploy as dense memory or fast storage and enabling per-socket memory capacity of up to 4.5 TB. [4]
Enhanced iLO 5 security features such as Server Configuration Lock, iLO Security Dashboard and Workload Performance Advisor.
HPE InfoSight provides a cloud-based analytics tool that predicts and prevents problems before your business is impacted.
Backed by services from HPE Pointnext, including support automation in the event hardware components fail.
Flexible Design Making Your Investment Expand As Your Business Needs Grow
The HPE ProLiant DL380 Gen10 server has an adaptable chassis, including new Hewlett Packard Enterprise modular drive bay configuration options with up to 30 SFF, up to 19 LFF or up to 20 NVMe drive options along with support for up to three double wide GPU options.
HPE DC Persistent Memory works with DRAM to provide fast, high capacity, cost effective memory and storage to transform big data workloads and analytics by enabling data to be stored, moved, and processed quickly.
In conjunction with the embedded SATA HPE Dynamic Smart Array S100i Controller for boot, data and media needs, the redesigned HPE Smart Array Controllers allow you the flexibility to choose the optimal 12 Gb/s controller most suited to your environment, and operate in both SAS and HBA mode.
Along with an embedded 4x1GbE, you have a choice of HPE FlexibleLOM or PCIe standup adapters which offer a choice of networking bandwidth (1GbE to 40GbE) and fabric so you can adapt and grow to changing business needs.
Supporting a wide range of operating environments from Azure to Docker to ClearOS in addition to traditional OSes.
Security Innovations
Only Hewlett Packard Enterprise offers industry standard servers with major firmware anchored directly into the silicon. Starting with silicon root of trust, security protection is built in across the server life-cycle.
New features include Server Configuration Lock that ensures secure transit and locks server hardware configuration, iLO Security Dashboard helps detect and address possible security vulnerabilities and Workload Performance Advisor provides server tuning recommendations for better server performance.
With Runtime Firmware Verification the server firmware is checked every 24 hours verifying validity and credibility of essential system firmware. Secure Recovery allows server firmware to rollback to the to last known good state or factory settings after detection of compromised code.
Additional security options are available with Trusted Platform Module (TPM) to prevent unauthorized access to the server and securely store artifacts used to authenticate the server platforms while the Intrusion Detection kit logs and alerts when the server hood is removed.
World-Class Performance
HPE enhances performance by taking server tuning to the next level. Workload Performance Advisor adds real-time tuning recommendations driven by server resource usage analytics and builds upon existing tuning features such as Workload Matching and Jitter Smoothing.
The HPE ProLiant DL380 Gen10 server supports industry standard technology leveraging the latest Intel® Xeon® Processor Scalable Family with up to 28 cores, 12 Gb SAS and 3.0 TB of HPE DDR4 SmartMemory.
The HPE ProLiant DL380 Gen10 server supports up to three double-wide or five single-wide GPUs for workload acceleration.
Industry Leading Services and Ease of Deployment
The HPE ProLiant DL380 Gen10 server comes with a complete set of HPE Technology Services, delivering confidence, reducing risk, and helping customers realize agility and stability.
HPE Pointnext Services simplifies all stages of the IT journey. Advisory and Transformation Services professionals understand customer challenges and design an optimal solution. Professional Services enable rapid deployment of solutions and Operational Services provide ongoing support.
A suite of embedded and downloadable tools is available for server lifecycle management including Unified Extensible Firmware Interface (UEFI), Intelligent Provisioning, HPE iLO 5 to monitor and manage, HPE iLO Amplifier Pack, Smart Update Manager (SUM), and Service Pack for ProLiant (SPP).
Hewlett Packard Enterprise IT investment solutions help you transform to a digital business with IT economics that align to your business goals.
[1] With one HPE ProLiant server shipping every 14.6 seconds and more than 39.3 million sold, HPE ProLiant servers are the undisputed market share leader. CQ3'16 IDC Server Tracker
[2] Intel® measurements. Up to 71% performance increase of Intel Xeon Platinum vs. previous generation E5 v4 average performance based on key industry-standard benchmark calculations submitted by OEMs comparing 2-socket Intel Xeon Platinum 8180 to E5-2699 v4 family processors. Any difference in system hardware or software design or configuration may affect actual performance. May 2017. Up to 27% performance increase of Intel Xeon Platinum vs. previous generation comparing 2-socket Intel Xeon Platinum 8180 (28 cores) to E5-2699 v4 (22 cores). Calculation 28 cores/22 cores= 1.27 = 27%. May 2017.
[3] The Gen10 2666 MT/s memory speed is 11% faster than that of Gen9 2400 MT/s, enabling faster server performance
[4] TPC-C Benchmark Throughput with Checkpoint (trans/sec). Calculated Time to Checkpoint and Restore a Docker Container running MySQL, compare Persistent memory vs. SSD, November 2016.
[5] HPE Internal Labs test. HPE Scalable Persistent Memory, restarting 1000 GB Hekaton Database is as fast as restarting 200 GB database or 20x, March 31, 2017.
Intel® is a trademark of Intel Corporation in the U.S. and other countries. Xeon® is a trademark of Intel Corporation in the U.S. and other countries.
Intel Xeon and Intel are trademarks of Intel Corporation in the U.S. and other countries. Microsoft and Azure are registered trademarks of Microsoft Corporation in the United States and other countries. All other third-party trademark(s) is/are property of their respective owner(s).