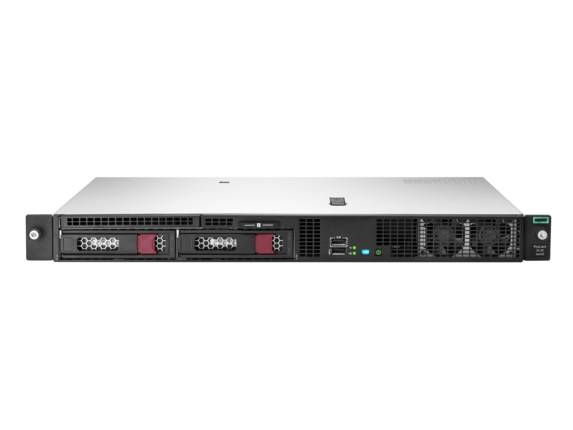 Are you looking for a compact 1U server that supports workloads in a variety of environments? HPE ProLiant DL20 Gen10 server delivers a compact and versatile server at an affordable price. Deploy the portable form factor in small, remote or branch offices, as a compact yet powerful point of sale platform in transport, retail and hospitality environments, or as a flexible configuration for customization in space constrained environments of OEM, military and government customers. HPE ProLiant DL20 Gen10 server blends performance, reliability and manageability. This 1P 1U server powered by Intel® Pentium®, Intel® Core™ i3 or Intel® Xeon® E processors provides unique enterprise-class capabilities at a great value—making it an ideal rack server platform for growing businesses, enterprises, and service providers. Outstanding configuration flexibility caters to a variety of business requirements and a range of HPE Qualified Options to fit most needs—helping customers improve their workloads.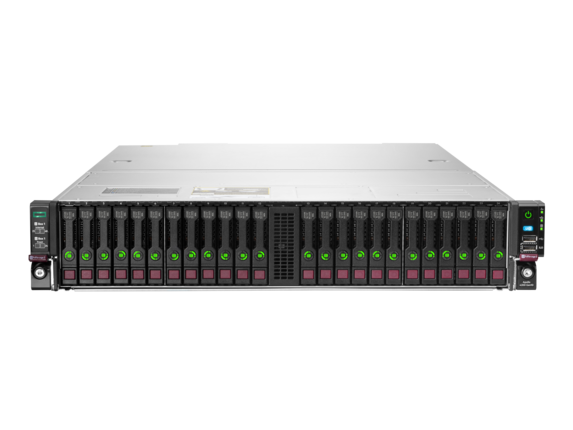 Are you looking for a 2U ultra-dense and rack-scale system providing the right balance of capacity, performance, and security for your data storage intensive workloads? The HPE Apollo 4200 Gen10 Server offers an architecture optimized for Big Data Analytics, Software-Defined Storage, backup and archive, and other data storage intensive workloads. Its unique, easily serviceable 2U design saves data center space with up to 28 LFF or 54 SFF hot-plug drives. It delivers accelerated performance with a superior bandwidth and balanced architecture, Intel® Xeon® Processors, and NVMe connected SSDs. The focus on security extends from FIPS 140-2 Level 1 validated storage controllers down to the system silicon level, taking full advantage of HPE innovations in firmware protection, malware detection, and recovery. With HPE GreenLake Flex Capacity and HPE Financial Services, you can combine the economic agility benefits of consumption-based IT with the performance and security of on-premise.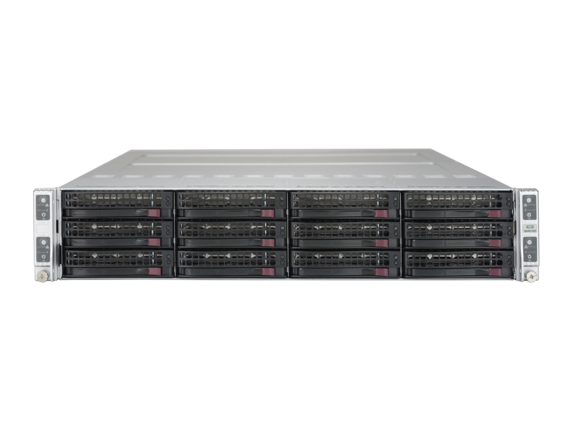 Do you need a cost-effective, industry-standard server for highly parallel applications requiring performance across widely diverse workloads and legacy applications not optimized well for graphic processing unit (GPU) computing? The HPE Apollo kl20 Server is a 2U server with up to four Intel® Xeon® Phi processors and with support for both Intel Omni-Path and Mellanox® InfiniBand interconnect fabric options for flexibility and increased price-performance and density. An ideal solution for running highly parallel applications optimized for the Xeon Phi Processors, especially for code which has already been optimized for the prior generation of the Intel Phi coprocessor and legacy applications for which recoding would be burdensome or where the environment requires performance across widely diverse workloads not optimized well for GPU computing. Delivers a dense and flexible computing platform optimized for highly vectorized or memory bandwidth bound HPC applications.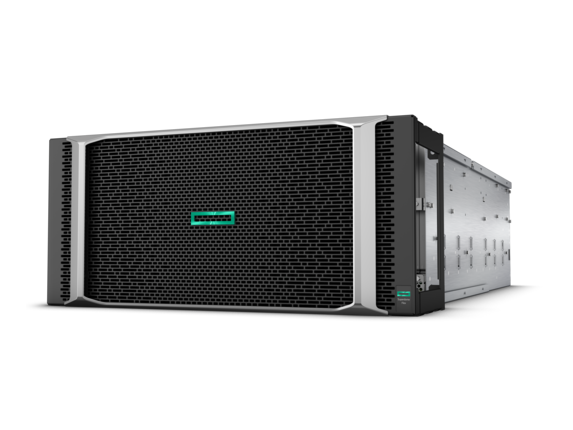 Fully capitalize on SAP® HANA® to accelerate data analytics and gain real-time insight across your enterprise. #1 in scalability for SAP S/4HANA and SAP BW/4HANA workloads [1], HPE Superdome Flex is a breakthrough server delivering optimal performance, seamless scalability, and extreme reliability for environments of all sizes. Featuring a unique, modular architecture, HPE Superdome Flex equips you for growth, but without over provisioning, providing optimum cost efficiency. Available in appliance and SAP HANA tailored data center integration (TDI) deployments, and coupled with expert HPE Pointnext services to include optional HPE GreenLake Flex Capacity for cloud economics and agility, HPE Superdome Flex helps you transform to a data-driven enterprise.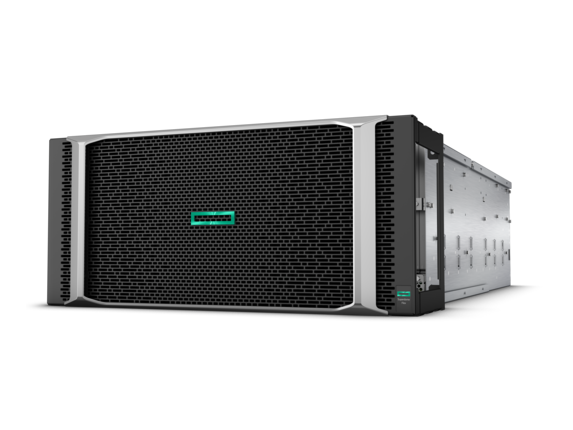 Are you struggling to keep up with the increasing demands on your mission-critical data environment? The HPE Superdome Flex server is a compute breakthrough to power critical applications, accelerate data analytics and tackle HPC and AI workloads holistically. It delivers an unmatched combination of flexibility, performance and reliability for critical environments of any size. Its unique modular architecture and unparalleled scale allows you to start small and grow at your own pace. Leveraging its in-memory design and groundbreaking performance, you can process and analyze the growing amount of data moving through your business at extreme speed. With superior reliability, availability, serviceability (RAS) and end-to-end security, the HPE Superdome Flex Server safeguards your vital workloads. The HPE Pointnext Services portfolio, partner ecosystem, and HPE´s mission-critical expertise complement the platform value to ensure your move to HPE Superdome Flex is a success.
With industry leading performance density, the HPE Apollo f8000 Rack holds up to 144 HPE ProLiant Servers with plenty of CPU, accelerator, memory and networking options in a standard rack footprint.
The HPE Apollo f8000 Rack powers HPC workloads with 3-phase high voltage AC, single stage power rectification and high voltage DC distribution. Smart sensors automatically track and dynamically adjust system components for optimum efficiency.

Water coming into the rack is distributed through manifolds that split out to thermal bus bars for heat transfer from the dry disconnect server trays. Water going out of the rack features isolation valves and is aggregated for energy recycling.

HPE Apollo 8000 System Manager provides real time data from hundreds of smart sensors and environmental controls, server data available with HPE Integrated Lights-Out, HPE Advanced Power Management, system monitoring, management and optimization.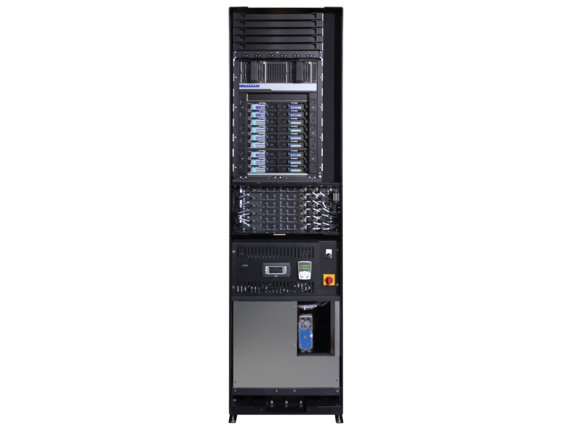 The HPE Apollo 8000 Intelligent Cooling Distribution Unit (iCDU) Rack provides 320 kW of efficient and resilient cooling using the lower half of a standard rack footprint. The iCDU connects to a standard 2.5-inch facility water pipe and cools up to four HPE Apollo f8000 racks.

The iCDU serves as a heat exchanger between the primary facilities and the secondary IT cooling. It isolates the secondary IT cooling loop for consistent water quality, containment, pressure and flow. The secondary loop remains at sub-atmospheric temperatures and the water flowing from redundant iCDUs to HPE Apollo f8000 racks is pumped under vacuum keeping water in place, for operational resiliency and serviceability.
Smart sensors automatically track thermal activity, dynamically adjusting system components to enhance system cooling for optimum efficiency.

The iCDU comes with a modular plumbing kit with quick disconnect 2.5 inch stainless connectors and flexible hoses for fast and easy deployment.
Optimize rack scale power and increase efficiency with the HPE Apollo Power Shelf. This 1.5U shelf supplies 14.4 kW or 15.9 kW of power supporting 1-3 HPE Apollo a6000 Chassis depending on power load. Choose from single or 3-phase AC input for 12 x 12V DC cables from the HPE Apollo Power Shelf to the chassis.

Each HPE Apollo Power Shelf can hold up to 6 power supplies: 2650W Platinum hot-plug (15.9 kW non-redundant) or 2400W Platinum hot-plug (14.4 kW non-redundant). Choose from N, N+1, and N+N redundancy configurations to meet your workload needs.

HPE Advanced Power Management simplifies rack, chassis, server and component-level power monitoring and management, so you can get both the best performance and the highest level of efficiency.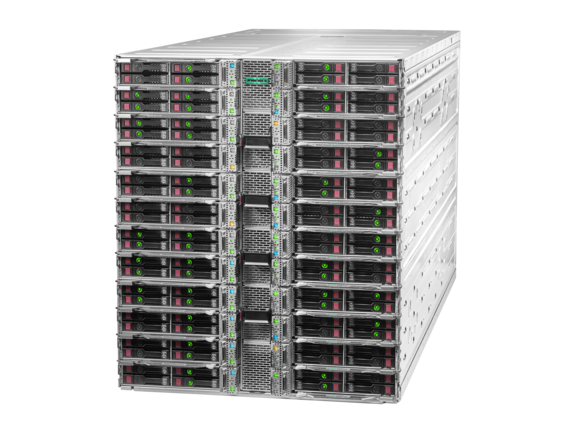 The HPE Apollo a6000 Chassis provides power, cooling, and I/O infrastructure to support HPE ProLiant XL Servers and options today and for years to come. This 5U chassis holds up to 10 server trays vertically and fits in a standard rack. The Innovation Zone in the back of the chassis holds up to 10 I/O modules, with dual HPE FlexibleLOMs supporting 1GbE or 10GbE. Power is delivered through an external 1.5U power shelf (14.4 kW or 15.9 kW) supporting up to 6 chassis depending on power load. Choose from single or 3-phase AC input, with 12 x 12V DC cables from the power shelf to the chassis. An HPE Advanced Power Management module helps optimize rack, chassis, and server power insight and management.
Are you looking for a general-purpose 2P server node for your HPE Apollo 2000 Gen10 system to deploy for traditional enterprise workloads such as large cloud and web services? The HPE ProLiant XL170r Gen10 server deployed in the HPE Apollo 2000 Gen10 system delivers twice the density of traditional rack mount systems [1] and firmware-level server security with a flexible scale-out architecture for your high-performance computing (HPC) workloads. Each server node can be serviced individually without affecting the operation of other nodes sharing the same chassis to provide increased server uptime. Each server harnesses the performance of either 2666 MT/s or 2933 MT/s HPE DDR4 SmartMemory (16 DIMM slots per node) and dual Intel® Xeon® processor Scalable family in a very efficient solution that shares both power and cooling infrastructure. Flexible storage options can support four small form factor (SFF), or three large form factor (LFF) disk drives or four NVMe solid state drives (SSDs).
Added to Your Shopping Cart
Product Availability by Store Location
Max 4 items can be added for comparison.