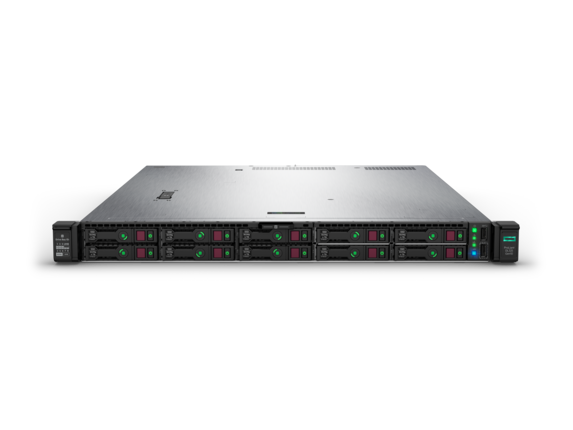 Do you need a dense platform with built-in security and flexibility that addresses key applications such as virtualization and software-defined storage (SDS)?

With the HPE ProLiant DL325 Gen10 server, Hewlett Packard Enterprise is extending the worlds' most secure industry standard servers [1] product families. This is a secure and versatile single socket (1P) 1U AMD EPYC™ based platform which offers an exceptional balance of processor, memory and I/O for virtualization and data intensive workloads. With up to 32 cores, up to 16 DIMMs, 2 TB memory capacity and support for up to 10 NVMe drives, this server delivers 2P performance with 1P economics.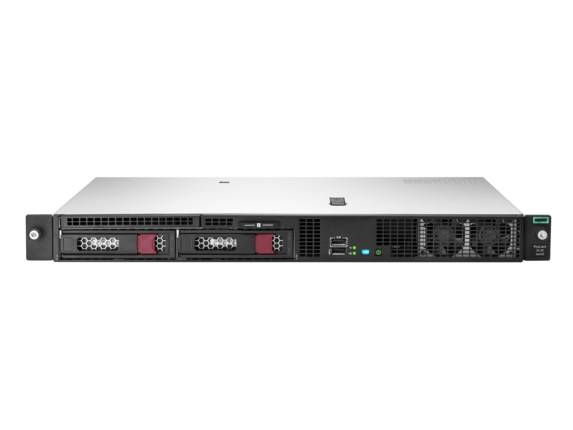 Are you looking for a compact 1U server that supports workloads in a variety of environments? HPE ProLiant DL20 Gen10 server delivers a compact and versatile server at an affordable price. Deploy the portable form factor in small, remote or branch offices, as a compact yet powerful point of sale platform in transport, retail and hospitality environments, or as a flexible configuration for customization in space constrained environments of OEM, military and government customers. HPE ProLiant DL20 Gen10 server blends performance, reliability and manageability. This 1P 1U server powered by Intel® Pentium®, Intel® Core™ i3 or Intel® Xeon® E processors provides unique enterprise-class capabilities at a great value—making it an ideal rack server platform for growing businesses, enterprises, and service providers. Outstanding configuration flexibility caters to a variety of business requirements and a range of HPE Qualified Options to fit most needs—helping customers improve their workloads.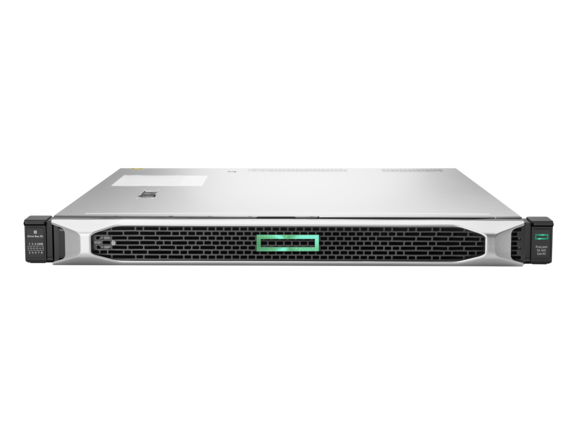 Are you searching for a dense server with exceptional value to run on-premises and hybrid cloud solutions?

The secure 2P 1U HPE ProLiant DL160 Gen10 server delivers the right balance of performance, storage, reliability, manageability and efficiency in a dense and compact chassis, to meet the needs of growing businesses of a diverse set of customers – from SMB to service providers running wide range of workloads at a compelling price point.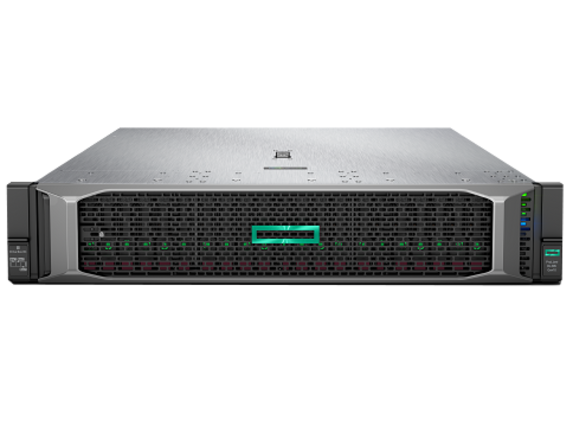 Do you need a platform purpose-built to address your High Performance Computing, virtualized, and memory-centric workloads? Try something EPYC™. Hewlett Packard Enterprise is extending the worlds' most secure industry standard servers [1] to include the HPE ProLiant DL385 Gen10 server, utilizing the AMD EPYC 7000 Series processors. This platform has been designed with the security you need and the flexibility you require to accommodate demanding enterprise workloads. With up to 64 cores, up to 32 DIMMs, or 4 TB memory capacity and support for up to 24 NVMe drives, the HPE ProLiant DL385 Gen10 server delivers a low cost virtual machine (VM) with unprecedented security.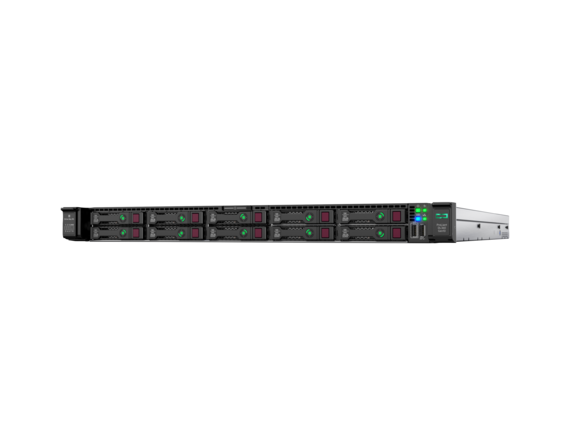 Does your data center need a secure, performance driven dense server that you can confidently deploy for virtualization, database, or high-performance computing?

The HPE ProLiant DL360 Gen10 server delivers security, agility and flexibility without compromise. It supports the Intel® Xeon® Scalable processor with up to a 60% performance gain [1] and 27% increase in cores [2], along with 2933 MT/s HPE DDR4 SmartMemory supporting up to 3.0 TB [2] with an increase in performance of up to 82% [3]. With the added performance that HPE Persistent Memory [6], HPE NVDIMMs [7] and 10 NVMe bring, the HPE ProLiant DL360 Gen10 means business. Deploy, update, monitor and maintain with ease by automating essential server life cycle management tasks with HPE OneView and HPE Integrated Lights Out 5 (iLO 5). Deploy this 2P secure platform for diverse workloads in space constrained environments.
What is your server bottleneck...storage, compute, expansion?

The HPE ProLiant DL380 Gen10 server delivers the latest in security, performance and expandability, backed by a comprehensive warranty. Standardize on the industry's most trusted compute platform. The HPE ProLiant DL380 Gen10 server is securely designed to reduce costs and complexity, featuring the First and Second Generation Intel® Xeon® Processor Scalable Family with up to a 60% performance gain [1] and 27% increase in cores [2], plus the HPE 2933 MT/s DDR4 SmartMemory supporting 3.0 TB. It supports 12 Gb/s SAS, and up to 20 NVMe drive plus a broad range of compute options. HPE Persistent Memory offers unprecedented levels of performance for databases and analytic workloads. Run everything from the most basic to mission-critical applications and deploy with confidence.
Added to Your Shopping Cart
Product Availability by Store Location
Max 4 items can be added for comparison.