HPE Superdome Flex Server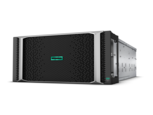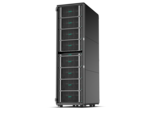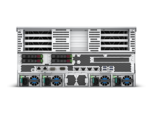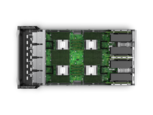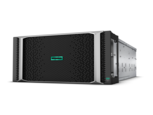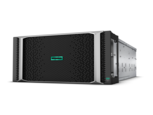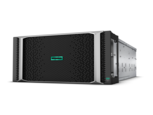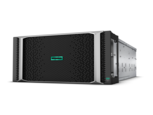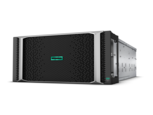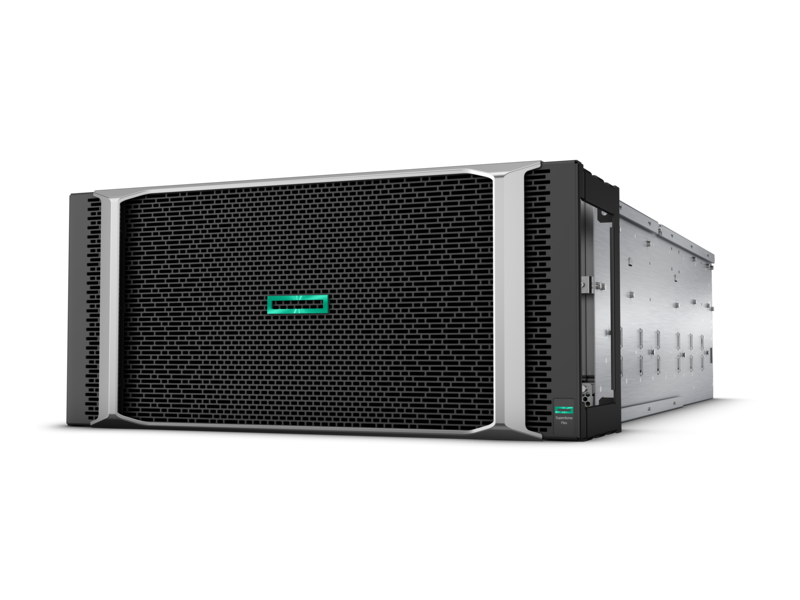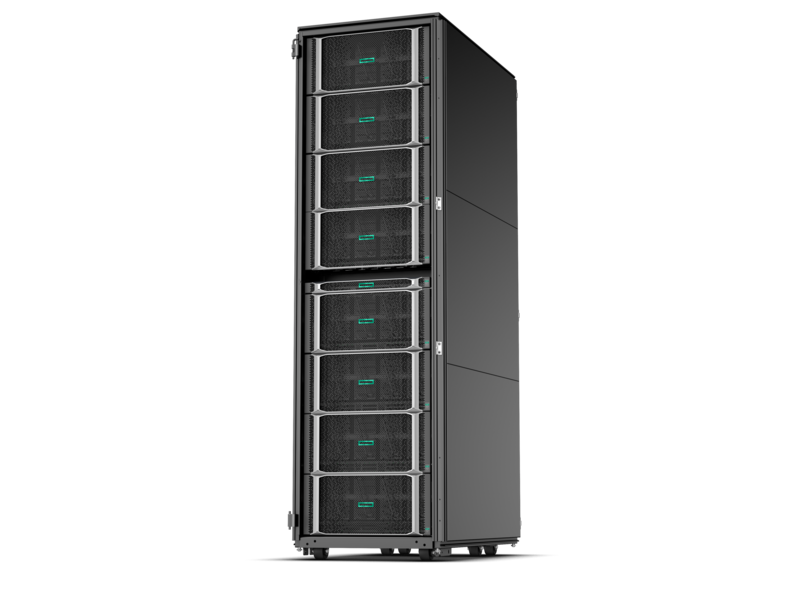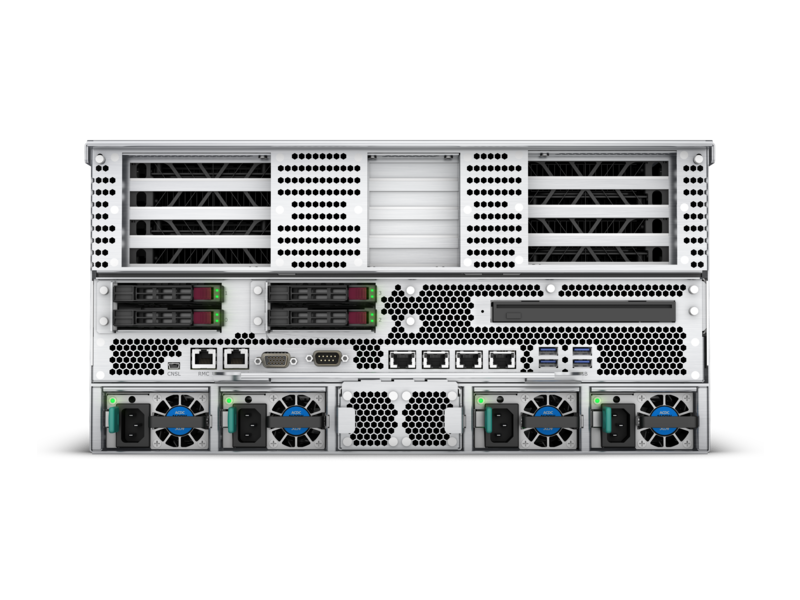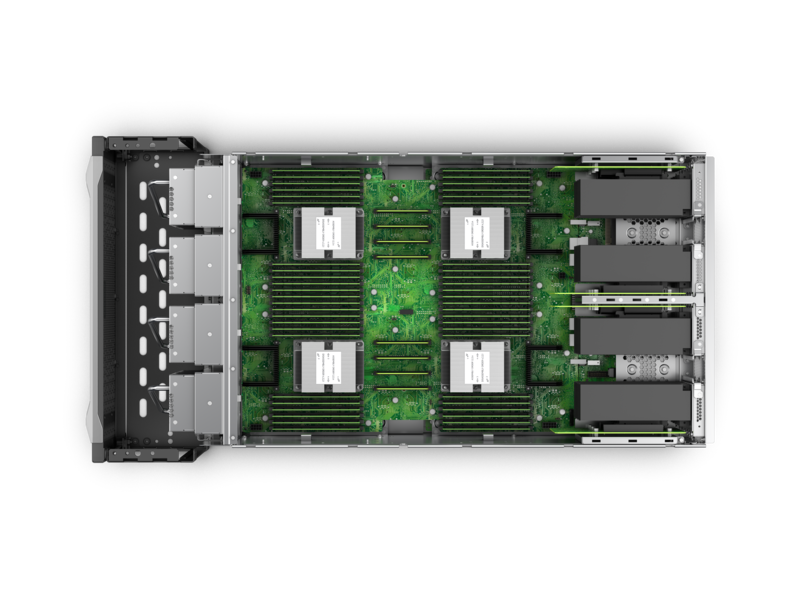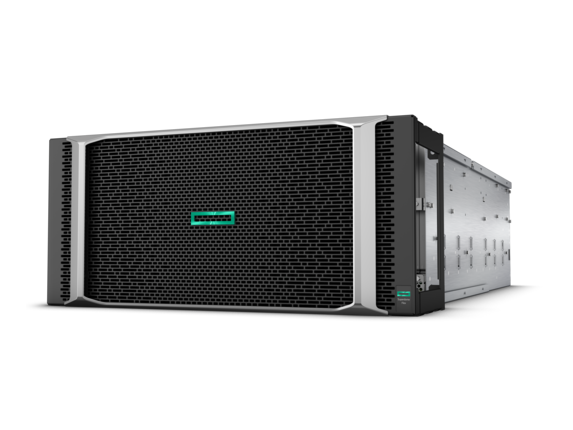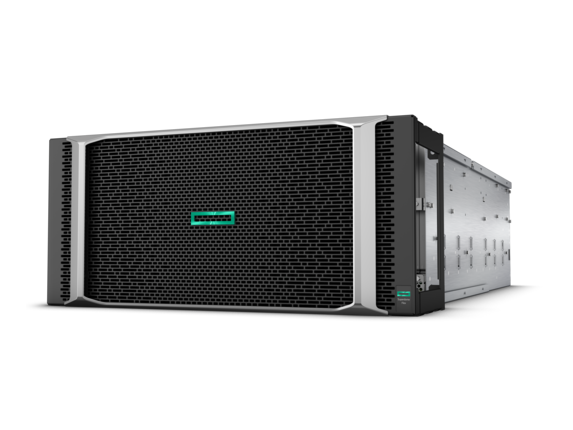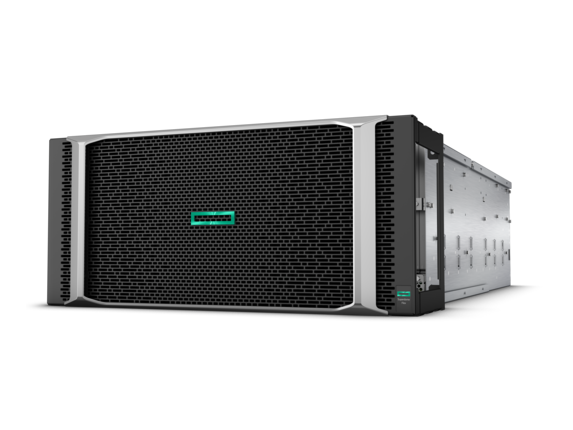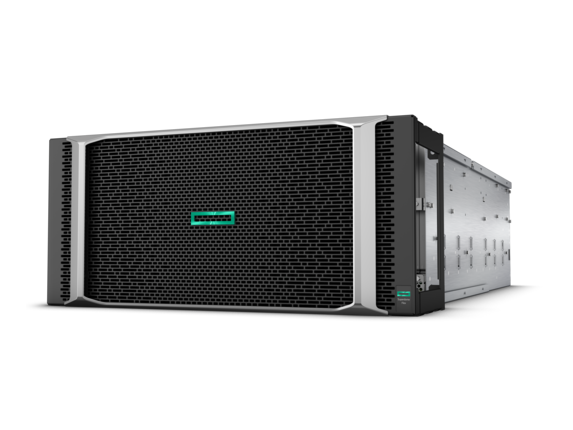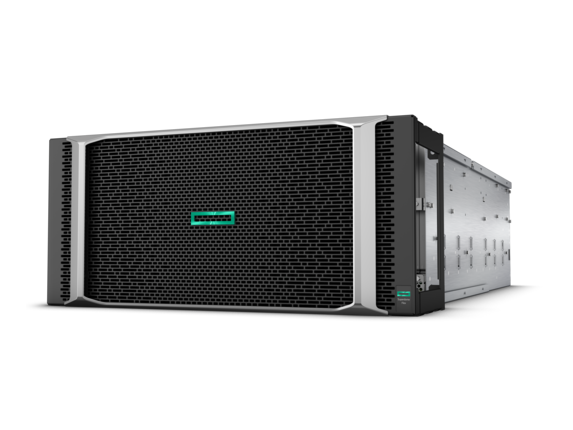 HPE Superdome Flex Server
Are you struggling to keep up with the increasing demands on your mission-critical data environment? The HPE Superdome Flex server is a compute breakthrough to power critical applications, accelerate data analytics and tackle HPC and AI workloads holistically. It delivers an unmatched combination of flexibility, performance and reliability for critical environments of any size. Its unique modular architecture and unparalleled scale allows you to start small and grow at your own pace. Leveraging its in-memory design and groundbreaking performance, you can process and analyze the growing amount of data moving through your business at extreme speed. With superior reliability, availability, serviceability (RAS) and end-to-end security, the HPE Superdome Flex Server safeguards your vital workloads. The HPE Pointnext Services portfolio, partner ecosystem, and HPE´s mission-critical expertise complement the platform value to ensure your move to HPE Superdome Flex is a success.
More Information
Introducing new drive options including new Read Intensive SSDs, and new HDD Bundles.
Four new Read Intensive SSDs for affordable flash storage, 960 GB and 1.92 TB SAS RI SFF and LFF SSDs.
New HDD bundles consisting of 6 individual drives of either 7.2K MidLine drives, 10K or 15K SAS hard drives.
New 14 TB LFF HDD and 6 pack bundle.
Utilizes new Intel® Xeon® Scalable processors with choice of Gold or Platinum
Features new, faster DDR4 memory technology
Supports HPE Persistent Memory, available in 128, 256, and 512 GB capacities and featuring Intel® OptaneTM DC Persistent Memory
Offers choice of high performance DRAM only, or a combination of DRAM and HPE Persistent Memory, to meet individual workload requirements
Delivers enhanced management, reliability and security ecosystem
Provides new 128 GB DDR4 DIMMs and refreshed SSDs and NVMe
Accelerates Applications Affordably
The HPE MSA 2050 SAN Storage performs at 200,000 IOPS delivering affordable application acceleration for small to medium-sized businesses both local and remote.
Flexible base model delivers 2X more performance than the previous generation HPE MSA 2040 SAN Storage for the same price.
Advanced Data Services With No Experience Required
The HPE MSA 2050 SAN Storage is easy to install, easy to use, easy to maintain, no previous storage expertise required.
Automated tiering dynamically responds to workload changes, so you don't have to.
Keep your Business Running with Expanded Data Protection Features
The HPE MSA 2050 SAN Storage delivers updated virtualized snapshot technology making data protection and instant recovery a snap.
Remote replication with Fibre Channel (FC) and iSCSI supports an affordable disaster recovery solution.
Encrypted SSDs and HDDs for a data secure hybrid flash array.
Grow Flexibly Now and Into the Future
The HPE MSA 2050 SAN Storage supports data-in-place upgrades protecting drive investments and reduces data migrations.
Start small and scale as needed with any combination of SSDs, enterprise or midline SAS HDDs.
Keep Pace with the Evolving Demands on Your Critical Data Environments
HPE Superdome Flex server utilizes a unique modular architecture that scales flexibly and seamlessly from 4- to 32-sockets in a single-system. Grow at your own pace, in 4-socket increments, avoiding the need to over-provision. With up to 32 sockets/896 cores, you have plenty of headroom to scale.
Leverage a cost-efficient entry point for mission-critical workloads at 4 sockets, and the ability to scale up to 32 sockets with choice of either economical Gold or high-end Platinum Intel Xeon Scalable processors.
Meet your in-memory computing demands with a platform that delivers from 768 GB up to 48 TB of shared memory. You can choose high performance DRAM only, or a combination of DRAM and HPE Persistent Memory, depending on your workload requirements.
Benefit from unbounded I/O with support for up to 128 PCIe standup cards.
Simplify your hybrid IT environment with choice of management including open Redfish software ecosystem, OpenStack and HPE OneView monitoring.
Process and Analyze Your Ever-Growing Data at Extreme Speed
HPE Superdome Flex server provides the compute power needed for the most demanding workloads delivering groundbreaking performance at any scale. [1]
Achieve the performance levels required by critical applications with ultra-low latency and high bandwidth technology.
Leverage innovative in-memory design and unmatched shared memory capacity of up to 48 TB in a single platform.
Designed for the future based on Memory-Driven Computing design principles to boost analytics performance.
Safeguard Your Mission-critical Workloads
The HPE Superdome Flex Server delivers the highest service levels on industry standards with extreme and proven RAS capabilities not available on other x86 platforms [2]
Contain errors at the firmware level, including memory errors, before any interruption can occur at the Operating System layer with HPE's "Firmware First" approach.
Reduce human error with best-in-class predictive fault handling Error Analysis Engine, which predicts hardware faults and initiates self-repair without operator assistance.
Isolate workloads and/or consolidate multiple workloads onto a single managed complex with HPE´s unique x86 hard partitioning (HPE nPars). Service individual partitions and/or reconfigure while other partitions continue to run undisturbed.
Deliver business continuity for Linux® workloads with HPE Serviceguard for Linux (SGLX) high availability and disaster recovery clustering solution. It protects from a multitude of infrastructure and application faults across physical or virtual environments over any distance.
[1] Source: IDC WW Quarterly Enterprise Storage Systems Tracker, 4Q16, based on vendor revenues.
[2] Performance based on comparison of HPE MSA 2040 SAN Storage to the HPE MSA 2050 SAN Storage systems using 16 Gb Fibre Channel 'Virtual' storage, Mixed Use SSDs, RAID 1, 8K Random Reads and Writes. IOPS: MSA 2050 Random Reads 220,600 MSA 2040 Random Reads 96,000 Improvement: 2.3x MSA 2050 Random Writes 102,800 MSA 2040 Random Writes 40,500 Improvement: 2.5x
[1] HPE Superdome Flex holds several performance benchmark records. See this blog for further details: https://community.hpe.com/t5/Servers-The-Right-Compute/Defying-the-law-of-diminishing-returns-HPE-Superdome-Flex/ba-p/7012970
[2] For a detailed list of RAS capabilities on the HPE Superdome Flex, refer to this Technical Whitepaper: https://h20195.www2.hpe.com/v2/getdocument.aspx?docname=a00036491enw
Intel and Intel Xeon are trademarks of Intel Corporation in the U.S. and other countries. SAP HANA is a trademark or registered trademark of SAP SE in Germany and in several other countries. Linux is the registered trademark of Linus Torvalds in the U.S. and other countries. All other third-party trademark(s) is/are property of their respective owner(s).