High Performance Computing and AI Software
High Performance Computing and AI Software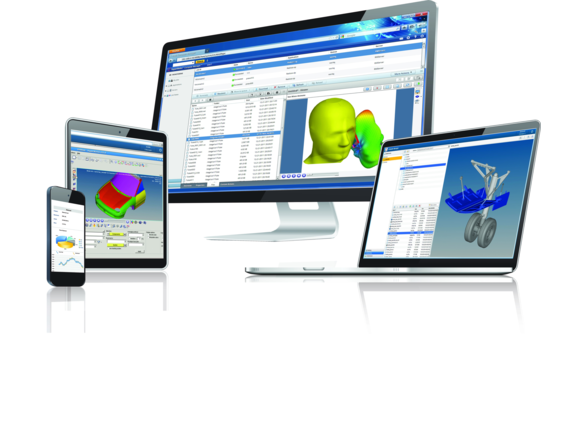 Altair PBS Professional™ offers comprehensive workload management for high-performance computing and cloud environments. The workload management suite allows HPC users to simplify their environment while optimizing system utilization, boosting application performance, and improving ROI on hardware and software investments. PBS Professional is the preferred solution for many of the largest, most complex clusters and supercomputers—and is the choice for smaller organizations needing HPC solutions that are easy to adopt and use.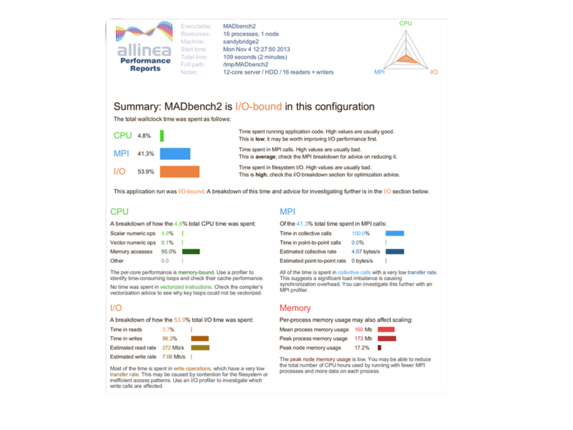 Arm high performance computing tools are market-leading solutions for software development, debugging, profiling and application performance analysis on any HPC platform. With Arm software, you can build reliable and optimized code faster and cut development and run times.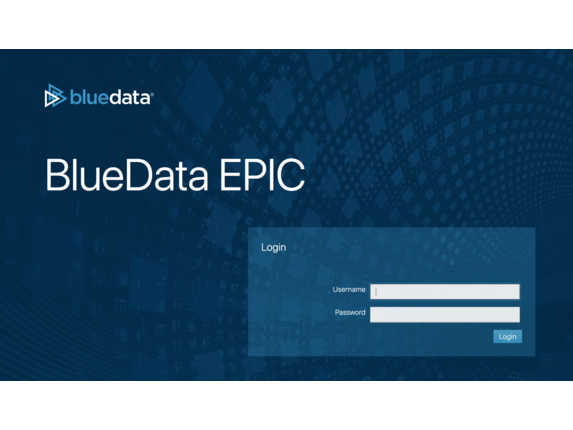 Are your on-premises deployments of distributed AI and Analytics applications complex and time-consuming?

Does it take weeks or even months for large-scale enterprise implementation with bare-metal infrastructure? BlueData EPIC (Elastic Private Instant Clusters) software platform gives you the ability to quickly, easily, and cost-effectively deploy applications, regardless of the infrastructure, in self-service, elastic, automated, and secure environments. This software can create distributed AI, Machine Learning (ML), and Big Data Analytics environments in minutes rather than months, whether on-premises, in multiple public clouds, or in a hybrid model, allowing you to quickly respond to dynamic business requirements in a variety of use cases. BlueData EPIC software offers flexibility and agility within a seamless infrastructure that is invisible to your end user community of data scientists, analysts, and developers.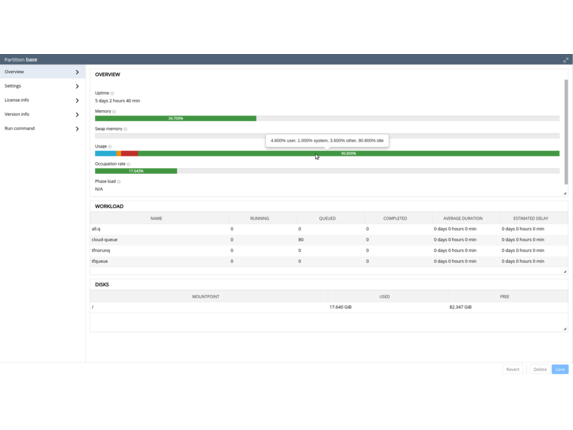 Software from Bright Computing automates the process of building and managing Linux clusters in your data center and in the cloud.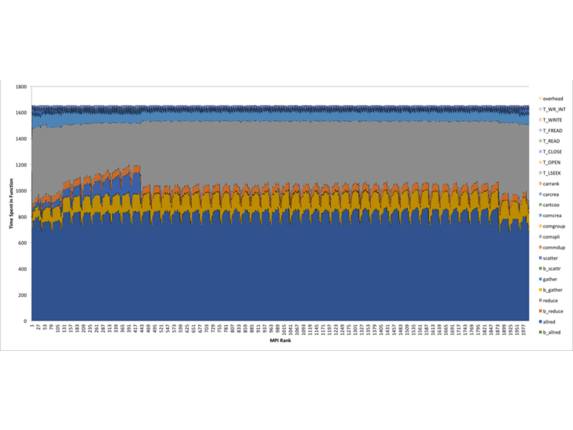 HPE Message Passing Interface (MPI) is an MPI development environment designed to enable the development and optimization of high performance computing (HPC) applications. It leverages optimized software libraries, runtime tools, and a scalable development environment to help customers tune and accelerate compute-intensive applications running on any HPE Linux-based cluster.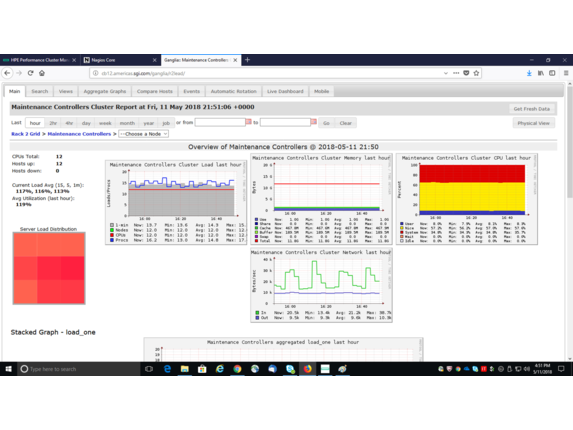 HPE Performance Cluster Manager is a fully integrated system management solution offering all the functionalities you need to manage your Linux®-based high performance computing (HPC) clusters all day, everyday. The software provides system setup, hardware monitoring and management, image management and software updates as well as power management for systems of any scale - up to 100,000 nodes. The HPE Performance Cluster Manager reduces the time and resources spent administering HPC systems - lowering total cost of ownership, increasing productivity and providing a better return on your hardware investments.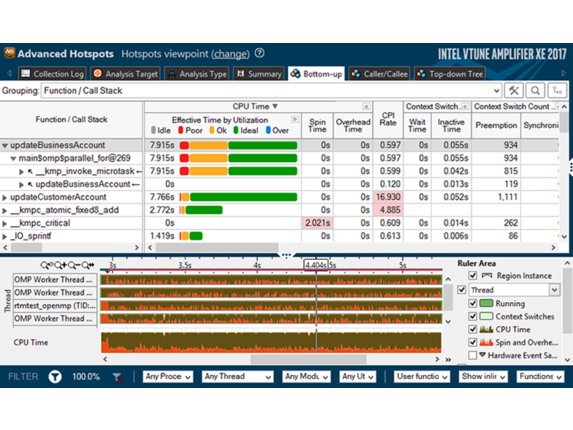 Do you need a development toolset that speeds code execution for high performance computing (HPC)? Intel Parallel Studio XE is a development suite that boosts application performance by taking advantage of the ever-increasing processor core count and vector register width available in Intel® Xeon® processors, Intel Xeon Phi processors and coprocessors, and other compatible processors. Intel Parallel Studio XE simplifies the design, development, debugging and tuning of parallel code while boosting application performance. The suite of software enables software engineers from high performance compute (HPC), machine learning, and data analysis applications to productively increase performance on hardware. The Intel Parallel Studio XE tools integrate into your development environment, allowing you to leverage existing code.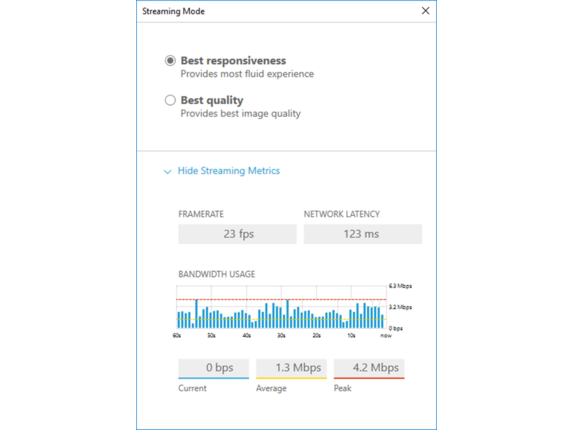 Do you need to increase high performance compute (HPC) usability and effectiveness across your entire organization? NICE Desktop Cloud Visualization and NICE EnginFrame software are aimed at company-wide management and optimization of computing and visualization resources. The solutions can be purchased from HPE individually or together.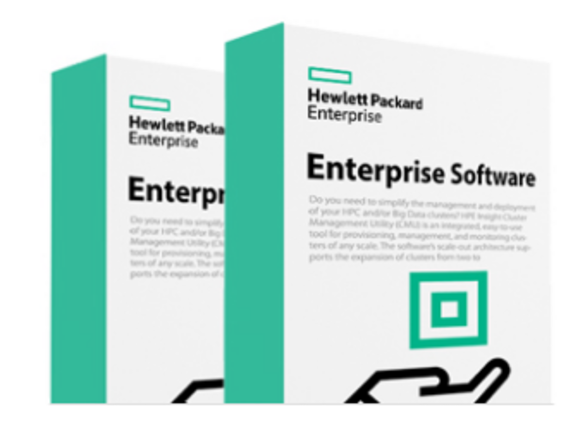 Are you looking for a one-stop solution for your Red Hat® environment? Red Hat Enterprise Linux from HPE offers enterprise class support for your Linux® environment providing outstanding technical expertise with fast answers and problem resolution. And you have the flexibility to tailor your solution to your individual needs with the freedom of choosing from the entire portfolio of certified and supported HPE ProLiant Servers and Storage.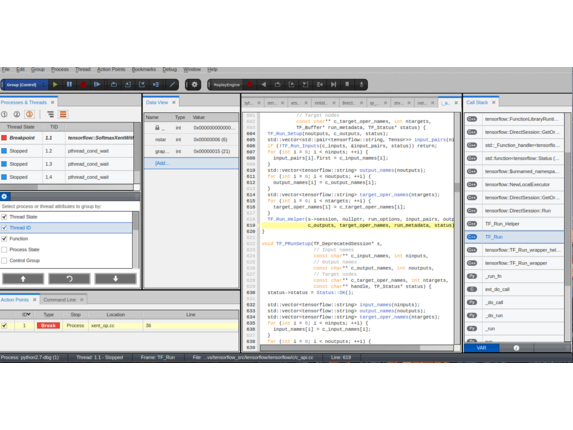 Are you looking for a suite of tools, development platforms, and components to help your team produce better code? The Rogue Wave TotalView Software development tool simplifies all aspects of the high performance computing (HPC) development lifecycle and reduces overall release times. The solution addresses the growing complexity of building great software and accelerates the value gained from code across the enterprise. It assists developers to quickly build applications for strategic software initiatives. With Rogue Wave TotalView Software, customers improve software quality and code integrity, while shortening development cycle times.
Added to Your Shopping Cart
Product Availability by Store Location
Max 4 items can be added for comparison.