Infrastructure Management Software
Infrastructure Management Software
Are you a HPE OneView or HPE iLO Amplifier Pack customer who needs to update your server?

The Smart Update Tools (SUT) are a SUM extension that enables HPE OneView and HPE iLO Amplifier Pack to stage, schedule and apply updates automatically to reduce IT operations.

SUT is an operating system (OS) utility that provides the ability to perform online firmware and/or driver updates via the HPE iLO management network without the need for OS credentials.

SUT supports Windows®, Linux® (Red Hat® and SUSE®), and VMware ESXi™.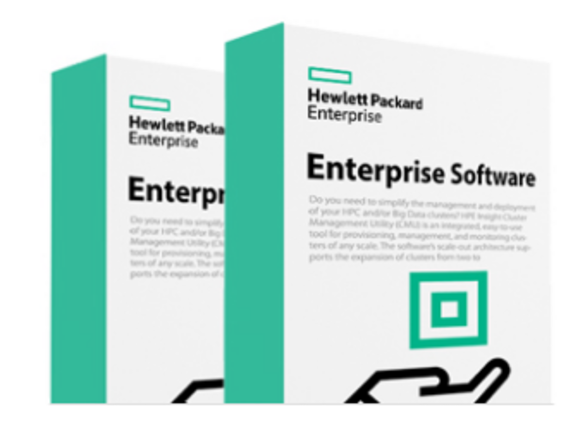 Tired of configuring each Virtual Connect module over and over?

HPE Virtual Connect Enterprise Manager centralizes connection management and workload mobility for HPE Blade Servers that use Virtual Connect to access LANs, SANs and converged network infrastructures. It increases productivity and reduces operating costs by allowing data centers to respond faster to workload and configuration changes.

Built on the Virtual Connect architecture, it provides a central console to administer network address assignments, perform group-based configuration management, and rapidly deploy and move server connections for 250 Virtual Connect domains (up to 1,000 BladeSystem enclosures and 16,000 blade servers).

Virtual Connect and Virtual Connect Enterprise Manager create a change-ready infrastructure allowing system administrators to add, replace and recover servers across the data center in minutes without impacting network configurations or availability.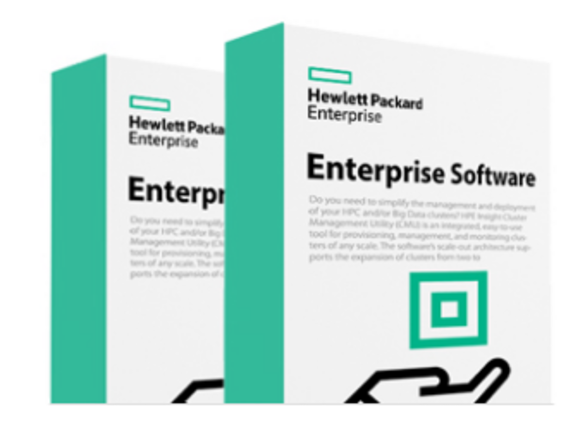 Need to update your ProLiant servers with the latest drivers and firmware? The HPE ProLiant Updates Catalog for Microsoft System Center enables IT administrators to use System Center Configuration Manager (SCCM) and System Center Virtual Machine Manager (SCVMM) to automatically manage and distribute HPE ProLiant server software and firmware from the HPE Service Pack for ProLiant (SPP).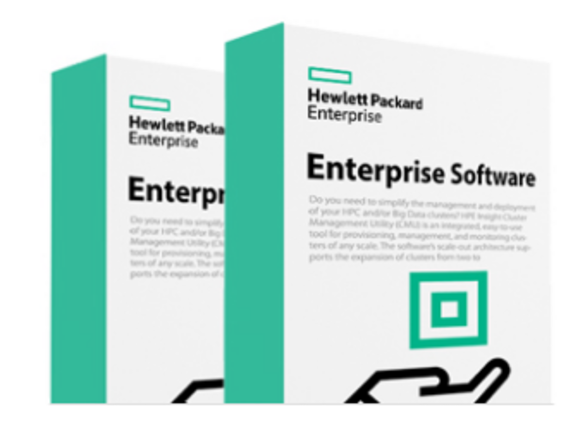 The Insight Integration for HPE Operations Manager for Windows (HPOM for Windows), revision 3.0, integrates hardware management data and event notifications for HPE Servers, HPE Storage, and HPE client systems into the OMW console.

The HPE SIM Integration provides a smart link between HPE SIM, Insight Management (IM) Agents, and HPE Operations Manager for Windows. The HPE SIM Integration implements features for event forwarding and event acknowledgement from HPE SIM to HPOM. The HPE SIM Integration can be installed in environments with multiple HPE SIM management servers and IM Agent nodes.

Additional in-depth data for individual and groups of HPE servers is available through integrated links and application launches to the HPE Systems Management Homepage and HPE Systems Insight Manager.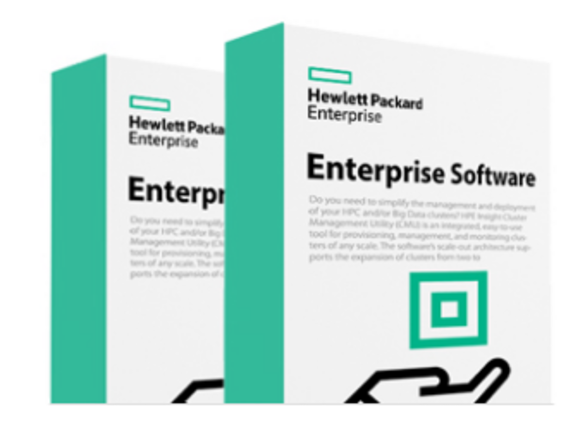 Do you need help increasing your system uptime and health? One of the easiest, simplest, least expensive solutions is HPE Systems Insight Manager (HPE SIM). It allows you to manage your hardware across a wide variety of Hewlett Packard Enterprise servers, including the HPE ProLiant Gen10 Servers and HPE ProLiant Gen9 Servers, as well as storage and networking products. With HPE SIM you can manage your contracts and warranties and automate remote support via HPE Insight Remote Support. HPE SIM allows you to monitor the health of your HPE ProLiant Servers and HPE Integrity Servers, and also provides you with basic support for non-Hewlett Packard Enterprise servers with software discovery. When you integrate HPE SIM with HPE Insight Control and HPE Matrix Operating Environment, you can proactively manage your physical and virtual server health, deploy servers quickly, decrease power consumption, and improve your infrastructure with capacity planning.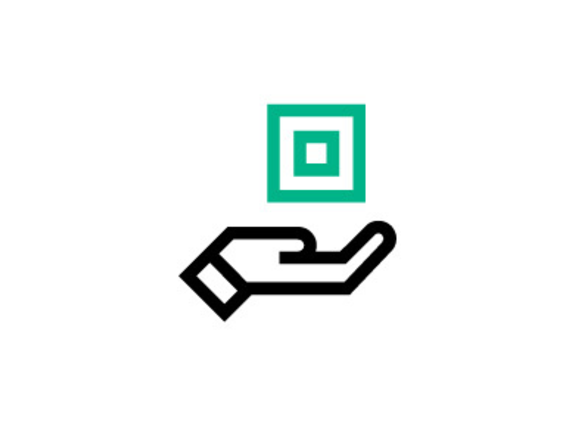 Are you spending too much time and money on server updates? The Service Pack for ProLiant (SPP) and Smart Update Manager (SUM) combine to create the Hewlett Packard Enterprise Smart Update Technology to solve the problem of time-consuming, expensive, and error-prone updates. The SPP is an comprehensive collection of firmware, drivers, and system software tested together as a single solution stack used for updating your HPE ProLiant servers, HPE Synergy, and HPE BladeSystem infrastructures. The SPP Custom Download allows you to reduce the size of the SPP by excluding firmware and drivers for operating systems and server models that are not needed. Select the SPP Custom Download to begin creating your custom service pack update. With the SPP, Hewlett Packard Enterprise tests the firmware, driver, and system software updates, so you don't have to. Together the SPP and SUM perform online updates 3X faster with 93% less downtime. [1]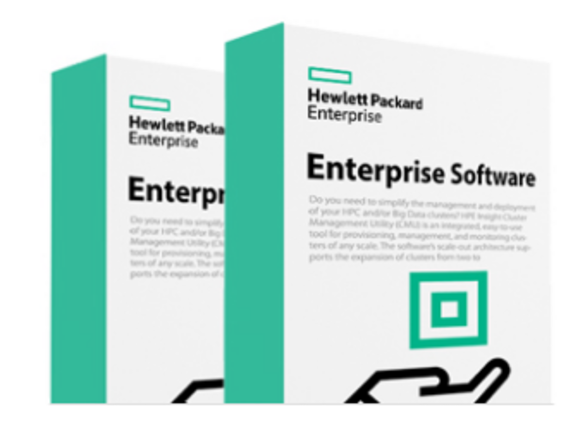 Are you struggling to manage your Edge devices in a way that you are accustomed to in a data center environment? The HPE Edgeline Infrastructure Manager Software (EIM) makes it simple to deploy and manage HPE Edgeline systems in any location. It allows administrators to aggregate the management of their Edgeline systems under a single application over wired and wireless interface (WiFi, LTE and such). The HPE Edgeline Infrastructure Manager easily conveys both routine and critical metrics in an easy-to-read graphical interface. It supports discovery, provisioning, and updating at scale to manage firmware, option settings, and networking parameters. Designed with standards-based API, HPE Edgeline Infrastructure Manager Software is an industry-leading Edgeline tool that is ideal for administrators who need to closely manage their servers and Edge systems both inside and outside the data center environment.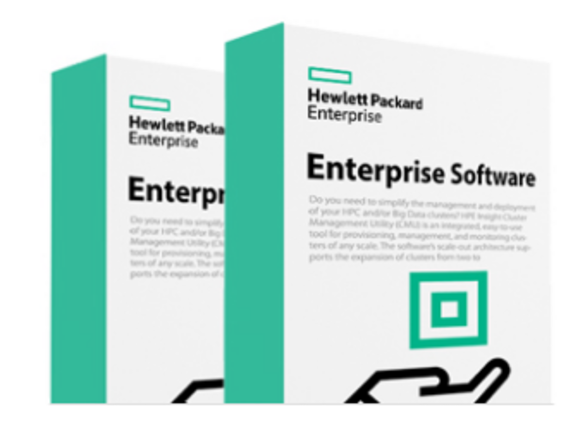 The HPE Insight Integration for CA Network and System Manager simplifies systems management by integrating the discovery and management of HPE ProLiant, AlphaServer, and Integrity servers into the Unicenter Network and Systems Management (NSM r11) application.

The HPE Insight Integration is a scalable solution that works directly with native Unicenter applications, including WorldView, Enterprise Console, and the Unicenter Agent Technology to monitor HPE servers, clients, and storage that use Unicenter as the primary management console. With the Insight Integration, you can manage events for HPE hardware and other enterprise resources from a common Unicenter interface.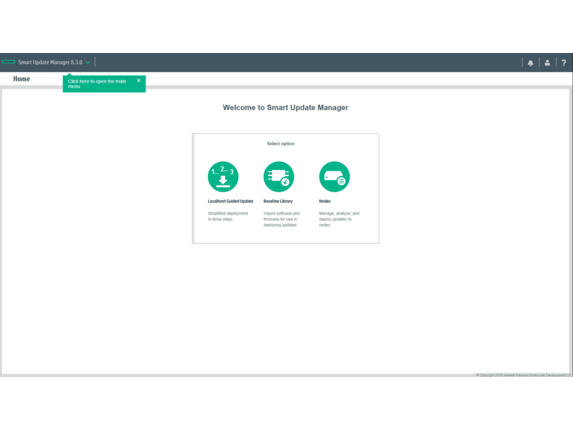 Are you spending too much time and money on server updates?

Smart Update Manager (SUM) and the Service Pack for ProLiant (SPP) combine to create the Hewlett Packard Enterprise Smart Update Technology to solve the problem of time-consuming, expensive, and error-prone updates.

SUM is an innovative tool for keeping the firmware, drivers, and system software of HPE ProLiant, HPE Synergy, HPE BladeSystem and HPE Moonshot infrastructures and associated options up to date and secure.

SUM discovers the installed hardware and the current versions of firmware, drivers, and system software, provides an update recommendation, and
applies the updates in an efficient order to reduce impact on operations.

SUM provides a variety of interfaces for applying updates, so you can pick the interface that meets your needs. Update the servers while they are offline or online, locally or remotely via web browser, or interactively or automatically.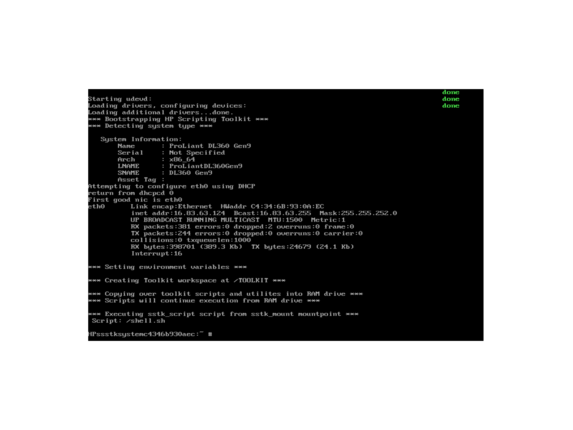 The Scripting Toolkit (STK) for Windows and Linux provide flexible scripting to automate steps in HPE ProLiant server configurations to scale high volumes of server deployments rapidly and cut deployment time substantially. The STK includes a modular set of utilities and documentation that describe how to apply the scripting tools for an automated deployment process.

It delivers hands-off, unattended installation for high volume HPE ProLiant server deployments and is integrated with other management tools such as Integrated Lights Out (iLO), BIOS and is based on Intelligent Provisioning. Its ""Rack and Go"" approach frees up scarce IT resources, delivers consistent server configurations across multiple servers, and integrates into popular methods for operating system deployment. Past versions were based on SmartStart, and were known as the SmartStart Scripting Toolkit.
Added to Your Shopping Cart
Product Availability by Store Location
Max 4 items can be added for comparison.