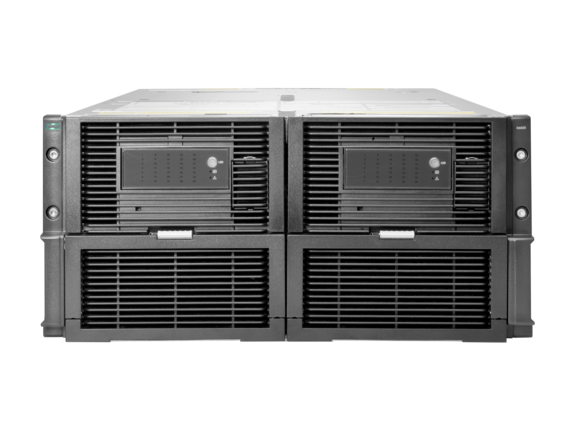 Finding it difficult to keep up with the growth in unstructured data? Looking for a cost-effective high capacity direct attach storage (DAS) option?

The HPE D6020 Disk Enclosure with 12 Gb/s SAS architecture extends and redefines DAS for ProLiant servers and BladeSystems, The D6020 Enclosure, designed for data-intensive environments, is a storage enclosure for dense, cost-effective external storage expansion for massive data capacity applications, at low $/GB. The D6020 Enclosure can be used not only as a standalone DAS enclosure, but can also be used for expansion in storage applications like Microsoft Storage Spaces, Lustre, Cloud backup, data protection or big data environments.

The zoned direct-attach capabilities of the D6020 Enclosure allows server administrators to build local storage on the fly according to their configuration requirements.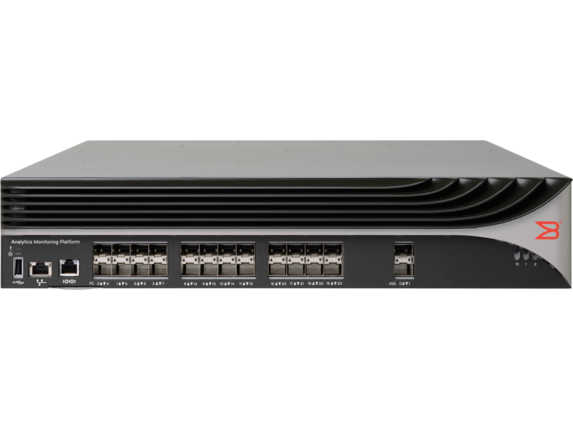 Are you facing unprecedented data growth, pressure to transform IT into an economic engine, and demands for actionable intelligence? Do you have tools that can provide real-time predictive, advanced, and operational analytics not available in legacy SAN platforms? The HPE Complete Brocade Analytics Monitoring Platform (AMP) provides advanced storage telemetry, including storage device I/O performance, latency, and other SCSI metrics, across the network. Leveraging Brocade Fabric Vision technology, this platform ensures non-stop operations, identifies potential points of congestion, and maximizes end-to-end application performance. It not only provides end-to-end visibility that was not available previously, but it also improves the ROI for storage infrastructures by providing in-depth, fabric-wide metric. Brocade AMP is available as part of HPE Complete program, for more information see the QuickSpecs.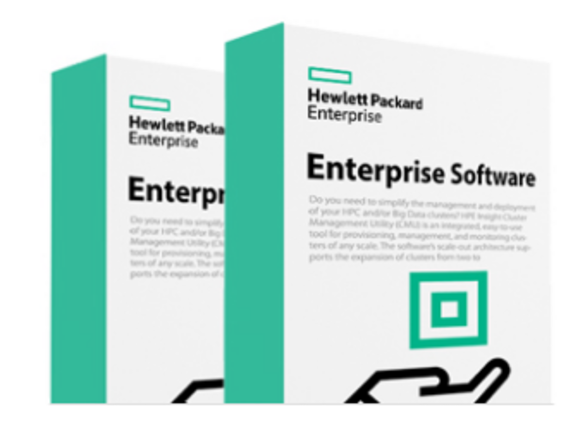 HPE Business Copy EVA Software, an array based application that utilizes a powerfully simple HPE Replication Solutions Manager (RSM) user interface, creates, manages and configures local replication on the full EVA product family to meet business continuity and regulatory requirements. Business Copy EVA shares an integrated management interface with HPE Continuous Access EVA Software. The RSM manages all local and remote replication features across the full EVA array storage family. The combination of the Business Copy EVA Software's unique Snapclone and Vsnap local replication technologies with an unparalleled easy to use RSM interface, businesses now can achieve new IT efficiencies. With the new Instant Restore capability enterprises can now quickly and easily restore a source volume if it should become corrupted. The flexible and cost effective license model offers a simple means to achieve growth without limits when business needs change.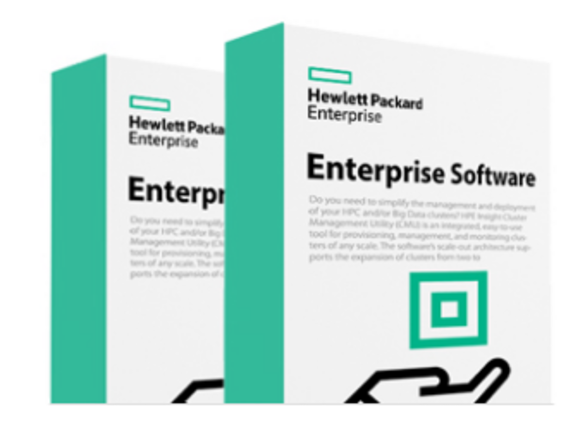 Developed and integrated into the open-source cloud platform, HPE OpenStack for 3PAR StoreServ and StoreVirtual Software provides simplified cloud management with all-inclusive enterprise class storage features in both Cinder (block) and Manila (file) OpenStack drivers. Efficiently and simply deploy and manage true convergence of block, file and object access with 3PAR StoreServ. With Tier 1 Storage and best-in-class service levels, 3PAR StoreServ delivers robust cloud performance. For agile and simple scale out storage, StoreVirtual VSA provides complete array functionality on top of Linux KVM/ESXi environments without external array hardware. Leverage your existing x86-based hardware and transform your internal or direct attached storage into fully featured share storage arrays.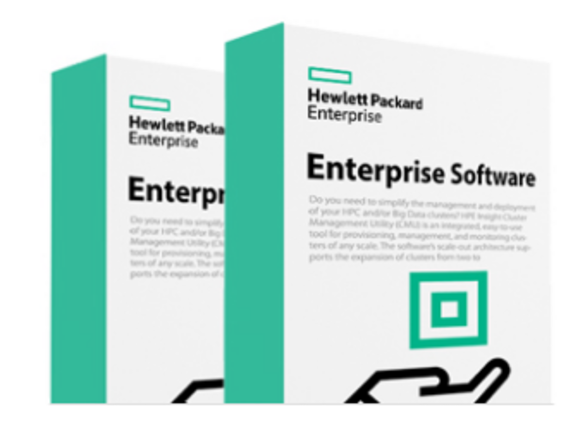 Are you wondering if the capacity in your Hewlett Packard Enterprise Storage array is running low or if your system's performance can continue to meet your applications' increasing demand? HPE StoreFront Remote is a Hewlett Packard Enterprise storage analytics platform designed to help you make better data center decisions. It complements the Hewlett Packard Enterprise on premises management solutions by providing insights and analytics into the storage infrastructure to help you plan better for growth, be proactive in identifying incorrect configurations and older versions of firmware and software. It also keeps you informed about the wellness status of your HPE Storage and in turn helps utilize your HPE Storage Arrays more efficiently.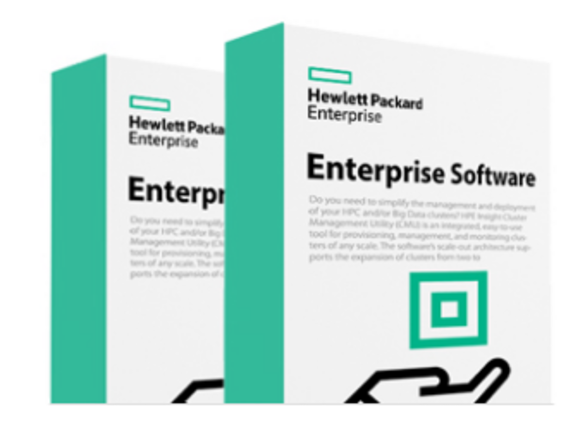 In today's business climate, maximizing the efficiency of your IT assets correlates directly with the growth and profitability of your company. In order to obtain accurate information, IT administrators have to invest the bulk of their resources in laborious and manual processes to collect data, create dashboards and design reports that are essential for decision making. HPE Partner, AntemetA has developed the application HPE Complete AntemetA 3PAR Solution, delivering intuitive access to the information of your 3PAR storage arrays. It assists in daily storage administrator as well as IT management to easily display and analyze essential information regarding their HPE 3PAR StoreServ environment.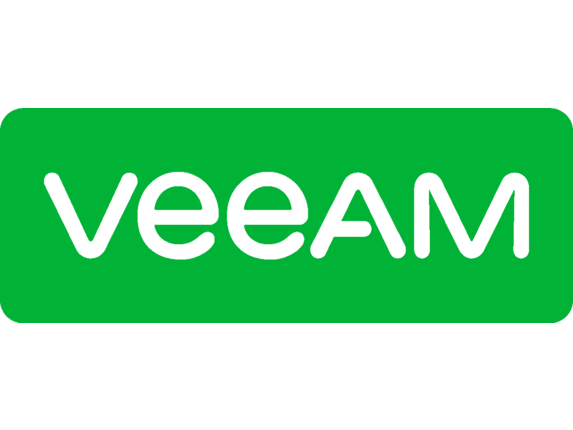 Are you facing data protection and application availability challenges in your data center? Hewlett Packard Enterprise and Veeam software have partnered to deliver unique capabilities for intelligent data management. Veeam's Hyper-Availability Platform for virtual, physical, and cloud-enabled deployments offers an end-to-end data protection solution that evolves the way you manage your data, from policy-based to behavior-based, to make it smarter, self-governing and to ensure it is Hyper-Available. The hyper-convergence of Veeam solutions with HPE 3PAR StoreServ and HPE Nimble Storage primary arrays, HPE data protection platforms HPE StoreOnce and HPE StoreEver and other HPE Storage Systems including, HPE Servers and HPE SimpliVity, means that protected workloads are ultra-resilient to data loss. HPE StoreOnce Systems offer efficient storage for Veeam Software, backup repositories, enable fast recovery, and provide multiple recovery points in case of data loss.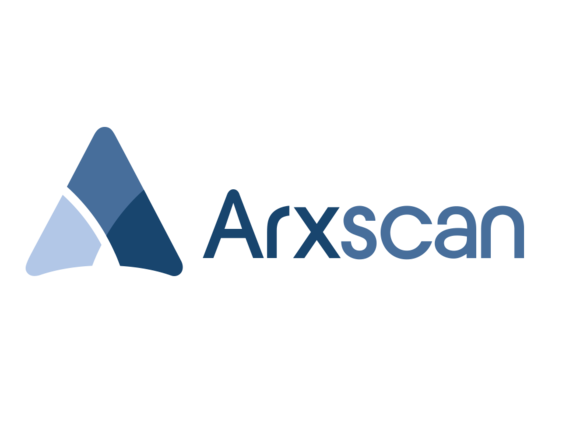 How is my storage IT doing? As storage environments get larger and more complex, the IT manager has a more difficult time understanding their environment. This makes them reluctant to invest further in their infrastructure. By using the Arxscan Arxview Software, the IT administrator proactively recognizes when and what additional infrastructure investments are needed. HPE Complete Arxscan Arxview Software brings the information needed to analyze and report on the data center together in one light-weight, inexpensive, and easy-to-use solution that lets you know where you stand. Meaningful and feature-rich reporting also drives the power to provide up-to-date information in both high-level management views and detailed administrator grids on virtually every storage metric.
Added to Your Shopping Cart
Product Availability by Store Location
Max 4 items can be added for comparison.