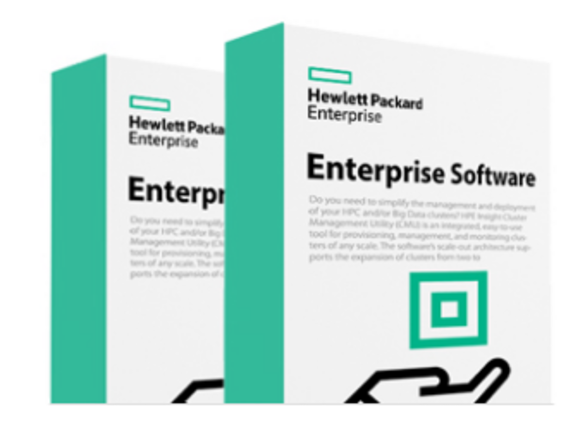 Hitachi Dynamic Link Manager Software provides path failover, failback, and automatic load balancing. Together these features provide higher data availability and accessibility for VMware, Windows, Linux, and Sun Solaris environments. If one path fails, the path failover feature in HDLM Software automatically switches the I/O to an alternate path, and your data remains available for access. HDLM Software also helps maintain outstanding system performance by balancing workloads across available paths. HDLM supports HPE P9500 Disk Array, HPE XP Disk Arrays and the equivalent Hitachi storage systems. It enables easy management of paths through a browser based connection to the server. With its path failover capability, HDLM switches to an alternate path if a failure occurs on the active path, allowing processing to continue without interruption. HDLM can be operated remotely by linking with HPE P9000 Command View Advanced Edition.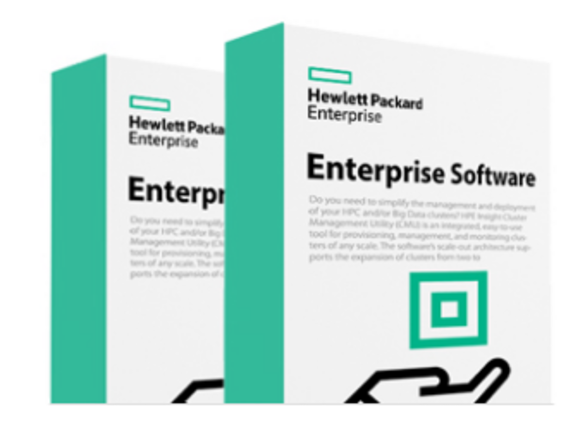 HPE XP Provisioning Manager Software is a plug-in application for HPE XP Command View Advanced Edition Software. It enables you to quickly connect an HPE XP Disk Array to a host server and make the storage ready for use. It simplifies each step of the process: carving raw disk storage into manageable logical devices (LDEV's), allocating LDEV's to host servers, creating a device file, creating a file system, and mounting the resulting block to a file system.

HPE XP Provisioning Manager enables you to integrate and manage your HPE XP Disk Array storage as a logical storage pool. By presenting the volumes associated with each resource group as a single logical volume, HPE XP Provisioning Manager lets you manage these volumes regardless of where they actually reside. This reduces the workload required to monitor and maintain the various volumes.

HPE XP Provisioning Manager provides transaction logs to help you quickly resolve file system and device management problems.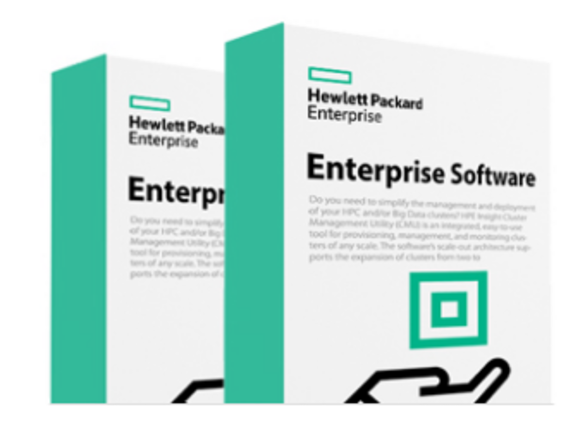 HPE XP Tiered Storage Manager Software is a plug-in application for HPE XP Command View Advanced Edition Software. It allows you to non-disruptively migrate HPE XP Disk Array data between tiers of storage while your applications remain on line. You can match key user quality of service requirements, like cost, performance and data protection level, to the storage attributes of HPE XP Disk Array controlled storage. HPE XP Tiered Storage Manager Software works not only with internal HPE XP Disk Array data, but also with External Storage, such as an MSA or EVA, connected to the HPE XP Disk Array.

HPE XP Tiered Storage Manager Software saves you time and eliminates disruption when you need to migrate ageing data to another tier of storage. With this product you can move the data while it remains online and ready for access. It improves data manageability and is perfect for applications which cannot be stopped or even paused.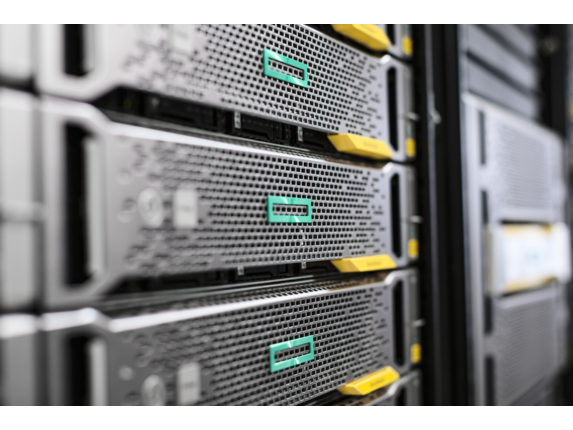 HPE XP Thin Provisioning Software reduces the cost, accelerates the return on investment and reduces the environmental impact of your HPE XP24000 and XP20000 Disk Arrays. It allows you to supply disk storage capacity to your applications from a pool of virtualized storage. By enabling you to allocate your anticipated future storage capacity needs from virtual disk storage, HPE XP Thin Provisioning Software reduces the amount of physical disk capacity initially required. As utilization of disk space increases over time, you can purchase more disk capacity as it is needed and install it without affecting your applications. HPE XP Thin Provisioning Software reduces your initial storage acquisition cost, and reduces total cost of ownership, by allowing you to defer some storage purchases to a later date. Configure large logical volumes using a minimum of physical capacity, only paying for and installing storage when it is needed.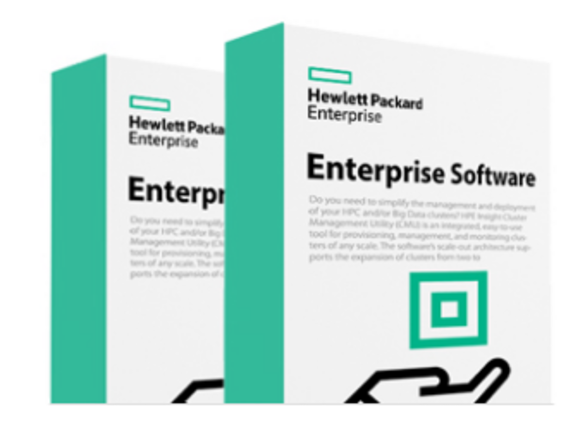 HPE XP for FlashCopy Mirroring Software enhances data availability for mainframe data and improves productivity by providing IBM FlashCopy compatible point-in-time copies within an HPE XP Disk Array. As soon as a copy is created, it becomes available for use. The copy can be either virtual or physical. If a virtual copy is specified, it remains a pointer-based copy that only saves the changes from the original. However, if a physical copy is specified, a full copy will be completed in the background while both the source and the copy remain available for access.

For additional availability, FlashCopy can be combined with Hitachi ShadowImage for Mainframe, Hitachi TrueCopy for Mainframe, Hitachi Universal Replicator for Mainframe, and HPE XP for Compatible Extended Remote Copy.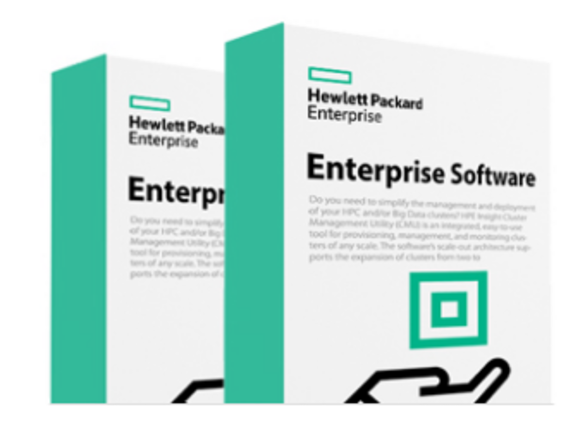 HPE XP for Business Continuity Manager Software enhances productivity by centralizing and simplifying management of XP disk array local and remote replication functionality in mainframe environments. Business Continuity Manager manages Hitachi ShadowImage for Mainframe, Hitachi TrueCopy for Mainframe, Hitachi TrueCopy Async for Mainframe, and Hitachi Universal Replicator for Mainframe. By automating configuration and disaster recovery tasks, Business Continuity Manger reduces human error, saves time, and improves data availability. For additional efficiency, Business Continuity Manager provides a scripting capability and group control commands, allowing administrators to manage multiple volumes easily. Through a linkage with HPE XP Replication Monitor Software, mainframe replication information can be displayed by HPE XP Command View Advanced Edition Software.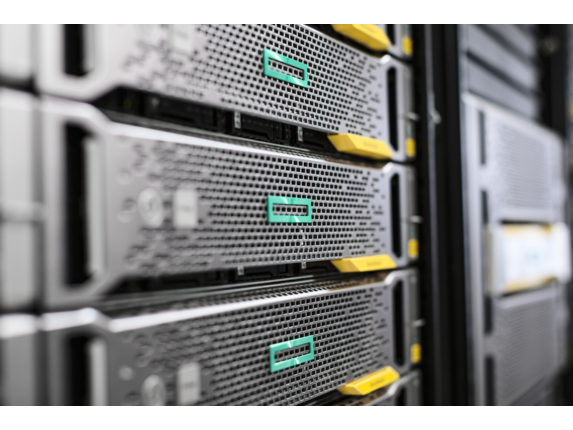 HPE XP for Compatible Extended Remote Copy (XRC) Software provides disaster protection and data migration capability for data stored on an HPE XP Disk Array by implementing IBM mainframe compatible asynchronous remote replication. XRC provides the same functionality as IBM Extended Remote Copy (now called IBM TotalStorage z/OS Global Mirror), and is compatible with System Data Mover (SDM) mainframe software. When data is written to the local XP disk array, XRC temporarily stores a timestamped copy of it in a sidefile. SDM in one of the mainframe hosts asynchronously reads the sidefile data from the local XP disk array and then writes the data to the remote disk array.
XRC can be combined with other XP disk array replication products for additional availability. When combined with Hitachi TrueCopy for Mainframe, XRC supports 3 Data Center disaster recovery solutions.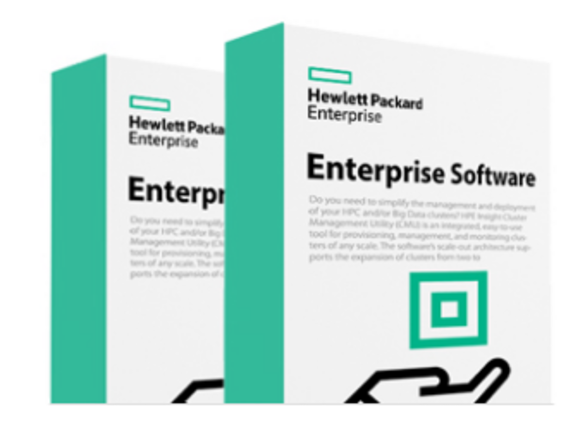 HPE XP for Compatible Parallel Access Volumes Software (PAV) and HPE XP for Compatible Hyper PAV Software enable high performance concurrent access of mainframe volumes by permitting a mainframe host system to issue multiple I/O requests in parallel to individual logical devices within the HPE XP Disk Array. Without PAV, mainframe systems can initiate only one I/O request per device at a time, and must wait for the I/O to complete before starting another I/O request to the same device. By utilizing alias addresses that all point to the same device as the base address, PAV enables the host system to start several I/O requests simultaneously to the same device, thus greatly improving performance.

The XP Disk Array supports static PAV, dynamic PAV, and Hyper PAV. With static PAV, the number of aliases assigned to each base device does not change. With dynamic PAV, high workload base devices can borrow idle PAV aliases from other base devices, increasing their I/O capability.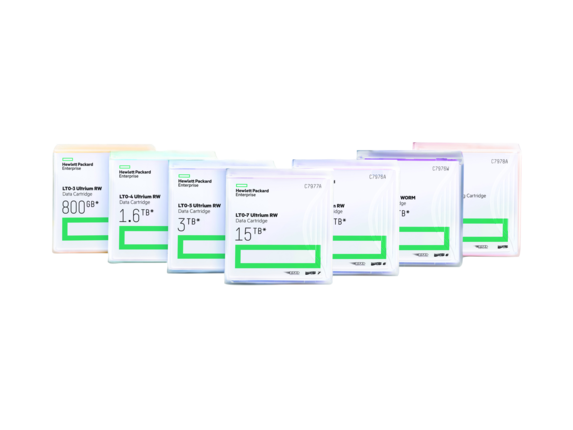 Exhaustively tested, HPE LTO Ultrium cartridges meet all your demands for maximum reliability when restoring data, offering high storage density, ease of management and scalable storage and backup performance. Covering eight generations of capacity - LTO-1 (200 GB), LTO-2 (400 GB), LTO-3 (800 GB), LTO-4 (1.6 TB), LTO-5 (3 TB), LTO-6 (6.25 TB), LTO-7 (15 TB) and LTO-8 (30 TB) – and with transfer speeds of up to 2.7 TB/hr for LTO-8, there is a platform for every need and budget. From LTO-3 onwards, LTO Ultrium WORM cartridges enable the creation of compliant, permanent and tamper-proof archives. From LTO-4 onwards, secure AES-256 encryption provides even higher levels of data security and compliance with the most stringent industry regulations to prevent unauthorized data access. From LTO-5 onwards, HPE LTO Ultrium Linear Tape File System makes using tape as easy, flexible, portable and intuitive as using other removable and shareable media, such as a USB drive.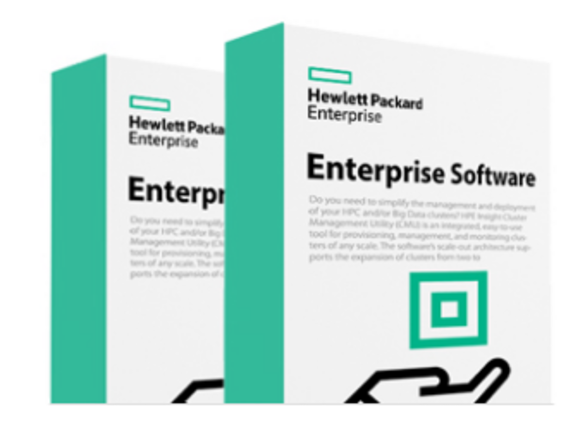 HPE EVA Dynamic Capacity Management Software (DCM) provides a comprehensive solution that automates storage provisioning and improves capacity utilization for the HPE Enterprise Virtual Array (EVA) family. DCM Software uses advanced automation to "right-size" the supported file system and the EVA virtual disk (Vdisk) storage volume to the needs of an application. This dramatically improves capacity utilization by allowing the administrator to simply specify a capacity utilization range for each Vdisk.

Configuring EVA DCM Software policies takes just seconds with its effortless wizards and advanced automation. The simple ""set and forget"" provisioning not only reduces the resource cost of ongoing storage provisioning, but also allows for the potential postponement of additional capacity purchases due to increased storage utilization. This reduces the operational costs of powering and cooling unnecessary storage while lowering the enterprise's carbon footprint.
Added to Your Shopping Cart
Product Availability by Store Location
Max 4 items can be added for comparison.