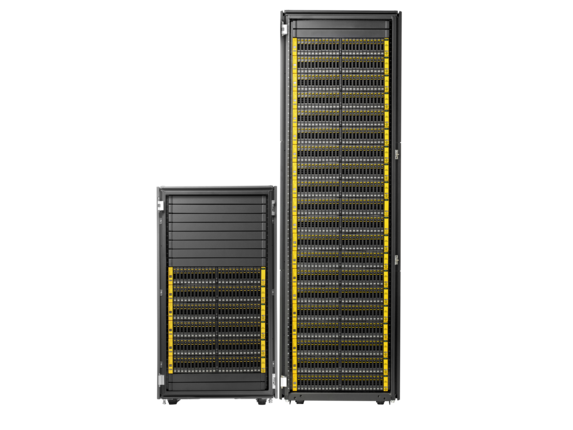 Looking to consolidate onto an enterprise-class flash array without compromising performance, scalability, data services, or resiliency? HPE 3PAR StoreServ 8000 Storage, with the lowest all-flash starting price, delivers the performance advantages of a purpose-built, flash-optimized architecture without compromising resiliency, data services, or data mobility. Unlike other purpose-built flash arrays, 3PAR StoreServ 8000 doesn't require you to introduce an entirely new architecture to achieve flash-optimized performance. With unmatched versatility, performance, and density, HPE 3PAR StoreServ 8000 Storage has you covered with unified storage of block & file protocols, application managed data protection and simplified fabric zoning along with SAN diagnostics.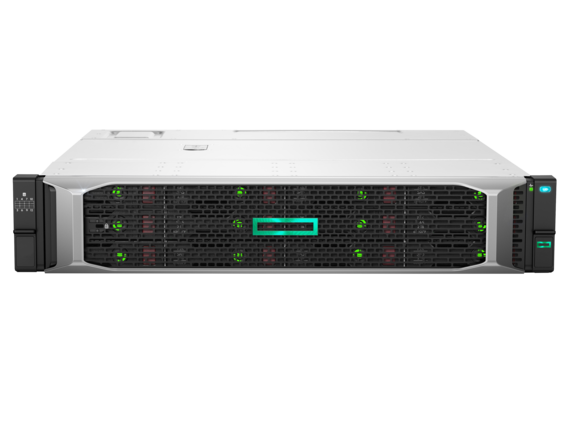 Has your business exceeded your storage capacity? Manage your small and midrange business' growing storage needs by deploying the HPE D3000 Enclosures, the next generation 12 Gb SAS low-cost, high-capacity, tiered external storage system. The HPE D3000 Enclosures are ideal for your small application environments, remote offices and departmental locations. The 12 Gb SAS enclosures - large form factor (LFF) D3600/D3610 with 12 drive bays and small form factor (SFF) D3700/D3710 with 25 drive bays—offer flexible, modular solutions to simplify capacity expansion of HPE ProLiant server and HPE BladeSystem environments to external storage without having to make the full move to SAN or NAS. This allows you to buy what is needed today and purchase additional capacity as data storage needs grow. HPE D3000 enclosures support HPE SmartDrive Carriers. Buy and maintain a common set of HPE ProLiant drives for Gen8 and Gen9 ProLiant Servers. Total support can grow up to 96 LFF or 200 SFF drives.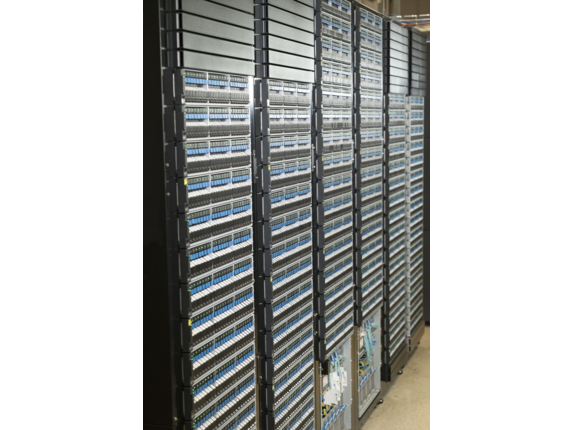 Do you require 99.99999% uptime on your data center storage infrastructure? The HPE XP7 Storage provides top performance, extreme availability, easy consolidation capability and outstanding HPE support and investment protection. Designed for applications requiring 100% data availability, the HPE XP7 Storage combines a seven-nines platform (99.99999%) [1] of fully online, scalable, and redundant hardware, with ultra-high-performance, and advanced data replication, and disaster recovery (DR) along with online data migration capabilities. The HPE XP7 High Availability Software enables continuous access to HPE XP7 data even in the case of a complete data center failure, increasing the reliability to fourteen-nines (99.999999999999%) [1] availability. It also delivers compression and deduplication capability across all media types (flash and disks) boosting the effective capacity. A single HPE XP7 concurrently supports open systems, mainframe, and HPE NonStop on one unit.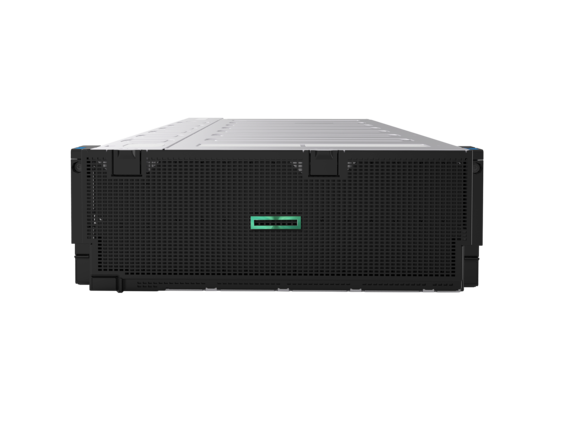 Need a cost-effective high capacity direct attach storage (DAS) option? The HPE D8000 Disk Enclosures with 12 Gb/s SAS architecture extends and redefines DAS for HPE ProLiant servers. The HPE D8000 Disk Enclosures, designed for data-intensive environments, is a storage enclosure for dense, cost-effective external storage expansion for massive data capacity applications. The HPE D8000 Disk Enclosures can be used not only as a standalone DAS enclosure, but can also be used for expansion in storage applications like Cloud backup, data protection or big data environments. HPE D8000 Disk Enclosures support Low Profile drive carriers. The zoned direct-attach capabilities of the HPE D8000 Disk Enclosure allows server administrators to build local storage on the fly according to their configuration requirements.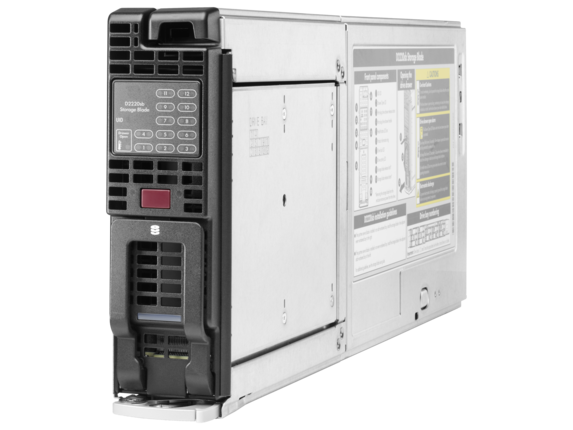 Do you need a direct attached or shared storage solution within your BladeSystem enclosure?

The D2220sb Storage Blade delivers direct attached storage for c-Class Gen8 blade servers, with support for up to twelve SFF SAS hard disk drives or SAS/SATA SSDs or SATA Midline hard drives. The enclosure backplane provides a PCI Express connection to the adjacent c-Class server blade and enables high performance storage access without any additional cables. The D2220sb features the onboard Smart Array P420i controller with 2 GB flash-backed write cache, for increased performance and data protection. Up to eight D2220sb storage devices can be supported in a single BladeSystem c7000 enclosure for up to 115.2 TB. Use the HPE StoreVirtual VSA to turn the D2220sb into an iSCSI SAN for use by all severs in the enclosure and any server on the network. VSA includes remote replication capabilities, thin provisioning, and snapshot.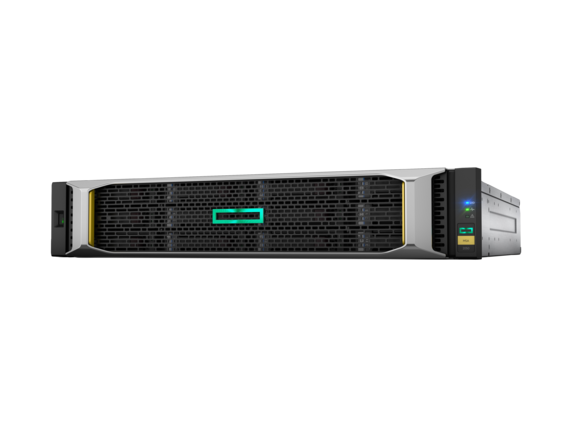 Need a modern shared storage array which is flash-ready when you are and affordable with what's left of a small budget? The HPE MSA 1050 SAN Storage brings affordable flash storage down to the most price sensitive customers. Designed to meet entry-level storage requirements, the HPE MSA 1050 SAN Storage is a good fit for budget constrained customers. With one of the lowest entry price point in the Hewlett Packard Enterprise Storage portfolio and field-proven HPE ProLiant compatibility, the HPE MSA 1050 SAN Storage is the platform of choice for smaller IT workloads. The HPE MSA 1050 SAN Storage features iSCSI, FC and SAS host interface connectivity at previously unattainable entry price points. This storage allows users to take advantage of the latest storage technologies while also providing a balance between performance and budget. This portfolio has been the industry-leading entry storage FC platform [1] for the past eight years, with over 500,000 storage systems sold worldwide.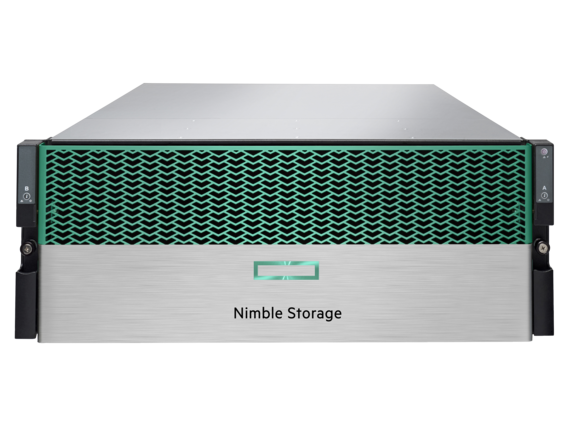 Want to accomplish real work with your backup data? HPE Nimble Storage Secondary Flash Arrays let you put your backup data to work. The systems provide a single platform for backup and disaster recovery, and with flash-optimized performance can also run real workloads like development/test and analytics. They deliver significant data efficiency savings through always-on deduplication and compression, and are a third of the cost for backup and DR when used with all-flash. Secondary Flash Arrays integrate with Veeam availability software to both simplify and improve data management, making array capabilities accessible through the Veeam GUI, and accelerating backup verification.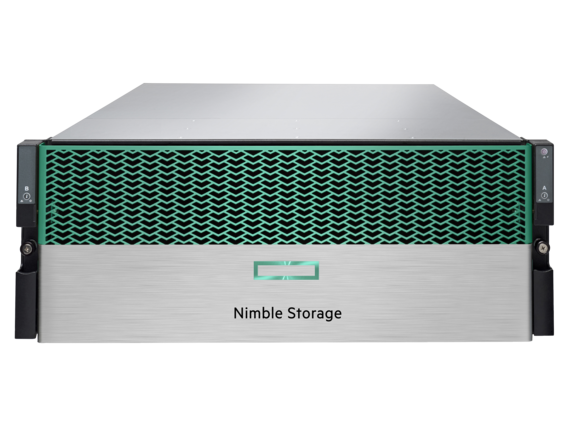 Struggling to find cost effective flash storage for your primary, secondary, and backup/DR workloads? The HPE Nimble Storage Adaptive Flash Arrays are like having two flash arrays in one. The array is truly adaptive – designed for both primary and secondary flash workloads. It is a hybrid flash array for mixed, primary workloads where cost-efficient flash performance is important. It can also serve as a secondary flash array for backup and disaster recover (DR) while allowing you to put your backup data to work. The flash-enhanced architecture is combined with HPE InfoSight predictive analytics for fast, reliable access to data and 99.9999% guaranteed availability [1]. Radically simple to deploy and use, the arrays are cloud-ready – providing data mobility to the cloud through HPE Cloud Volumes. Your storage investment made today will support you well into the future, thanks to our technology and business-model innovations.
Added to Your Shopping Cart
Product Availability by Store Location
Max 4 items can be added for comparison.