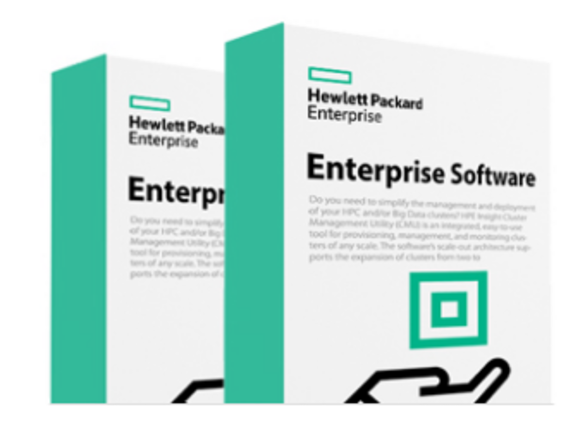 The HPE Secure Manager for Tape Libraries software advanced feature option provides secure, device-level access, virtual library partitions, and configuration flexibility designed for SAN environments. As a component of HPE Command View for Tape Libraries (CV-TL), it provides centralized, web-based management for HPE ESL9000 and ESL E-Series enterprise class tape libraries, increases reliability and robustness of tape libraries in the SAN, and integrates with leading enterprise management applications.
Secure Manager for Tape Libraries allows system administrators to design reliability and security into backup SAN environments, providing backup security against extraneous SAN events and protecting host servers with the benefit of simplified SAN management. Virtual library partitions provide security between separated SAN environments.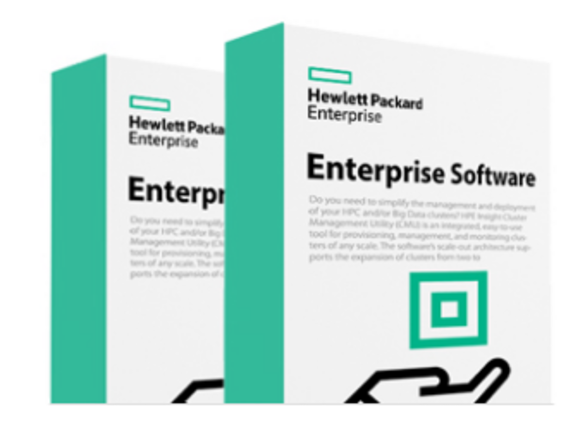 HPE XP Replication Manager Software enables you to create, manage, and maintain HPE XP Disk Array replication pairs. It provides centralized management of replication applications, decreases storage administration complexity, increases productivity, and improves service levels by providing a single enterprise view of the replication environment. It allows you to view replication status graphically in real time, improving your efficiency.

In addition to replication status, HPE XP Replication Manager Software also provides early warning of impending problems. It eliminates tedious data entry that can cause outages and simplifies difficult replication tasks. And it reduces costs and training expenses associated with replication management.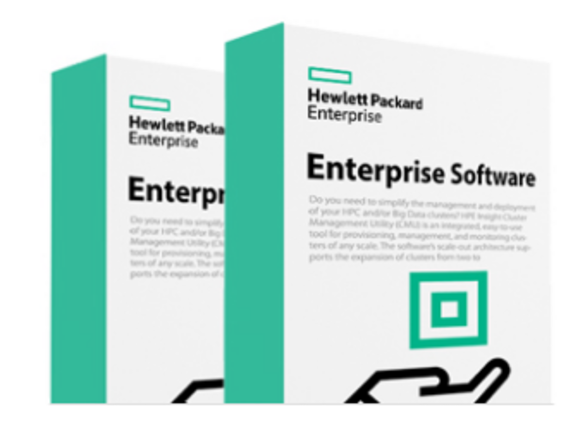 Don't you want to manage your B-series hardware seamlessly?

HPE B-series SAN Network Advisor Software and HPE B-series Data Center Fabric Manager Software (DCFM) provide comprehensive management of data center fabrics -- including configuration, monitoring, and management of all B-series Directors, Switches and HBAs.

HPE B-series SAN Network Advisor Software uses an intelligent dashboard that presents an at-a-glance summary of all discovered B-series and third-party IP devices, including inventory and event summary information. It provides support for Fibre Channel (FC) SANs with configuration, zoning, and visualization capabilities, including HBA, storage, SAN fabric, and Layer 2 switch topology views.

HPE B-series DCFM Software provides management of multiple 4 Gb and 8 Gb B-series Directors, Switches, and HBAs. By measuring and displaying network performance, and provides the essential functions for efficiently configuring, monitoring, and dynamic provisioning SAN fabrics.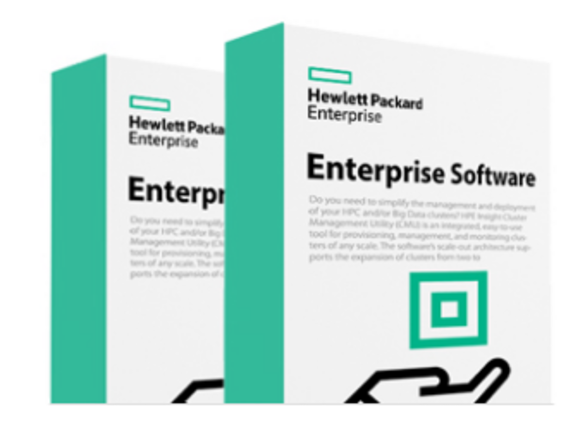 Developed and integrated into the open-source cloud platform, HPE OpenStack for 3PAR StoreServ and StoreVirtual Software provides simplified cloud management with all-inclusive enterprise class storage features in both Cinder (block) and Manila (file) OpenStack drivers. Efficiently and simply deploy and manage true convergence of block, file and object access with 3PAR StoreServ. With Tier 1 Storage and best-in-class service levels, 3PAR StoreServ delivers robust cloud performance. For agile and simple scale out storage, StoreVirtual VSA provides complete array functionality on top of Linux KVM/ESXi environments without external array hardware. Leverage your existing x86-based hardware and transform your internal or direct attached storage into fully featured share storage arrays.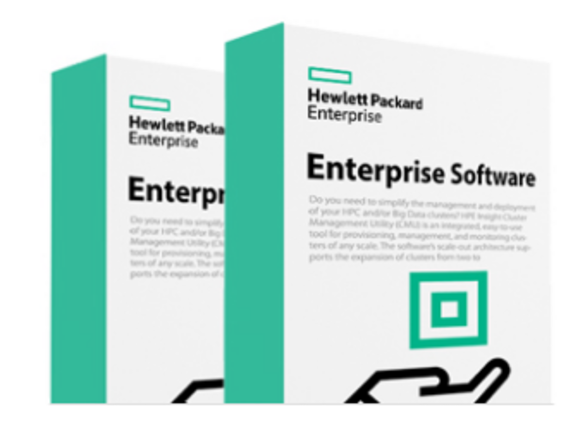 Are you wondering if the capacity in your Hewlett Packard Enterprise Storage array is running low or if your system's performance can continue to meet your applications' increasing demand? HPE StoreFront Remote is a Hewlett Packard Enterprise storage analytics platform designed to help you make better data center decisions. It complements the Hewlett Packard Enterprise on premises management solutions by providing insights and analytics into the storage infrastructure to help you plan better for growth, be proactive in identifying incorrect configurations and older versions of firmware and software. It also keeps you informed about the wellness status of your HPE Storage and in turn helps utilize your HPE Storage Arrays more efficiently.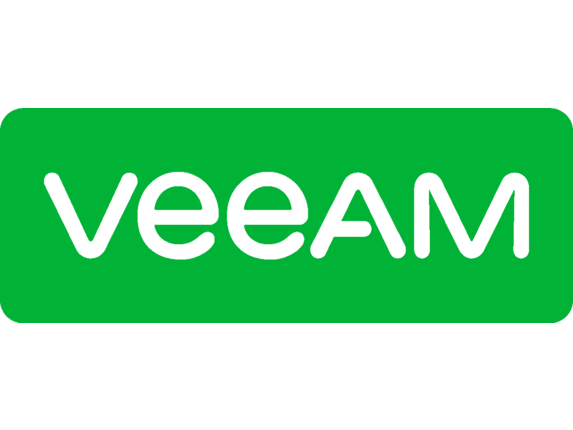 Are you facing data protection and application availability challenges in your data center? Hewlett Packard Enterprise and Veeam software have partnered to deliver unique capabilities for intelligent data management. Veeam's Hyper-Availability Platform for virtual, physical, and cloud-enabled deployments offers an end-to-end data protection solution that evolves the way you manage your data, from policy-based to behavior-based, to make it smarter, self-governing and to ensure it is Hyper-Available. The hyper-convergence of Veeam solutions with HPE 3PAR StoreServ and HPE Nimble Storage primary arrays, HPE data protection platforms HPE StoreOnce and HPE StoreEver and other HPE Storage Systems including, HPE Servers and HPE SimpliVity, means that protected workloads are ultra-resilient to data loss. HPE StoreOnce Systems offer efficient storage for Veeam Software, backup repositories, enable fast recovery, and provide multiple recovery points in case of data loss.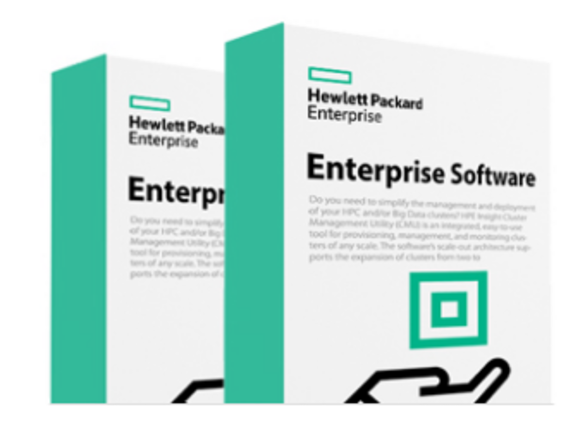 Hitachi Dynamic Link Manager Software provides path failover, failback, and automatic load balancing. Together these features provide higher data availability and accessibility for VMware, Windows, Linux, and Sun Solaris environments. If one path fails, the path failover feature in HDLM Software automatically switches the I/O to an alternate path, and your data remains available for access. HDLM Software also helps maintain outstanding system performance by balancing workloads across available paths. HDLM supports HPE P9500 Disk Array, HPE XP Disk Arrays and the equivalent Hitachi storage systems. It enables easy management of paths through a browser based connection to the server. With its path failover capability, HDLM switches to an alternate path if a failure occurs on the active path, allowing processing to continue without interruption. HDLM can be operated remotely by linking with HPE P9000 Command View Advanced Edition.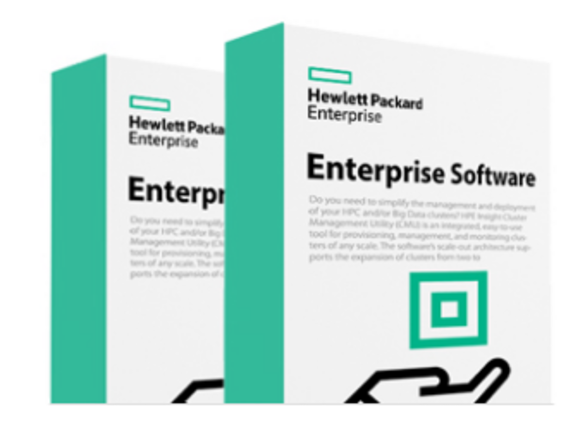 HPE XP Provisioning Manager Software is a plug-in application for HPE XP Command View Advanced Edition Software. It enables you to quickly connect an HPE XP Disk Array to a host server and make the storage ready for use. It simplifies each step of the process: carving raw disk storage into manageable logical devices (LDEV's), allocating LDEV's to host servers, creating a device file, creating a file system, and mounting the resulting block to a file system.

HPE XP Provisioning Manager enables you to integrate and manage your HPE XP Disk Array storage as a logical storage pool. By presenting the volumes associated with each resource group as a single logical volume, HPE XP Provisioning Manager lets you manage these volumes regardless of where they actually reside. This reduces the workload required to monitor and maintain the various volumes.

HPE XP Provisioning Manager provides transaction logs to help you quickly resolve file system and device management problems.
Added to Your Shopping Cart
Product Availability by Store Location
Max 4 items can be added for comparison.