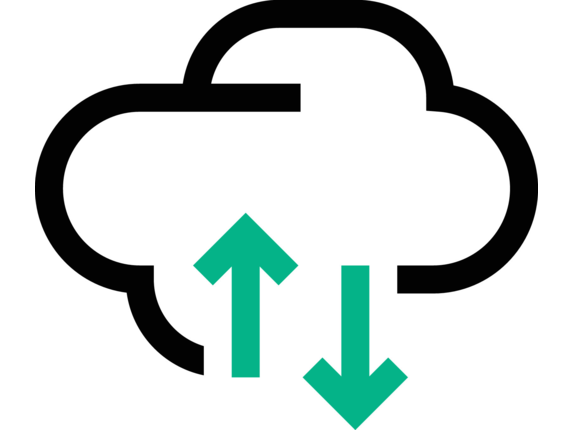 Do the demands of an unpredictable workload have you looking for simple answers to data replication and recovery? HPE 3PAR StoreServ offers HPE 3PAR Replication Software Suite to protect your applications, data, and your business from the unpredictable by delivering simple, fast, and economical application data protection, transparent failover, and disaster recovery solutions. This software suite bundles HPE 3PAR Virtual Copy, HPE 3PAR Remote Copy, HPE 3PAR Peer Persistence and HPE 3PAR Cluster Extension Software to help you protect, share, and freely move data across data centers without impacting your business applications.

Uniquely flexible Remote Copy technology and efficient copy-on-write snapshot technology allows you to affordably optimize both recovery point and recovery time objectives. Peer Persistence enables automatic transparent failover over metropolitan distances. Cluster Extension Software enables automatic failover across data centers.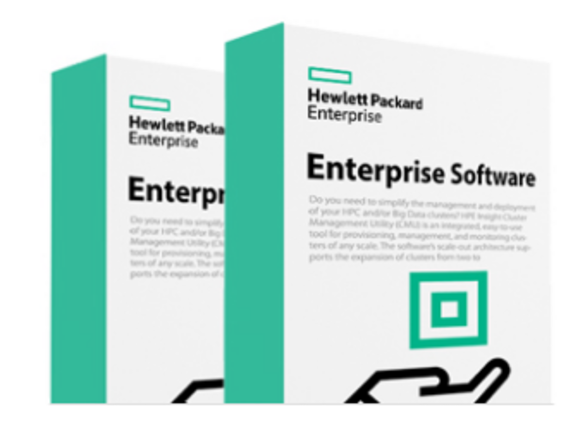 HPE XP P9000 External Storage Access Manager ensures high availability of host applications used in XP P9500 storage and prevents loss of application availability through transparent array failover from primary to secondary XP P9500 storage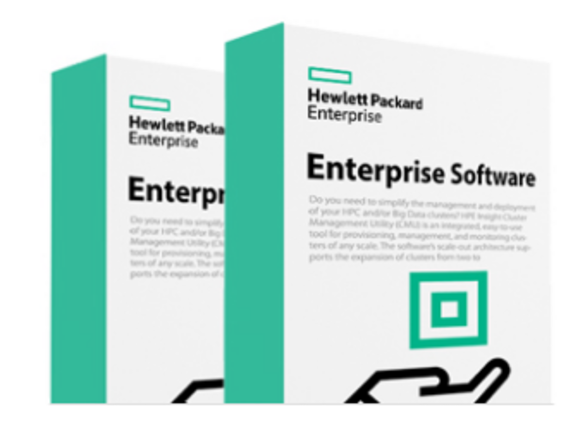 Are you constantly on-the-go and need simple and efficient tools for "anytime, anyplace" monitoring of your HPE Converged Storage?

With HPE StoreFront Mobile Access, you can securely monitor your HPE Storage arrays 24x7 from any location. Simply download the free application to your iOS or Android-based smartphone, and you've got a secure, converged storage management platform and mobile access point to keep track of your HPE 3PAR StoreServ Storage.

The HPE StoreFront Mobile Access App provides a no-risk, encrypted login with browse-only enforcement access. This means the entire communication is encrypted for your protection. It's integrated with current HPE 3PAR StoreServ role-based security, and offers a simple, intuitive user interface that's consistent with HPE 3PAR Management Console.

HPE StoreFront Mobile Access enables storage administrators to have real time access to there HPE Converged Storage allowing them to act on information faster than ever before.
Do you need to gather and track historical system information for your HPE 3PAR StoreServ Storage? HPE 3PAR Reporting Software Suite is flexible, intuitive, web-based performance and capacity management tool that aggregates fine-grained performance and capacity usage data for HPE 3PAR StoreServ Storage Systems, regardless of location.

The highly customizable, robust reporting offers straightforward report sharing and report scheduling which simplifies performance monitoring and assists in gathering data for optimization and planning. System Reporter enables quick troubleshooting and isolation of performance issues minimizing business impact.

The ability to create reports by user group supports chargeback and meeting service level agreements. HPE 3PARinfo Software is a command line utility that provides useful information on the volume mapping between the host and the array.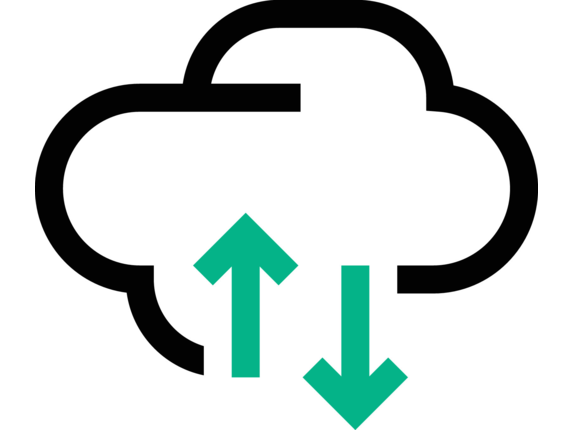 Are your storage requirements and demands constantly moving? Can't keep up with the ups and downs of allocation, capacity and performance across your network? You need storage that can handle anything you throw at it and you need the storage to keep running while you make these continual changes. HPE 3PAR Data Optimization Software Suite lets you react quickly and effectively to changing application and infrastructure needs while your users remain online and productive.

With the Data Optimization Software Suite for HPE 3PAR StoreServ Storage you have the freedom to configure, optimize, reconfigure for improved control, efficiency and effectiveness all without disturbing your users or applications. This suite rebalances, redistributes and refreshes storage non-disruptively with features that provide autonomic storage tiering, dynamic data mobility, assured performance for your most mission critical applications, reducing cost and increasing agility in multi-tenant environments.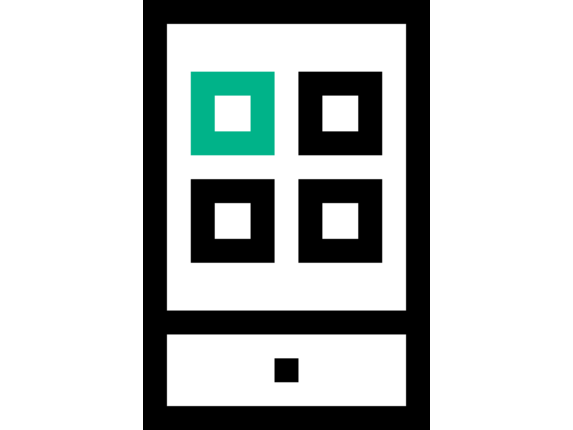 Would you like to give your VMware administrators superior control over data protection and recovery along with precise insight into underlying storage resources to improve their efficiency?

HPE 3PAR Application Suite for VMware offers two powerful components to deliver proven virtualization solutions from the desktop, to the data center and into the cloud. One is an array-based, online virtual machine snapshot and recovery solution that reduces the need for a backup window giving administrators control over data protection and recovery. The other offers VMware administrators access to powerful storage management capabilities and greater visibility into underlying storage resources from within the VMware vCenter Server management console. From recovery to management the 3PAR Application Suite for VMware can streamline the planning, implementation and operation of your virtual infrastructure.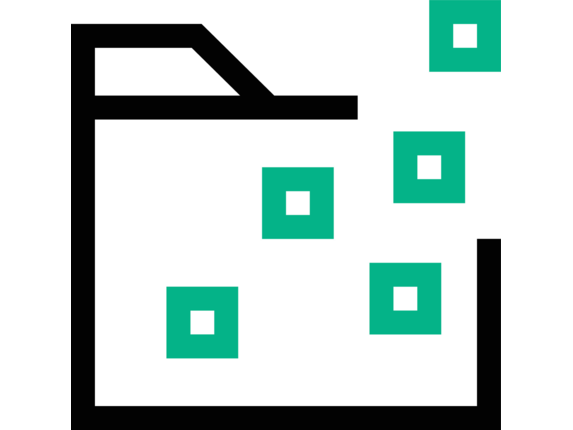 Would you like to simplify the management and backup of your Oracle database?

HPE 3PAR Application Suite for Oracle is a highly efficient solution for automatically creating and managing hundreds of application-consistent, reservationless, point-in-time snapshots of Oracle and Oracle RAC databases for rapid online recovery. These snapshot images are then presentable to other Oracle database instances, managed from an easy-to-use graphical user interface on the host. With HPE 3PAR Application Suite for Oracle, administrators can quickly and simply recover a database to a known point in time, speeding up a variety of operations including the rapid recovery of the Oracle production server. Integration with Oracle Active Data Guard enables snapshots to be taken on standby databases, thus minimizing impact to the production database. Fast, reliable backup and recovery to tape is made possible through integration with Symantec NetBackup.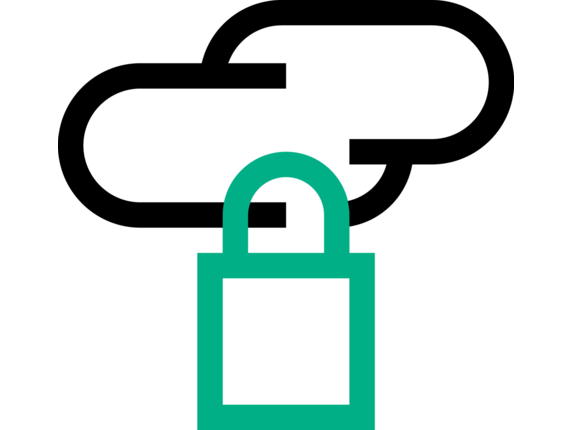 Are security and performance concerns standing in the way of infrastructure consolidation? HPE 3PAR Security provides secure data center environment and compliance with both internal and external governance policies. HPE 3PAR Security enables secure access and improved storage services for separate applications and user groups, while providing an efficient and cost-effective way to comply with data security requirements such as complying with internal governance polices. This unified security offering allows both internal and external storage service providers a secure consolidated environment while flexibly and efficiently protecting data from intentional or unintentional deletion. It delivers customized and secure storage to multiple administrators, applications, and departments, while retaining the benefits of storage consolidation.
Is your data protection solution causing your Exchange administrative costs to spiral out of control? HPE 3PAR Application Suite for Microsoft Exchange is an efficient solution that eases administration by providing rapid, efficient online backup and recovery of entire Microsoft Exchange databases or even individual emails. This package enhances the functionality of HPE 3PAR Virtual Copy Software to allow dozens of Exchange snapshots to kept online economically allowing for extended or frequent recovery points. With an easy-to-use graphical user interface these snapshots can then be used to quickly restore Exchange instances or databases, or to non-disruptively back them up to tape for near-continuous data protection.

The Application Suite for Microsoft Exchange intelligently creates and manages highly granular and capacity-efficient Exchange-aware snapshots that can be used to make a variety of scenarios simpler and more efficient.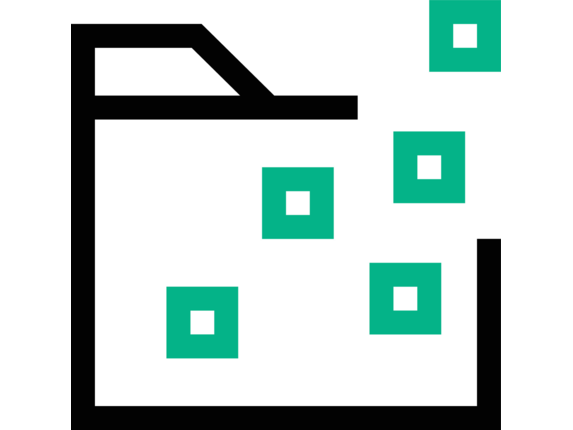 Are you being forced to choose between performing fewer SQL server backups or spending more for additional storage?

HPE 3PAR Application Suite for Microsoft SQL is a highly efficient solution that enhances the functionality of HPE 3PAR Virtual Copy Software by automatically creating point-in-time snapshots of Microsoft SQL server databases for rapid online recovery. It creates and manages hundreds of application-consistent, reservationless, snapshots of SQL databases. These snapshots can be used to quickly restore SQL databases or non-disruptively backup databases to tape for near-continuous data protection. Scores of snapshots can be kept online economically, allowing extended or frequent recovery points. Unlike host-based backup solutions where the time to backup is proportional to the database size, Application Suite for Microsoft SQL creates snapshots instantaneously, irrespective of database size.
Added to Your Shopping Cart
Product Availability by Store Location
Max 4 items can be added for comparison.