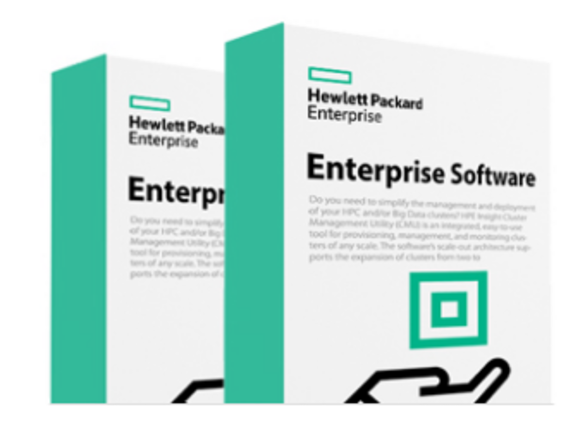 Developed and integrated into the open-source cloud platform, HPE OpenStack for 3PAR StoreServ and StoreVirtual Software provides simplified cloud management with all-inclusive enterprise class storage features in both Cinder (block) and Manila (file) OpenStack drivers. Efficiently and simply deploy and manage true convergence of block, file and object access with 3PAR StoreServ. With Tier 1 Storage and best-in-class service levels, 3PAR StoreServ delivers robust cloud performance. For agile and simple scale out storage, StoreVirtual VSA provides complete array functionality on top of Linux KVM/ESXi environments without external array hardware. Leverage your existing x86-based hardware and transform your internal or direct attached storage into fully featured share storage arrays.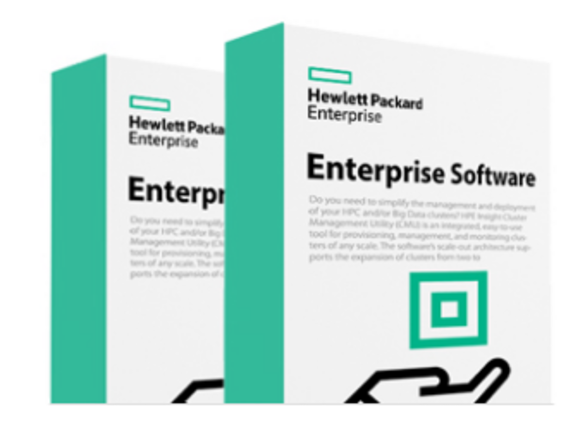 Are you wondering if the capacity in your Hewlett Packard Enterprise Storage array is running low or if your system's performance can continue to meet your applications' increasing demand? HPE StoreFront Remote is a Hewlett Packard Enterprise storage analytics platform designed to help you make better data center decisions. It complements the Hewlett Packard Enterprise on premises management solutions by providing insights and analytics into the storage infrastructure to help you plan better for growth, be proactive in identifying incorrect configurations and older versions of firmware and software. It also keeps you informed about the wellness status of your HPE Storage and in turn helps utilize your HPE Storage Arrays more efficiently.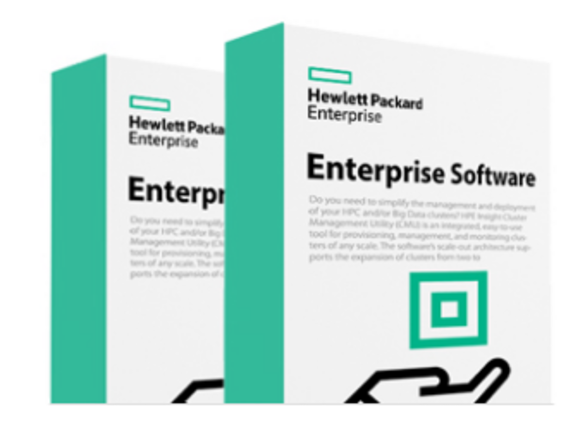 Don't you want to manage your B-series hardware seamlessly?

HPE B-series SAN Network Advisor Software and HPE B-series Data Center Fabric Manager Software (DCFM) provide comprehensive management of data center fabrics -- including configuration, monitoring, and management of all B-series Directors, Switches and HBAs.

HPE B-series SAN Network Advisor Software uses an intelligent dashboard that presents an at-a-glance summary of all discovered B-series and third-party IP devices, including inventory and event summary information. It provides support for Fibre Channel (FC) SANs with configuration, zoning, and visualization capabilities, including HBA, storage, SAN fabric, and Layer 2 switch topology views.

HPE B-series DCFM Software provides management of multiple 4 Gb and 8 Gb B-series Directors, Switches, and HBAs. By measuring and displaying network performance, and provides the essential functions for efficiently configuring, monitoring, and dynamic provisioning SAN fabrics.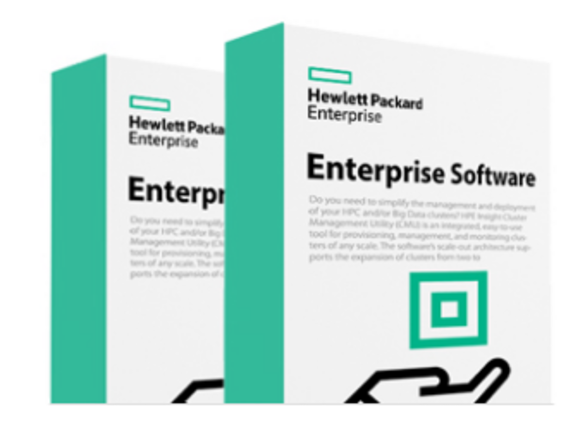 HPE StoreOpen Software for LTFS has simplified the process of using linear tape file system (LTFS) making it easier to leverage this technology. LTFS makes tape self-describing, file-based, easy-to-use, and provides users with the ability to use standard file operations on tape media for accessing, managing, and sharing files with an interface that behaves just like a hard disk. HPE StoreOpen Software for LTFS provides a native GUI with a familiar look and feel to help LTFS users on Windows® and macOS to mount and use LTFS volumes. Linux® users access all LTFS functionality through easy-to-use command line tools.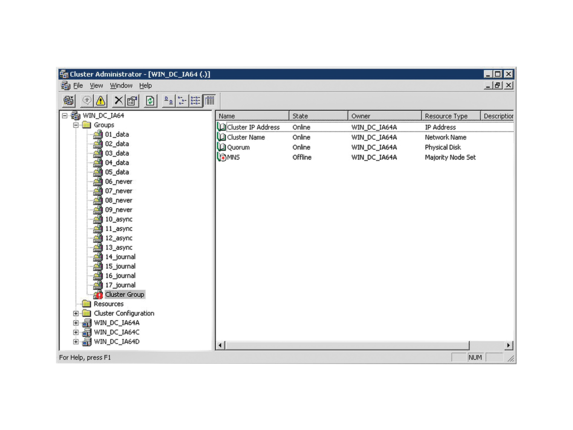 If you have been worried about data protection and system downtime, then your worries are now over.

HPE Cluster Extension Software (CLX) is an integrated solution that works with HPE Storage Array to protect against system downtime. Delivering automatic failover of application services and read/write enabling of remotely mirrored mid-range/high-end storage over metropolitan distances. CLX delivers true hands-free failover/failback decision making. If a storage administrator is unaware of the outage, unable to respond, or not present, HPE Cluster Extension Software can manage the failover because it requires no server reboots or LUN presentation/mapping changes during failover.

CLX Software supports the entire HPE 3PAR/3PAR StoreServ, XP/P9500 and EVA/P6000 arrays.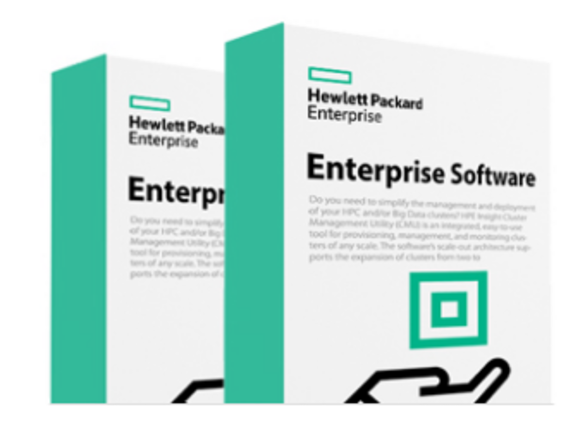 Hitachi FlashCopy Mirroring for Mainframe enhances data availability for mainframe data and improves productivity by providing IBM FlashCopy compatible point-in-time copies within an XP disk array. As soon as a copy is created, it becomes available for use. The copy can be either virtual or physical. If a virtual copy is specified, it remains a pointer-based copy that only saves the changes from the original. However, if a physical copy is specified, a full copy will be completed in the background while both the source and the copy remain available for access.

For additional availability, FlashCopy can be combined with Hitachi ShadowImage for Mainframe, Hitachi TrueCopy for Mainframe, Hitachi Universal Replicator for Mainframe, and Hitachi Extended Remote Copy for Mainframe.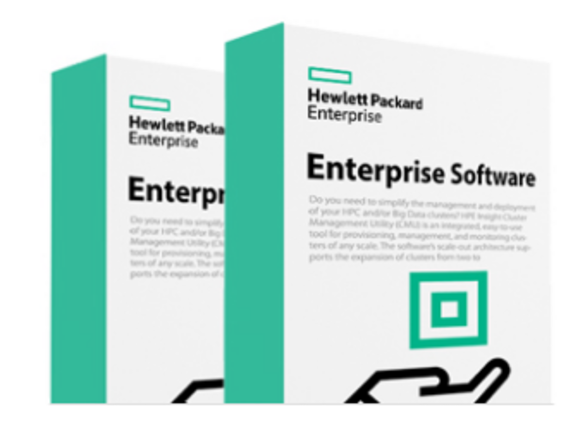 HPE XP Continuous Access Software provides real-time array-to-array data replication for HPE XP Disk Arrays. This software is part of HP's comprehensive suite of business continuity and availability solutions that enable you to maintain constant access to your data, even if access to a site is lost. HPE XP Continuous Access Software products are integrated with server clustering software solutions to provide the highest levels of availability and disaster tolerance. To protect your business from disasters of any size, whether local or wide-area, you can create 3 Data Center disaster recovery solutions, with one data center located a continent away. And if you simply need to move data from one location to another, or from one generation of HPE XP Disk Array to another, HPE XP Continuous Access Software provides a reliable high-performance data migration solution.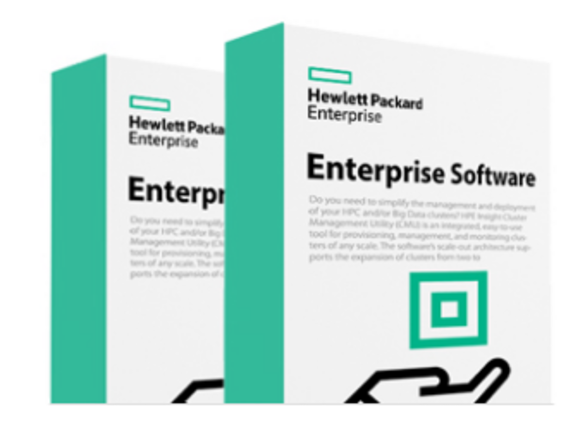 Hitachi Extended Remote Copy for Mainframe (XRC) provides disaster protection and data migration capability for data stored on the XP disk array system by implementing IBM mainframe compatible asynchronous remote replication. XRC provides the same functionality as IBM Extended Remote Copy (now called IBM TotalStorage z/OS Global Mirror), and is compatible with System Data Mover (SDM) mainframe software. When data is written to the local XP disk array, XRC temporarily stores a timestamped copy of it in a sidefile. SDM in one of the mainframe hosts asynchronously reads the sidefile data from the local XP disk array and then writes the data to the remote disk array
XRC can be combined with other XP disk array replication products for additional availability. When combined with Hitachi TrueCopy for Mainframe, XRC supports 3 Data Center disaster recovery solutions. In addition, XRC can be used with Hitachi ShadowImage for Mainframe or Hitachi FlashCopy Mirroring for Mainframe to maintain multiple copies of important data at the local and remote sites.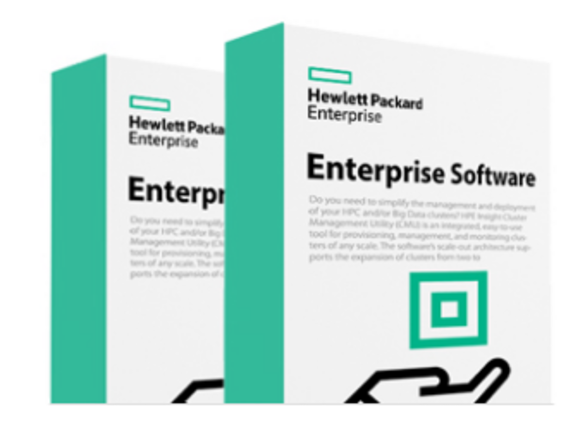 As businesses strive to improve operational efficiency, consolidation of servers and storage becomes an attractive option. HPE XP Disk/Cache Partition Software enables storage administrators in large consolidated storage environments to host multiple diverse user groups on one XP Disk Array while maintaining appropriate isolation between applications. XP Disk/Cache Partition enables you to divide your XP Disk Array into multiple, independent partitions, with each partition having its own host ports, disk parity groups and cache. Applications that would normally compete for resources can share a single disk array without impacting each other. Departments can share a single XP disk array confident that administrators cannot affect portions of the disk array that belong to someone else.

XP Disk/Cache Partition Software allows companies to consolidate a variety of online storage needs onto one central XP disk array.
Added to Your Shopping Cart
Product Availability by Store Location
Max 4 items can be added for comparison.