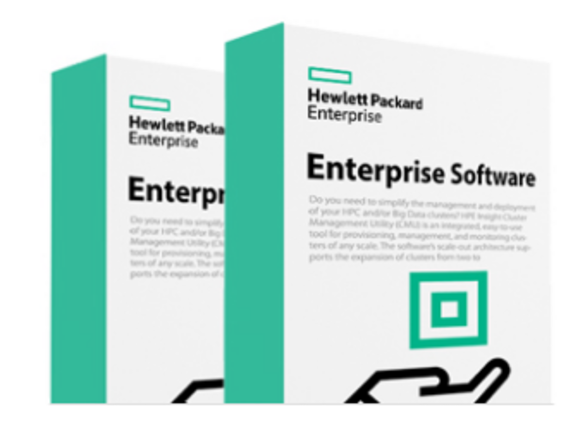 The HPE Secure Manager for Tape Libraries software advanced feature option provides secure, device-level access, virtual library partitions, and configuration flexibility designed for SAN environments. As a component of HPE Command View for Tape Libraries (CV-TL), it provides centralized, web-based management for HPE ESL9000 and ESL E-Series enterprise class tape libraries, increases reliability and robustness of tape libraries in the SAN, and integrates with leading enterprise management applications.
Secure Manager for Tape Libraries allows system administrators to design reliability and security into backup SAN environments, providing backup security against extraneous SAN events and protecting host servers with the benefit of simplified SAN management. Virtual library partitions provide security between separated SAN environments.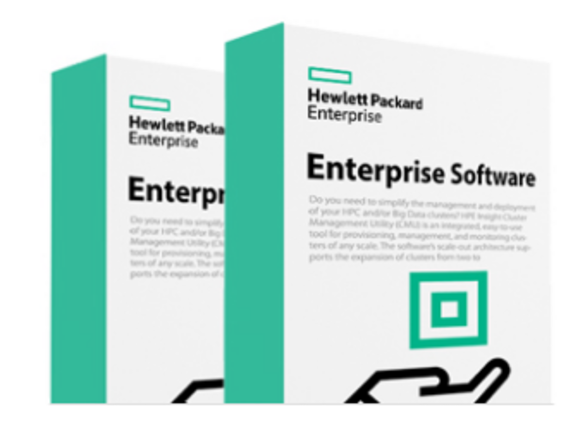 HPE XP Replication Manager Software enables you to create, manage, and maintain HPE XP Disk Array replication pairs. It provides centralized management of replication applications, decreases storage administration complexity, increases productivity, and improves service levels by providing a single enterprise view of the replication environment. It allows you to view replication status graphically in real time, improving your efficiency.

In addition to replication status, HPE XP Replication Manager Software also provides early warning of impending problems. It eliminates tedious data entry that can cause outages and simplifies difficult replication tasks. And it reduces costs and training expenses associated with replication management.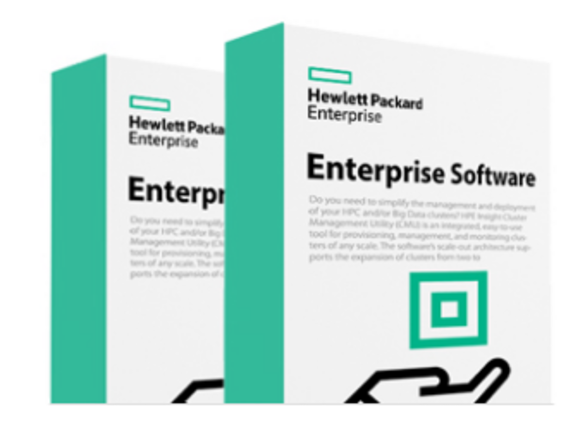 Don't you want to manage your B-series hardware seamlessly?

HPE B-series SAN Network Advisor Software and HPE B-series Data Center Fabric Manager Software (DCFM) provide comprehensive management of data center fabrics -- including configuration, monitoring, and management of all B-series Directors, Switches and HBAs.

HPE B-series SAN Network Advisor Software uses an intelligent dashboard that presents an at-a-glance summary of all discovered B-series and third-party IP devices, including inventory and event summary information. It provides support for Fibre Channel (FC) SANs with configuration, zoning, and visualization capabilities, including HBA, storage, SAN fabric, and Layer 2 switch topology views.

HPE B-series DCFM Software provides management of multiple 4 Gb and 8 Gb B-series Directors, Switches, and HBAs. By measuring and displaying network performance, and provides the essential functions for efficiently configuring, monitoring, and dynamic provisioning SAN fabrics.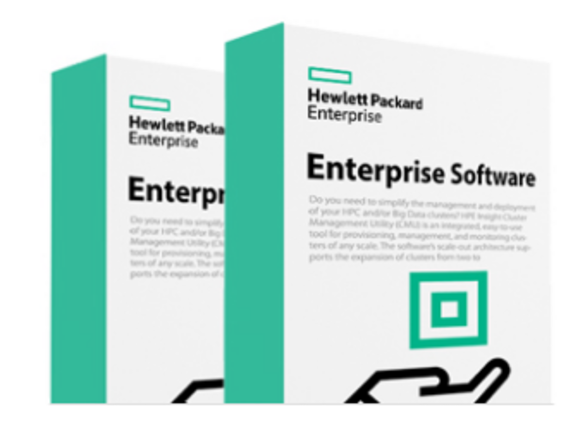 HPE Library and Tape Tools is a free, downloadable, and robust diagnostic tool for all Hewlett Packard Enterprise tape storage products. Provided for untrained administrators as well as experienced professionals, it is ideal for customers who want to verify their installation, facilitate product reliability, perform their own diagnostics, and achieve faster resolution of tape device issues. HPE Library and Tape Tools performs firmware upgrades, verification of device operation, failure analysis, and a range of utility functions. Performance tools assist in troubleshooting bottlenecks and system configuration checks warn of common host issues. It also provides seamless integration with Hewlett Packard Enterprise support by generating and e-mailing test results and support tickets. Our support desk will require the use of this product to troubleshoot most device issues, so it is recommended that a support ticket is pulled and the device assessment test is run before calling.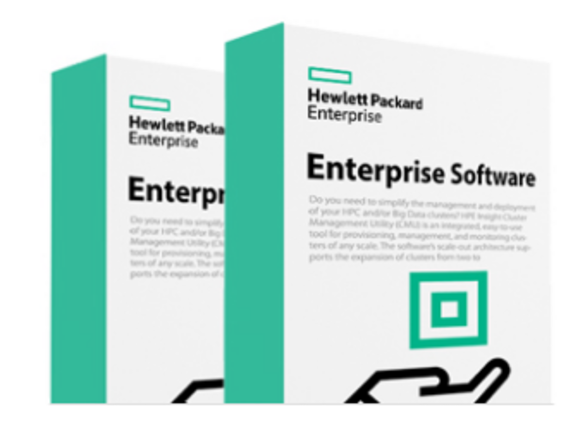 HPE XP P9000 Business Copy Software is a local replication solution that provides data copies within a single HPE XP P9500 Storage, or in storage systems attached to a XP P9500 as external storage. XP P9000 Business Copy Software uses array-based replication technologies that do not interfere with host-level operations, allowing customers to spend time conducting business rather than worrying about how backup and testing operations will impact your systems.

Providing snapshots and mirrors, XP P9000 Business Copy Software reduces the cost of backups, accelerates recovery from failures, provides deployment flexibility, and simplifies application testing. Create full copies in physically separate locations within the array so that accesses to the copy will have no impact on the original production volume. Use the space-efficient snapshot capability to create frequent point-in-time copies of important volumes so that you can quickly restore data to an earlier version if necessary.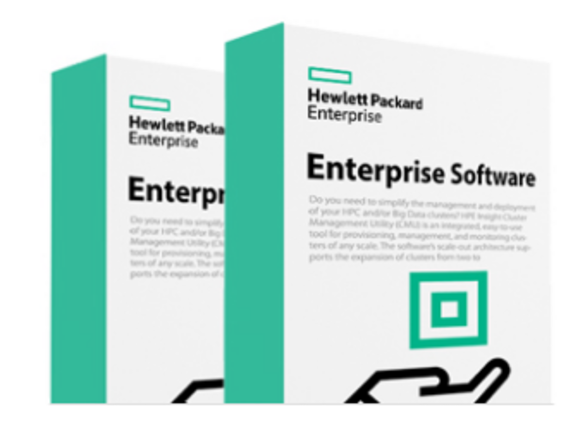 Store and manage mainframe and open systems data on a single HPE XP P9500 Storage. HPE XP P9000 Data Exchange Software allows seamless data exchange between mainframe and open systems hosts. It provides management of data format and code conversions, and allows information sharing across computing platforms. It supports HP-UX, Windows, Linux, Sun Solaris, IBM AIX and mainframe operating systems.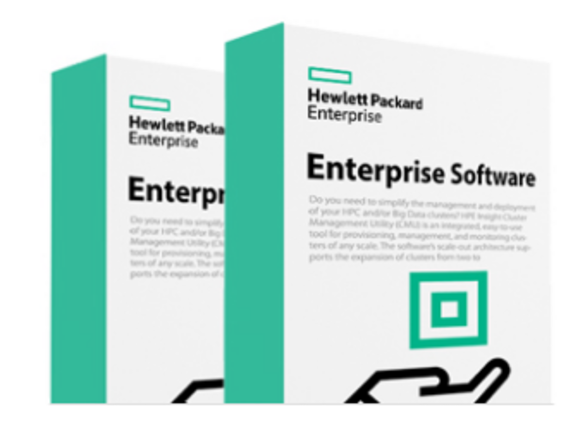 HPE XP P9000 DKA Encryption Software enables the encryption capability for all the data that is stored on the internal drives of the HPE XP P9500 Storage. The Enhanced DKA encrypts the data on disk drives so that data cannot be read off a disk drive that is removed from the HPE XP P9500 Storage. Only data on the disk drives is encrypted (data in cache is not encrypted).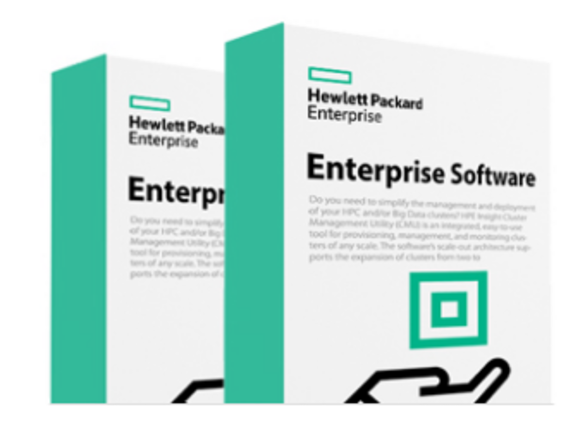 In today's business world, mergers, acquisitions, and technology changes have created IT environments where varieties of dissimilar servers and storage must co-exist. HPE XP P9000 External Storage Software decreases the stress and reduces the cost of owning heterogeneous data storage by simplifying and centralizing common SAN management tasks through storage virtualization. In addition it simplifies movement of data between dissimilar arrays. HPE XP P9000 External Storage Software provides these benefits by giving you the ability to access, monitor, and manage data residing on a variety of different disk arrays as if all of the data were residing on an HPE XP P9500 Storage.

Through advanced virtualization technology, HPE XP P9000 External Storage Software enables the hosting of HPE XP P9500 Storage data on externally attached disk arrays. Servers can see the capacity of the various arrays, but are insulated from the physical attributes.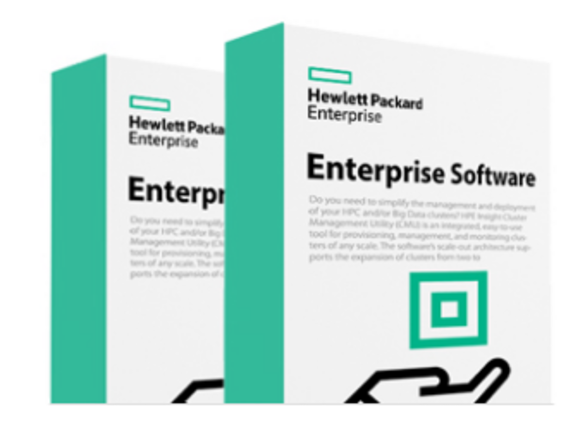 HPE XP P9000 Array Manager Software improves efficiency and maintains quality of service by allowing you to manage data volumes and allocate HPE XP P9500 Storage resources so that your applications receive the proper level of support. Create LUNs, create expanded LUNs, and create small custom size volumes, and establish host access to them. Efficiently control replication volumes with a host-based command line interface. Improve performance by reserving areas of cache to store frequently accessed data. Isolate applications by subdividing the XP P9500 Storage into smaller segments, each consisting of dedicated cache, disk and ports.

HPE XP P9000 Array Manager Software protects your data by controlling access, preventing unauthorized alteration, and securely deleting data when it is no longer required. Configure security to prevent unauthorized servers from accessing the data.
Added to Your Shopping Cart
Product Availability by Store Location
Max 4 items can be added for comparison.