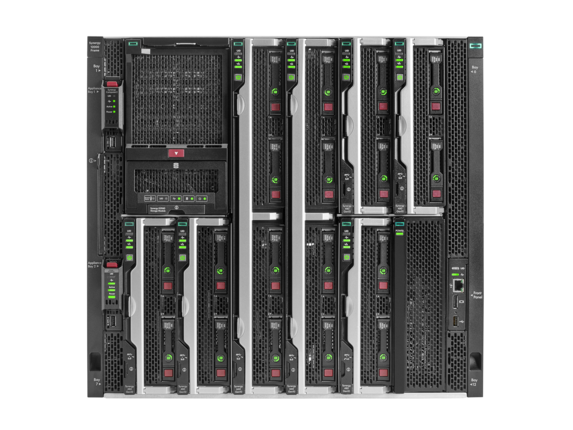 Does your IT infrastructure efficiently combine compute, storage, and networking/fabric resources with intelligence and security to meet your needs of today and tomorrow?

HPE Synergy 12000 Frames are uniquely architected as Composable Infrastructure (CI) to match the powerful 'infrastructure-as-code' capabilities of the HPE intelligent software architecture. Flexible access to compute, storage, and fabric resources allows for use and re-purposing. Linking multiple HPE Synergy Frames efficiently scales the infrastructure with a dedicated single view of the entire management network.

Creating multiple composable domains in the infrastructure can efficiently deliver available resources to the business. HPE Synergy Frames reduce complexity by using intelligent auto-discovery to find all available resources to accelerate workload deployments. This drives IT efficiency as the business grows and delivers balanced performance across resources to increase solution effectiveness.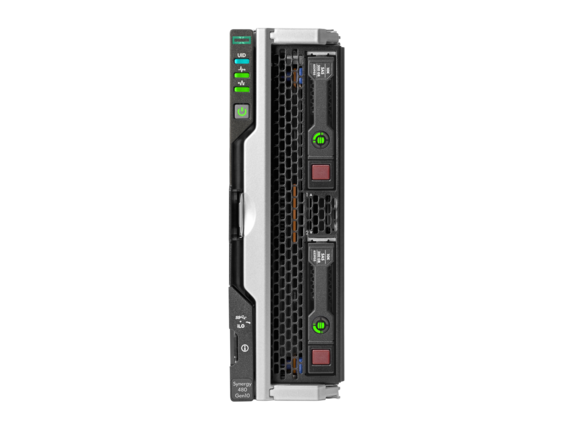 Are your data centers struggling to consolidate large workloads without compromising performance? Gain operational efficiency and control, and deploy IT resources quickly for any workload through a single interface. HPE Synergy is a powerful software-defined solution. HPE Synergy Composable Compute resources create pools of flexible compute capacity that can be configured almost instantly to rapidly provision infrastructure for a broad range of applications. The HPE Synergy 480 Gen10 Compute Module delivers an efficient and flexible two-socket workhorse to support most demanding workloads. Powered by Intel® Xeon® Scalable Family of processors, up to 4.5 TB DDR4, more storage capacity and controllers and a variety of GPU options within a composable architecture. HPE Synergy 480 Gen10 Compute Module is the ideal platform for general-purpose enterprise workload performance now and in the future.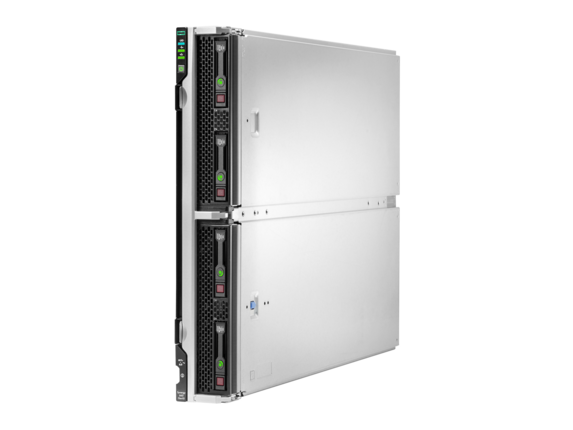 Are your data centers struggling to consolidate large workloads without compromising performance? Delivering a truly agile and efficient IT infrastructure requires the transformation of traditionally rigid physical systems into flexible physical or virtual resource pools. HPE Synergy Composable Compute resources create a pool of flexible compute capacity that can be configured almost instantly to rapidly provision infrastructure for a broad range of applications. The HPE Synergy 660 Gen10 Compute Module delivers higher performance and scalability for your demanding, enterprise data-intensive workloads. The powerful Intel® Xeon® Scalable Family of processors (2 or 4 Socket), broad memory footprint (up to 6 TB of HPE DDR4 memory in 48 DIMM slots) and flexible I/O configuration give your large workloads, such as structured databases and business processing applications, the compute power and memory support they demand.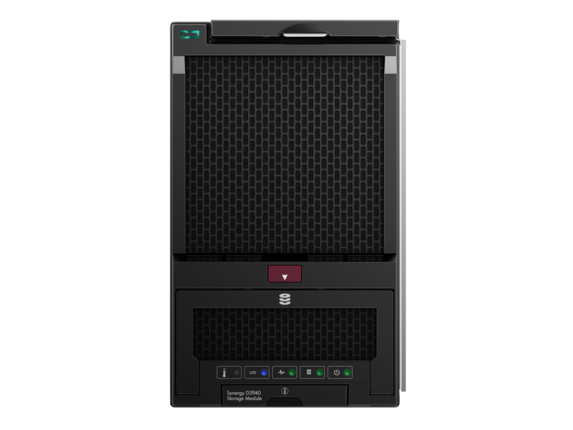 Do you need flexible storage resources in your HPE Synergy 12000 Frame?

The HPE Synergy D3940 Storage Module provides a fluid pool of storage resources for the Composable Infrastructure. Additional capacity for compute modules is easily provisioned and intelligently managed with integrated data services for availability and protection. The 40 SFF drive bays per storage module can be populated with 12 G SAS or 6 G SATA drives. Expand up to 4 storage modules in a single Synergy 12000 Frame for a total of 200 drives.

Any drive bay can be zoned to any compute module for efficient use of capacity without fixed ratios. Use HPE StoreVirtual VSA to create virtualized software-defined storage resources to be among frames. A second HPE Synergy D3940 I/O Adapter provides a redundant path to disks inside the storage module for high data availability. The HPE Synergy D3940 Storage Module and HPE Synergy 12Gb SAS Connection Module are performance optimized in a non-blocking 12 Gb/s SAS fabric.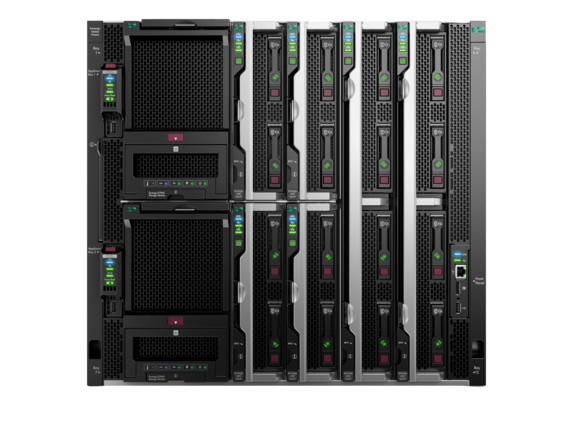 What does it mean for Composable Infrastructure be managed like 'infrastructure as code'? HPE Synergy Composer provides native infrastructure management for assembling and re-assembling compute, storage, and fabric resources to meet any workload. 'Infrastructure as code' capability provides on-demand delivery and support of applications and services with consistent governance, compliance, and integration. This is a paradigm shift in managing infrastructure. Software-defined architecture auto-discovers and self-assimilates HPE Synergy resources for immediate use with template-driven operations. This intelligence increases the speed, efficiency, and reliability of operations. HPE Composer deploys, monitors, and updates the infrastructure from a single interface or from the Unified API. Infrastructure can be deployed for traditional, virtualized, containerized, and cloud environments. Resources can be updated, flexed, and redeployed in a frictionless manner without service interruptions.
Can HPE Synergy provision physical servers at cloud-like speed? Using HPE Synergy Image Streamer, you can rapidly change images on multiple compute nodes in an automated manner. HPE Synergy Image Streamer works with HPE Synergy Composer to rapidly deploy and update multiple physical compute nodes. Operating environment images for bare-metal use might boot directly into a running OS, or VM hosts might perform quick image changeovers. This 'infrastructure-as-code' capability maximizes your return on your systems investment by quickly delivering applications and services and by enabling rapid workload switching (across Linux, ESX, or MS Windows). Enhanced profiles provide true stateless images, which are automatically integrated with server hardware configurations and operating environment images for simplicity of use. Programmatic access is also provided through the Unified API. Integrate, automate, and customize your operations using HPE Synergy Image Streamer.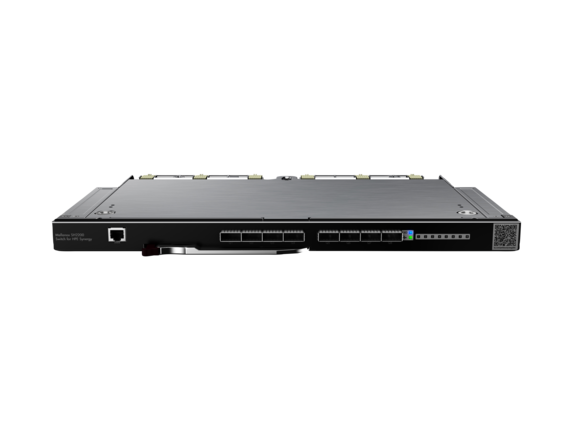 Does limited network bandwidth create a performance bottleneck in your hybrid IT environment?

The Mellanox SH2200 Switch Module for HPE Synergy delivers high-performance, high-speed, low latency 25/50GbE connectivity to each of the Synergy compute nodes, and 40/100GbE to upstream network switches. The module delivers up to 2.8 Tbps switching capacity and 8.4 BPPS throughput for the most demanding data center applications. It offers advanced and comprehensive Layer 2 and Layer 3 feature sets, as well as hardware-based network virtualization support. Network reliability is improved with resilient fabric connectivity to upstream switches using Multi-module LAG (MLAG) technology to reduce single points of failure.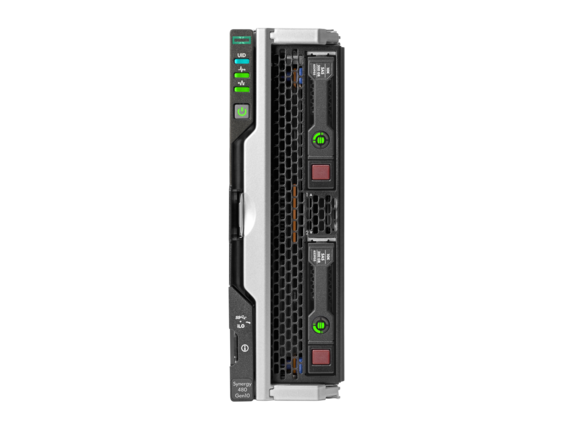 Do you need to increase the performance and security for 3D product design, geophysical visualization and VDI deployments? The HPE Synergy 480 Gen10 Graphics Accelerators deliver data center deployments of graphics workstations to improve the user experience for designers and geophysicists with 3D visualization requirements. By connecting data files to high-speed networks like 10GbE or Fibre Channel, file load times are greatly reduced, even across intercontinental WAN connections, which often requires managing elaborate file caching schemes to reduce model load times. Protecting intellectual property such as design and geophysical databases is critical. Data never leaves the data center, protecting against data loss while enabling worldwide collaboration and reducing concurrency issues. High user-density VDI deployments and virtualized applications in a global deployment that delivers high compute efficiency exceeding levels typically experienced with single-user solutions.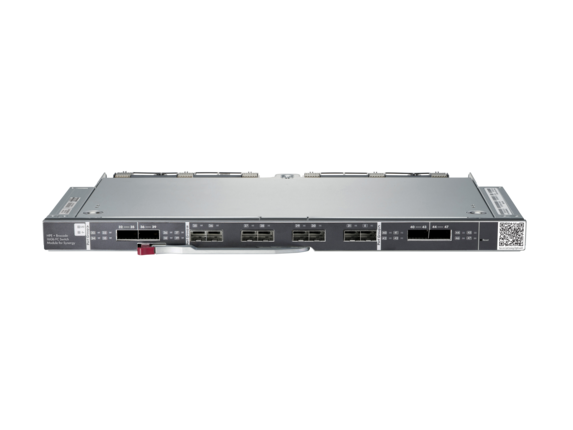 Are you looking for a higher performance embedded Fibre Channel switch module option for your HPE Synergy Frame?

The Brocade 16 Gb Fibre Channel SAN Switch Module for HPE Synergy represents an easy to manage high performance and scalable Fibre Channel switch module with 16 Gb FC technology. It hot-plugs into the back of the HPE Synergy Frame and its integrated design frees up rack space, enables shared power and cooling, and reduces cabling resulting in significant infrastructure savings. The Power Pack+ SAN management software option enables you to manage data flow to maintain optimized performance. Enhanced trunking support with external switches provides higher bandwidth to enable demanding applications and high density server virtualization. 12 or up to 24 auto-sensing ports support lower bandwidth components for investment protection and an upgrade license enables customers to 'pay as they grow'. The Brocade 16 Gb Switch module saves space, costs and simplifies SAN management.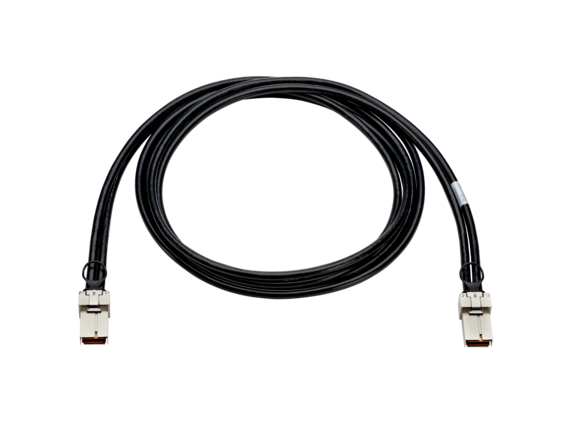 What if you could connect HPE Synergy master and satellite interconnect modules with the flexibility to use either copper or optical cables? The HPE Synergy Interconnect Link Cable is designed for the HPE Synergy composable fabric which connects pools of compute resources. It links multiple frames through connecting the master module to the satellite module. It gives you the flexibility to choose either direct attached copper cable (DAC) or active optical cable (AOC) with different length.
Added to Your Shopping Cart
Product Availability by Store Location
Max 4 items can be added for comparison.