Backup and Disaster Recovery
Backup and Disaster Recovery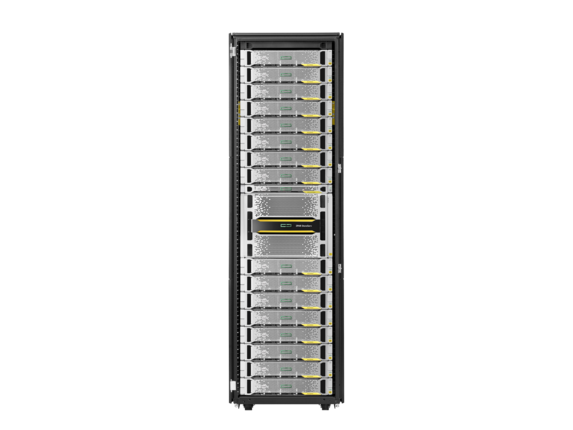 Are you looking to consolidate your enterprise data center applications and workloads from legacy storage as part of your digital transformation? HPE 3PAR StoreServ 9000 Storage helps you consolidate primary storage workloads – for file and block -- onto an enterprise-class flash array without compromising performance, scalability, data services, or resiliency. This HPE 3PAR 9000 Storage is based on the proven HPE 3PAR architecture and is purpose built for all-flash consolidation, delivering the performance, simplicity and agility needed to support your hybrid IT environment. Whether your applications are virtualized, containerized, or traditional, the HPE 3PAR StoreServ 9000 Storage offers you a solution that can deliver improved business results. More transactions, better availability, lower costs regardless of how you consume storage, with a cloud-like pay as you grow model or a traditional capital expense model. Hewlett Packard Enterprise, has you covered.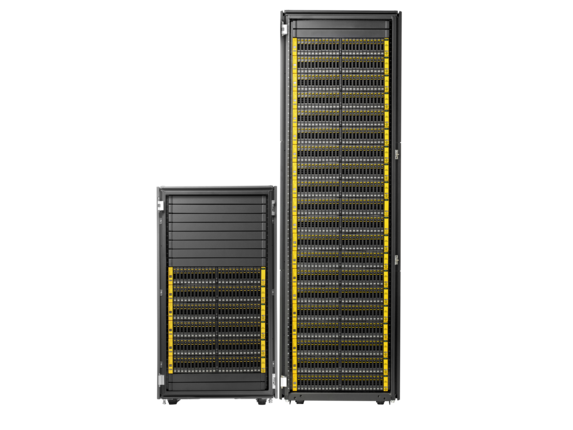 Looking to consolidate onto an enterprise-class flash array without compromising performance, scalability, data services, or resiliency? HPE 3PAR StoreServ 8000 Storage, with the lowest all-flash starting price, delivers the performance advantages of a purpose-built, flash-optimized architecture without compromising resiliency, data services, or data mobility. Unlike other purpose-built flash arrays, 3PAR StoreServ 8000 doesn't require you to introduce an entirely new architecture to achieve flash-optimized performance. With unmatched versatility, performance, and density, HPE 3PAR StoreServ 8000 Storage has you covered with unified storage of block & file protocols, application managed data protection and simplified fabric zoning along with SAN diagnostics.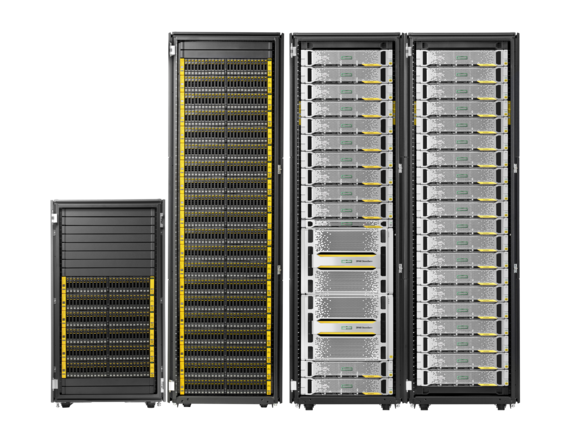 Have Cloud or IT-as-a-Service (ITaaS) environments forced you to settle for Tier-1 storage that compromises your data center? HPE 3PAR StoreServ 20000 Storage is an enterprise flash array with more than 3.8M IOPS, sub-millisecond latencies, a 16x density advantage over the competition [1], and scalability of over 20 PB of usable capacity for massive consolidation – for block and file workloads as well as object access – with Quality of Service (QoS). The flash-optimized architecture features the HPE 3PAR Gen5 ASIC for silicon-based hardware acceleration, including inline deduplication, compression, data packing, thin technologies and other compaction technologies that can reduce acquisition and operational costs without compromising performance. Configuration options are available for all-flash models and combined flash and HDD models. HPE 3PAR StoreServ 20000 also includes at no extra charge data protection with HPE Recovery Manager Central.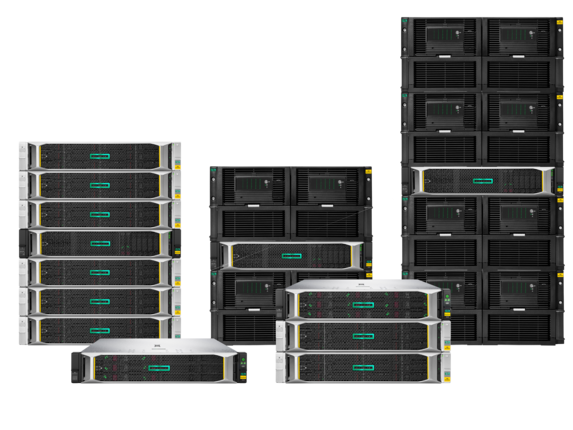 Is data growth resulting in increased backup times, missed SLAs and more management resources? Are you concerned about the threat from ransomware?

HPE StoreOnce Systems with StoreOnce Catalyst provide a single, high-performance backup architecture that spans the entire enterprise. You can reduce the amount of backup data you need to store by 95% and choose between powerful dedicated appliances for larger offices and data centers, and flexible virtual appliances for smaller and remote offices. Industry leading backup and restore speeds mean that you can meet shrinking backup windows and recovery SLAs. StoreOnce Catalyst prevents exposure of backup copies to ransomware.

With StoreOnce you can dedupe anywhere and control the movement of deduplicated data across the enterprise using your backup application. Using Cloud Bank Storage to cloud-enable your current backup and business applications, StoreOnce Systems provide even more flexibility to reduce your cost, risk and complexity.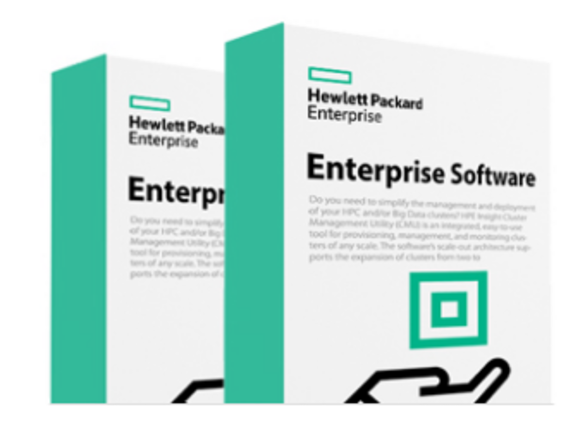 Are you looking for the storage efficiency of a deduplicating storage without the constraints of a purpose built appliance? If so, the HPE StoreOnce VSA meets your needs with the flexibility of a virtual appliance. You get all the features of purpose built StoreOnce Systems deployed as a software defined backup target. In addition the portability and availability features of vSphere and Hyper-V provide added flexibility and resiliency. Up to 500 TB of usable capacity can be configured in 1 TB increments. A StoreOnce VSA license server simplifies license management for large or dynamic VSA deployments. Intelligent Federated Management further simplifies the operations with multiple StoreOnce VSA instances managed through a single console. HPE StoreOnce VSA provides a flexible and a cost effective backup target for virtualized server environments, as part of a pure software defined data protection solution or in conjunction with StoreOnce purpose-built appliances for mixed environments.
Added to Your Shopping Cart
Product Availability by Store Location
Max 4 items can be added for comparison.