Backup and Disaster Recovery
Backup and Disaster Recovery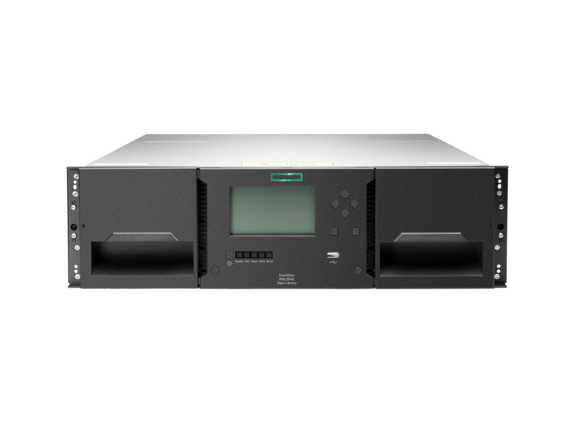 Is the global trend of exponential data growth affecting your business? The highly scalable HPE StoreEver MSL3040 Tape Library provides small to mid-sized organizations with flexibility for long-term data protection and retention of data storage assets. With its modular design and ability to reuse existing HPE MSL LTO upgrade drive kits, you can cost-effectively store up to 8.4PB [1] of data. The HPE StoreEver MSL3040 Tape Library offers exceptional enterprise features and functionality as standard providing advanced security features and reliability. It delivers a tape storage solution that addresses backup and long-term data management challenges such as storing medical records, video surveillance files or for business compliance.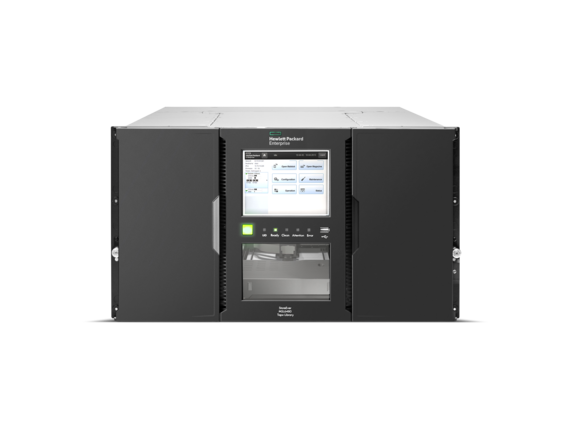 Are your ever expanding data storage, protection and retention needs getting out of hand? The HPE StoreEver MSL6480 Tape Library is the gold standard for mid-range tape automation, delivering best-in-class scalability, density, and performance to meet your short-term backup and disaster recovery data protection needs, as well as long-term archival requirements. Keep pace with data growth by seamlessly scaling up to 7 modules—without disrupting daily data protection. You also save extensive space, as the HPE MSL6480 provides the highest tape drive density per module of any mid-range tape library. The HPE MSL6480 Tape Library reduces the time and resources needed to achieve enterprise-class manageability, equipping you with proactive monitoring on single pane of glass control. Reduce TCO by reusing current MSL tape drives and adding more capacity and performance as you need it. Competitively priced, the HPE MSL6480 Tape Library offers an outstanding return on your storage investment.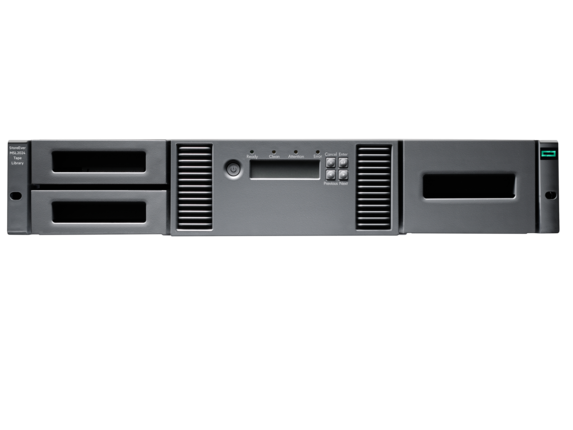 HPE StoreEver MSL Entry-level Tape Automation products meet demanding storage requirement of businesses needing unattended backup, disaster recovery, or archive capability. The 1/8 Tape Autoloader and MSL2024 tape library offer a broad choice of storage capacity including LTO-8, LTO-7, LTO-6 or LTO-5 Ultrium drives. Web-based remote management makes 1/8 Tape Autoloader and MSL2024 tape libraries easily manageable from across the room or across the globe, eliminating the need for remote office IT staff. Simply manage tape media in and out of the library with the standard bar code reader, configurable mail slots, and removable magazines. If a tape were lost or stolen, protect important business data from unauthorized access with data encryption. Quickly increase capacity and/or performance with tool-free drive upgrades in the 1/8 Tape Autoloader or MSL2024 tape library, or move tape drive kits to the MSL3040 or MSL6480 for library scalability and additional enterprise class features.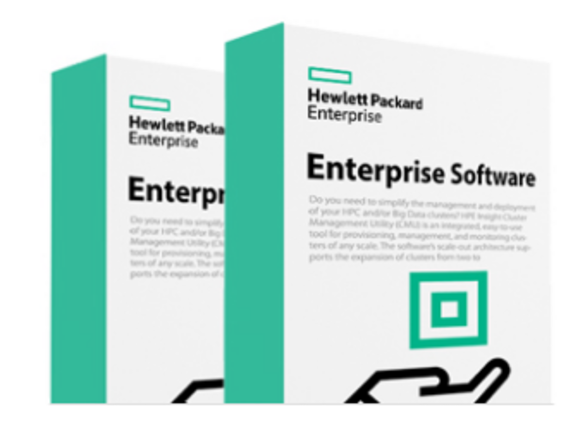 Are you looking for the storage efficiency of a deduplicating storage without the constraints of a purpose built appliance? If so, the HPE StoreOnce VSA meets your needs with the flexibility of a virtual appliance. You get all the features of purpose built StoreOnce Systems deployed as a software defined backup target. In addition the portability and availability features of vSphere and Hyper-V provide added flexibility and resiliency. Up to 500 TB of usable capacity can be configured in 1 TB increments. A StoreOnce VSA license server simplifies license management for large or dynamic VSA deployments. Intelligent Federated Management further simplifies the operations with multiple StoreOnce VSA instances managed through a single console. HPE StoreOnce VSA provides a flexible and a cost effective backup target for virtualized server environments, as part of a pure software defined data protection solution or in conjunction with StoreOnce purpose-built appliances for mixed environments.
Added to Your Shopping Cart
Product Availability by Store Location
Max 4 items can be added for comparison.