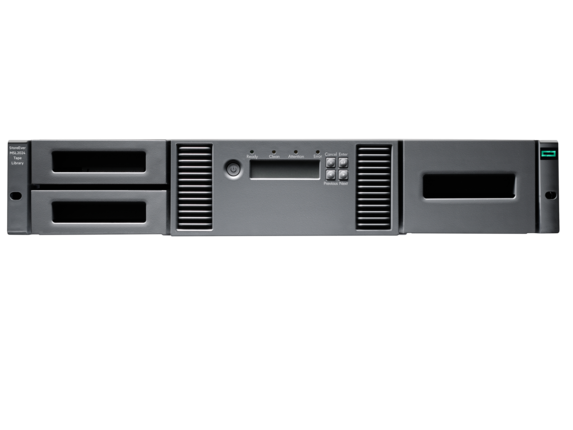 The HPE StoreEver MSL Tape Libraries meet demanding storage requirement of businesses needing unattended tape backup, disaster recovery, or low cost long-term archive capability. The MSL Libraries offer a broad choice of storage capacities and technology including LTO-8, LTO-7, LTO-6 or LTO-5 Ultrium tape drives. Web-based remote management makes the MSL Libraries easily managed from across the room or across the globe. Quickly manage tape media both in and out of the library with the standard bar code reader, configurable mail slots, and multiple 12-slot removable magazines. Protect important business data from unauthorized access with several data encryption options. MSL library investment protection and uncertain data growth are easily managed within the MSL library portfolio. Quickly increase capacity and/or performance with tool-free drive upgrades in the MSL2024/MSL4048, or move tape drive kits to an MSL3040/ MSL6480 for scalability and additional enterprise class features.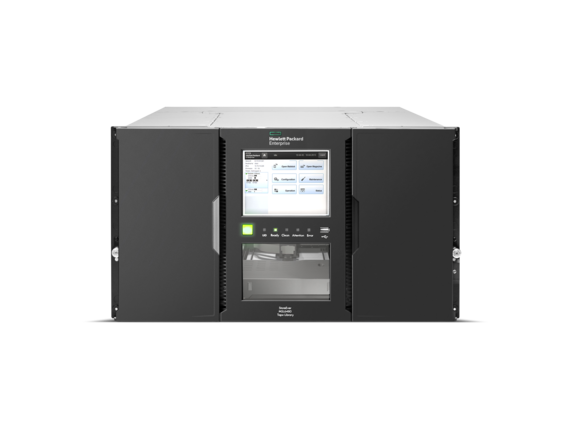 Are your ever expanding data storage, protection and retention needs getting out of hand? The HPE StoreEver MSL6480 Tape Library is the gold standard for mid-range tape automation, delivering best-in-class scalability, density, and performance to meet your short-term backup and disaster recovery data protection needs, as well as long-term archival requirements. Keep pace with data growth by seamlessly scaling up to 7 modules—without disrupting daily data protection. You also save extensive space, as the HPE MSL6480 provides the highest tape drive density per module of any mid-range tape library. The HPE MSL6480 Tape Library reduces the time and resources needed to achieve enterprise-class manageability, equipping you with proactive monitoring on single pane of glass control. Reduce TCO by reusing current MSL tape drives and adding more capacity and performance as you need it. Competitively priced, the HPE MSL6480 Tape Library offers an outstanding return on your storage investment.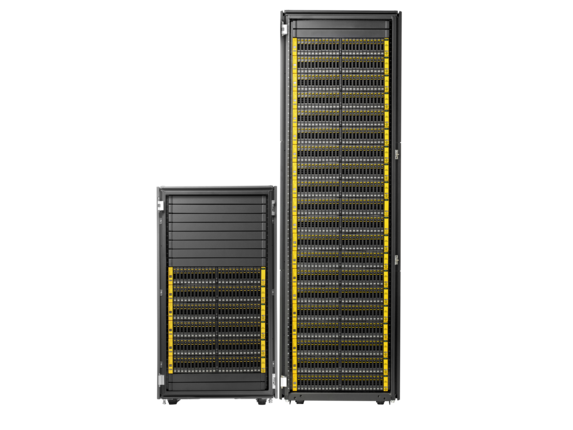 Looking to consolidate onto an enterprise-class flash array without compromising performance, scalability, data services, or resiliency? HPE 3PAR StoreServ 8000 Storage, with the lowest all-flash starting price, delivers the performance advantages of a purpose-built, flash-optimized architecture without compromising resiliency, data services, or data mobility. Unlike other purpose-built flash arrays, 3PAR StoreServ 8000 doesn't require you to introduce an entirely new architecture to achieve flash-optimized performance. With unmatched versatility, performance, and density, HPE 3PAR StoreServ 8000 Storage has you covered with unified storage of block & file protocols, application managed data protection and simplified fabric zoning along with SAN diagnostics.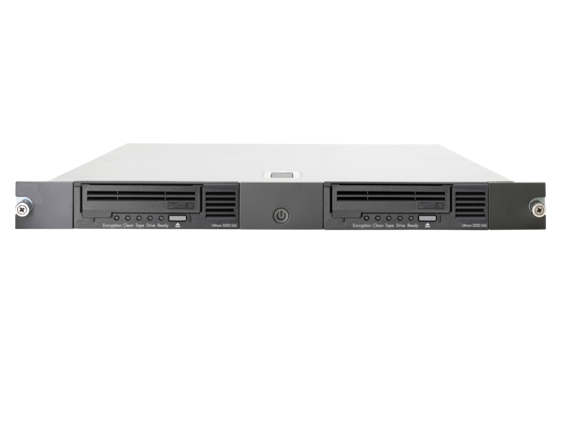 The HPE StoreEver Rack-mount Kit provides a high-density, rack-mountable tape drive and Removable Disk Backup System solution for both direct-attach USB or SAS backup and archiving applications, or a combination of both LTO drives and RDX docks in the same 1U rack-mount kit. Available in a generic format supporting both SAS and USB interfaces, the 1U HPE StoreEver Rack-mount Kit accommodates up to two half-height internal tape drives with a maximum capacity of 60 TB (compressed) using two HPE LTO-8 Ultrium 30750 drives. The 1U enclosure also supports up to two internal HPE RDX docks with a maximum capacity of 8 TB per backup session when using two HPE RDX 4 TB USB removable hard disk drives.
Added to Your Shopping Cart
Product Availability by Store Location
Max 4 items can be added for comparison.