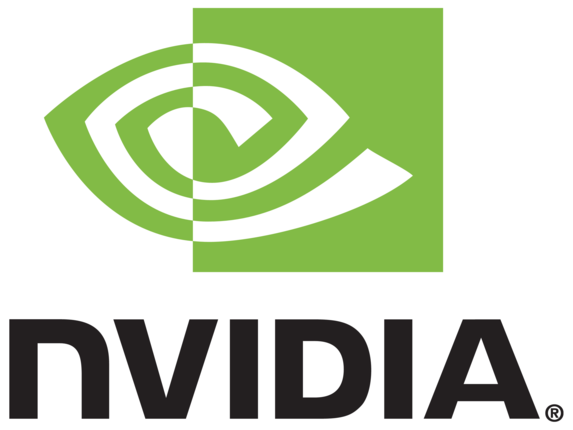 Do you require higher performance computation for deep learning, high-performance computing (HPC) workloads, or graphics? Companies are facing greater computational and graphics requirements as large and complex computational models become more commonplace. Traditional CPU technology is no longer able to keep up with these increasing demands. NVIDIA® accelerators for HPE ProLiant servers seamlessly integrate GPU computing with select HPE server families. Designed for power-efficient, high-performance supercomputing, NVIDIA accelerators deliver dramatically higher application acceleration than a CPU-only approach for a range of deep learning, scientific, and commercial applications. The thousands of NVIDIA CUDA® cores of each accelerator allow it to divide large computing or graphics tasks into thousands of smaller tasks that can be run concurrently, thus enabling much faster simulations and improved graphics fidelity for extremely demanding 3D models.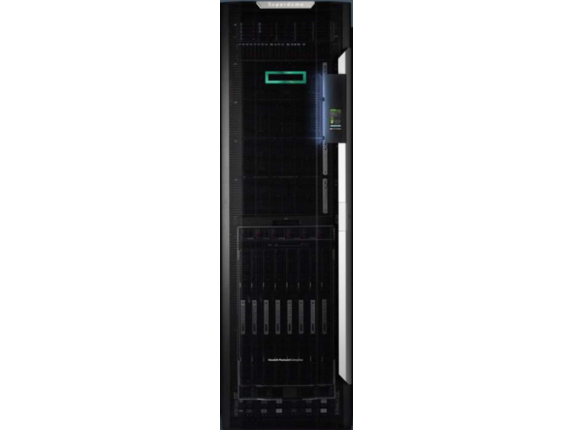 Has your data center become an inflexible, monolithic, hard-wired, under-utilized collection of systems and complex processes that require excessive manpower to operate? The HPE Integrity Superdome 2 Server family based on a blade design, a common network fabric, comprehensive cross-domain control and advanced power and cooling management delivers a mainframe replacement. The Hewlett Packard Enterprise Converged Infrastructure (CI) delivers consolidation, modernization, shared services and business continuity initiatives by simplifying, consolidating and automating everything from the start. It provides mission-critical scalability and reliability for the most demanding applications and workloads, while supporting up to thirty-two 8 core Intel® Itanium® 9700 processors. The HPE Integrity Superdome 2 Server supports up to 8 TB of memory and has ECC and built-in redundancy, helping you take advantage of the performance benefits of Itanium processors.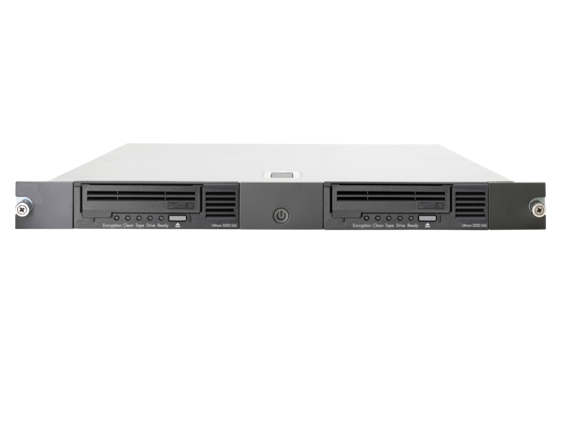 The HPE StoreEver Rack-mount Kit provides a high-density, rack-mountable tape drive and Removable Disk Backup System solution for both direct-attach USB or SAS backup and archiving applications, or a combination of both LTO drives and RDX docks in the same 1U rack-mount kit. Available in a generic format supporting both SAS and USB interfaces, the 1U HPE StoreEver Rack-mount Kit accommodates up to two half-height internal tape drives with a maximum capacity of 60 TB (compressed) using two HPE LTO-8 Ultrium 30750 drives. The 1U enclosure also supports up to two internal HPE RDX docks with a maximum capacity of 8 TB per backup session when using two HPE RDX 4 TB USB removable hard disk drives.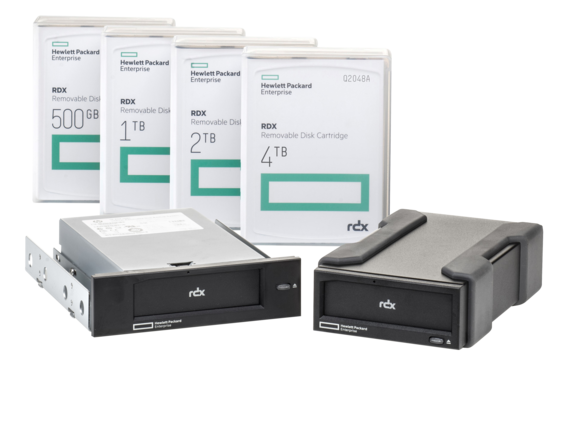 Do you need a fast disk-based backup and recovery solution that can be installed in a single server or branch office? The HPE RDX Removable Disk Backup System is a reliable disk-based backup and recovery solution with unmatched portability, fast recovery and easy integration into a single server or branch office environment. It is rugged, removable, easy-to-use, and cost-effective for small offices or home offices with little or no IT resources. The HPE RDX Removable Disk Backup System is designed for harsh work environments where businesses need to protect, manage, transport or capture large amounts of data in less than ideal locations.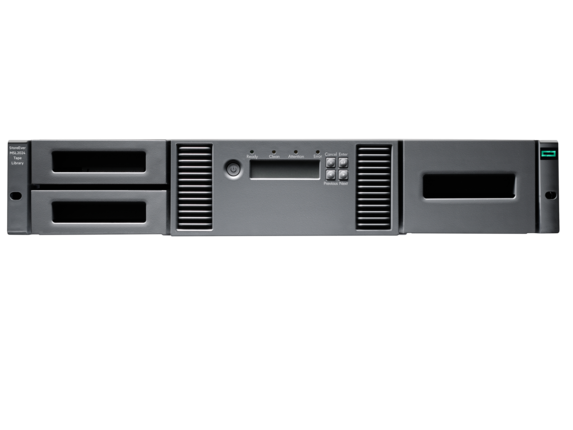 The HPE StoreEver MSL Tape Libraries meet demanding storage requirement of businesses needing unattended tape backup, disaster recovery, or low cost long-term archive capability. The MSL Libraries offer a broad choice of storage capacities and technology including LTO-8, LTO-7, LTO-6 or LTO-5 Ultrium tape drives. Web-based remote management makes the MSL Libraries easily managed from across the room or across the globe. Quickly manage tape media both in and out of the library with the standard bar code reader, configurable mail slots, and multiple 12-slot removable magazines. Protect important business data from unauthorized access with several data encryption options. MSL library investment protection and uncertain data growth are easily managed within the MSL library portfolio. Quickly increase capacity and/or performance with tool-free drive upgrades in the MSL2024/MSL4048, or move tape drive kits to an MSL3040/ MSL6480 for scalability and additional enterprise class features.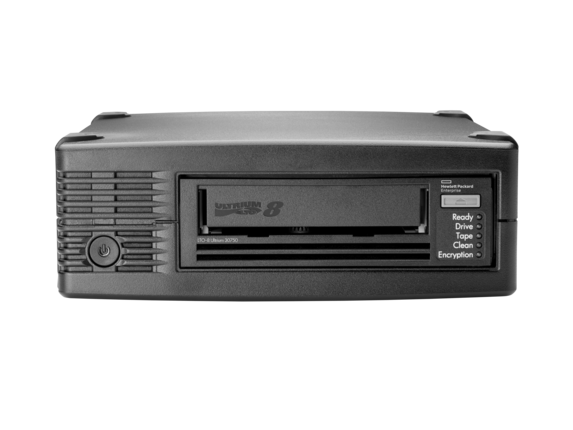 HPE StoreEver LTO Ultrium Tape Drives represent eight-generations of LTO technology capable of storing up to 30TB [1] per cartridge, with hardware data encryption, HPE StoreOpen with LTFS for ease of use at an unprecedented performance. Data hardware encryption using AES 256-bit provides easy-to-enable security to protect the most sensitive data and prevent unauthorized access of tape cartridges. Linear Tape File System (LTFS) is an open format for storing data on tape that makes LTO generation 5 and later tapes self-describing and file-based. Capable of data transfer rates up to 300 MB/s native, the Data Rate Matching further optimizes performance by matching host system speed to keep drives streaming, thus enabling a faster tape performance.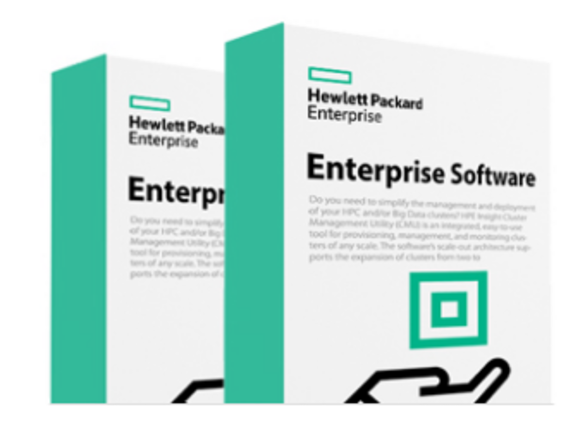 Do you need to manage your Hewlett Packard Enterprise Converged Infrastructure with VMware®? HPE OneView for VMware vCenter with Operations Manager and Log Insight seamlessly integrates the manageability features of HPE Synergy, HPE ProLiant servers, HPE BladeSystem, HPE Virtual Connect and HPE Storage with VMware solutions. You can gain deep insight and control of virtualized Hewlett Packard Enterprise Converged Infrastructure environments while reducing the time it takes to make important changes, increase capacity or manage planned and unplanned downtime. When used with the automation power of HPE OneView, best practices for Converged Infrastructure can be defined once and reused many times to provision an entire cluster with compute and storage fully configured in five easy steps. Integrations with VMware vRealize Operations, Orchestrator, and Log Insight deliver powerful analytics, automation, and deeper troubleshooting tools to your VMware administrators.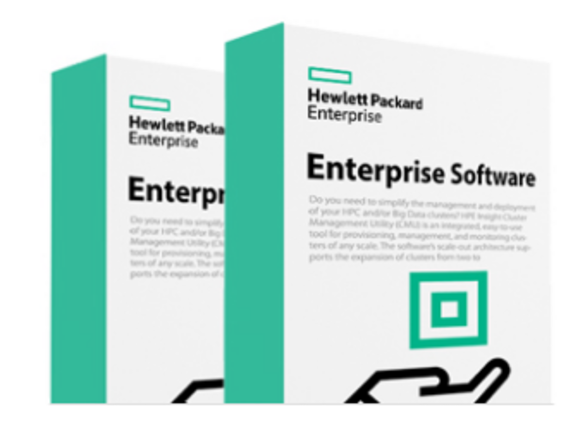 Aruba Virtual Mobility Controller (VMC) is deployed as a Virtual Machine and runs on ArubaOS 8. It provides a flexible deployment alternative to hardware mobility controllers (72xx and 7xxx). This virtual controller also provides plenty of capacity and speed for BYOD and IEEE 802.11ac devices for both campus or branch deployments.

VMC can be deployed as standalone or managed by the Aruba Mobility Master where it can support up to 100K users. A VMC deployment can benefit customers from operational cost savings as it can reside with other VMs sharing the same existing virtualization infrastructure.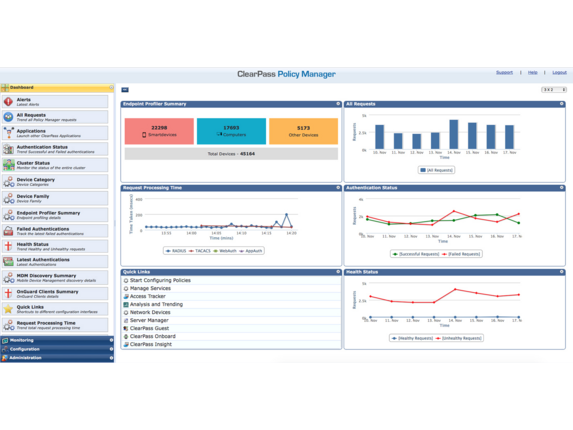 Aruba ClearPass OnGuard Software agents perform advanced endpoint posture assessments on leading computer operating systems to ensure compliance is met before devices connect.

Running on the Aruba ClearPass Policy Manager platform, the advanced network access control (NAC) framework in ClearPass OnGuard offers exceptional safeguards against vulnerabilities. In addition to anti-virus, anti-spyware and personal firewall audits performed by traditional NAC products, OnGuard agents can perform additional posture and health checks to ensure a greater level of endpoint compliance
Added to Your Shopping Cart
Product Availability by Store Location
Max 4 items can be added for comparison.