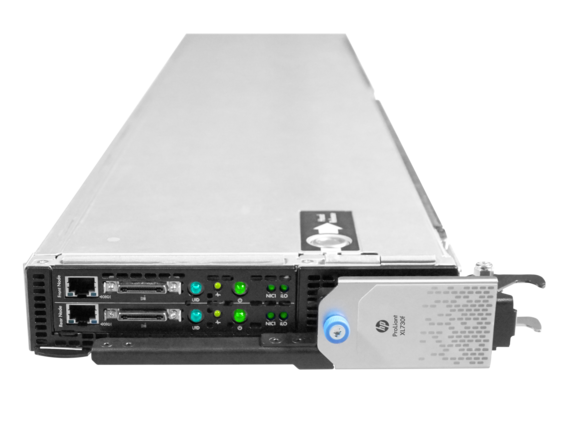 Fuel ground breaking research in science and engineering with leading-edge technology, while going greener than ever before. The HPE ProLiant XL730f Gen9 Server in the HPE Apollo 8000 System reaches new heights of performance density, with 4x the teraflops per square foot and up to 40% more FLOPs per watt than comparable air cooled servers[1]. At the same time, the HPE Apollo 8000 System helps reduce your carbon footprint, saving up to 3,800 tons of CO2 per year[2]. That's about the same amount of CO2 produced per year by 790 cars!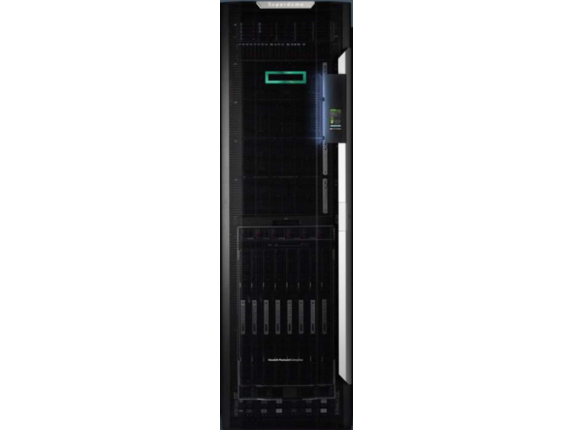 Has your data center become an inflexible, monolithic, hard-wired, under-utilized collection of systems and complex processes that require excessive manpower to operate? The HPE Integrity Superdome 2 Server family based on a blade design, a common network fabric, comprehensive cross-domain control and advanced power and cooling management delivers a mainframe replacement. The Hewlett Packard Enterprise Converged Infrastructure (CI) delivers consolidation, modernization, shared services and business continuity initiatives by simplifying, consolidating and automating everything from the start. It provides mission-critical scalability and reliability for the most demanding applications and workloads, while supporting up to thirty-two 8 core Intel® Itanium® 9700 processors. The HPE Integrity Superdome 2 Server supports up to 8 TB of memory and has ECC and built-in redundancy, helping you take advantage of the performance benefits of Itanium processors.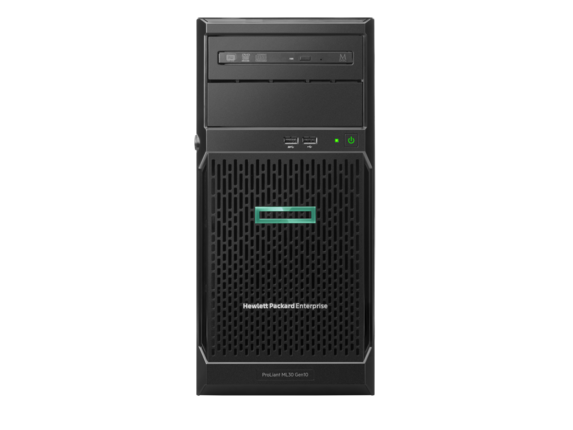 Do you know that a reliable enterprise-class server can easily meet your budget? The HPE ProLiant ML30 Gen10 server is a powerful yet affordable tower server designed for small offices, remote and branch offices to run on-premise and Hybrid Cloud solutions, delivering enterprise-class performance, security, reliability, and expandability at a lower cost. Just a small change can give you an extra edge. Hewlett Packard Enterprise builds security right into the server with HPE iLO silicon root of trust, making the HPE ProLiant ML30 Gen10 server one of the world's most secure industry-standard servers. Redundant power supply option and up to 4 LFF or 8 SFF hot-plug HDDs provide availability and flexibility. The enhanced expansion capability allows you to upgrade with SAS controllers, networking cards, or graphics cards as your business grows. You will be surprised at how much benefit you can get with HPE ProLiant ML30 Gen10 server.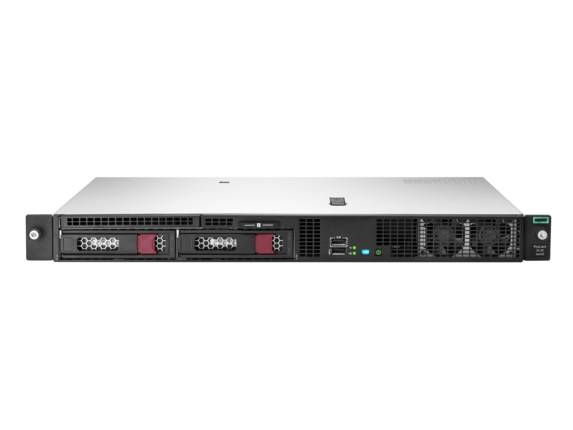 Are you looking for a compact 1U server that supports workloads in a variety of environments? HPE ProLiant DL20 Gen10 server delivers a compact and versatile server at an affordable price. Deploy the portable form factor in small, remote or branch offices, as a compact yet powerful point of sale platform in transport, retail and hospitality environments, or as a flexible configuration for customization in space constrained environments of OEM, military and government customers. HPE ProLiant DL20 Gen10 server blends performance, reliability and manageability. This 1P 1U server powered by Intel® Pentium®, Intel® Core™ i3 or Intel® Xeon® E processors provides unique enterprise-class capabilities at a great value—making it an ideal rack server platform for growing businesses, enterprises, and service providers. Outstanding configuration flexibility caters to a variety of business requirements and a range of HPE Qualified Options to fit most needs—helping customers improve their workloads.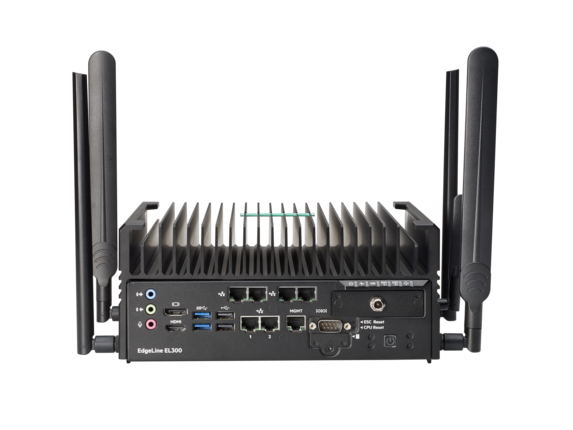 Are you looking for a converged operational technology (OT) and enterprise-class information technology (IT) in a single, ruggedizable system that implements data center-level compute and management technology at the edge? The HPE Edgeline EL300 Converged Edge System provides an effective way to connect and manage all your OT systems such as control systems, data acquisition systems and industrial networks. HPE Edgeline EL300 is a highly flexible, expandable and customizable platform that can grow as your needs evolve over time. Its modular design allows the device to incorporate expansion modules for a multitude of connectivity options. This HPE Edgleine EL300 supports remote management over both wireless and wired networks. The HPE Edgeline EL300 has a ruggedized, fanless design that will withstand harsh environmental conditions with a wide operational temperature range of -30°C to 70°C and is ideal for embedded customer use cases.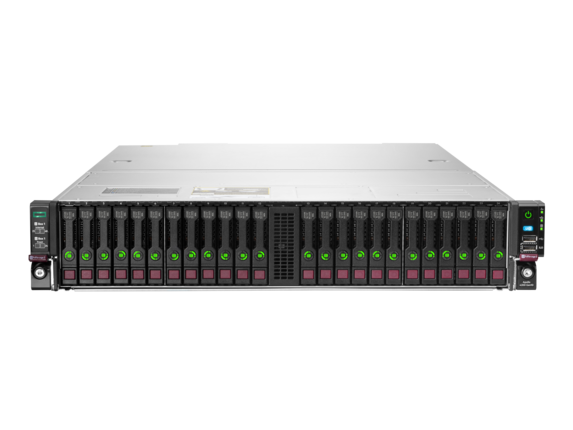 Are you looking for a 2U ultra-dense and rack-scale system providing the right balance of capacity, performance, and security for your data storage intensive workloads? The HPE Apollo 4200 Gen10 Server offers an architecture optimized for Big Data Analytics, Software-Defined Storage, backup and archive, and other data storage intensive workloads. Its unique, easily serviceable 2U design saves data center space with up to 28 LFF or 54 SFF hot-plug drives. It delivers accelerated performance with a superior bandwidth and balanced architecture, Intel® Xeon® Processors, and NVMe connected SSDs. The focus on security extends from FIPS 140-2 Level 1 validated storage controllers down to the system silicon level, taking full advantage of HPE innovations in firmware protection, malware detection, and recovery. With HPE GreenLake Flex Capacity and HPE Financial Services, you can combine the economic agility benefits of consumption-based IT with the performance and security of on-premise.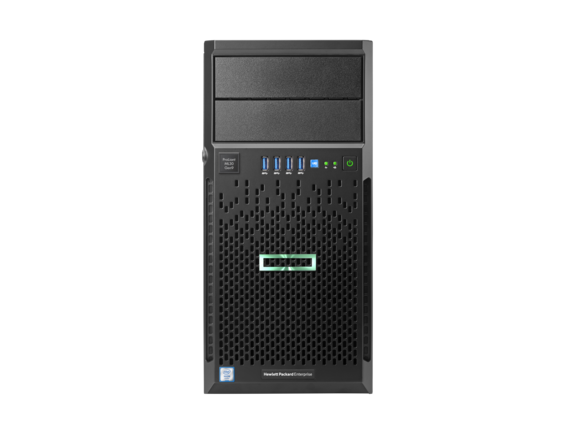 Does your remote or branch office need a server that delivers the essential availability and expansion to accommodate your changing business needs? The HPE ProLiant ML30 Gen9 server is an affordable single-socket tower server that features value performance, expansion, and growth that is ideal for small businesses and remote branch offices.
Are you looking for a compact 1U server that works in a variety of environments?

The dense and compact HPE ProLiant DL20 Gen9 server powered by Intel® Pentium®, Core i3 and E3-1200 v5/v6 processors provides a unique blend of enterprise-class capabilities at a great value—making it an ideal rack server platform for growing businesses and service providers. It offers outstanding configuration flexibility to cater to a wide variety of business requirements at an affordable price point. The ProLiant DL20 Gen9 server offers a range of HPE Qualified Options to fit most needs like affordable drives for light workloads, solid state drives for the demanding requirements, from a single non-hot plug power supply to an efficient HPE hot plug redundant power supply, from multiple storage controllers to the HPE FlexibleLOM networking cards—helping customers find the right configuration for their workloads.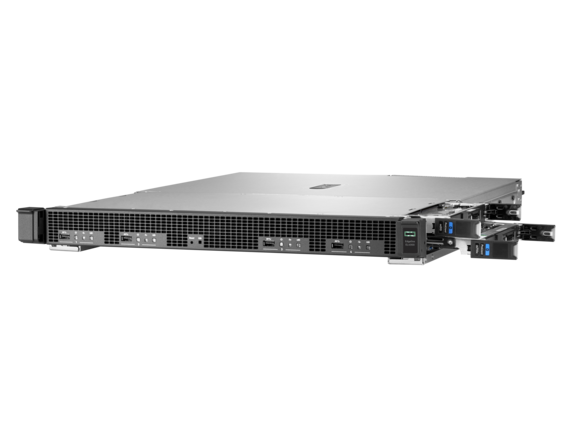 What's common between the Enterprise Edge, Media Edge and Industrial IoT Edge?

They all run on the HPE industry-leading portfolio of Converged Edge Systems. The HPE Edgeline EL4000 Converged Edge System, coupled with Citrix technology, is a perfect enterprise or SMB solution for delivering simple, smart, dense and secure desktops or applications, from anywhere - to any device. Multiple System Operators (MSO) and Over-The-Top (OTT) providers love the ability to cache, rapidly process and easily manage video, audio and other rich media in one converged system. Doing all of this at the edge means huge networking cost savings and a superior consumer viewing experience. Rugged HPE Edgeline systems integrated with precision data capture/control, enterprise grade security, systems management and blazingly fast storage are also the ideal choice for harsh Industrial IoT environments. Break cloud vendor lock-in and enable true edge analytics through three points of convergence in one box.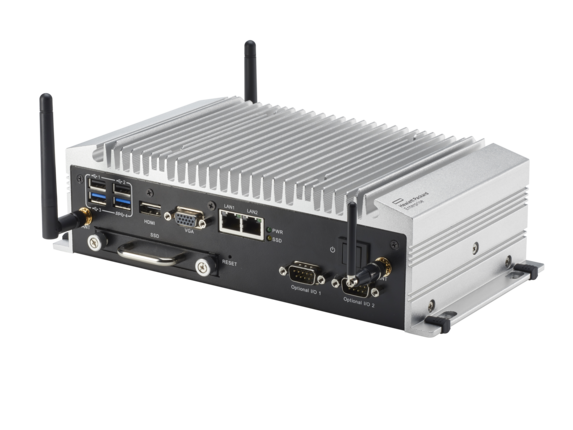 Is your company struggling with moving analytics to the edge of your network?

The HPE GL20 IoT Gateway is a mid-level rugged compute solution designed to operate in industrial environments such as manufacturing, smart cities, or oil and gas. This performance gateway comes optimally configured with CPU, memory, connectivity and an expansive I/O selection including four-port Power-over-Ethernet (PoE) plus 1 x 8 bit digital input/output (DIO) addressing a host of Internet of Things (loT) needs. The HPE Edgeline product families are complete solutions out-of-the-box that are easy-to-use and quick-to-deploy. A universal mounting kit as well as a universal power kit are included. The HPE GL20 IoT Gateway brings computing and analytics closer to the edge of the network helping customers to quickly analyze data being generated in real-time enabling them to act fast reducing the chance of a lost opportunity - or a missed red flag.
Added to Your Shopping Cart
Product Availability by Store Location
Max 4 items can be added for comparison.