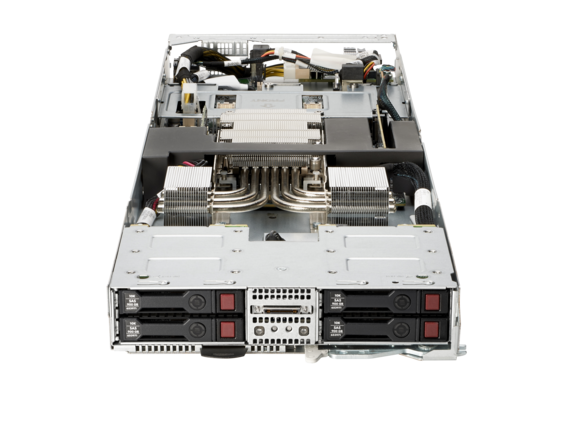 Do you need a server platform for your data intensive workloads that can scale as your requirements increase?
The HPE ProLiant XL260a Gen9 Server delivers high compute performance for your budget, while leveraging the HPE Apollo 6000 System and its modular flexibility and rack-scale efficiency.
This server features the Intel® Xeon® Phi series processors and six DIMM slots are ready with 2400 MT/s memory, integrated fabric (optional) and HPE SmartMemory.

The modular HPE Apollo 6000 Chassis can accommodate up to ten server trays, with the flexibility to choose from various trays, HPE ProLiant XL260a Gen9 Server, HPE ProLiant XL250a Gen9 Server with accelerators, HPE ProLiant XL230a Gen9 Server, or a combination of server trays to meet workload needs while lowering TCO.

The HPE Apollo 6000 Power Shelf drives rack scale power efficiency, while the Hewlett Packard Enterprise Advanced Power Manager provides real-time power measurements and enables rack-level dynamic power capping.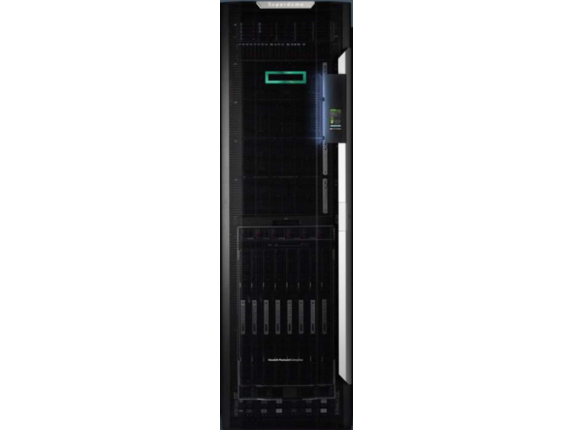 Has your data center become an inflexible, monolithic, hard-wired, under-utilized collection of systems and complex processes that require excessive manpower to operate? The HPE Integrity Superdome 2 Server family based on a blade design, a common network fabric, comprehensive cross-domain control and advanced power and cooling management delivers a mainframe replacement. The Hewlett Packard Enterprise Converged Infrastructure (CI) delivers consolidation, modernization, shared services and business continuity initiatives by simplifying, consolidating and automating everything from the start. It provides mission-critical scalability and reliability for the most demanding applications and workloads, while supporting up to thirty-two 8 core Intel® Itanium® 9700 processors. The HPE Integrity Superdome 2 Server supports up to 8 TB of memory and has ECC and built-in redundancy, helping you take advantage of the performance benefits of Itanium processors.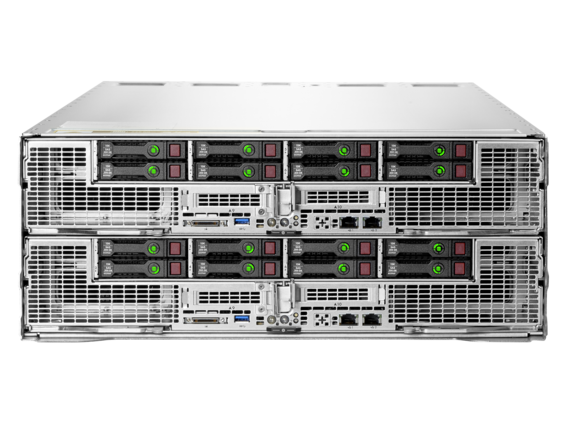 Do you need to rapidly transform massive data streams?

The HPE Apollo 6500 System provides the tools and the confidence to deliver high performance computing (HPC) innovation. The system consists of three key elements: the HPE ProLiant XL270d Gen9 Server tray, the HPE Apollo d6500 Chassis, and the HPE Apollo 6000 Power Shelf.

The XL270d Gen9 Server provides up to 56 Tflops of single precision performance per server with eight NVIDIA® Tesla M40 GPU and two Intel® Xeon® E5-2600 v4 processors in a 2U server. With a configurable internal PCIe Gen3 fabric, choose to optimize the GPU topology to match your specific needs. High-bandwidth, low-latency networking is tightly coupled to the accelerators allowing you to take full advantage of your network. Two x16 PCIe Gen3 slots for your choice of high speed fabrics.

The Apollo 6500 System: Your next accelerated computing solution.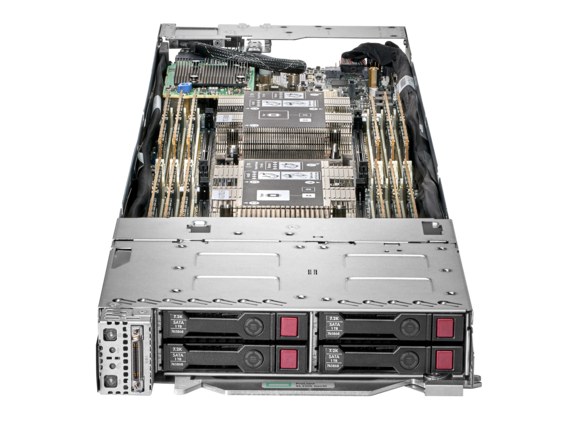 Do you need a server platform for extreme high performance computing (HPC) workloads that can scale with your business growth? The HPE ProLiant XL230k Gen10 Server delivers extreme compute performance using leading edge technologies needed to handle complex HPC workloads in enterprise data centers. This server leverages the Intel® Xeon® Scalable processor family along with DDR4 2666 and 2933 MT/s HPE SmartMemory. This modular, fully integrated, and highly flexible HPE Apollo k6000 Chassis accommodates up to 24 HPE ProLiant XL230k Gen10 Server trays, Ethernet and high-speed fabric switches to address various HPC workload needs. The HPE Apollo 6000 Gen10 System is a performance-enhanced, air-cooled solution that offers outstanding configuration flexibility, redundant power, simplified administration and rack-scale efficiency to lower the total cost of ownership (TCO) needed for mass scale HPC deployments.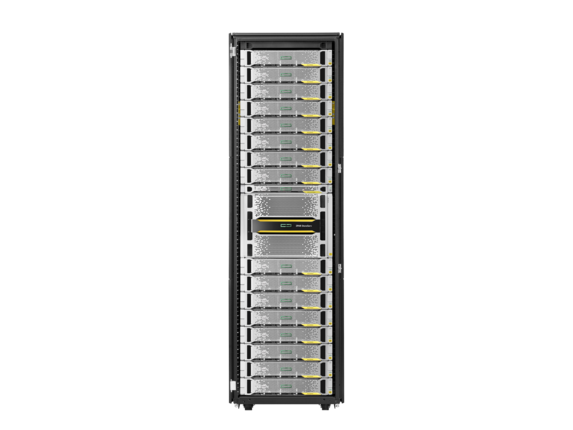 Are you looking to consolidate your enterprise data center applications and workloads from legacy storage as part of your digital transformation? HPE 3PAR StoreServ 9000 Storage helps you consolidate primary storage workloads – for file and block -- onto an enterprise-class flash array without compromising performance, scalability, data services, or resiliency. This HPE 3PAR 9000 Storage is based on the proven HPE 3PAR architecture and is purpose built for all-flash consolidation, delivering the performance, simplicity and agility needed to support your hybrid IT environment. Whether your applications are virtualized, containerized, or traditional, the HPE 3PAR StoreServ 9000 Storage offers you a solution that can deliver improved business results. More transactions, better availability, lower costs regardless of how you consume storage, with a cloud-like pay as you grow model or a traditional capital expense model. Hewlett Packard Enterprise, has you covered.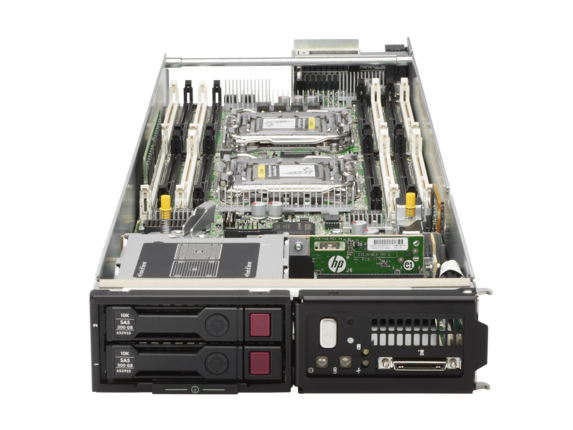 In your scale-out deployment, do your servers allow you to leverage the full potential of your Big Data?

The HPE ProLiant XL450 Gen9 Server gives you the power to optimize your performance requirements for Hadoop or object storage workloads using up to 2 Intel Xeon E5-2600v3 processors, and up to 512 GB (in 16 DIMMs) of memory per server. For ideal performance in analytics workloads, the HPE ProLiant XL450 Gen9 Server offers up to 16 cores per processor and up to 135W. Each server also features up to 4 PCIe Gen3 slots and a FlexibleLOM, enabling you to adapt to the I/O requirements of your workloads now and into the future.

In addition, the HPE ProLiant XL450 Gen9 Server offers HPE ProLiant management software like HPE Integrated Lights-Out 4 (iLO4) to deploy, manage, and utilize valuable data center resources. Whether you are running object storage, Hadoop, or other data intensive applications, you can deploy your scale-out XL450 architecture with confidence.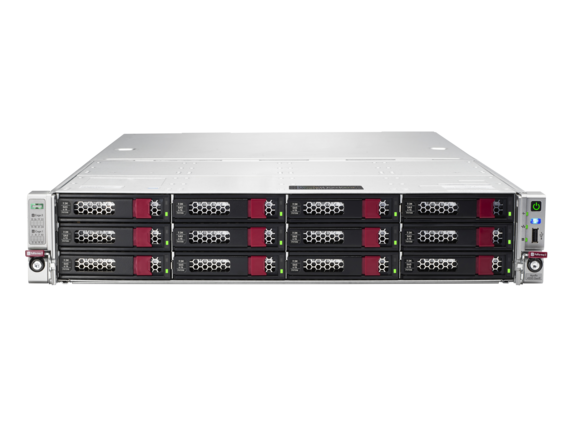 Are you ready to compete in the Big Data arena by making the leap into enterprise-class server storage architecture? The HPE Apollo 4200 Gen9 Server offers revolutionary storage density in a 2U form factor, with one of the highest storage capacities in any 2U server. When you are running object storage, Hadoop®, content delivery, or other data-intensive workloads on general purpose servers, the HPE Apollo 4200 allows you to save valuable data center space through its unique density optimized 2U form factor which holds up to 28 Large Form Factor (LFF) or 54 Small Form Factor (SFF) hot-plug drives. If you want to grow your Big Data solutions with infrastructure that is ready to scale, but prefer the familiarity of 2U hardware, the HPE Apollo 4200 Gen9 Server, with up to 224 TB per server, is the ideal enterprise bridge to purpose-built, density optimized infrastructure. And there are no special racks required as it fits easily into standard racks with a depth of 32-inches per server.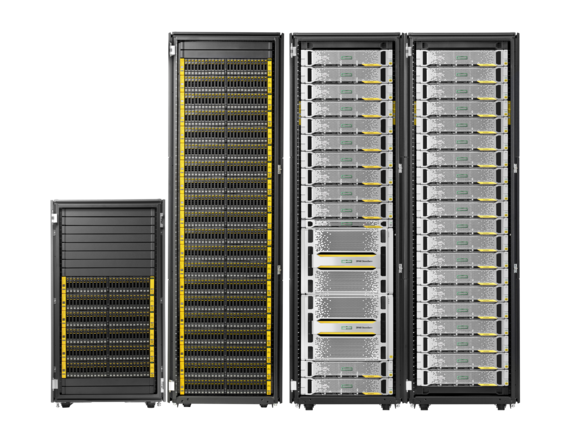 Have Cloud or IT-as-a-Service (ITaaS) environments forced you to settle for Tier-1 storage that compromises your data center? HPE 3PAR StoreServ 20000 Storage is an enterprise flash array with more than 3.8M IOPS, sub-millisecond latencies, a 16x density advantage over the competition [1], and scalability of over 20 PB of usable capacity for massive consolidation – for block and file workloads as well as object access – with Quality of Service (QoS). The flash-optimized architecture features the HPE 3PAR Gen5 ASIC for silicon-based hardware acceleration, including inline deduplication, compression, data packing, thin technologies and other compaction technologies that can reduce acquisition and operational costs without compromising performance. Configuration options are available for all-flash models and combined flash and HDD models. HPE 3PAR StoreServ 20000 also includes at no extra charge data protection with HPE Recovery Manager Central.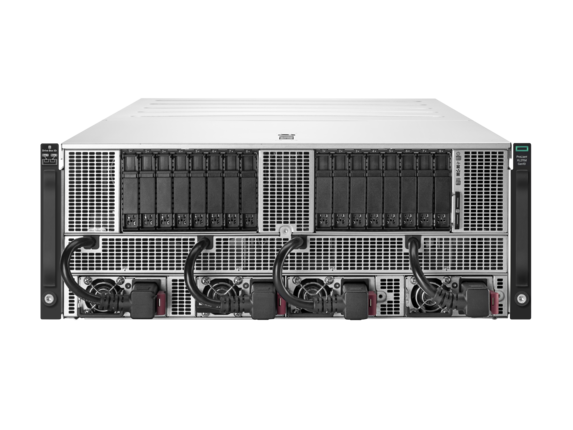 Do you need increased computing performance for high performance computing (HPC) and deep learning? The HPE Apollo 6500 Gen10 System is an ideal HPC and deep learning platform providing unprecedented performance with industry leading [1] GPUs, fast GPU interconnect, high bandwidth fabric and a configurable GPU topology to match your workloads. The ability of computers to autonomously learn, predict, and adapt using massive data sets is driving innovation and competitive advantage across many industries and applications are driving these requirements. The system with rock-solid reliability, availability, and serviceability (RAS) features includes up to eight GPUs per server, NVLink for fast GPU-to-GPU communication, Intel® Xeon® Scalable processors support, choice of high-speed / low latency fabric, and is workload enhanced using flexible configuration capabilities. While aimed at deep learning workloads, the system is suitable for complex simulation and modeling workloads.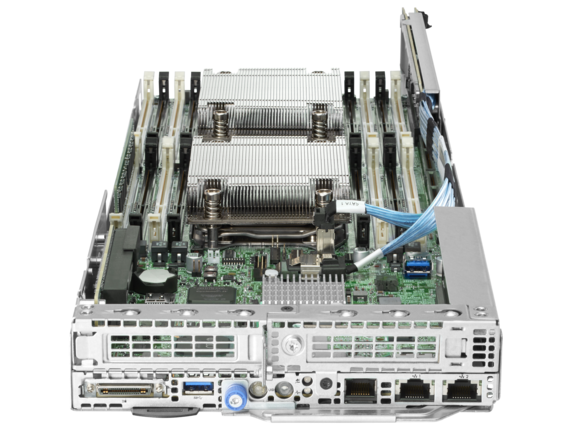 Are you looking for a general purpose 4P server node for your HPE Apollo 2000 System to deploy for traditional enterprise workloads like large cloud and Web services?

The HPE Apollo 2000 System offers a very dense solution with up to four independent HPE ProLiant XL170r Gen9 Server hot-pluggable server nodes in a standard 2U chassis. Each HPE ProLiant XL170r Gen9 Server node can be serviced individually without impacting the operation of other nodes sharing the same chassis to provide increased server uptime. Each server node harnesses the performance of 2400 MHz memory (16 DIMM slots per node) and dual Intel® Xeon® E5-2600 v4 processors and single Intel® Xeon E5-1630, E5-1650 and E5-1680 v3 processors in a very efficient solution that shares both power and cooling infrastructure. The HPE Apollo 2000 System also delivers increased storage flexibility with options that support SAS/SATA/SSDs and also enabling flexible allocation of drives per server node.
Added to Your Shopping Cart
Product Availability by Store Location
Max 4 items can be added for comparison.