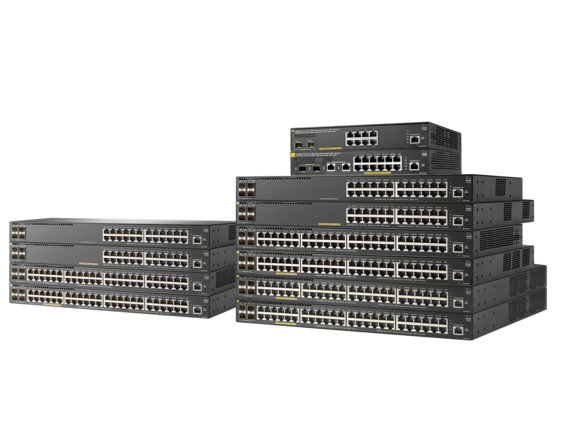 The Aruba 2930F Switch Series is designed for customer creating digital workplaces optimized for mobile users. These Layer 3 access switches are easy to deploy and manage with advanced security and network management tools like Aruba ClearPass Policy Manager, Aruba AirWave and cloud-based Aruba Central. Virtual Switching Framework (VSF) provides stacking scale and simplicity for enterprise edge, SMB and branch offices. The 2930F delivers performance and value with support for RIP routing, Access OSPF, 10GbE uplinks, up to 740W PoE+, robust QoS, and requires no software licensing.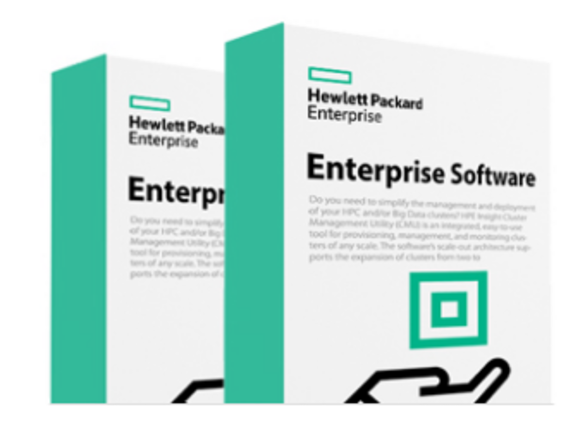 Aruba Virtual Mobility Controller (VMC) is deployed as a Virtual Machine and runs on ArubaOS 8. It provides a flexible deployment alternative to hardware mobility controllers (72xx and 7xxx). This virtual controller also provides plenty of capacity and speed for BYOD and IEEE 802.11ac devices for both campus or branch deployments.

VMC can be deployed as standalone or managed by the Aruba Mobility Master where it can support up to 100K users. A VMC deployment can benefit customers from operational cost savings as it can reside with other VMs sharing the same existing virtualization infrastructure.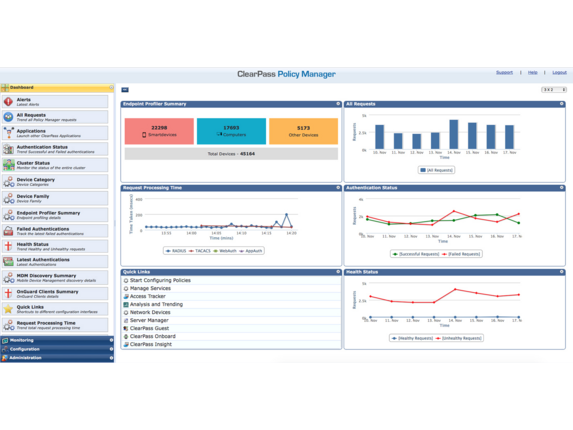 Aruba ClearPass OnGuard Software agents perform advanced endpoint posture assessments on leading computer operating systems to ensure compliance is met before devices connect.

Running on the Aruba ClearPass Policy Manager platform, the advanced network access control (NAC) framework in ClearPass OnGuard offers exceptional safeguards against vulnerabilities. In addition to anti-virus, anti-spyware and personal firewall audits performed by traditional NAC products, OnGuard agents can perform additional posture and health checks to ensure a greater level of endpoint compliance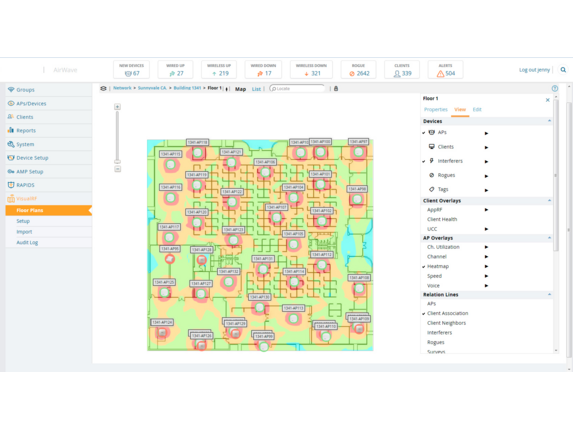 Aruba AirWave Management Platform is a scalable, full featured management solution for multi-vendor wired and wireless networks. Organizations gain the visibility, control and troubleshooting tools required to fully manage today's distributed enterprise environments. AirWave integrates configuration and deployment and real-time visibility and control for comprehensive management and troubleshooting. This provides a flexible platform for maintaining the reliability and performance of Aruba access points, controllers, switches, and selected multi-vendor devices.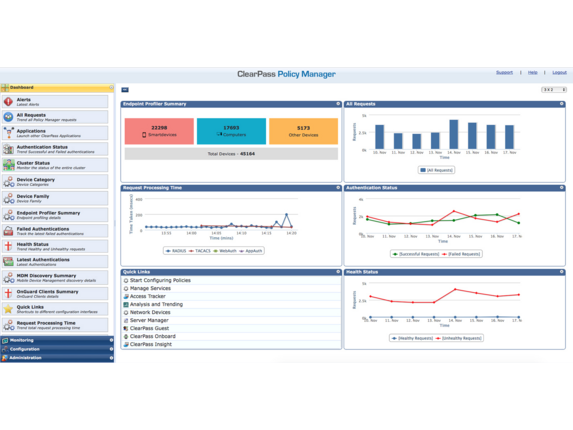 Aruba ClearPass Onboard Software lets BYOD and IT-issued devices connect safely to your network in compliance with security mandates. It automatically configures and provisions mobile devices and enable them to securely connect to enterprise networks.

ClearPass Onboard allows users configure devices for use on secure networks all on their own, enabling full and limited access based on roles, device type, and security posture. Unique device certificates eliminate the need for users to repeatedly enter login credentials throughout the day.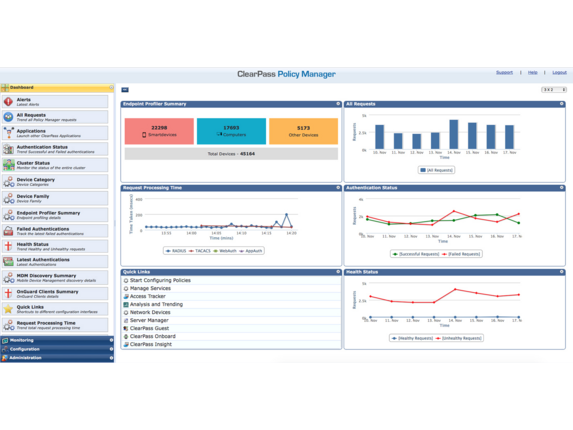 Aruba ClearPass Guest Software is a scalable, easy-to-use visitor management solution that delivers secure automated guest access workflows for visitors, contractors, shoppers and partners on wireless and wired networks using any type of mobile device.

ClearPass Guest supports hundreds to thousands of guests, while reducing the threats associated with unauthorized guest access. ClearPass Guest operates on the ClearPass Policy Manager platform, which offers a core set of authentication, authorization, accounting, profiling of devices, reporting and policy enforcement capabilities.
ArubaOS Software is the operating system for all Aruba controller-managed wireless LANs and Aruba Mobility Controllers. ArubaOS 6.5 is able to deliver a wide range of critical campus mobility services such as unified wired and wireless, enterprise grade security, simplified operations with centralized licensing and application aware visibility and control in AppRF.
ArubaOS 8 deployed as a virtual machine running on servers, is the operating system for all Aruba Mobility Controllers, Virtual Mobility Controllers, Mobility Master and controller-based access points. With an extensive set of integrated technologies and capabilities, ArubaOS 8 delivers automated RF planning ( AirMatch), multi tenancy in AP ( MultiZone), an always-on network (Controller Clustering) to support high density environments.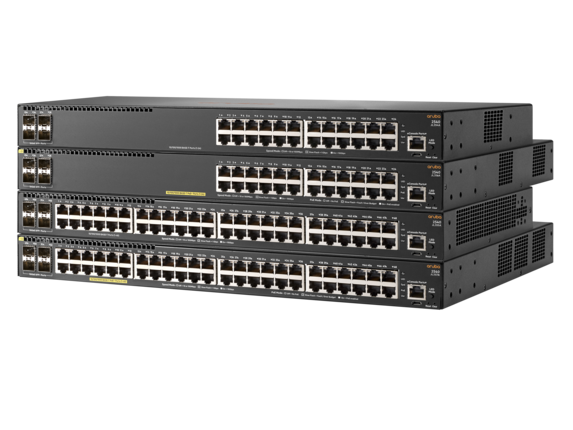 Designed for the digital workplace, the Aruba 2540 Switch Series is optimized for mobile users. With advanced security and network management tools — Aruba ClearPass Policy Manager and Aruba AirWave — this Layer 2 access switch is easy to deploy and manage. With support from cloud-based Aruba Central, you can quickly set up remote branch sites with little or no IT support. The 2540 delivers entry level features for the enterprise campus, SMB and branch offices. It provides built-in 10GbE uplinks, robust QoS, static and RIP routing, IPv6, PoE+ models and requires no software licensing.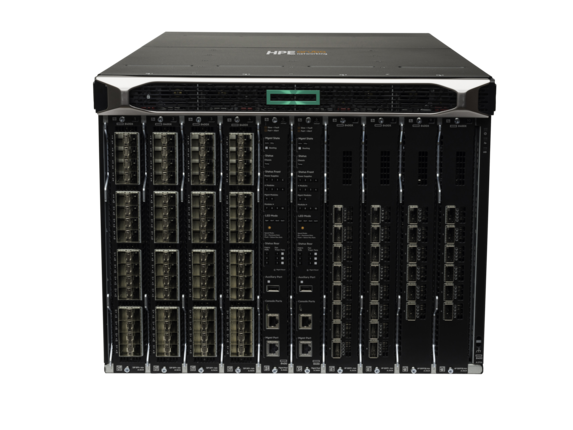 The past several decades in networking have been defined by static, closed networking solutions designed for the client-server era. The Aruba 8400 Switch Series, a campus core and aggregation switch, is a game-changing solution that offers an innovative approach to dealing with the demands of the mobile, cloud and IoT era. With a modern, fully programmable ArubaOS-CX running in a carrier-grade chassis, the 8400 extends intelligence in the Mobile First Architecture from the network edge to the core. ArubaOS-CX is a modern software system that automates and simplifies critical and complex network tasks, delivers enhanced fault tolerance and facilitates zero-service disruption during planned or unplanned control-plane events. The Aruba 8400 Switch Series provides line rate 10GbE, 40GbE and 100GbE in a modular chassis and together with the compact 1U Aruba 8320 Switch Series, rounds out the Aruba Mobile First switching portfolio with an enterprise core and aggregation solution.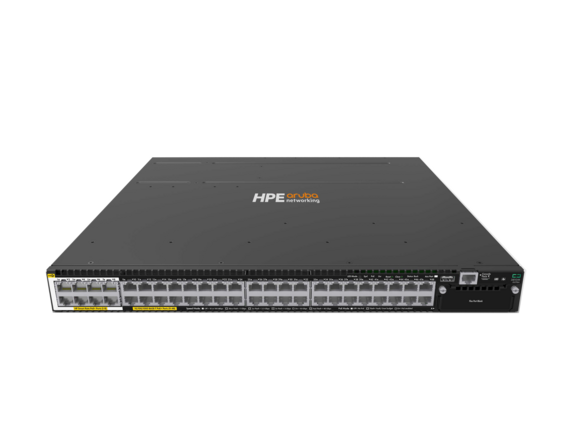 The Aruba 3810 Switch Series provides performance and resiliency for enterprises, SMBs, and branch office networks. With HPE Smart Rate multi-gigabit ports for high-speed 802.11ac devices, this advanced Layer 3 switch delivers a better application experience with low latency, virtualization with resilient stacking technology, and line rate 40GbE for plenty of back haul capacity. The Aruba 3810 is easy to deploy and manage with advanced security and network management tools like Aruba ClearPass Policy Manager, Aruba AirWave and cloud-based Aruba Central.
Added to Your Shopping Cart
Product Availability by Store Location
Max 4 items can be added for comparison.