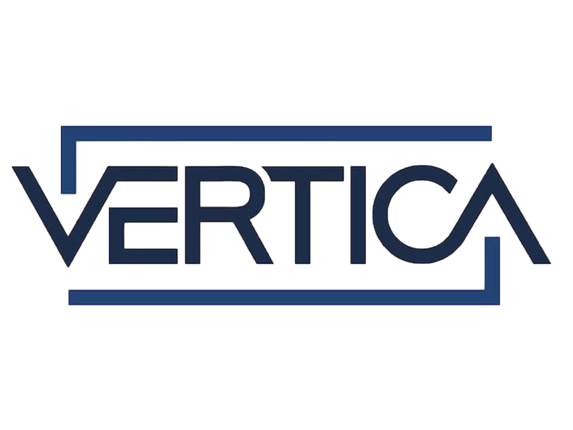 How does my organization more efficiently and effectively analyze data in my Hadoop cluster environment? HPE Vertica SQL on Hadoop offers the fastest and most enterprise-ready way to perform SQL queries on your Hadoop data. We've leveraged our years of experience in the big data analytics marketplace and opened up our platform to use the full power of the Hadoop cluster. By offering an open, fast and enterprise-ready implementation of SQL on Hadoop, users can perform analytics regardless of the format of data or Hadoop distribution used.

Click here for more details on how HPE Vertica SQL on Hadoop handles your mission-critical analytics projects by merging the best of our analytics platform with the best that Hadoop can offer.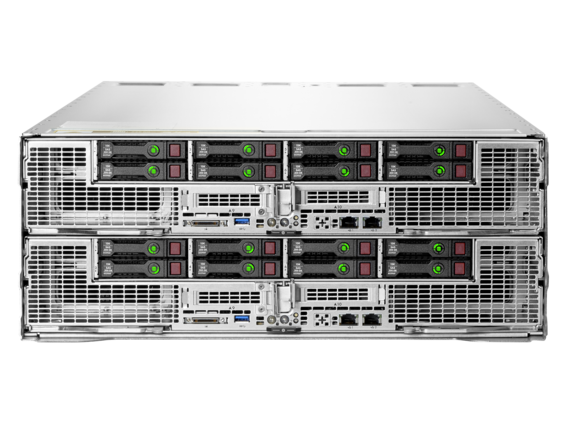 Do you need to rapidly transform massive data streams?

The HPE Apollo 6500 System provides the tools and the confidence to deliver high performance computing (HPC) innovation. The system consists of three key elements: the HPE ProLiant XL270d Gen9 Server tray, the HPE Apollo d6500 Chassis, and the HPE Apollo 6000 Power Shelf.

The XL270d Gen9 Server provides up to 56 Tflops of single precision performance per server with eight NVIDIA® Tesla M40 GPU and two Intel® Xeon® E5-2600 v4 processors in a 2U server. With a configurable internal PCIe Gen3 fabric, choose to optimize the GPU topology to match your specific needs. High-bandwidth, low-latency networking is tightly coupled to the accelerators allowing you to take full advantage of your network. Two x16 PCIe Gen3 slots for your choice of high speed fabrics.

The Apollo 6500 System: Your next accelerated computing solution.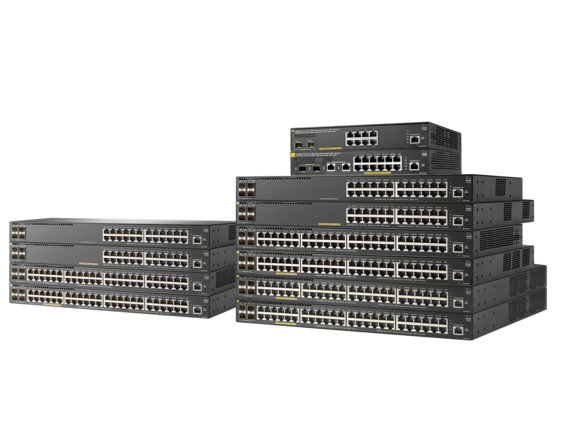 The Aruba 2930F Switch Series is designed for customer creating digital workplaces optimized for mobile users. These Layer 3 access switches are easy to deploy and manage with advanced security and network management tools like Aruba ClearPass Policy Manager, Aruba AirWave and cloud-based Aruba Central. Virtual Switching Framework (VSF) provides stacking scale and simplicity for enterprise edge, SMB and branch offices. The 2930F delivers performance and value with support for RIP routing, Access OSPF, 10GbE uplinks, up to 740W PoE+, robust QoS, and requires no software licensing.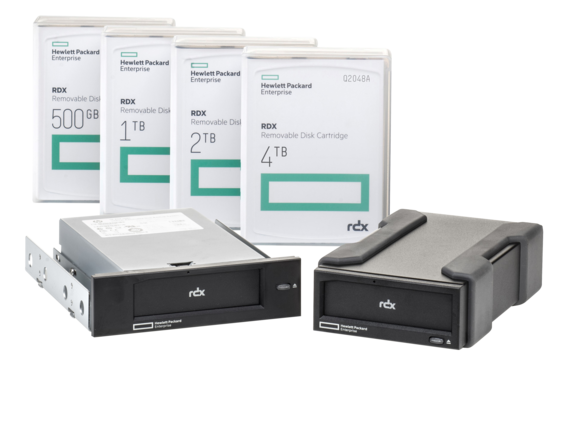 Do you need a fast disk-based backup and recovery solution that can be installed in a single server or branch office? The HPE RDX Removable Disk Backup System is a reliable disk-based backup and recovery solution with unmatched portability, fast recovery and easy integration into a single server or branch office environment. It is rugged, removable, easy-to-use, and cost-effective for small offices or home offices with little or no IT resources. The HPE RDX Removable Disk Backup System is designed for harsh work environments where businesses need to protect, manage, transport or capture large amounts of data in less than ideal locations.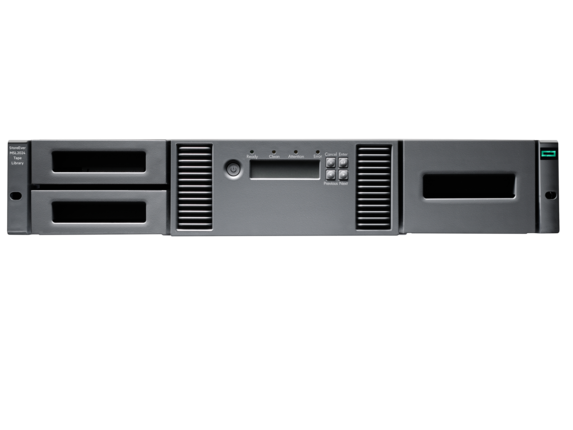 The HPE StoreEver MSL Tape Libraries meet demanding storage requirement of businesses needing unattended tape backup, disaster recovery, or low cost long-term archive capability. The MSL Libraries offer a broad choice of storage capacities and technology including LTO-8, LTO-7, LTO-6 or LTO-5 Ultrium tape drives. Web-based remote management makes the MSL Libraries easily managed from across the room or across the globe. Quickly manage tape media both in and out of the library with the standard bar code reader, configurable mail slots, and multiple 12-slot removable magazines. Protect important business data from unauthorized access with several data encryption options. MSL library investment protection and uncertain data growth are easily managed within the MSL library portfolio. Quickly increase capacity and/or performance with tool-free drive upgrades in the MSL2024/MSL4048, or move tape drive kits to an MSL3040/ MSL6480 for scalability and additional enterprise class features.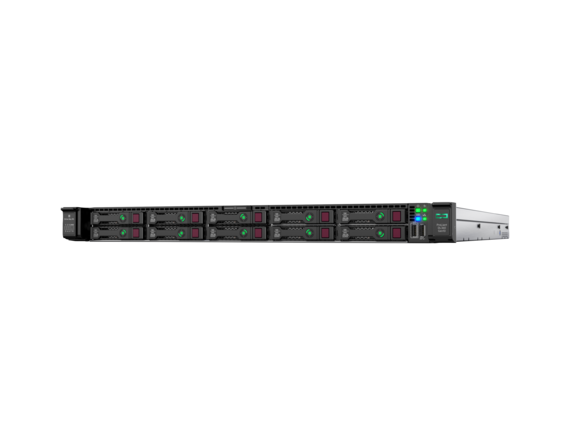 Does your data center need a secure, performance driven dense server that you can confidently deploy for virtualization, database, or high-performance computing?

The HPE ProLiant DL360 Gen10 server delivers security, agility and flexibility without compromise. It supports the Intel® Xeon® Scalable processor with up to a 60% performance gain [1] and 27% increase in cores [2], along with 2933 MT/s HPE DDR4 SmartMemory supporting up to 3.0 TB [2] with an increase in performance of up to 82% [3]. With the added performance that HPE Persistent Memory [6], HPE NVDIMMs [7] and 10 NVMe bring, the HPE ProLiant DL360 Gen10 means business. Deploy, update, monitor and maintain with ease by automating essential server life cycle management tasks with HPE OneView and HPE Integrated Lights Out 5 (iLO 5). Deploy this 2P secure platform for diverse workloads in space constrained environments.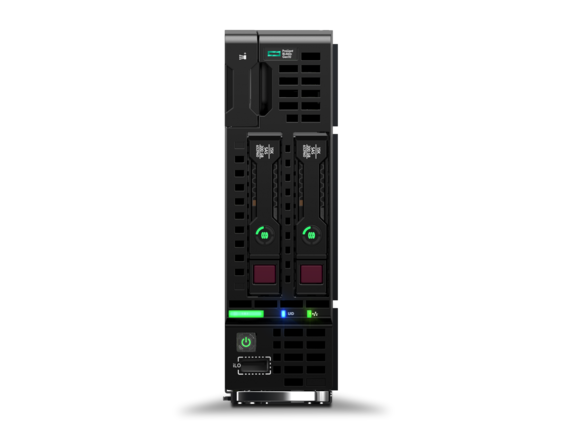 Are you looking to scale business performance and securely drive traditional and Hybrid IT workloads across a converged infrastructure? Designed for a wide range of configuration and deployment options, the HPE ProLiant BL460c Gen10 Server Blade provides the flexibility to optimize your core IT applications with right-sized storage for the right workload for a lower TCO. All of this may be managed by HPE OneView, the converged management platform that accelerates IT operations, business delivery and boosts overall performance. The HPE ProLiant BL460c Gen10 Server Blade now offers the Intel® Xeon® Processor Scalable Family with up to 25% [5] bin to bin performance gain over the previous generation, plus 2666 MT/s HPE DDR4 SmartMemory. Additional support includes tiered storage controller options, internal 12 Gb/s SAS, 20 Gb n, support for two M.2, NVMe, or up to four uFF drives.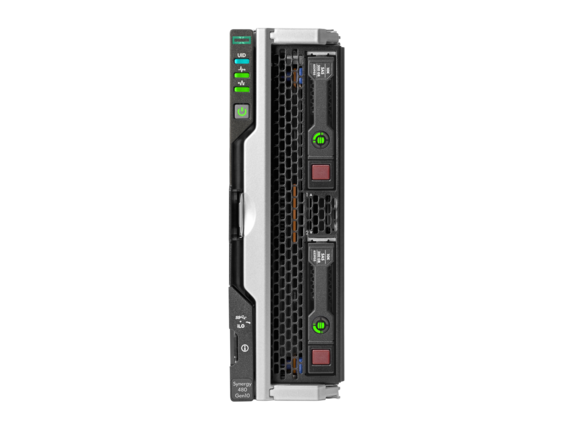 Are your data centers struggling to consolidate large workloads without compromising performance? Gain operational efficiency and control, and deploy IT resources quickly for any workload through a single interface. HPE Synergy is a powerful software-defined solution. HPE Synergy Composable Compute resources create pools of flexible compute capacity that can be configured almost instantly to rapidly provision infrastructure for a broad range of applications. The HPE Synergy 480 Gen10 Compute Module delivers an efficient and flexible two-socket workhorse to support most demanding workloads. Powered by Intel® Xeon® Scalable Family of processors, up to 4.5 TB DDR4, more storage capacity and controllers and a variety of GPU options within a composable architecture. HPE Synergy 480 Gen10 Compute Module is the ideal platform for general-purpose enterprise workload performance now and in the future.
What is your server bottleneck...storage, compute, expansion?

The HPE ProLiant DL380 Gen10 server delivers the latest in security, performance and expandability, backed by a comprehensive warranty. Standardize on the industry's most trusted compute platform. The HPE ProLiant DL380 Gen10 server is securely designed to reduce costs and complexity, featuring the First and Second Generation Intel® Xeon® Processor Scalable Family with up to a 60% performance gain [1] and 27% increase in cores [2], plus the HPE 2933 MT/s DDR4 SmartMemory supporting 3.0 TB. It supports 12 Gb/s SAS, and up to 20 NVMe drive plus a broad range of compute options. HPE Persistent Memory offers unprecedented levels of performance for databases and analytic workloads. Run everything from the most basic to mission-critical applications and deploy with confidence.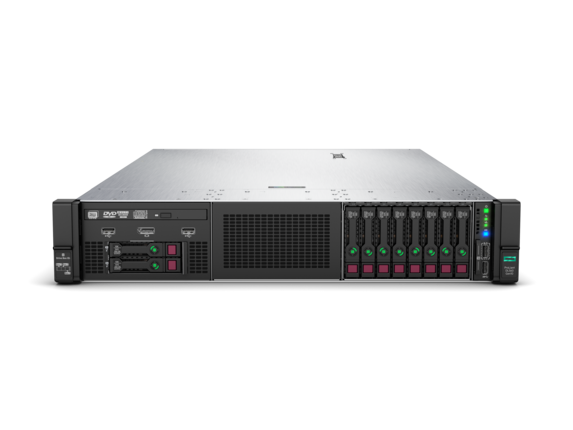 Looking for a dense but highly scalable server for your data center application and virtualization needs?

HPE ProLiant DL560 Gen10 server is a high-density, 4P server with high-performance, scalability, and reliability, in a 2U chassis. Supporting the Intel® Xeon® Scalable processors with up to a 61% performance gain [1], the HPE ProLiant DL560 Gen10 server offers greater processing power, up to 6 TB of faster memory, and I/O of up to eight PCIe 3.0 slots. HPE Persistent Memory offers unprecedented levels of performance for structured data management and analytics workloads. In addition, it offers the intelligence and simplicity of automated management with HPE OneView and HPE Integrated Lights Out 5 (iLO 5). The HPE ProLiant DL560 Gen10 server is the ideal server for business-critical workloads, virtualization, server consolidation, database, business processing, and general 4P data-intensive applications where data center space and the right performance are paramount.
Added to Your Shopping Cart
Product Availability by Store Location
Max 4 items can be added for comparison.