Clinical Infrastructure Rapid Provisioning
Clinical Infrastructure Rapid Provisioning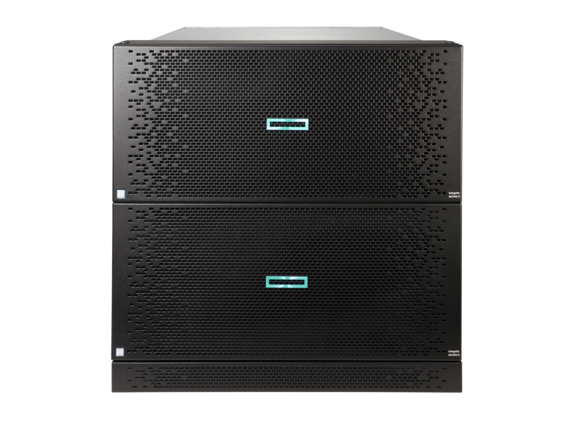 Is the task of implementing SAP HANA for your company very challenging? The HPE Integrity MC990 X TDI for SAP HANA Scale-up Configurations solve your dilemma. These configurations provide a certified, integrated, pre-configured system that fits smoothly, efficiently into your existing infrastructure of storage and networking. All of the HPE MC990 X TDI for SAP HANA Scale-up Configurations have been tested and are certified. When you select your configuration, you have confidence that it is efficient and effective and meets the SAP HANA performance indicators (KPIs). As your use of your data grows, the HPE MC990 X TDI for SAP HANA Scale-up Configurations are ready to accommodate your increased workloads smoothly, so that you have no concerns about future growth.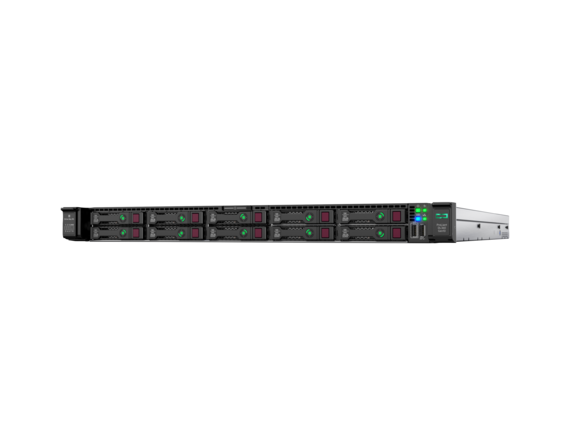 Does your data center need a secure, performance driven dense server that you can confidently deploy for virtualization, database, or high-performance computing? The HPE ProLiant DL360 Gen10 server delivers security, agility and flexibility without compromise. It supports the Intel® Xeon® Scalable processor with up to a 60% performance gain [1] and 27% increase in cores [2], along with 2933 MT/s HPE DDR4 SmartMemory supporting up to 3.0 TB [2] with an increase in performance of up to 82% [3]. With the added performance that HPE DC Persistent Memory [5] [6], HPE NVDIMMs [7] and 10 NVMe bring, the HPE ProLiant DL360 Gen10 means business. Deploy, update, monitor and maintain with ease by automating essential server life cycle management tasks with HPE OneView and HPE Integrated Lights Out 5 (iLO 5). Deploy this 2P secure platform for diverse workloads in space constrained environments.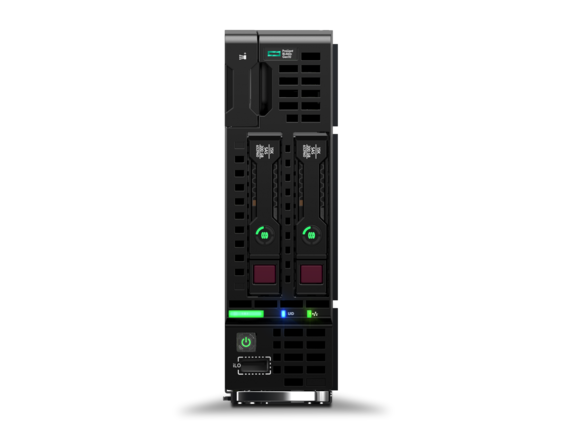 Are you looking to scale business performance and securely drive traditional and Hybrid IT workloads across a converged infrastructure? Designed for a wide range of configuration and deployment options, the HPE ProLiant BL460c Gen10 Server Blade provides the flexibility to optimize your core IT applications with right-sized storage for the right workload for a lower TCO. All of this may be managed by HPE OneView, the converged management platform that accelerates IT operations, business delivery and boosts overall performance. The HPE ProLiant BL460c Gen10 Server Blade now offers the Intel® Xeon® Processor Scalable Family with up to 25% [6] bin to bin performance gain over the previous generation, plus 2666 MT/s HPE DDR4 SmartMemory. Additional support includes tiered storage controller options, internal 12 Gb/s SAS, 20 Gb n, support for two M.2, NVMe, or up to four uFF drives.
What is your server bottleneck...storage, compute, expansion? The best-selling server from HPE just got better. The HPE ProLiant DL380 Gen10 server delivers the latest in security, performance and expandability. While backed by a comprehensive warranty, makes it ideal for any server environment. Standardize on the industry's most trusted compute platform. The HPE ProLiant DL380 Gen10 server is securely designed to reduce costs and complexity, the Intel® Xeon® Processor Scalable Family with up to a 60% performance gain [1] and 27% increase in cores [2], plus the HPE 2933 MT/s DDR4 SmartMemory supporting 3.0 TB. It supports 12 Gb/s SAS, and up to 20 NVMe drive plus a broad range of compute options. HPE DC Persistent Memory, offers unprecedented levels of performance for databases and analytic workloads. Run everything from the most basic to mission-critical applications, and deploy with confidence.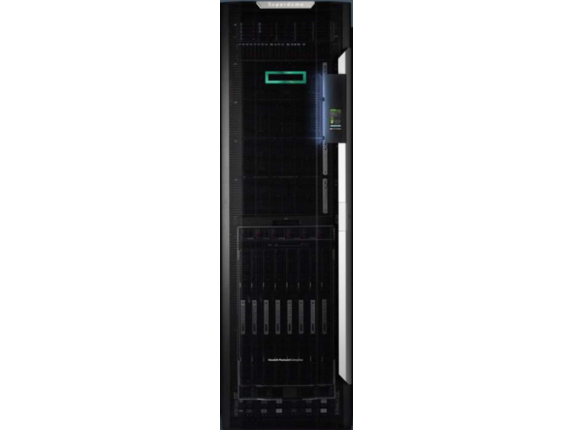 Has your data center become an inflexible, monolithic, hard-wired, under-utilized collection of systems and complex processes that require excessive manpower to operate? The HPE Integrity Superdome 2 Server family based on a blade design, a common network fabric, comprehensive cross-domain control and advanced power and cooling management delivers a mainframe replacement. The Hewlett Packard Enterprise Converged Infrastructure (CI) delivers consolidation, modernization, shared services and business continuity initiatives by simplifying, consolidating and automating everything from the start. It provides mission-critical scalability and reliability for the most demanding applications and workloads, while supporting up to thirty-two 8 core Intel® Itanium® 9700 processors. The HPE Integrity Superdome 2 Server supports up to 8 TB of memory and has ECC and built-in redundancy, helping you take advantage of the performance benefits of Itanium processors.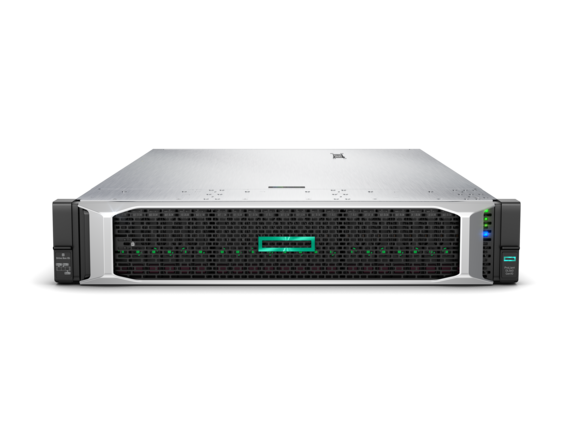 Is your business looking at a complete SAP® HANA® solution to transform your data-driven enterprise to support your business-critical analytics and S/4HANA environments? HPE ConvergedSystem 500 for SAP HANA Scale-up Configurations allow you to harness the power of in-memory computing with SAP HANA applications for real-time business results, delivered on a business-critical, optimized, high-performance infrastructure. The HPE ConvergedSystem500 for SAP HANA Scale-up Configurations are purpose built, optimized, and pre-integrated systems, designed with business-critical reliability. Certified in sizes up to 6 TB in a single memory pool, these systems offer scalability, flexibility, and grow as your needs grow. Accelerate your time to value with simplicity of manageability and seamless integration into your environment. A unified solution support offers peace of mind, and end to end consulting services help you get the more out of your investment.
Is your business looking for a complete SAP HANA solution for advanced, real-time analytics and the ability to turn actionable insights into a competitive advantage?

The HPE ConvergedSystem 500 for SAP® HANA® Scale-out Configurations offers industry leading mission-critical reliability, availability and serviceability features for your advanced analytical workloads on SAP HANA. SAP certified up to 68 TB, the CS500 for SAP HANA Scale-out Configurations are engineered with you in mind, offering unparalleled resiliency, fault-tolerance and performance.

It effortlessly scales as your needs grow with a fully integrated, configured SAP HANA workload optimized system, that seamlessly integrates into your environment. Get more out of your investment and accelerate your time to value with a solution that offers turn-key deployment, complemented by unified solution support, and end-to-end consulting services help you unleash the full potential of SAP HANA.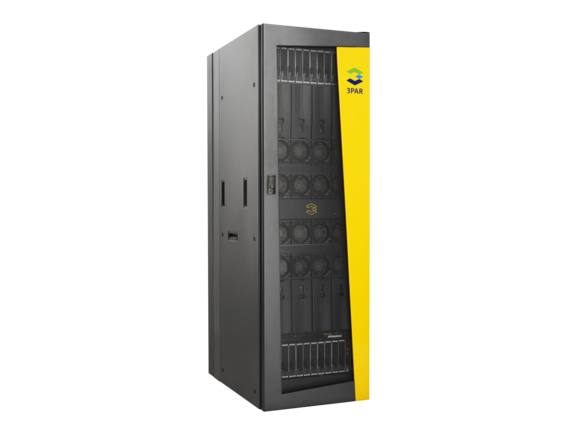 Have Cloud and IT as a Service (ITaaS) environments forced you to settle for Tier 1 storage that compromise agility and efficiency?

HPE 3PAR StoreServ 10000 Storage is the platinum standard for Tier 1 storage to meet the need of hybrid and private cloud and ITaaS environments delivering autonomic, efficient,
multi-tenant, and federated storage. Achieve six nines availability with the same trusted and proven architecture chosen by 3 out of 4 of the world's largest managed service providers (MSPs). Double VM density on your physical servers through a flash-optimized architecture designed to deliver the necessary I/O performance and workload agility to remove storage as a bottleneck in virtualized environments. Deliver uncompromising QoS for even the most demanding workloads. Use of unique thin technologies reduces acquisition and operational costs by up to 50% while autonomic management features improve administrative efficiency by up to tenfold.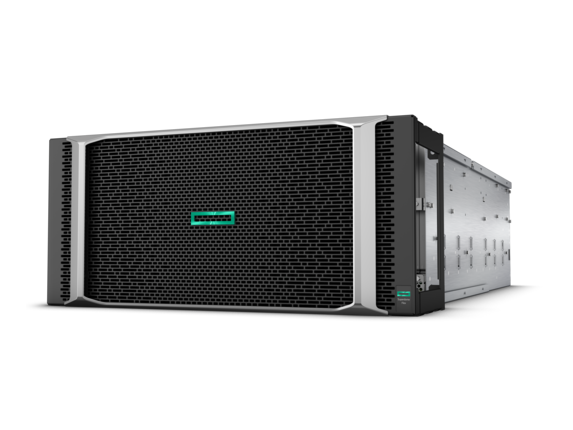 Is your business looking to capitalize on real-time analytics and insights, by adopting SAP® HANA® to transform itself into a data-driven enterprise? HPE Superdome Flex for SAP HANA offer industry-leading performance and modular scalability, mission-critical reliability, and optimum cost-efficiency. Designed with memory-driven computing principles to uniquely handle the scale, performance and reliability demand of SAP S/4HANA®, enabling enterprises of any size to analyze and process massive amounts of data at the digital core in real time. Design, deployment, migration, and remote services from HPE Pointnext will help you to fully modernize your SAP application environment and transition smoothly to SAP HANA.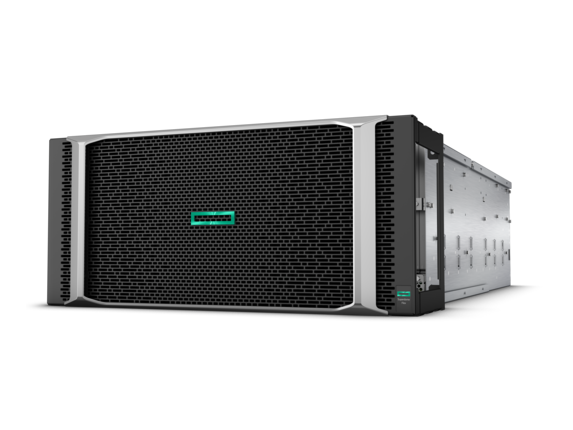 Are you struggling to keep up with the increasing demands on your mission-critical data environment? The HPE Superdome Flex server is a compute breakthrough to power critical applications, accelerate data analytics and tackle HPC and AI workloads holistically. It delivers an unmatched combination of flexibility, performance and reliability for critical environments of any size. Its unique modular architecture and unparalleled scale allows you to start small and grow at your own pace. Leveraging its in-memory design and groundbreaking performance, you can process and analyze the growing amount of data moving through your business at extreme speed. With superior reliability, availability, serviceability (RAS) and end-to-end security, the HPE Superdome Flex Server safeguards your vital workloads. The HPE Pointnext Services portfolio, partner ecosystem, and HPE´s mission-critical expertise complement the platform value to ensure your move to HPE Superdome Flex is a success.
Added to Your Shopping Cart
Product Availability by Store Location
Max 4 items can be added for comparison.