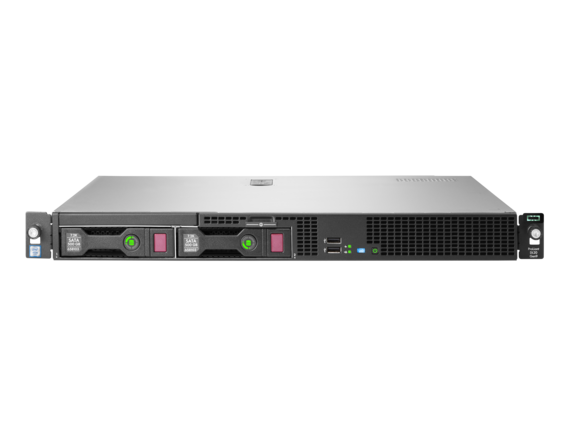 Are you looking for a compact 1U server that works in a variety of environments?

The dense and compact HPE ProLiant DL20 Gen9 server powered by Intel® Pentium®, Core i3 and E3-1200 v5/v6 processors provides a unique blend of enterprise-class capabilities at a great value—making it an ideal rack server platform for growing businesses and service providers. It offers outstanding configuration flexibility to cater to a wide variety of business requirements at an affordable price point. The ProLiant DL20 Gen9 server offers a range of HPE Qualified Options to fit most needs like affordable drives for light workloads, solid state drives for the demanding requirements, from a single non-hot plug power supply to an efficient HPE hot plug redundant power supply, from multiple storage controllers to the HPE FlexibleLOM networking cards—helping customers find the right configuration for their workloads.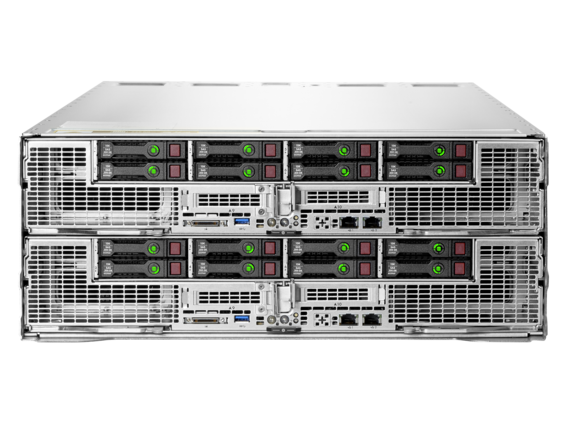 Do you need to rapidly transform massive data streams?

The HPE Apollo 6500 System provides the tools and the confidence to deliver high performance computing (HPC) innovation. The system consists of three key elements: the HPE ProLiant XL270d Gen9 Server tray, the HPE Apollo d6500 Chassis, and the HPE Apollo 6000 Power Shelf.

The XL270d Gen9 Server provides up to 56 Tflops of single precision performance per server with eight NVIDIA® Tesla M40 GPU and two Intel® Xeon® E5-2600 v4 processors in a 2U server. With a configurable internal PCIe Gen3 fabric, choose to optimize the GPU topology to match your specific needs. High-bandwidth, low-latency networking is tightly coupled to the accelerators allowing you to take full advantage of your network. Two x16 PCIe Gen3 slots for your choice of high speed fabrics.

The Apollo 6500 System: Your next accelerated computing solution.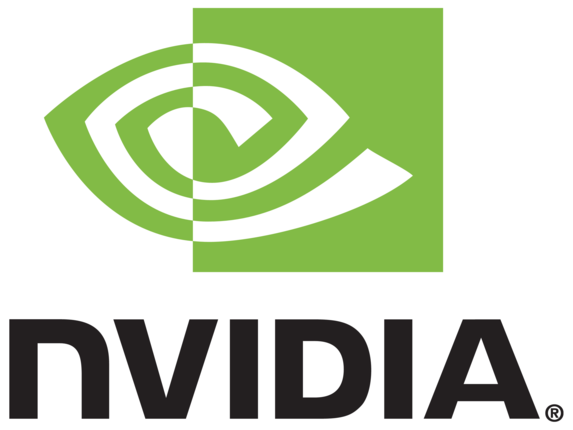 Do you require higher performance computation for deep learning, high-performance computing (HPC) workloads, or graphics? Companies are facing greater computational and graphics requirements as large and complex computational models become more commonplace. Traditional CPU technology is no longer able to keep up with these increasing demands. NVIDIA® accelerators for HPE ProLiant servers seamlessly integrate GPU computing with select HPE server families. Designed for power-efficient, high-performance supercomputing, NVIDIA accelerators deliver dramatically higher application acceleration than a CPU-only approach for a range of deep learning, scientific, and commercial applications. The thousands of NVIDIA CUDA® cores of each accelerator allow it to divide large computing or graphics tasks into thousands of smaller tasks that can be run concurrently, thus enabling much faster simulations and improved graphics fidelity for extremely demanding 3D models.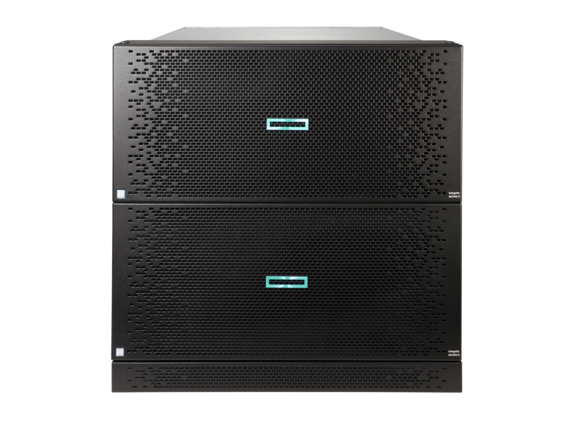 Is the task of implementing SAP HANA for your company very challenging? The HPE Integrity MC990 X TDI for SAP HANA Scale-up Configurations solve your dilemma. These configurations provide a certified, integrated, pre-configured system that fits smoothly, efficiently into your existing infrastructure of storage and networking. All of the HPE MC990 X TDI for SAP HANA Scale-up Configurations have been tested and are certified. When you select your configuration, you have confidence that it is efficient and effective and meets the SAP HANA performance indicators (KPIs). As your use of your data grows, the HPE MC990 X TDI for SAP HANA Scale-up Configurations are ready to accommodate your increased workloads smoothly, so that you have no concerns about future growth.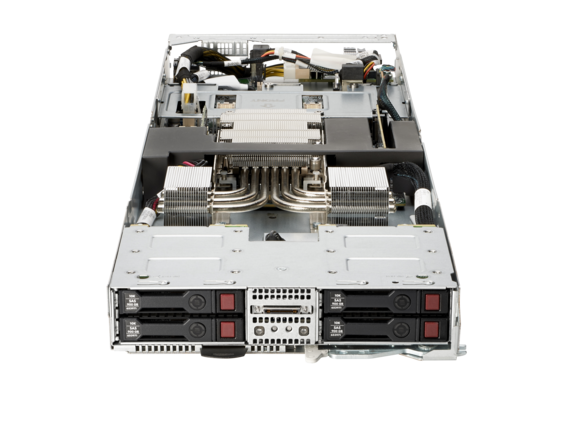 Do you need a server platform for your data intensive workloads that can scale as your requirements increase?
The HPE ProLiant XL260a Gen9 Server delivers high compute performance for your budget, while leveraging the HPE Apollo 6000 System and its modular flexibility and rack-scale efficiency.
This server features the Intel® Xeon® Phi series processors and six DIMM slots are ready with 2400 MT/s memory, integrated fabric (optional) and HPE SmartMemory.

The modular HPE Apollo 6000 Chassis can accommodate up to ten server trays, with the flexibility to choose from various trays, HPE ProLiant XL260a Gen9 Server, HPE ProLiant XL250a Gen9 Server with accelerators, HPE ProLiant XL230a Gen9 Server, or a combination of server trays to meet workload needs while lowering TCO.

The HPE Apollo 6000 Power Shelf drives rack scale power efficiency, while the Hewlett Packard Enterprise Advanced Power Manager provides real-time power measurements and enables rack-level dynamic power capping.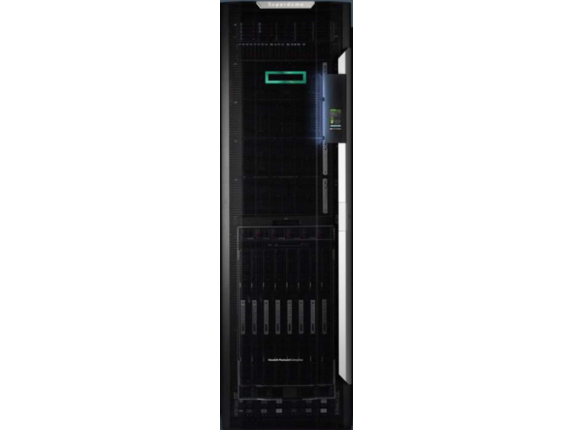 Has your data center become an inflexible, monolithic, hard-wired, under-utilized collection of systems and complex processes that require excessive manpower to operate? The HPE Integrity Superdome 2 Server family based on a blade design, a common network fabric, comprehensive cross-domain control and advanced power and cooling management delivers a mainframe replacement. The Hewlett Packard Enterprise Converged Infrastructure (CI) delivers consolidation, modernization, shared services and business continuity initiatives by simplifying, consolidating and automating everything from the start. It provides mission-critical scalability and reliability for the most demanding applications and workloads, while supporting up to thirty-two 8 core Intel® Itanium® 9700 processors. The HPE Integrity Superdome 2 Server supports up to 8 TB of memory and has ECC and built-in redundancy, helping you take advantage of the performance benefits of Itanium processors.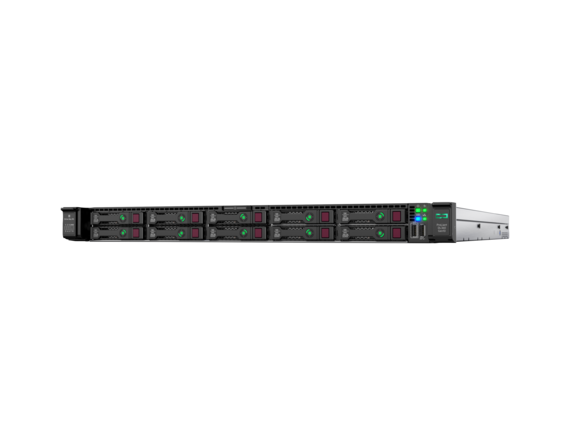 Does your data center need a secure, performance driven dense server that you can confidently deploy for virtualization, database, or high-performance computing? The HPE ProLiant DL360 Gen10 server delivers security, agility and flexibility without compromise. It supports the Intel® Xeon® Scalable processor with up to a 60% performance gain [1] and 27% increase in cores [2], along with 2933 MT/s HPE DDR4 SmartMemory supporting up to 3.0 TB [2] with an increase in performance of up to 82% [3]. With the added performance that HPE DC Persistent Memory [5] [6], HPE NVDIMMs [7] and 10 NVMe bring, the HPE ProLiant DL360 Gen10 means business. Deploy, update, monitor and maintain with ease by automating essential server life cycle management tasks with HPE OneView and HPE Integrated Lights Out 5 (iLO 5). Deploy this 2P secure platform for diverse workloads in space constrained environments.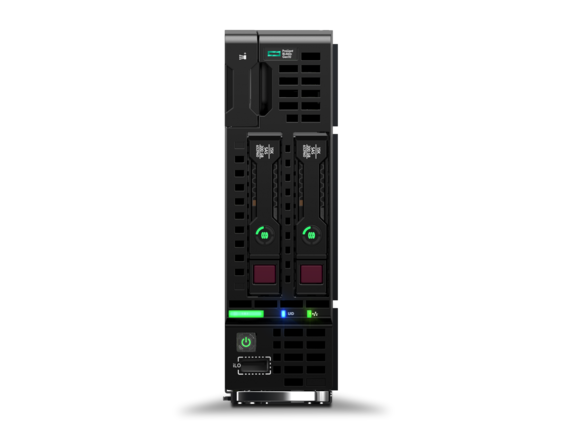 Are you looking to scale business performance and securely drive traditional and Hybrid IT workloads across a converged infrastructure? Designed for a wide range of configuration and deployment options, the HPE ProLiant BL460c Gen10 Server Blade provides the flexibility to optimize your core IT applications with right-sized storage for the right workload for a lower TCO. All of this may be managed by HPE OneView, the converged management platform that accelerates IT operations, business delivery and boosts overall performance. The HPE ProLiant BL460c Gen10 Server Blade now offers the Intel® Xeon® Processor Scalable Family with up to 25% [6] bin to bin performance gain over the previous generation, plus 2666 MT/s HPE DDR4 SmartMemory. Additional support includes tiered storage controller options, internal 12 Gb/s SAS, 20 Gb n, support for two M.2, NVMe, or up to four uFF drives.
What is your server bottleneck...storage, compute, expansion? The best-selling server from HPE just got better. The HPE ProLiant DL380 Gen10 server delivers the latest in security, performance and expandability. While backed by a comprehensive warranty, makes it ideal for any server environment. Standardize on the industry's most trusted compute platform. The HPE ProLiant DL380 Gen10 server is securely designed to reduce costs and complexity, the Intel® Xeon® Processor Scalable Family with up to a 60% performance gain [1] and 27% increase in cores [2], plus the HPE 2933 MT/s DDR4 SmartMemory supporting 3.0 TB. It supports 12 Gb/s SAS, and up to 20 NVMe drive plus a broad range of compute options. HPE DC Persistent Memory, offers unprecedented levels of performance for databases and analytic workloads. Run everything from the most basic to mission-critical applications, and deploy with confidence.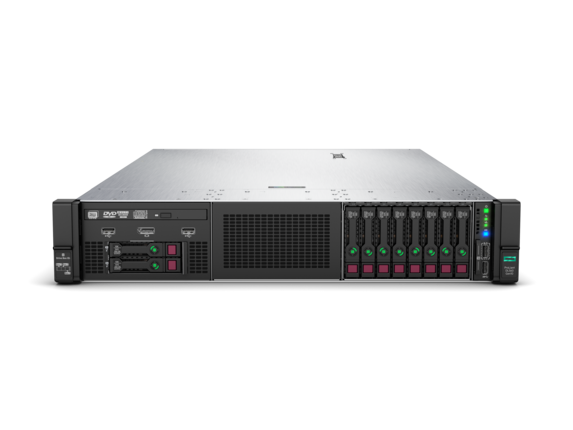 Looking for a dense but highly scalable server for your data center application and virtualization needs? HPE ProLiant DL560 Gen10 server is a high-density, 4P server with high-performance, scalability, and reliability, in a 2U chassis. Supporting the Intel® Xeon® Scalable processors with up to a 61% performance gain [1], the HPE ProLiant DL560 Gen10 server offers greater processing power, up to 6 TB of faster memory, and I/O of up to eight PCIe 3.0 slots. In addition, it offers the intelligence and simplicity of automated management with HPE OneView and HPE Integrated Lights Out 5 (iLO 5). The HPE ProLiant DL560 Gen10 server is the ideal server for business-critical workloads, virtualization, server consolidation, database, business processing, and general 4P data-intensive applications where data center space and the right performance are paramount.
Added to Your Shopping Cart
Product Availability by Store Location
Max 4 items can be added for comparison.