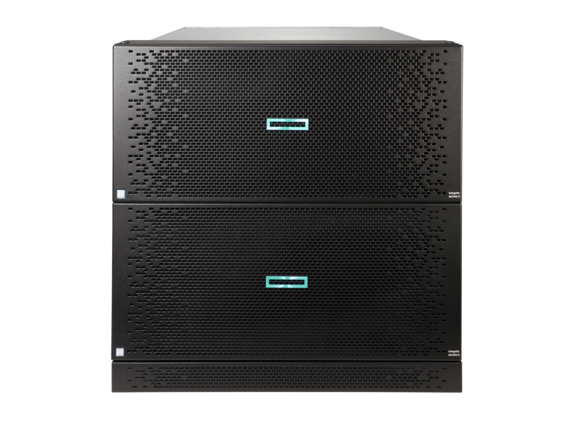 Is the task of implementing SAP HANA for your company very challenging? The HPE Integrity MC990 X TDI for SAP HANA Scale-up Configurations solve your dilemma. These configurations provide a certified, integrated, pre-configured system that fits smoothly, efficiently into your existing infrastructure of storage and networking. All of the HPE MC990 X TDI for SAP HANA Scale-up Configurations have been tested and are certified. When you select your configuration, you have confidence that it is efficient and effective and meets the SAP HANA performance indicators (KPIs). As your use of your data grows, the HPE MC990 X TDI for SAP HANA Scale-up Configurations are ready to accommodate your increased workloads smoothly, so that you have no concerns about future growth.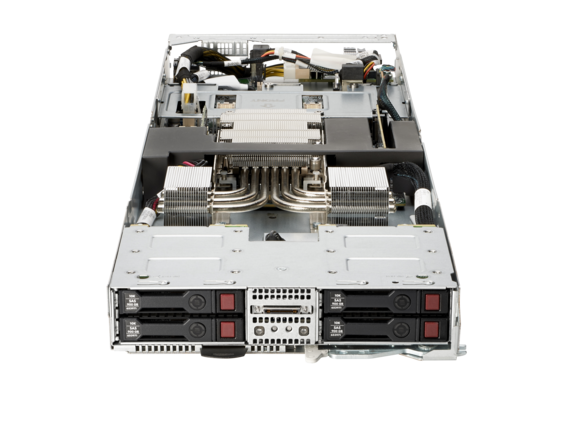 Do you need a server platform for your data intensive workloads that can scale as your requirements increase?
The HPE ProLiant XL260a Gen9 Server delivers high compute performance for your budget, while leveraging the HPE Apollo 6000 System and its modular flexibility and rack-scale efficiency.
This server features the Intel® Xeon® Phi series processors and six DIMM slots are ready with 2400 MT/s memory, integrated fabric (optional) and HPE SmartMemory.

The modular HPE Apollo 6000 Chassis can accommodate up to ten server trays, with the flexibility to choose from various trays, HPE ProLiant XL260a Gen9 Server, HPE ProLiant XL250a Gen9 Server with accelerators, HPE ProLiant XL230a Gen9 Server, or a combination of server trays to meet workload needs while lowering TCO.

The HPE Apollo 6000 Power Shelf drives rack scale power efficiency, while the Hewlett Packard Enterprise Advanced Power Manager provides real-time power measurements and enables rack-level dynamic power capping.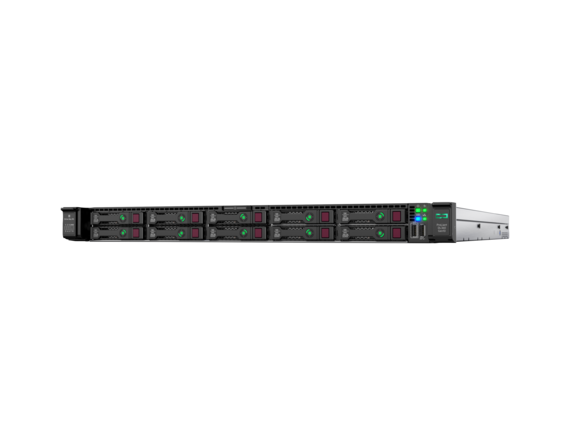 Does your data center need a secure, performance driven dense server that you can confidently deploy for virtualization, database, or high-performance computing?

The HPE ProLiant DL360 Gen10 server delivers security, agility and flexibility without compromise. It supports the Intel® Xeon® Scalable processor with up to a 60% performance gain [1] and 27% increase in cores [2], along with 2933 MT/s HPE DDR4 SmartMemory supporting up to 3.0 TB [2] with an increase in performance of up to 82% [3]. With the added performance that HPE Persistent Memory [6], HPE NVDIMMs [7] and 10 NVMe bring, the HPE ProLiant DL360 Gen10 means business. Deploy, update, monitor and maintain with ease by automating essential server life cycle management tasks with HPE OneView and HPE Integrated Lights Out 5 (iLO 5). Deploy this 2P secure platform for diverse workloads in space constrained environments.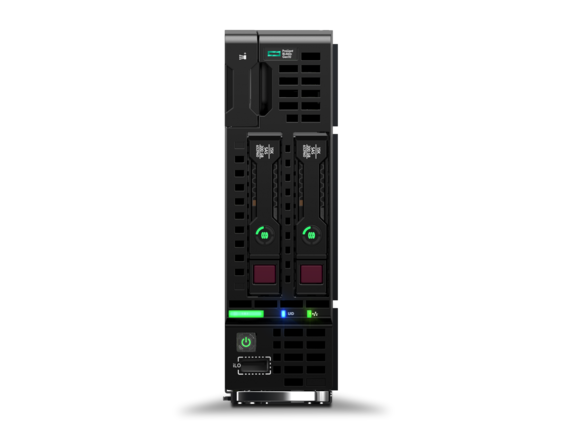 Are you looking to scale business performance and securely drive traditional and Hybrid IT workloads across a converged infrastructure? Designed for a wide range of configuration and deployment options, the HPE ProLiant BL460c Gen10 Server Blade provides the flexibility to optimize your core IT applications with right-sized storage for the right workload for a lower TCO. All of this may be managed by HPE OneView, the converged management platform that accelerates IT operations, business delivery and boosts overall performance. The HPE ProLiant BL460c Gen10 Server Blade now offers the Intel® Xeon® Processor Scalable Family with up to 25% [5] bin to bin performance gain over the previous generation, plus 2666 MT/s HPE DDR4 SmartMemory. Additional support includes tiered storage controller options, internal 12 Gb/s SAS, 20 Gb n, support for two M.2, NVMe, or up to four uFF drives.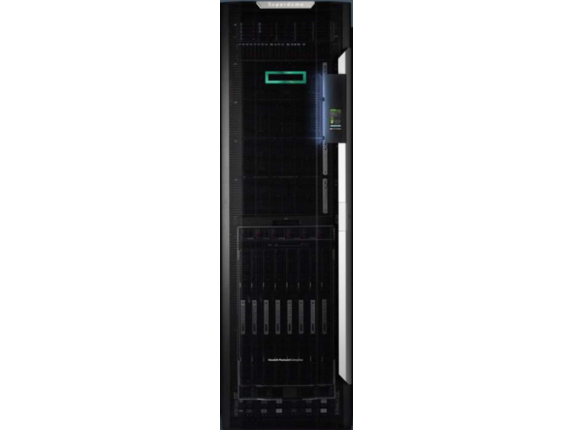 Has your data center become an inflexible, monolithic, hard-wired, under-utilized collection of systems and complex processes that require excessive manpower to operate? The HPE Integrity Superdome 2 Server family based on a blade design, a common network fabric, comprehensive cross-domain control and advanced power and cooling management delivers a mainframe replacement. The Hewlett Packard Enterprise Converged Infrastructure (CI) delivers consolidation, modernization, shared services and business continuity initiatives by simplifying, consolidating and automating everything from the start. It provides mission-critical scalability and reliability for the most demanding applications and workloads, while supporting up to thirty-two 8 core Intel® Itanium® 9700 processors. The HPE Integrity Superdome 2 Server supports up to 8 TB of memory and has ECC and built-in redundancy, helping you take advantage of the performance benefits of Itanium processors.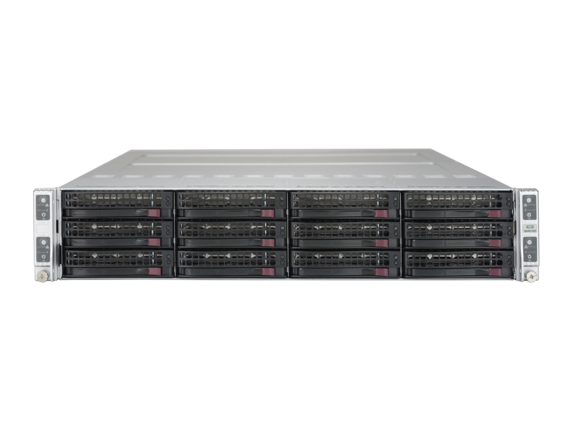 Do you need a cost-effective, industry-standard server for highly parallel applications requiring performance across widely diverse workloads and legacy applications not optimized well for graphic processing unit (GPU) computing? The HPE Apollo kl20 Server is a 2U server with up to four Intel® Xeon® Phi processors and with support for both Intel Omni-Path and Mellanox® InfiniBand interconnect fabric options for flexibility and increased price-performance and density. An ideal solution for running highly parallel applications optimized for the Xeon Phi Processors, especially for code which has already been optimized for the prior generation of the Intel Phi coprocessor and legacy applications for which recoding would be burdensome or where the environment requires performance across widely diverse workloads not optimized well for GPU computing. Delivers a dense and flexible computing platform optimized for highly vectorized or memory bandwidth bound HPC applications.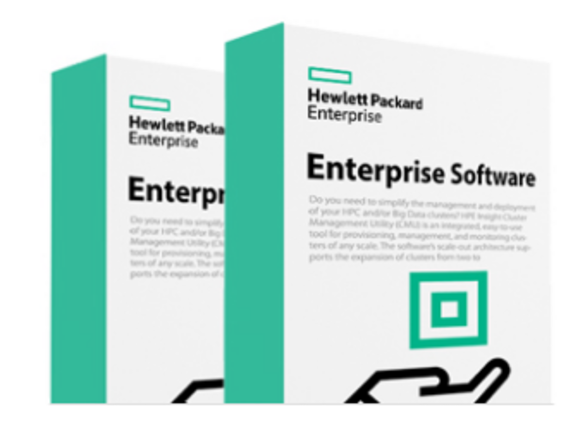 Do you need to improve the performance of your mission-critical systems and provide a higher level of technical support? The HPE Foundation Software 2 is a required suite of technical support tools and utilities that enable HPE Mission Critical systems to run at improved performance with enhanced technical support. It delivers improved scale-up performance and can be scaled up to 32 sockets of X86 processors in Linux® environments. Included is a software tool for managing LSI RAID controllers from the operating system (OS). The suite also includes remote services and memory error manager logger that alert Hewlett Packard Enterprise when changes or errors occur and provide logger and hardware event notification. The HPE Foundation Software 2 provides an enhanced error reporting log to highlight potential issues.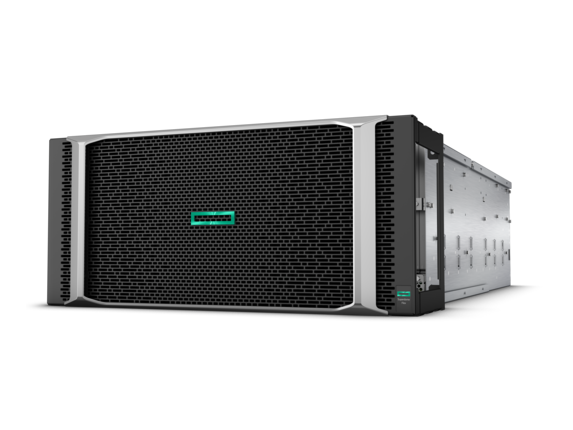 Fully capitalize on SAP® HANA® to accelerate data analytics and gain real-time insight across your enterprise. #1 in scalability for SAP S/4HANA and SAP BW/4HANA workloads [1], HPE Superdome Flex is a breakthrough server delivering optimal performance, seamless scalability, and extreme reliability for environments of all sizes. Featuring a unique, modular architecture, HPE Superdome Flex equips you for growth, but without over provisioning, providing optimum cost efficiency. Available in appliance and SAP HANA tailored data center integration (TDI) deployments, and coupled with expert HPE Pointnext services to include optional HPE GreenLake Flex Capacity for cloud economics and agility, HPE Superdome Flex helps you transform to a data-driven enterprise.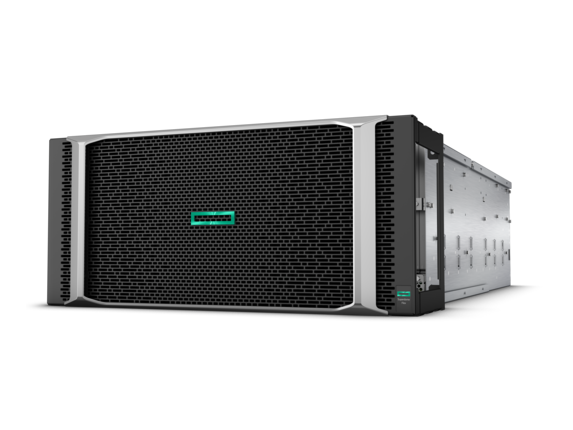 Are you struggling to keep up with the increasing demands on your mission-critical data environment?

HPE Superdome Flex Server is a compute breakthrough that can power critical applications, accelerate data analytics and tackle high-performance computing (HPC) and artificial intelligence (AI) workloads holistically. It delivers an unmatched combination of flexibility, performance and reliability for critical environments of any size. A unique modular architecture and unparalleled scale allow you to start small and grow at your own pace. Leveraging its in-memory design and groundbreaking performance, your business can process and analyze growing quantities of data at extraordinary speed. HPE Superdome Flex safeguards these vital workloads with superior RAS and end-to-end security. Meanwhile HPE Pointnext, broad partner ecosystem, and mission-critical expertise complement the capabilities and value of the platform to help ensure your move to the HPE Superdome Flex is a success.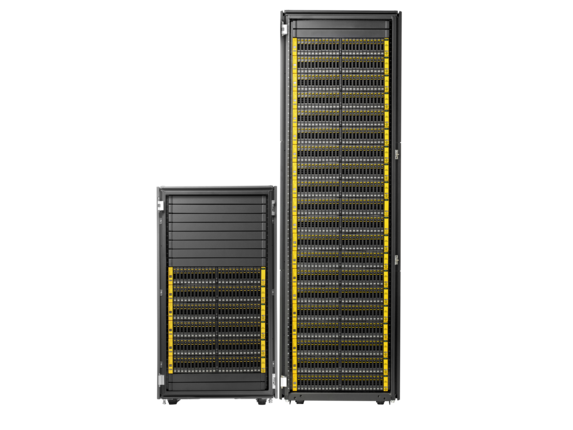 Looking to consolidate onto an enterprise-class flash array without compromising performance, scalability, data services, or resiliency? HPE 3PAR StoreServ 8000 Storage, with the lowest all-flash starting price, delivers the performance advantages of a purpose-built, flash-optimized architecture without compromising resiliency, data services, or data mobility. Unlike other purpose-built flash arrays, 3PAR StoreServ 8000 doesn't require you to introduce an entirely new architecture to achieve flash-optimized performance. With unmatched versatility, performance, and density, HPE 3PAR StoreServ 8000 Storage has you covered with unified storage of block & file protocols, application managed data protection and simplified fabric zoning along with SAN diagnostics.
Added to Your Shopping Cart
Product Availability by Store Location
Max 4 items can be added for comparison.