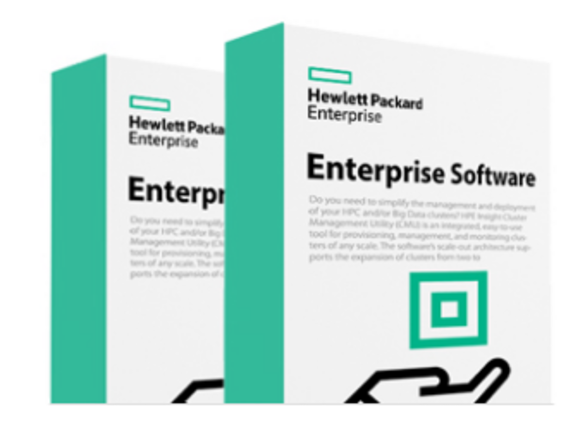 Could managing your HPE Synergy infrastructure, HPE ProLiant Servers, HPE Storage, HPE enclosures, and HPE Virtual Connect with a single, effective product be a benefit to your business?

HPE OneView for Microsoft System Center provides seamless integration of the powerful HPE ProLiant, HPE Storage, and HPE BladeSystem manageability features into Microsoft® System Center. Licensed with HPE Synergy and HPE OneView, these extensions deliver comprehensive system health and alerting, driver and firmware updates, OS deployment, detailed inventory, and HPE Virtual Connect fabric visualization. Integrating the management features of HPE Synergy, HPE ProLiant Servers, HPE Storage, and HPE BladeSystem into Microsoft System Center consoles, administrators can gain greater control of their technology environments. This provides consistency for software deployment and updates and enables a faster response in the event of server or storage failure, reducing the risk of downtime.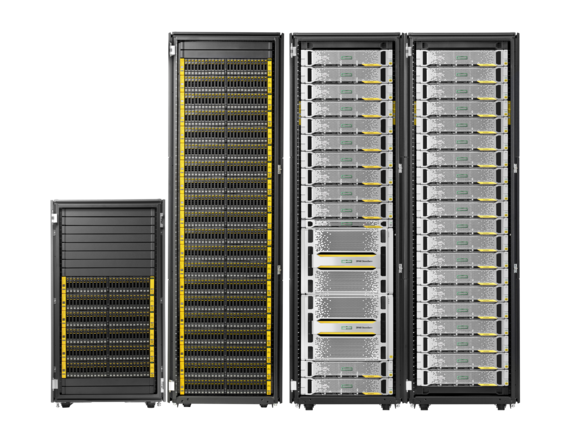 Have Cloud or IT-as-a-Service (ITaaS) environments forced you to settle for Tier-1 storage that compromises your data center? HPE 3PAR StoreServ 20000 Storage is an enterprise flash array with more than 3.8M IOPS, sub-millisecond latencies, a 16x density advantage over the competition [1], and scalability of over 20 PB of usable capacity for massive consolidation – for block and file workloads as well as object access – with Quality of Service (QoS). The flash-optimized architecture features the HPE 3PAR Gen5 ASIC for silicon-based hardware acceleration, including inline deduplication, compression, data packing, thin technologies and other compaction technologies that can reduce acquisition and operational costs without compromising performance. Configuration options are available for all-flash models and combined flash and HDD models. HPE 3PAR StoreServ 20000 also includes at no extra charge data protection with HPE Recovery Manager Central.
Can HPE Synergy provision physical servers at cloud-like speed? Using HPE Synergy Image Streamer, you can rapidly change images on multiple compute nodes in an automated manner. HPE Synergy Image Streamer works with HPE Synergy Composer to rapidly deploy and update multiple physical compute nodes. Operating environment images for bare-metal use might boot directly into a running OS, or VM hosts might perform quick image changeovers. This 'infrastructure-as-code' capability maximizes your return on your systems investment by quickly delivering applications and services and by enabling rapid workload switching (across Linux, ESX, or MS Windows). Enhanced profiles provide true stateless images, which are automatically integrated with server hardware configurations and operating environment images for simplicity of use. Programmatic access is also provided through the Unified API. Integrate, automate, and customize your operations using HPE Synergy Image Streamer.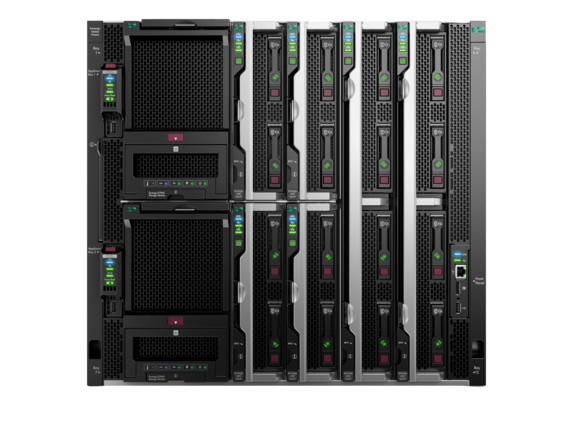 What does it mean for Composable Infrastructure be managed like 'infrastructure as code'? HPE Synergy Composer provides native infrastructure management for composing and recomposing compute, storage, and fabric resources to meet any workload. 'Infrastructure as code' capability provides on-demand delivery and support of applications and services with consistent governance, compliance, and integration. This is a paradigm shift in managing infrastructure. Software-defined architecture auto-discovers and self-assimilates HPE Synergy resources for immediate use with template-driven operations. This intelligence increases the speed, efficiency, and reliability of operations. HPE Composer deploys, monitors, and updates the infrastructure from a single interface or from the Unified API. Infrastructure can be deployed for traditional, virtualized, containerized, and cloud environments. Resources can be updated, flexed, and redeployed in a frictionless manner without service interruptions.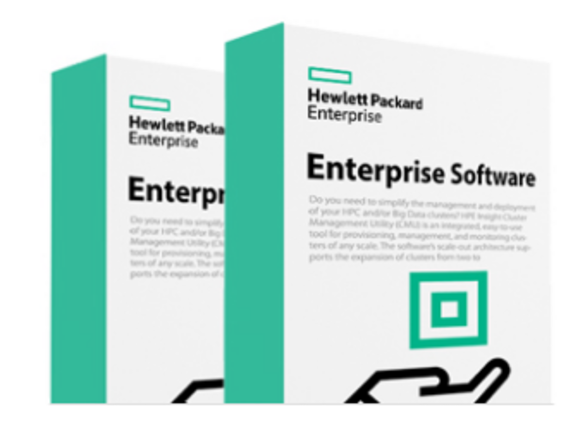 Do you need to manage your Hewlett Packard Enterprise Converged Infrastructure with VMware®?

HPE OneView for VMware vCenter with Operations Manager and Log Insight seamlessly integrates the manageability features of HPE Synergy, HPE ProLiant servers, HPE BladeSystem, HPE Virtual Connect and HPE Storage with VMware solutions. You can gain deep insight and control of virtualized Hewlett Packard Enterprise Converged Infrastructure environments while reducing the time it takes to make important changes, increase capacity or manage planned and unplanned downtime. When used with the automation power of HPE OneView, best practices for Converged Infrastructure can be defined once and reused many times to provision an entire cluster with compute and storage fully configured in five easy steps. Integrations with VMware vRealize Operations, Orchestrator, and Log Insight deliver powerful analytics, automation, and deeper troubleshooting tools to your VMware administrators.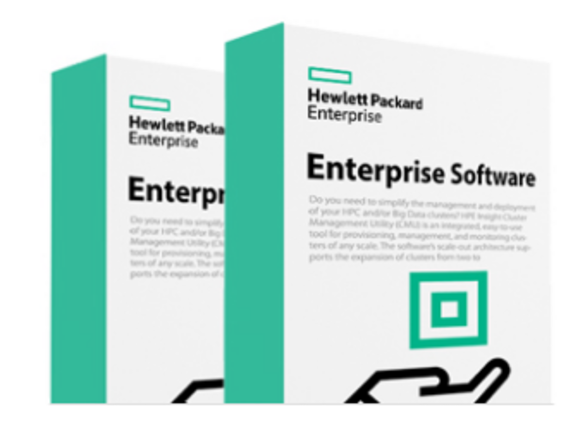 Do you have infrastructure that spans across different Hewlett Packard Enterprise platforms, data centers, or even countries? HPE OneView Global Dashboard allows you to manage up to 75 HPE OneView or HPE Synergy instances, and 150 HPE Hyper Converged 380 instances across data centers. It helps your IT staff troubleshoot alerts and view core inventory data from one place and make more informed, faster decisions with better infrastructure visibility. With single sign-on, you are one click away from powerful, device-level lifecycle management. At no additional cost, you can simply download and run HPE OneView Global Dashboard alongside HPE OneView, allowing you to see your HPE Synergy, HPE BladeSystem c-Class, HPE ProLiant DL, HPE Hyper Converged 380, HPE SimpliVity 380, HPE Apollo, HPE ML350 Gen9 servers and HPE ML Gen10 servers, HPE Composable Cloud for DL systems, and HPE Superdome FLEX systems as one infrastructure.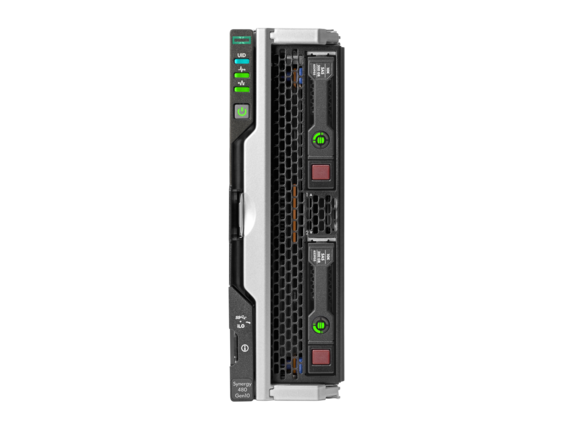 Are your data centers struggling to consolidate large workloads without compromising performance? Gain operational efficiency and control, and deploy IT resources quickly for any workload through a single interface. HPE Synergy is a powerful software-defined solution. HPE Synergy Composable Compute resources create pools of flexible compute capacity that can be configured almost instantly to rapidly provision infrastructure for a broad range of applications. The HPE Synergy 480 Gen10 Compute Module delivers an efficient and flexible two-socket workhorse to support most demanding workloads. Powered by Intel® Xeon® Scalable Family of processors, up to 4.5 TB DDR4, more storage capacity and controllers and a variety of GPU options within a composable architecture. HPE Synergy 480 Gen10 Compute Module is the ideal platform for general-purpose enterprise workload performance now and in the future.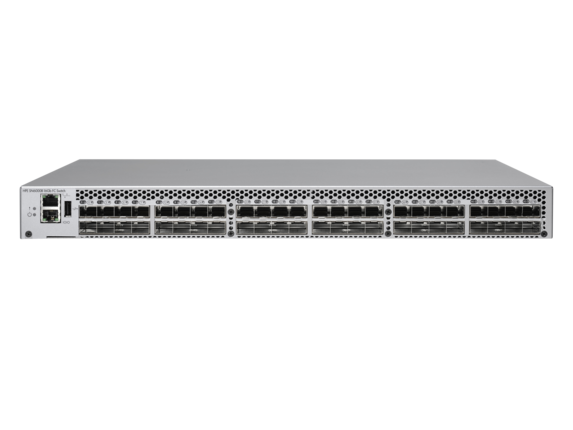 Are you struggling to keep pace with ever-increasing workloads on a never-increasing budget? While virtualization has provided some relief by enabling the benefits of faster deployment and consolidation, it tends to put additional stress on data center networks.

The HPE SN6000B Fibre Channel Switch meets the needs of hyper-scale, private cloud storage environments by delivering market-leading 16Gb Fibre Channel (FC) technology and capabilities that support highly virtualized environments. Designed to enable greater flexibility and investment protection, the SN6000B switch scales from 24 to 48 ports and supports 4, 8, 10, or 16 Gb/s speeds in an efficiently designed 1U package. It also provides a simplified deployment process and a point-and-click user interface making it powerful and easy to use. It offers low-cost access to SAN technology while providing ""pay-as-you-grow"" scalability to meet the needs of an evolving storage environment.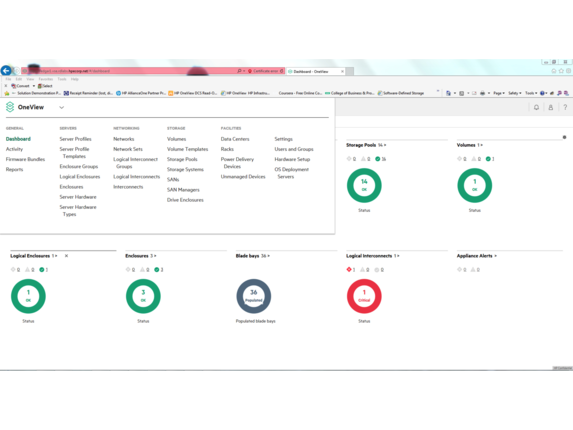 HPE OneView is the foundation of today's software-defined infrastructure, helping IT deploy infrastructure faster, simplify lifecycle operations, and increase productivity. It lets IT compose workloads like code, increasing agility, enabling predictability and compliance. With HPE OneView, customers can orchestrate their infrastructure from core to cloud by integrating with partner cloud management platforms. HPE OneView improves infrastructure management for HPE Synergy, HPE BladeSystem, HPE ProLiant (DL and ML) servers, HPE Apollo Systems, HPE Superdome X, HPE Superdome Flex, HPE 3PAR StoreServ, HPE Nimble Storage, HPE StoreVirtual VSA storage, HPE FlexFabric, HPE ConvergedSystem, and HPE Composable Cloud for ProLiant DL.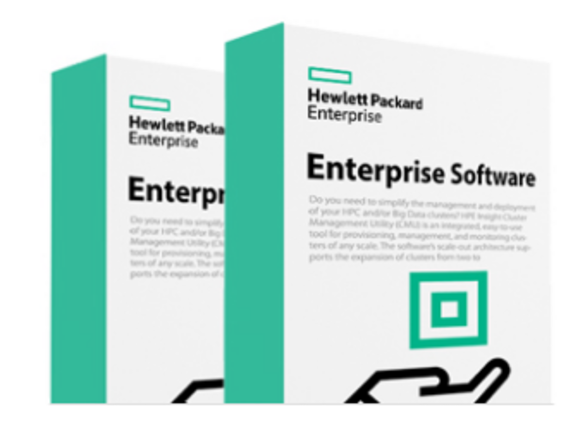 HPE OneView for Microsoft® Azure Log Analytics provides a bridge between Microsoft cloud management services and HPE hardware infrastructure. It allows you to manage on-premises HPE infrastructure with the same Microsoft tools used for cloud services. HPE OneView for Microsoft Azure Log Analytics brings visibility of the underlying HPE infrastructure, including hardware and firmware inventory, infrastructure health and status, and long term event correlation and trend analysis. Data is automatically collected from HPE OneView and HPE Synergy and processed using the Azure Log Analytics engine running in the Azure public cloud. Licensed as part of HPE OneView and HPE Synergy, HPE OneView for Microsoft Azure Log Analytics is highly extensible and customizable, allowing you to take advantage of cloud based management for your on-premises environment.
Added to Your Shopping Cart
Product Availability by Store Location
Max 4 items can be added for comparison.