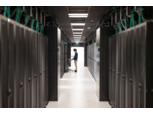 The Cisco Fabric Extender for HPE BladeSystem (Model B22HP) provides an extension of the Cisco Nexus switch fabric to the HPE server edge. Logically, it behaves like a remote line card to a parent Cisco Nexus 5000 series switch, with the Fabric Extender and the parent Nexus together forming a distributed modular system. The Cisco Fabric Extender for HPE BladeSystem forwards traffic to the parent Cisco Nexus switch over eight 10 Gigabit Ethernet uplinks.

Low-cost uplink connections up to 10 meters can be made with copper Twin-ax cable, and longer connections up to 100 meters can use optional Fabric Extender Transceivers. Standard 10Gb SFP+ optics are also supported.

Downlinks to each server are auto-negotiating and work with all HPE Ethernet and CNA modules allowing a choice of Ethernet, FCoE or iSCSI connections. Passing all traffic seamlessly to the Nexus 5000 allows traffic to be shaped according to policies established by the Nexus 5000 Series Switch with a single point of management.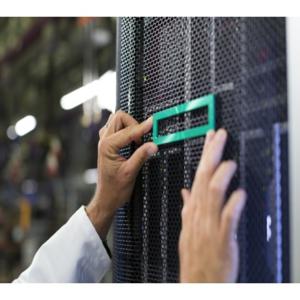 The HPE Server Console switch integrates KVM and serial devices into a single management console for all your servers, network devices and infrastructure.

Requiring no software to be installed on the target servers the HPE Server Console Switch provides a true KVM solution for local system management. Tiering support for the HPE Server Console Switches and the previous generation of legacy Compaq KVM switches means that to 256 servers can be managed from a single KVM console. Utilizing CAT5 UTP cables between the switch and server, facilitates cable routing and allows for field termination of custom cable lengths. Integration with the HPE IP Console switch ensures that the local KVM solution can be integrated smoothly and easily into a KVM/IP remote management solution. Serial support means that Linux, Unix base and network devices can be all be managed from a single console.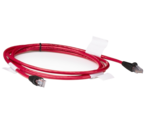 Category 5 (CAT 5) cable is typically used in local area networks (LAN) and premises cabling.
CAT 5e cabling is an enhanced version of CAT 5. The stringent specifications ensure optimal transmission speeds and reduce crosstalk for reliable gigabit ethernet and data networks.
HPE offers CAT 5e cables in various lengths and types:
Lengths from 1.2m (4ft) to 15.2m (50ft)
Straight-pinned and cross-pinned types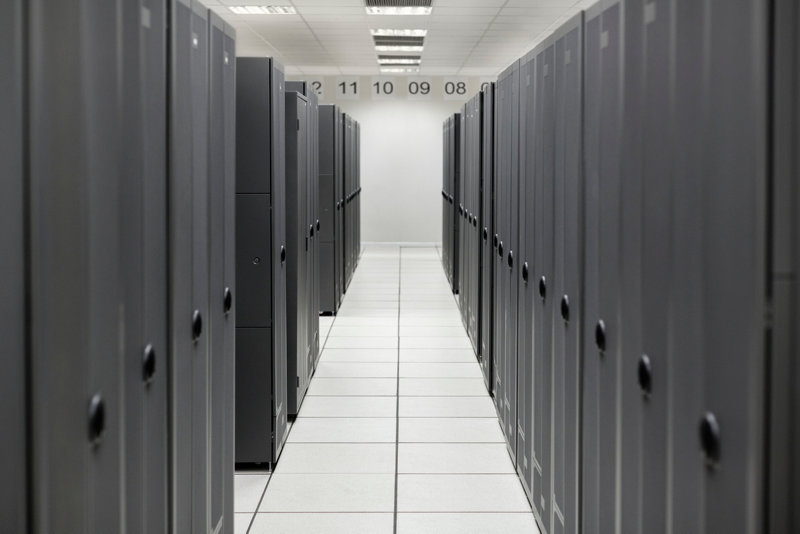 With the HPE InfiniBand offering, unified fabric, database, and high-performance solutions can be created on a variety of HPE platforms including 2-way to 4-way ProLiant DL and ML servers. Supported options on ProLiant DL and ML include 4x InfiniBand (10 Gbps) dual-port PCI-X and PCI Express host channel adapters, a 24-port 4x InfiniBand intelligent switch, and a variety of InfiniBand cables. A comprehensive suite of management tools are provided including a subnet manager embedded in the switch, full featured web and command line interfaces, and Java-based Fabric Manager.
Added to Your Shopping Cart
Product Availability by Store Location
Max 4 items can be added for comparison.