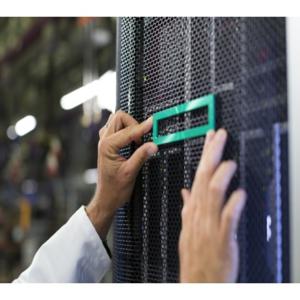 HPE Ethernet 10Gb 2-port X550-AT2 Adapter
Are you looking for a simple way to migrate to 10G high performance data center with low cost and low power in your data center? The HPE Ethernet 10Gb 2-port X550-AT2 Adapter deliver high performance and low latency for Ethernet traffic to and from the server with minimal CPU resources required. Processing of I/O packets on the adapter frees up CPU to do other more important tasks. For environments such as Telco/NFV, high-performance computing (HPC) and ecommerce that deal with large volumes of small packet traffic, these adapters accelerate small packet processing by bypassing processing in the host O/S kernel.
Select a Solution / Model
Existing selections will be lost. Click OK to proceed further.
More Information
Key Features
Improve Application Performance
The HPE Ethernet 10Gb 2-port X550-AT2 Adapter offload packet processing to reduce CPU utilization with tunnel offloads (VXLAN and NVGRE). Now you can distribute network traffic across CPU cores in your data center.
Speeds up packet processing to service more I/O requests utilizing data plane development packet (DPDK).
Increase I/O Bandwidth for Workload Intensive Applications
The HPE Ethernet 10Gb 2-port X550-AT2 Adapter deliver single root I/O virtualization (SR-IOV) which increases virtual network performance while decreasing CPU utilization.
Provides a seamless performance upgrade from 1GBASE-T to 10GBASE-T with backward compatibility.
* Prices may vary based on local reseller.
Find what you are looking for?
Need help locating the right product for your business?
Our product experts would love to chat with you to find products and services that enable opportunities and resolve your business problems.
Select country to get quote
Max 4 items can be added for comparison.