HPE IMC MPLS VPN Manager Software
HPE IMC MPLS VPN Software Module with 50-node E-LTU
HPE IMC MPLS VPN Manager Software is an HPE Intelligent Management Center (IMC) optional module that provides features for all aspects of Multiprotocol Label Switching (MPLS) VPN management. Features include VPN auto-discovery, topology, monitoring, auditing, resource allocation, and performance evaluation.

Additional features of the HPE IMC MPLS VPN Manager Software include a traffic engineering component that helps operators monitor an entire network and deliver service quality by distributing appropriate network resources as needed.
Image may differ from actual product
More Information
0

items
Selected for comparison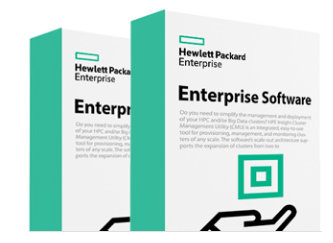 HPE IMC MPLS VPN Software Module with 50-node E-LTU
Electronic license for HPE IMC Multiprotocol Label Switching VPN module for 50 nodes
---
What's New
Easily add VPN resources such as provider edges, customer edges, and VPNs.
See real-time VPN fault and configuration states.
Analyze VPN traffic statistics and trends.
Deploy VPN through easy operations.
Key Features
Comprehensive VPN Management
The HPE IMC MPLS VPN Manager Software helps network administrators add VPN resources as well as aids in manually adding or automatically discovering VPNs.
You can discover VPN fault and configuration states in real-time and use the service topology to check connections and connectivity status.
Use the Border Gateway Protocol (BGP) deployment function to deploy VPN through easy operations.
Monitor and Analyze VPN Traffic
The HPE IMC MPLS VPN Manager Software delivers traffic statistics and report functions for VPN and service access, providing a way to analyze trends in specific and general terms, deliverable in a variety of visual formats on a periodic basis.
Integrates with the HPE IMC Network Traffic Analyzer (NTA) Software option to analyze VPN traffic flow based on application usage.
Max 4 items can be added for comparison.