HPE IMC User Access Management Software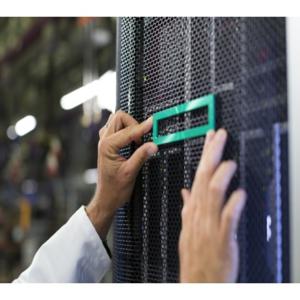 HPE IMC User Access Management Software
HPE IMC User Access Management (UAM) Software is an Intelligent Management Center (IMC) module that supports user identity authentication based on access policies associated with infrastructure resources like routers, switches, and servers for management of wired, wireless, and remote network users.

The IMC User Access Management Software solution provides centralized support, authentication, and accounting management of endpoints that connect and use network services, verifying the right privileges for specific users.
Image may differ from actual product
More Information
What's New
Optimize the network for a BYOD program with easy-to-use MAC-based authentication with self-registration requiring minimal administrative overhead.
Support of over 200 external applications with eAPI.
Intensive user monitoring with the option to add new users multiple ways.
Centralized authentication for managing users, groups, and access policies.
Easy identification of devices by OS, vendor, IP addresses, and more.
Key Features
Multi-faceted User Access Management for Both Devices and Network Clients
The HPE IMC User Access Management Software is a remote authentication dial-in user service (RADIUS) server that provides authentication, authorization, and accounting features for controlling end-user and device access to the network.
Delivers a simplified bring your own device (BYOD) administration with onboarding, provisioning and monitoring to speed up user management and implementation.
Authentication can be provided using portals with the HPE iNode client authentication software for checking any suspicious activity.
Detailed user import and export features such as batch-mode, guest registration, approvals, and authentication by QR code for easy user addition.
Manage issues with the easy-to-use troubleshooting tool to track users trying to access the network and their authentication process.
Simplified BYOD Administration with Onboarding, Provisioning and Monitoring
The HPE IMC User Access Management (UAM) Software delivers automated onboarding with user self-registration to simplify BYOD administration.
Provides an easy-to-use MAC-based authentication with self-registration allowing for minimal administrative overhead.
Customizable portal pages for smart devices based on access scenarios provide a unique and personalized client experience.
Utilization of device fingerprinting technology to identify vendor, type, and operating system of different endpoint devices.
IMC UAM Software delivers multi-vendor unified wired and wireless policy enforcement to provide a consistent, user experience and to integrate with Tipping Point IPS to quarantine threats monitored and alerted by Tipping Point.
Max 4 items can be added for comparison.