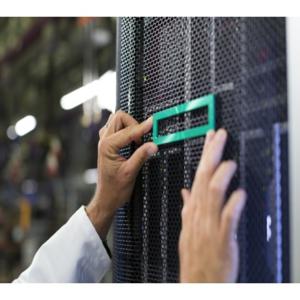 HPE BLc PCI Expansion Blade
The HPE BladeSystem PCI Expansion Blade provides PCI card expansion slots to an adjacent c-Class blade server. This blade expansion unit uses the c-Class midplane to pass standard PCI signals between adjacent enclosure bays, to allow a c-Class blade server to add off-the-shelf PCI-X or PCI-e cards. Customers would need one PCI Expansion Blade for each c-Class server blade needing PCI card expansion. Any PCI card from third-party manufacturers that works in HPE ProLiant ML and HPE ProLiant DL servers should work in this PCI Expansion Blade. HPE does not offer any warranty or support for third-party PCI manufactured products. HPE does joint market with selected PCI manufactures via the HPE BladeSystem Solutions Builder Program.
More Information
Key Features
Each PCI Expansion Blade can hold one or two PCI-X cards( 3.3V or universal), or one or two PCI-e cards(x1, x4, or x8)
Installed PCI-X cards must use less than 25 watts per card. Installed PCIe cards must use less than 75 watts per PCIe slot, or a single PCIe card can use up to 150 watts, with a special power connector enabled on the PCI Expansion blade.
Supports typical third-party (non-HP) PCI cards, such as SSL or XML accelerator cards, VOIP cards, special purpose telecommunications cards, and some graphic acceleration cards.
* Prices may vary based on local reseller.
Find what you are looking for?
Need help locating the right product for your business?
Our product experts would love to chat with you to find products and services that enable opportunities and resolve your business problems.
Max 4 items can be added for comparison.