Intelligent Management Software
Intelligent Management Software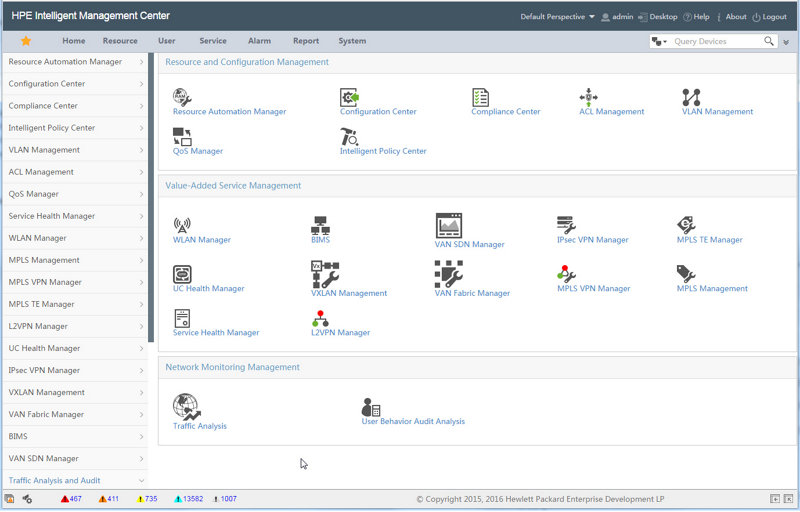 The HPE IMC TACACS+ Authentication Manager (TAM) Software is an Intelligent Management Center (IMC) optional module that provides basic authentication, authorization, and accounting functions for network devices or IT users in order to deliver network device management security.

The IMC TACACS+ TAM Software can assign users with different privileges, monitor login and command execution operations as well as simplify user management which work with devices that support the TACACS+ protocol.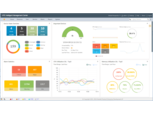 HPE Intelligent Management Center (IMC) Software, with the optional HPE IMC Virtual Application Networking Fabric Manager Software, includes added functionality called HPE FlexFabric Network Analytics. When HPE FlexFabric Network Analytics is combined with the HPE FlexFabric 5940 or 5950 Switch it delivers real time visibility of microburst network congestion which negatively impacts overall network operations and performance.
Microbursts last only for sub seconds making its detection difficult by today's network monitoring tools such as SNMP. HPE FlexFabric Network Analytics enables the network operator to pinpoint these microburst congestion points and their sources. This gives the network operator granular visibility into these spontaneous congestion points. With this information operators will be able to analyze in more detail their network configuration and make the necessary adjustments as needed for optimal network performance.
Added to Your Shopping Cart
Product Availability by Store Location
Max 4 items can be added for comparison.