HPE Scalable Object Storage with Scality RING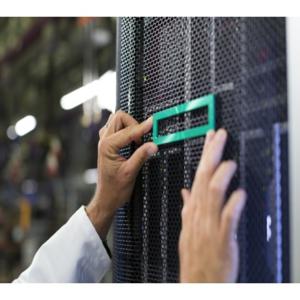 HPE Scalable Object Storage with Scality RING
Digital transformation projects are changing how companies consume and store data. Many businesses have put vast amounts of unstructured data into legacy storage appliances, creating silos that don't scale. Or they've tried public cloud storage, only to be shocked by the cost of access. HPE Scalable Object Storage with Scality RING makes it possible to break down these silos by building one data pool that can hold virtually unlimited amounts of unstructured data which is always protected, always on-line, and accessible from anywhere. Delivered on HPE Apollo 4000 systems, customers get the simplicity and agility of cloud with the cost benefits of density-optimized platforms designed for data storage-centric workloads.
*Image may differ from actual product
More Information
0

items
Selected for comparison
NEW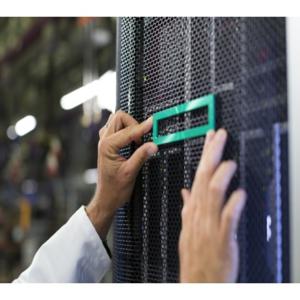 Scality RING 24/7 Maintenance and Support Geo Site per TB (Min 200TB) per Year E-LTU
Electronic license for HPE Scality RING geo site 24/7 maintenance and support for HPE Servers, per TB, per year, minimum 200 TB
---
NEW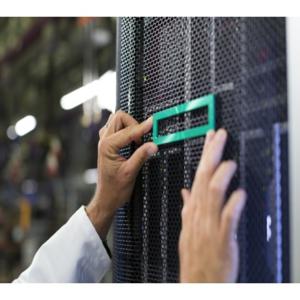 Scality RING Bundle per Node Expansion E-LTU
E-LTU for expanding RING clusters with additional R0Q28A bundles
---
NEW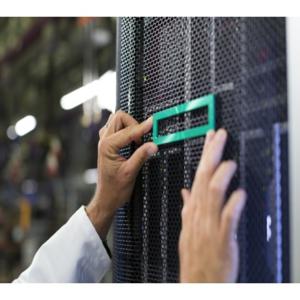 Scality RING Dedicated Care Service Fundamental Yearly Fee E-LTU
---
Scality RING fast start bundles – new simplified sizing and ordering, with hardware and software entitlements combined.
AI data node from HPE – a reference architecture for AI training and interference, combining WekaIO Matrix parallel file system and Scality RING object store on HPE Apollo 4200 Gen10 Server.
Extreme Web-scale Capacity in a Single Data Pool
Object storage can scale to Exabytes in a single namespace, letting businesses create a single pool of data rather than adding ever-increasing numbers of limited-capacity storage silos. HPE Scalable Object Storage with Scality RING has been deployed in production at 100's of Petabyes.
A key to lowering data costs at extreme scale is to begin with affordable storage systems. HPE Scalable Object Storage with Scality RING utilizes the HPE Apollo 4000 storage systems which are specifically optimized for storage-centric workloads.
Complete Data Confidence to Simplify your Life
Backing up your object storage is not necessary. With 14 nines (9's) of durability, data is distributed across servers or across sites to protect against unplanned downtime from disk, server, rack, or whole data center outages. Data is always on-line and accessible from practically anywhere.
HPE Scalable Object Storage with Scality RING helps customers manage exponential growth with lesser complexity, all while reducing ongoing operational expenses. Organizations can be confident that their data is fully protected in a solution that expands seamlessly as data storage needs grow.
Ready to use with Web-based or Traditional Business Applications
Many businesses are challenged to find a cost-effective means of storing unstructured data across a wide range of use cases and business applications including backup, cloud storage, analytics, and content distribution.
HPE Scalable Object Storage with Scality RING easily integrates with a wide range of business applications, simultaneously supporting File (NFS, SMB) and Object (S3-compatible) protocols in the same name space to help you consolidate data from multiple applications into one web-scale storage pool.
Maximize your TCO savings with HPE Storage-optimized Servers
HPE Apollo 4200 and Apollo 4510 are the foundations for HPE Scalable Object Storage with Scality RING. Choose the HPE Apollo 4200 with 24 LFF for smaller fault-domains in a 2U form factor, or choose the HPE Apollo 4510 with 60 LFF for highest density and rapid data growth in a 4U form factor.
HPE Cloudline CL5800 and HPE ProLiant DL360 with D8000 Disk Enclosure are also qualified for Scality RING for additional rack density with object stores of 10PB and more. The CL5800 supports up to 100 LFF drives in 4U. The DL360/D8000 combination supports up to 211 LFF drives in 9U.
Related Links
Additional resources
Max 4 items can be added for comparison.