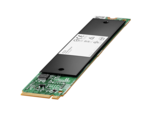 Do you require high-density and high efficiency for vision analytics in edge computing environments? The HPE Edgeline VPU Module with Myriad™ X seamlessly integrates vision processing unit (VPU) computing with HPE Edgeline. VPU technology delivers high performance, high density, and high power efficiency for deep neural networking running imaging and video inference applications.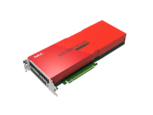 Are you looking for a mean to unleash your memory bandwidth bounded applications?

The NEC Vector Engine Accelerator with its unmatched memory bandwidth per core offers a balanced architecture for your Fortran and C/C++ codes to shine. Extremely large amount of data can be processed per cycle thanks to the native vector architecture. Moreover, users can easily exploit these capabilities via a standard development environment leveraged from the past decades of the vector supercomputers era.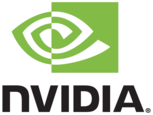 Do you require higher performance computation for deep learning, high-performance computing (HPC) workloads, or graphics?

Companies are facing greater computational and graphics requirements as large and complex computational models become more commonplace. Traditional CPU technology is no longer able to keep up with these increasing demands. NVIDIA® Accelerators for HPE ProLiant servers seamlessly integrate GPU computing with select HPE server families. Designed for power-efficient, high-performance supercomputing, NVIDIA Accelerators deliver dramatically higher application acceleration than a CPU-only approach for a range of deep learning, scientific, and commercial applications. The thousands of NVIDIA CUDA® cores of each accelerator allow it to divide large computing or graphics tasks into thousands of smaller tasks that can be run concurrently, thus enabling much faster simulations and improved graphics fidelity for extremely demanding 3D models.
Added to Your Shopping Cart
Product Availability by Store Location
Max 4 items can be added for comparison.