The HPE Composable Fabric FM 2072 switch is a top-of-rack (TOR) connectivity module that delivers the next generation of innovative networking solutions designed to meet the growing needs of today's virtual and highly dynamic data center and cloud environments. Specifically designed to support scale-out applications with high performance east/west traffic needs. Composable Fabric provides an easily scalable and automated network solution for diverse application workloads. HPE Composable Fabric FM 2072 provides a cost effective 1U solution for intensive Big Data or Agile IT workload environments. The FM 2072's industry standard architecture uses the Ethernet switching to create a high performance, resilient, low latency and scalable data center network fabric. Composable Fabric connectivity modules are deployed as a single tier, eliminating cost and complexity while vastly reducing operational overhead while creating true fabric agility to support dynamic workload needs.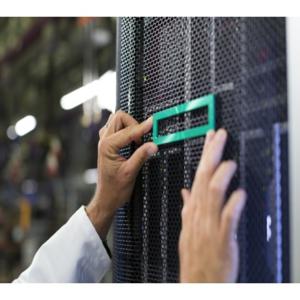 The HPE FlexFabric 5900CP Switch Series provides a converged, top-of-rack, data center switch architecture that offers wire once for FCoE converged environments. With 48 converged ports that support 1/10GbE and 4/8 FC, the FlexFabric 5900CP delivers versatile convergence for connecting FC, iSCSI and FC SANs.
Resilience and ease of management come hand–in-hand with the FlexFabric 5900CP. While IRF reduces management complexities by up to 88%, it also delivers <50 msec convergence time. You can rely on the FlexFabric 5900CP to lower TCO, while delivering business resilience and high availability.
Added to Your Shopping Cart
Product Availability by Store Location
Max 4 items can be added for comparison.