High Performance Computing
High Performance Computing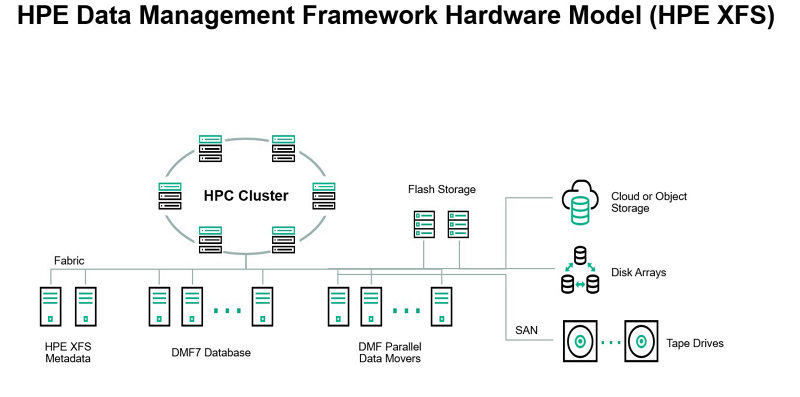 Do you need to improve data management in your HPC and AI Linux® storage environment? The HPE Data Management Framework (DMF) provides more efficient utilization of storage infrastructure, reduced time to insight, and allows for petabyte scale backup and Point-in-Time restoration of data. A new architecture allows for extensible metadata, which allows tagging data with attributes which can be queried to allow simplified creation of data sets. Along with data set labeling, job scheduler integration and the built-in policy engine, data intensive workflows can be automated and streamlined through automatic data set creation, staging of data, and data movement for processing. This automated data management functionality allows efficient utilization of storage infrastructure by removing stale data from defined data tiers and provides a virtual storage space that appears to be unlimited in size. Needed data is automatically retrieved as needed, making storage look ""bigger on the inside.""
Added to Your Shopping Cart
Product Availability by Store Location
Max 4 items can be added for comparison.