HPE KVM Interface Adapters/Expansion Modules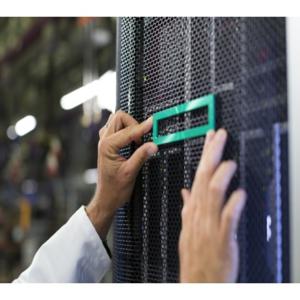 HPE BladeSystem c-Class KVM Interface Adapter
The HPE Server Console switch integrates KVM and serial devices into a single management console for all your servers, network devices and infrastructure.

Requiring no software to be installed on the target servers the HPE Server Console Switch provides a true KVM solution for local system management. Tiering support for the HPE Server Console Switches and the previous generation of legacy Compaq KVM switches means that to 256 servers can be managed from a single KVM console. Utilizing CAT5 UTP cables between the switch and server, facilitates cable routing and allows for field termination of custom cable lengths. Integration with the HPE IP Console switch ensures that the local KVM solution can be integrated smoothly and easily into a KVM/IP remote management solution. Serial support means that Linux, Unix base and network devices can be all be managed from a single console.
* Prices may vary based on local reseller.
Find what you are looking for?
Need help locating the right product for your business?
Our product experts would love to chat with you to find products and services that enable opportunities and resolve your business problems.
Max 4 items can be added for comparison.