HPE Server + Windows Server ROK Cashback Campaign
Claim up to €1000 when you buy an HPE Server with Windows Server 2019! Valid for purchase dates until July 31, 2020.
Only commercial End-User Participants are allowed to participate in this program.
VDI Solutions for Offices and Virtual Applications
Discover VDI solutions based on the most secure server in the world, with financing solutions tailored to you. And you only start paying 90 days after installation.
FREE ANYTIME, ANYWHERE eLEARNING
Get free access to the HPE Digital Learner- the latest eLearning on HPE technology, industry trends and personal development
SIMPLE. SECURE. AFFORDABLE.
Solutions for the small and medium businesses
STORAGE THAT FLEXES AND GROWS AS YOU GROW. THAT DESERVES TWO MIC DROPS.
All-flash and hybrid flash for all your needs.
NETWORKING WHETHER YOU'VE JUST STARTED. OR ARE ALREADY ESTABLISHED.
Wireless solutions for every stage of business.
HPE ProLiant ML30 Gen10
HPE ProLiant ML30 Gen10 server is a powerful yet affordable tower server designed for small offices, remote and branch offices to run on-premise and Hybrid Cloud solutions.
Shop Now
iLO Advanced Trial License – Free of charge
Normally offered at a cost, this server management software enables you to configure, monitor, and update HPE servers seamlessly - from anywhere.
Shop Now
Right-sized
Our portfolio of products and solutions uniquely fit the needs of small and midsize businesses.
Small and Powerful
The surprisingly small AND powerful HPE ProLiant MicroServer Gen10 Plus, now with Intel® Xeon® E-2200 processors and iLo5. Engineered to unlock your small business potential.
Learn More
Scalable
Our new solutions are engineered specifically with you in mind, allowing for quick deployment, easy management and affordability.
DEAL OF THE MONTH
HPE ProLiant DL380 Gen10 4114 1P 32GB-R P408i-a 8SFF 800W PS Performance Server
HPE ProLiant DL380 Gen10 performance server with one Intel® Xeon® Silver 4114 processor, 32 GB memory, P408i-a storage controller, eight small form factor drive bays and one 800W power supply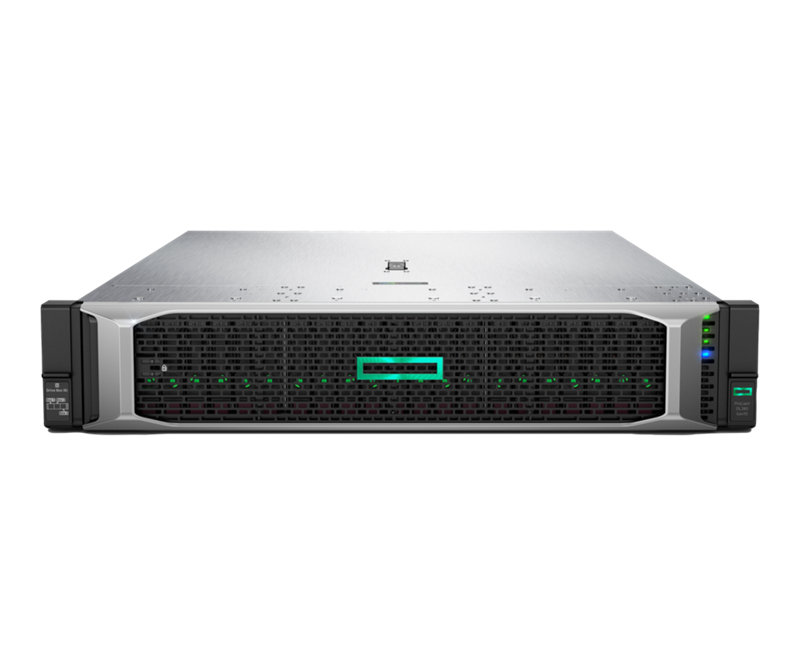 TOP SELLERS

HPE ProLiant DL160 Gen10 Server
Are you searching for a dense server with exceptional value to run on-premises and hybrid cloud solutions?

The secure 2P 1U HPE ProLiant DL160 Gen10 server delivers the right balance of performance, storage, reliability, manageability and efficiency in a dense and compact chassis, to meet the needs of growing businesses of a diverse set of customers – from SMB to service providers running wide range of workloads at a compelling price point.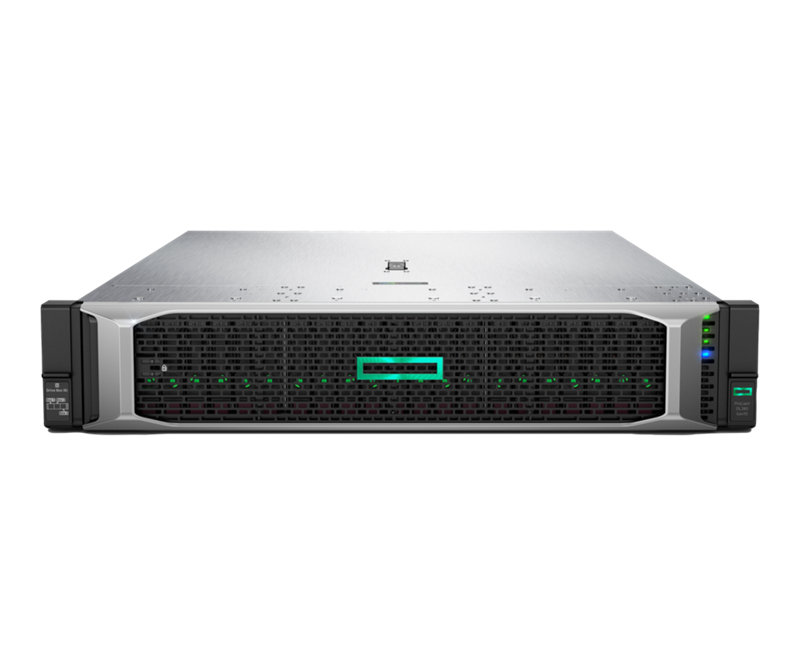 HPE ProLiant DL380 Gen10 Server
Where is your server bottlenecked...storage, compute, expansion?

The HPE ProLiant DL380 Gen10 server delivers the latest in security, performance and expandability, backed by a comprehensive warranty. Standardize on the industry's most trusted compute platform. The HPE ProLiant DL380 Gen10 server is securely designed to reduce costs and complexity, featuring the First and Second Generation Intel® Xeon® Processor Scalable Family with up to a 60% performance gain1 and 27% increase in cores2, plus the HPE 2933 MT/s DDR4 SmartMemory supporting 3.0 TB. It supports 12 Gb/s SAS, and up to 20 NVMe drive plus a broad range of compute options. HPE Persistent Memory offers unprecedented levels of performance for databases and analytic workloads. Run everything from the most basic to mission-critical applications and deploy with confidence.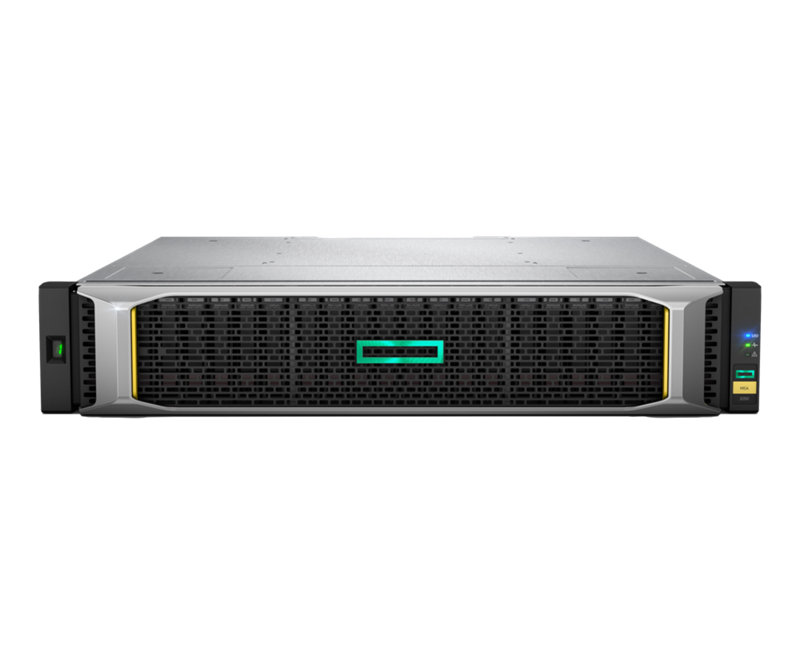 HPE MSA 2050 SAN Storage
Looking for affordable, high-performance shared storage?
The HPE MSA 2050 SAN Storage is a flash ready system designed for affordable application acceleration ideal for small and remote office deployments. Don't let the low cost fool you, it gives you the combination of simplicity, flexibility to grow now, and advanced features you may not expect in an entry-priced array. Start small and scale as needed with any combination of solid state drives (SSDs), high-performance enterprise, or lower-cost midline SAS-based hard disk drives (HDDs). HPE MSA 2050 SAN Storage has been the industry-leading entry storage Fibre Channel (FC) platform for the past eight years, with nearly 500,000 systems sold worldwide [1]. Delivers 2x higher performance [2] than the previous generation at the same price, delivering in excess of 200,000 IOPS. It's seriously simple and affordable flash-ready storage to help you get the most performance for the lowest cost.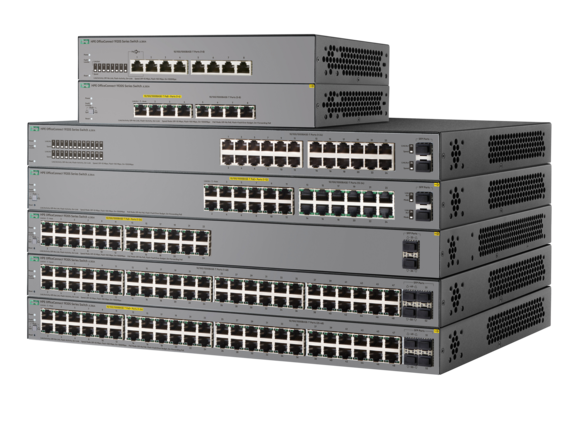 HPE OfficeConnect 1920S Switch Series
The HPE OfficeConnect 1920S Switch Series, is designed for small businesses that require enhanced performance to support bandwidth-demanding applications. They are ideal for environments that require advanced features for granular control and where smart-managed flexibility is a must for easy network configuration and management. The switches are advanced smart-managed fixed configuration Gigabit switches that are optimized for small business price/performance. They offer 8-, 24- and 48-port configurations, choice of PoE+ and non-PoE+ models, some include SFP slots for fiber connectivity