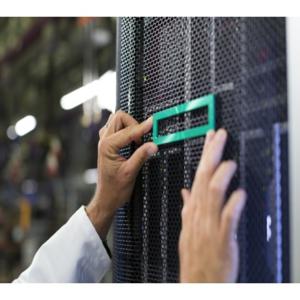 Aruba NetEdit Software
Aruba NetEdit provides intelligent configuration assistance and continuous validation across device configurations. This verifies that changes are consistent, compliant, and reduces the amount of errors. Network operators gain the benefits of automated assistance for configuration, with built-in validation and intelligent auditing. Minimal training is required as incumbent teams leverage their existing knowledge and experience.
Aruba NetEdit allows you to view and edit multiple configuration files in a single editor, providing automatically-displayed contextual insights along with command completion, syntax highlighting and validation.
Get Started
Financing available through HPEFS
Offered by HPE Reseller
Select a Solution / Model
Existing selections will be lost. Click OK to proceed further.
More Information
What's New
Aruba NetEdit provides automation of search, edit, validation, deployment, and audit for network configurations.
Aruba NetEdit provides intelligent assistance and continuous validation to help verify device configurations are consistent and compliant, while reducing the chance of errors.
Key Features
Intelligent Configuration with Validation for Consistency and Compliance
Aruba NetEdit allows automation of search, edit, validation, deployment and audit for network configurations .
Built-in intelligence auditing automatically verifies that changes are consistent, and minimizes the probability of errors.
Save Time by Simultaneously Viewing and Editing Multiple Configurations
Aruba NetEdit confirms vital constructs such as IP addresses and access list entries are consistent across your systems' devices.
You can search the switch configurations, hardware, and software versions to find the group of switches that require investigation from a single web interface.
Customize Validation Tests for Corporate Compliance and Network Design
Aruba NetEdit certifies compliance to corporate policies and network architecture design, automatically checking the changes to the network.
For example, you can make sure your security settings are always set properly, or make sure your network access lists are consistent and conform to your design.
Automate Configuration Deployment Without the Overhead of Programming
Aruba NetEdit reduces the impact of errors when deploying multiple configuration changes.
Track the configurations and quickly rollback to a previous configuration if needed.
* Prices may vary based on local reseller.
Find what you are looking for?
Need help locating the right product for your business?
Our product experts would love to chat with you to find products and services that enable opportunities and resolve your business problems.
Select country to get quote
Max 4 items can be added for comparison.