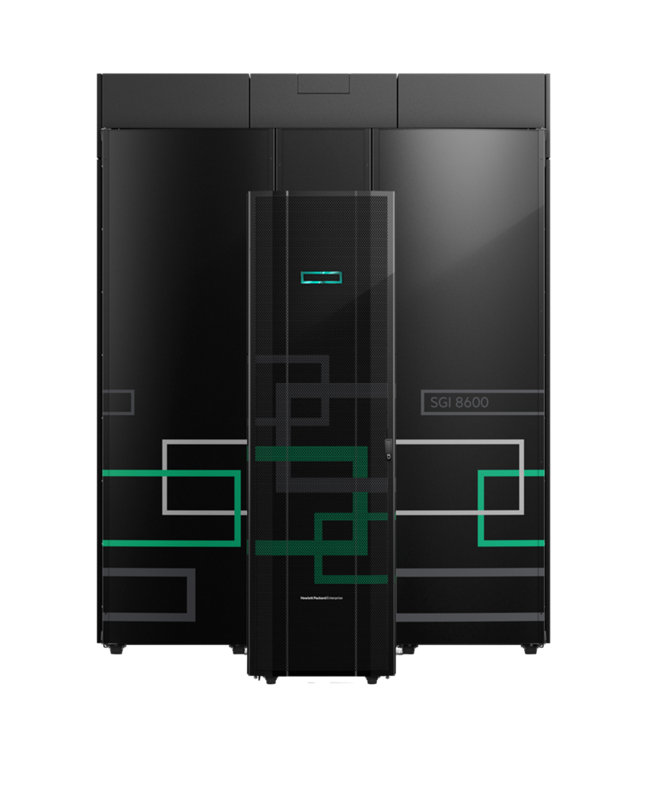 Are you struggling to deploy and manage the size of the supercomputing cluster your users need?
The HPE SGI 8600 System offers petaflop speed and scalability to thousands of nodes in an efficient, dense, and easy to manage proven architecture which currently powers some of the most powerful supercomputers in the TOP500. Designed to run the world's most complex problems and high performance computing (HPC) workloads in areas ranging from life, earth, and space sciences, to engineering and manufacturing, to national security, the HPE SGI 8600 is optimized to fully leverage the most powerful industry standard processor and interconnect technologies available today and in the future. Innovative direct attached liquid cooling provides an extremely efficient cooling solution, and with 100% heat removal from the HPE SGI 8600 via data center water and no heat transfer to the data center room, the operating power costs are substantially less than comparably sized air cooled solutions.
Added to Your Shopping Cart
Product Availability by Store Location
Max 4 items can be added for comparison.